Top 5 Interior Design Mistakes to Avoid: Don't Do It!
Designing or decorating your home can be quite overwhelming. There is so much to put into consideration in order to create that stylish and functional home, especially if you cannot afford to hire or consult an interior designer. This may seem quite daunting and you might make some mistakes, but this is A-Okay. Everyone makes mistakes, it is inevitable. But what if you know to avoid them? and how to do things the right way of course. Today, we've rounded up 5 interior design mistakes to avoid at all costs. Avoid these and you'll find yourself designing like a pro.
#

Design mistake: Bad lighting
Avoid bad lighting like a plague! Lighting is key when it comes to designs. Relaying on overhead light alone is a major faux pas when it comes to design. You might have a great design idea but be rest assured that it won't look aesthetically pleasing if you don't layer your lighting like a pro. Layering means combining different materials, colors, and textures to create that maximum interest.
This is relatively the same for laying your lighting- you have to mix-match different types of light to create ambiance and mood. Except you are designing a hospital, you should always layer your lighting with different kinds of lights. To do this like a pro, you have to understand the various kind of light and their functions.
Floor lamps, pendants, and wall lamps are ideal for ambient lighting- these are the general illumination that helps you find your way around the house. Accent lights are for aesthetic purposes and they are ideal for highlighting room features, such as photography, artworks, or architectural elements like fireplaces. Finally, there are task lights- such as desk lamps or overhead lights in the kitchen. They are used for practical purposes.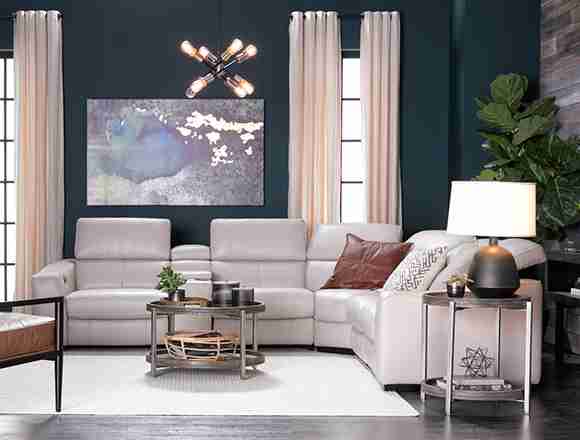 # Design mistake: Under or oversized furniture
Avoid placing under or oversized furniture in your space, especially the latter! Scale and proportion and very important. To avoid this mistake, before shopping for furniture, you have to measure the dimensions of the space. Consider using a masking tape to mark where you want to place your furniture. Make sure the furniture has the right proportion for your space before making that purchase.
Space planning is important in helping you maximize your space when designing a home. Always start by creating a layout and determine what kind of furniture would be appropriate for the space. For instance, is your bedroom big enough to accommodate a king-size or double bed? Do you have enough room for one nightstand or two?
Oversized furniture will make your room look small and cramped while placing undersized furniture means that you are not utilizing your space to its fullest potential. It is important to avoid pushing your furniture against the wall. Though how far back you can push your furniture depends on your space. Contrary to popular belief, doing this can actually make your room feel bigger.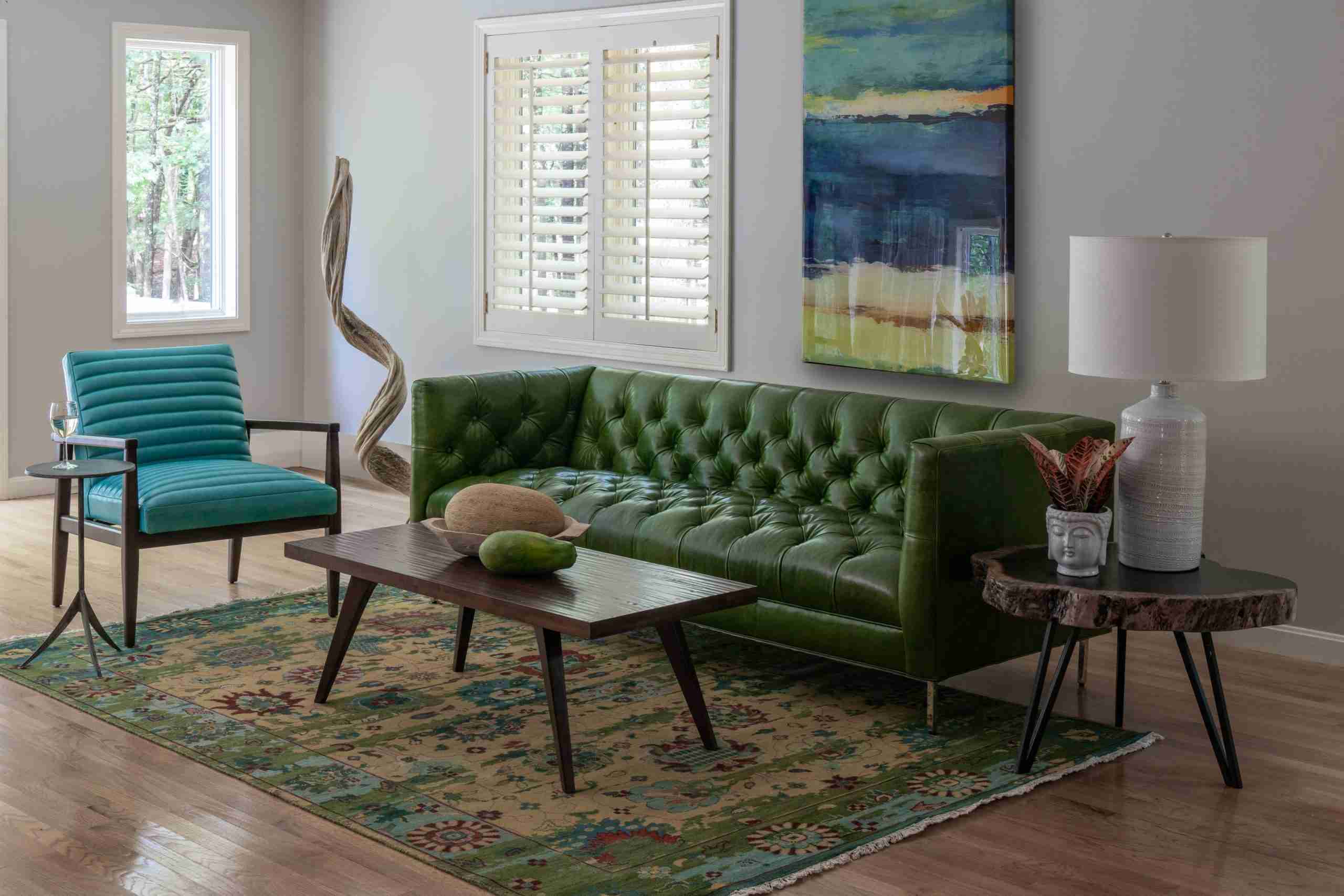 # Design mistake: Too many decor pieces
Avoid too many decor pieces! In design terms, it construes as CLUTTER! According to Coco Chanel, "simplicity is the keynote of all true elegance". This is a common mistake people often make. When it comes to decor, the more isn't merrier. The most stylish rooms always have accessories and decor pieces, just not too many.
We all have that hand-me-down furniture and accessory that is hard to let go of. But maybe it's time to get rid of Grandma's antique that you don't even like! It might
This can be a particular problem for hoarders. The best solution is to reduce the number of items, starting from the least favorite. Decluttering doesn't necessarily mean you have to get rid of the things you like. If you like them all, box some up, display one at a time! A carefully selected collection of decor pieces or accessories will make more impact than a large jumble. So, repurpose that item, organize that yard sale, and buy only what fits in the theme of your home.
# Design mistake: A lack of color
Color is a great way to add ambiance and style to your interior. Don't be afraid of color! Even if you are an absolute minimalist, minimal decor shouldn't be boring! Neutral palettes have been trendy for a while now, but it can be very boring and lifeless.
You want to play it safe, you can stick with neutral walls and furniture. There are many other ways to incorporate color into your interiors, such as a colorful rug, saturated textiles, throw pillows, plants, bold artworks, or through a vibrant array of accessories.
Be creative with your decor, you can add a pop of color just by painting one side of the wall in your living room. This will not only change the focal point of your living room but will add a unique oasis and character to the space.
Consider placing mirrors with an interesting frame on a plain wall. This will reflect the color in the room and brighten up the space. One creative way to add color to your room is by customizing your furniture. With just a lick of paint, you can give your furniture a new lease on life.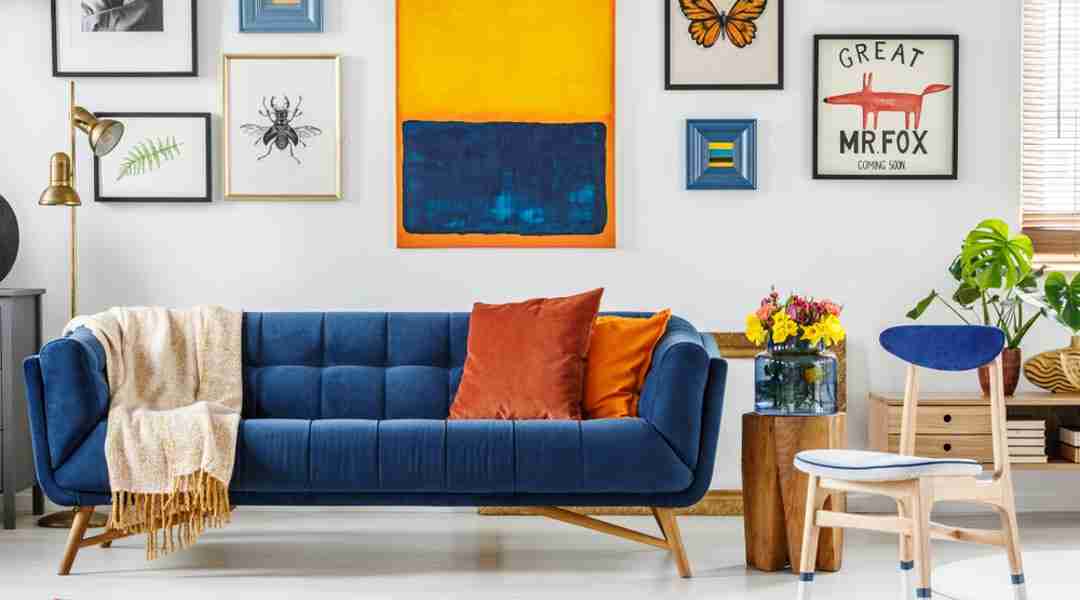 # Design mistake: Undisguised storage
Avoid open storage! Such as open baskets and shelves. This will make your space look uninteresting. If you are not very good at keeping your storage organized, consider using closed storage systems, as an undisguised storage system can hamper your aesthetic rather than augment it.
With open storage, your items are out for everyone to see, so you have to stay hyper-organized with your visual display. So it might be worth thinking twice about or avoiding completely. Close storage will give you sufficient space to store your items while projecting a composed and clean aesthetic.
Undisguised storage is one of the most important 5 interior design mistakes to avoid. This is essential if you want your home to feel tidy and clutter-free. When your living room is used for working, entertaining, and relaxing, you can become overwhelmed by too much stuff. Closed storage is key for people who like clean and minimal lines.
Top 5 Interior Design Mistakes to Avoid: You might like 5 things to consider before buying a sofa here.
Read Also
Interior Experts Advice for Decorating the Perfect Living Room