5 Ways to Brighten Up a Rented Apartment
It is not just important for your rented apartment to feel comfortable, but it also needs to reflect your personal style. Renters, just like myself, would agree that one major drawback of living in a rented home is that you can't make structural changes, and they are limitations to what you can do with the interior.
Landlords usually have a long list of things you can and cannot do, for instance, no wallpapers, repainting, hanging on the wall, and essentially no personality whatsoever. This can be boring and frustrating in the long run as it is tricky for renters to create a space that is truly their own without the expense of their security deposit.
Do your research beforehand and check to see which tenants would allow you to make changes to the apartment without spending too much money on your end.
Well, at least most rented houses do come with neutral walls. While you cannot make major changes to the interior, there are a lot of clever things you can do to brighten up a rented apartment and make it aesthetically pleasing. Read on for five ways to brighten up your rented apartment.
1. Enhance Your Lighting
Do you have terrible light fixtures in your home? Lighting is a powerful tool used to brighten up any room, and its source doesn't necessarily have to be a hardwired ceiling fixture. Install stylish lights to add functionality and interest in your rented apartment. Be clever with your lighting, always make sure it matches the scheme and interior style of your apartment. Consider investing in lamps to place on your nightstand, end tables, and side tables.
Even if your room already has an overhead light, adding a table or floor lamps will amp up the ambiance. Position floor lights to illuminate dark corners and add artistic flair with boldly colored lamps shades. However, if you want to install light fixtures on the ceiling or sconces on the walls, make sure you get your landlord's permission.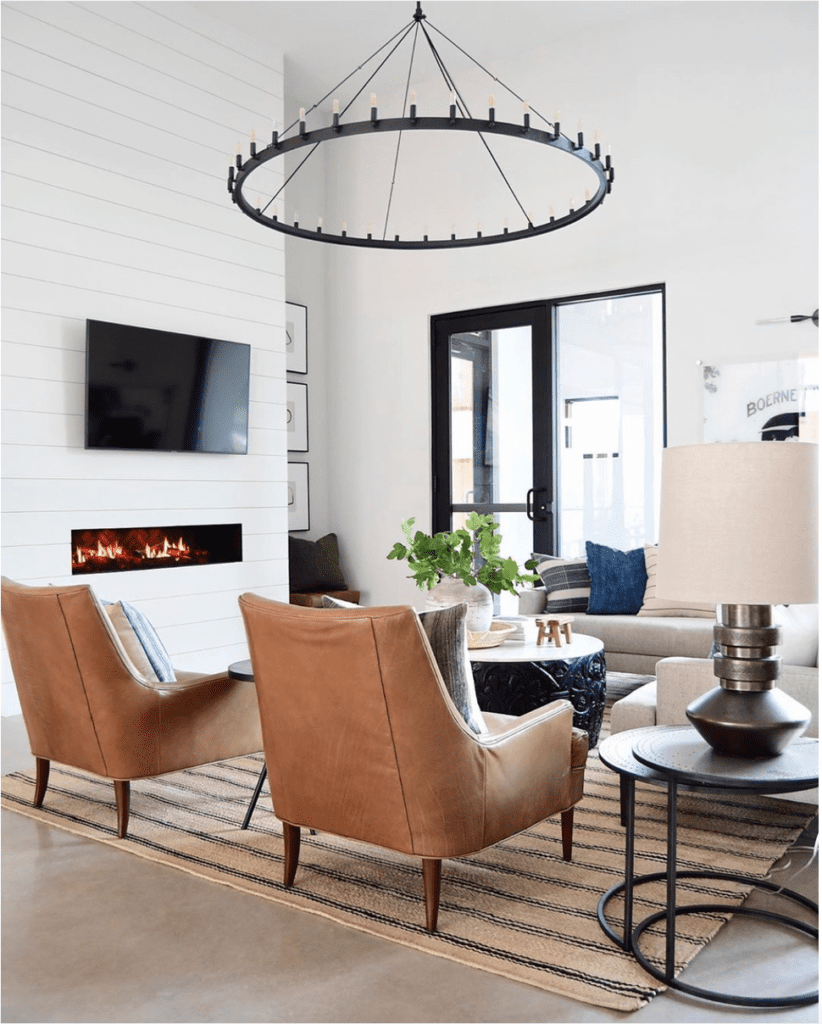 Source- Left and Level
2. Add Greenery with Plants
Whether living or faux, plants immediately add life to any room. I know that sounds like a home décor cliché, but it is a fact! Not only do they look chic, but they bring the outdoors inside brighten up a rented apartment. Flowers, household plants, or an orchid here and there can make a huge difference in a tired rented apartment. Try experimenting with various types of household plants that vary in color, style, and shapes.
Some attractive plants that are easy to maintain include green succulent and leafy plants, such as aloe vera, sansevieria, ivy, spider plant, rubber plants, to name a few. Place them in a unique glass terrarium holder, simple ceramic pots or ornamental pots, and position it across your apartment.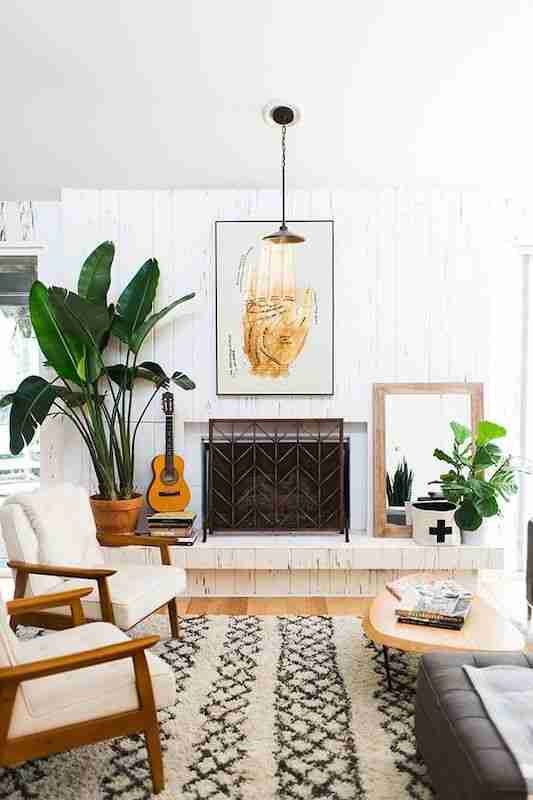 Source: Glitter Guide
3. Use Mirrors
Mirrors are the classic go-to for brightening up a rented apartment. It is the oldest trick in the book to enhance your space and is very effective for making a small room appear bigger than it is, which is critical in a small apartment. Although you have to make sure that they're facing light itself or a light-colored wall. Position the mirror so it reflects a window and catches the most light, adding dimension to the room and doubling the amount of sunlight.
The mirror creates an illusion of space by reflecting backlight. You can also choose from a variety of shapes and stylish frames to match the rest of your interior. After installing, remember to check out what gets reflected in your mirror by standing at different points of the room.
Source – Andy Ryan
4. Cushions, Rugs & Throws
Bring in some personality and color to your apartment with plenty of fun throw pillows and stylish rugs. Play around with fabrics, consider opulence with rich velvets, luxury with fine silks, warmth with shaggy, furs or wool, or some modernism with coarse cords and jute. Update your throws and accent pillows seasonally with on-trend prints and textures.
If your walls are neutral, consider throwing in a large rug with bright colors and bold patterns. Area rugs can transform a rental space from sterile and cold to cozy and personalized. Although rugs are a no-brainer in a wood-floored living room, they can also be added to any room in your apartment, from the hallways and kitchens to dining rooms and bedrooms.
Big rugs can be quite expensive, ranging from $200 to $800 depending on the quality. Don't let that put you off! Try out eBay and or auctions near you. Many rug sellers on eBay are from big warehouses that buy from different parts of the world, and some of the patterns are just staggeringly unique. Or if that's not an option for you, try IKEA, Urban Outfitters, Next Home, La Redoute – they all stock beautiful rugs for prices that won't break the bank.
Source- Left and Level
5. Paint your Furniture 
Since it's always a rental rule not to paint the walls, consider painting your furniture. A fresh and vibrant paint job on your nightstand or bed frame be just as impactful as having a new color on the walls. Repeat the colors on accessories and linens for a pulled-together look. This is a good way to create a color theme for your apartment. Try not to go overboard with your colors or pattern choices. Keep it simple!
Source- Left and Level
Read More
5 Key Elements You Need to Pull off an Eclectic Bohemian Design Style