Incredible Ways to Decorate Bare Walls In Your Living Room
Are you looking for ways to decorate bare walls in your living room? You're in the right place! Clustered or boring living walls aren't cutting it anymore! Those stark and bare walls are filled with lots of possibilities and there are many wall decoration ideas that can help refresh your space and transform the look of your living room.
Wall decor is the decorative elements hung from the wall for aesthetic purposes. They are great for adding a color accent to an all-white or neutral color scheme and even a bold-colored wall. Wall decorations can add texture too, this helps break up the blank canvas of a plain wall.
It is important to decorate your living room with style and creativity as this is the room where we spend most of our time and entertain visitors. We understand why most homeowners struggle to decorate their living walls and that's why we're here to help.
Whether it be a metal sculpture-style craft or a piece of envy-inducing artwork, it is crucial that it complements the theme of your interior style. Regardless of the living room style may be, we have tricks that can amp up your walls and showcase your personality. Here, we've put together incredible ways to decorate bare walls in your living room.
Let our electric wall decor ideas inspire your bare living room wall.
Without further ado, let's get into it!
Create Interesting Floating Shelves
Have you run out of floor space for a bookshelf? Perhaps it's time to get rid of that bulky bookcase. Bulky bookcases could only be accommodating pests, getting rid of them will not only help you style your living room for the better but will also free your home from pests.
You can nail functionality and style in the best of ways! Consider placing wall-hung shelves or art ledges for your book collection.
This is a great wall decor idea, especially for small living rooms. Use your imagination and be creative with your open wall storage arrangement and well-styled bookshelf. Display hardcovers, small sculptures, plants, and other odds and ends.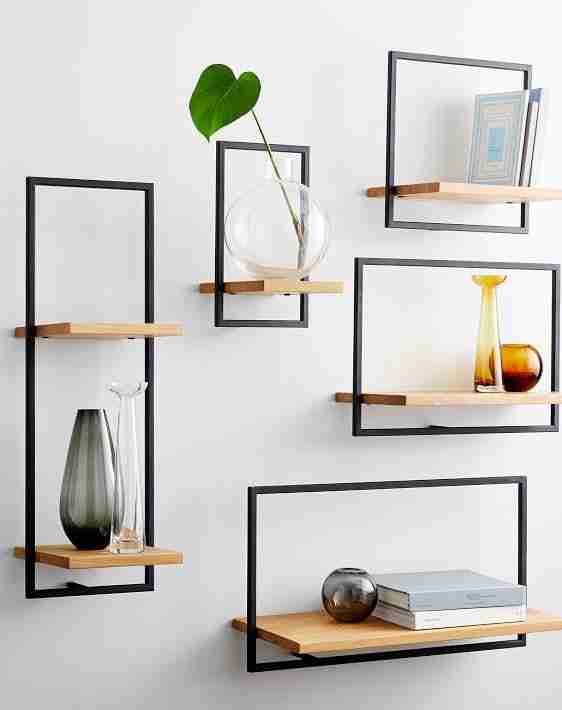 Go for a Large-Scale Art
Nothing adds color and personality quite like large-scale art. This is a great way to make a statement in a minimal living room interior style. An oversized artwork can instantly command attention and transforms the look of your living room.
This looks amazing when placed above your sofa as it adds add a central focus to your space. So, to bring that visual appeal to your living room, hang an oversize wall canvas, diptych, or photograph as they are the perfect statement-making accents in any room.
Looking for where to find the best abstract wall art for your living room? Check out https://fineartamerica.com/ for incredible large-scale artworks.
Hang a Statement Mirror
A mirror is a reflective surface and decorative element that creates an illusion of space. They reflect light so it's a great way to make any small room feel bigger and brighter while adding style to the room at the same time.
The placement of the wall mirror is also important. Place the mirror facing the window so it reflects the natural light. Mirrors also great when placed on dark walls that don't get much natural light.
Create a Gallery Wall
A wall gallery is the display of a collection of photographs, art prints, and other ephemera, The common mistake most people make when creating a wall gallery is overboard with it, hence making it look clustered. To avoid this, opt for a simple yet stylish frame.
Also, make sure that the frames are cohesive or introduce an array of various ornate frames to mix things up. For a minimalistic decor theme, consider going for a black-and-white gallery wall display. For small spaces, place the wall gallery to the ceiling to create an illusion of space. You may also create a unique tile artwork for your gallery wall by using tiles on your walls. If you're unsure about which tile to use on the walls, go with mosaic. It's one of the most efficient methods for constructing a tile gallery wall. Arrange them in patterns to create a tile piece of beauty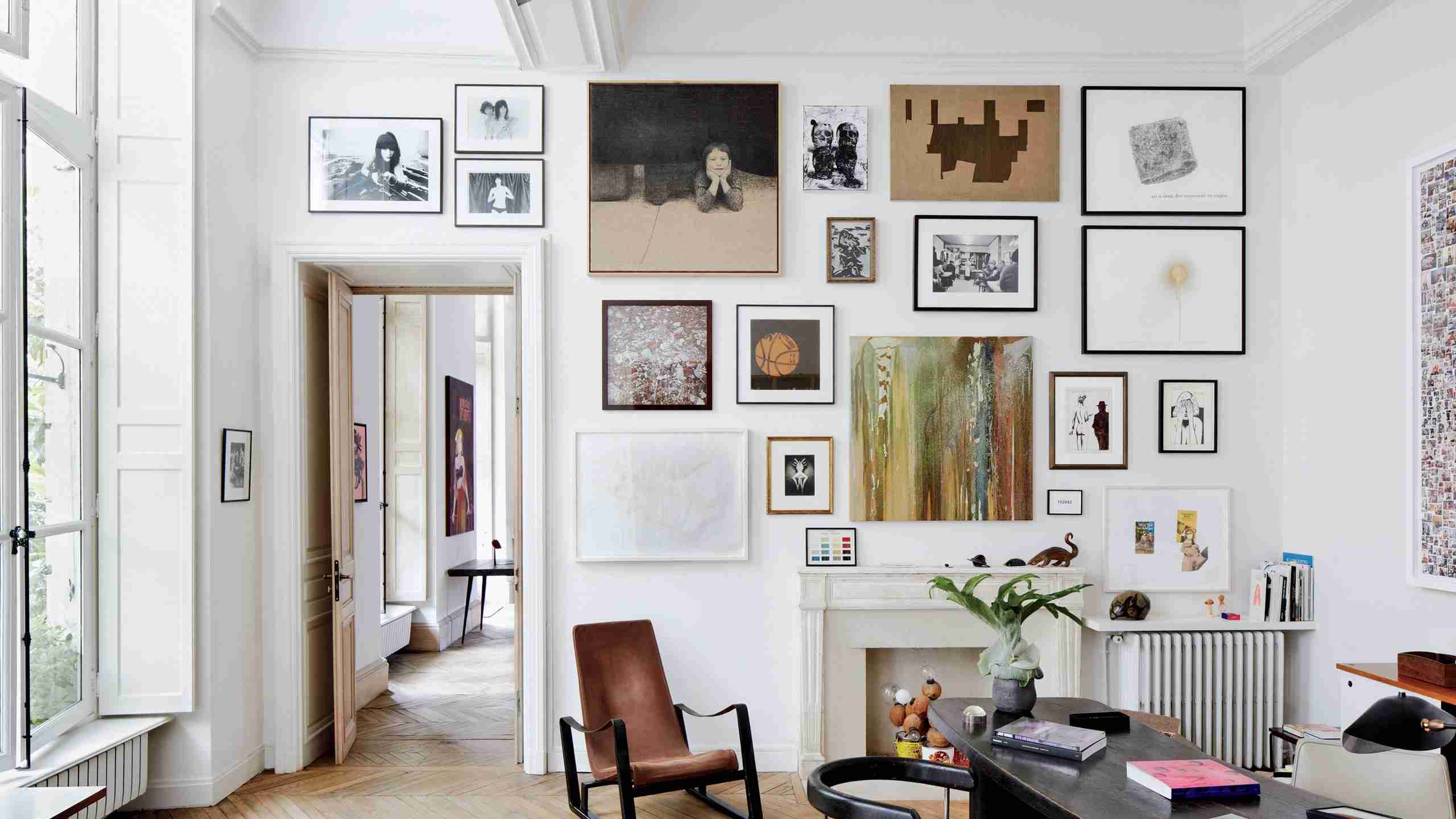 Add Texture with a Weaving
Weavings are a great way to add texture to your bare walls. Those '70s macramé wall hanging are somehow making a comeback. This decorative wall element is common in the bohemian-style home, farmhouse house, and even Scandinavian interior style.
You can either buy these wall decor weaving from the decor store or craft them yourself. This could also be a DIY project that you might enjoy doing.
Painted Accent Wall
Sometimes, that bare wall in your living room just needs a fresh coat of paint. An accent wall can make a huge impressive difference in your living room.
Although, before picking up that paintbrush and getting into it, consider doing some research about accent walls and look for accent wall inspirations to see what color works best for your living room style.
You can hang a stylish canvas print or other wall decorative elements on your accent wall or leave it plain.
Paint a Wall Mural
Just like art or wallpaper, hanging a paper mural can add visual appeal and elegance to your living room. Think of this as a more affordable piece of artwork because it doesn't need to be framed.
A plant or nature mural is a beautiful way to bring the outdoors in as it adds richness and texture to your living room. What's great about this option is that it doesn't need to be hung permanently, you can switch it up for another wall decor down the line.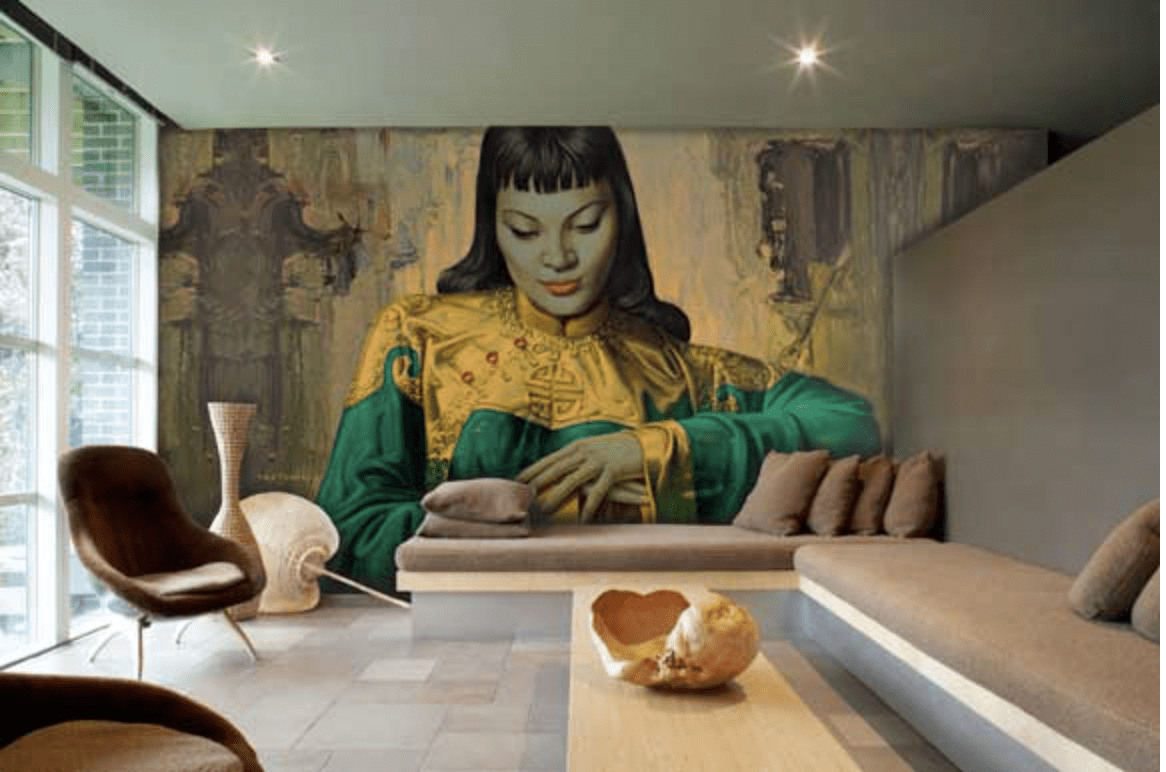 Woven Art / Baskets /Tapestry
Woven wall art, baskets are tapestry are also incredible and affordable wall decorative elements that add a sense of texture and personality to your living room. Woven art, baskets, and tapestry also add a soft natural feel to your living room. These are actually more unique wall decor ideas compared to wallpapers, mirrors, and artworks.
Since they are not big heavy pieces, they can easily be replaced and they are great for family homes with kids. Shop the best collection of tapestry for living room on Fine Art America's website.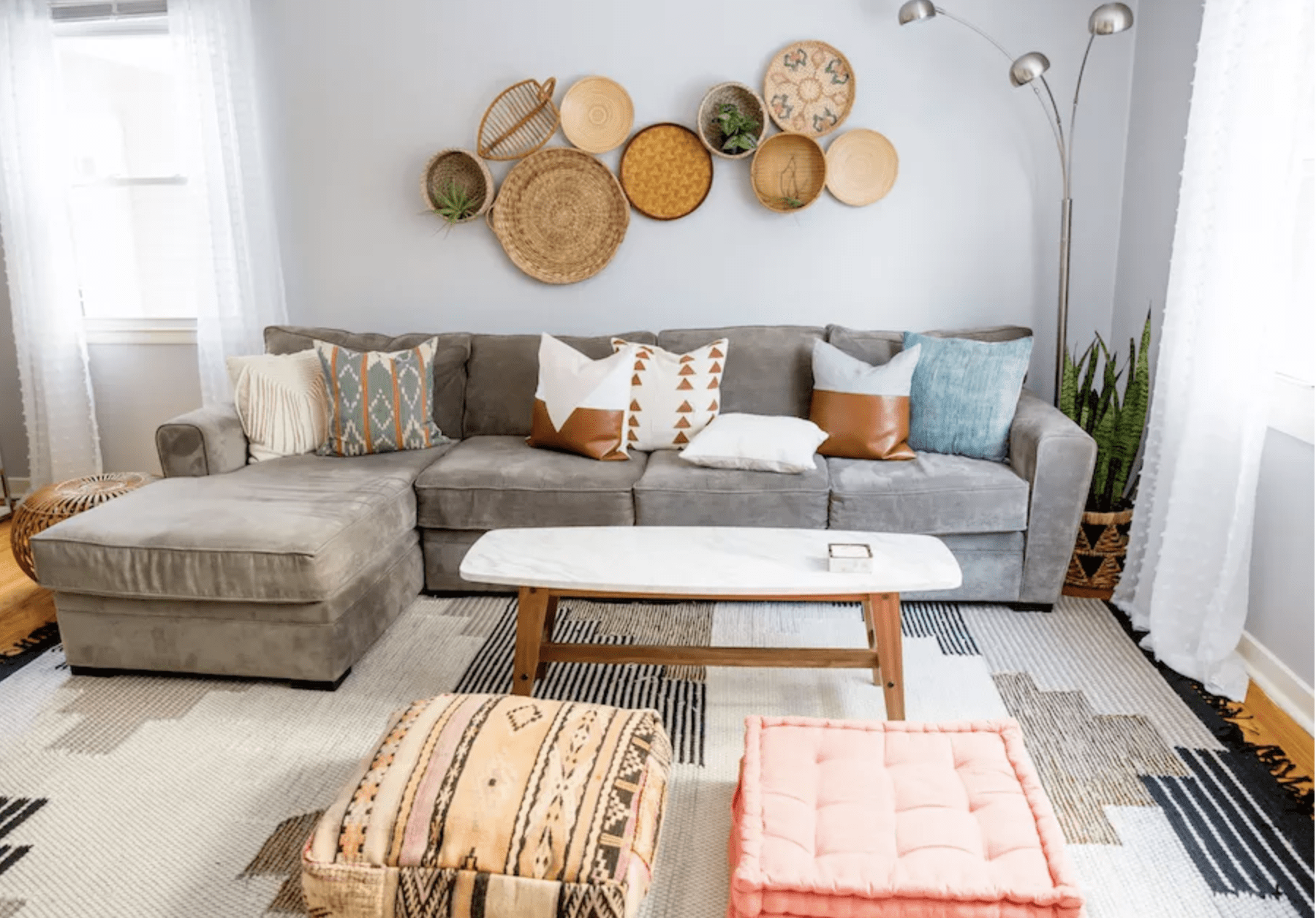 Bring in Plants
There is no such thing a too many plants when it comes to home decor. Even a couple of hanging plants in your living room bare walls can be very impactful. Small plants don't have to sit on the window sill.
For plant lovers with little space, consider placing wall-mounted pots or wall-hanging planters on your bare living room walls to add greenery and a sense of nature to the space. If you don't much experience in plant care, opt for low-maintenance indoor plants such as faux plants, spider plants, and English ivy.