The 7 Best Design Options When Decorating Your Living Room
An interior designer might charge up to $7,750 for designing just one room. If you don't want to have to pay that amount for a designer, you may want to come up with your own home design options to keep up with the living room design trends. So what tips should you follow? Keep reading to find out!
1. Come Up With a Plan
First, come up with a plan for how you want your space to look. You can start looking at pictures and ideas on Pinterest to get better ideas or inspiration. But you should do this before you buy anything.
If you don't, then you'll just have a bunch of random, mismatched items that will make your living room look disorganized.
For example, you can start figuring out what you want your living room to be for. Do you want to host parties there, or do you want it as more of a lounging area?
Once you figure out what pieces you need, you can start to put everything together and take measurements to make sure it all fits.
2. Use Neutral Colors
When you paint the walls of your living room, make sure that you use neutral colors so that you can have it as a nice, calming backdrop.
The color you choose will have an impact on how you design the rest of the room, so make sure that you shop around and test out different paint samples before you choose.
For example, if you want something classic that is still interesting, you could try using a mixture of different neutral colors. Neutral doesn't always have to mean bland, but you can make them warming and inviting to give them a sense of timelessness.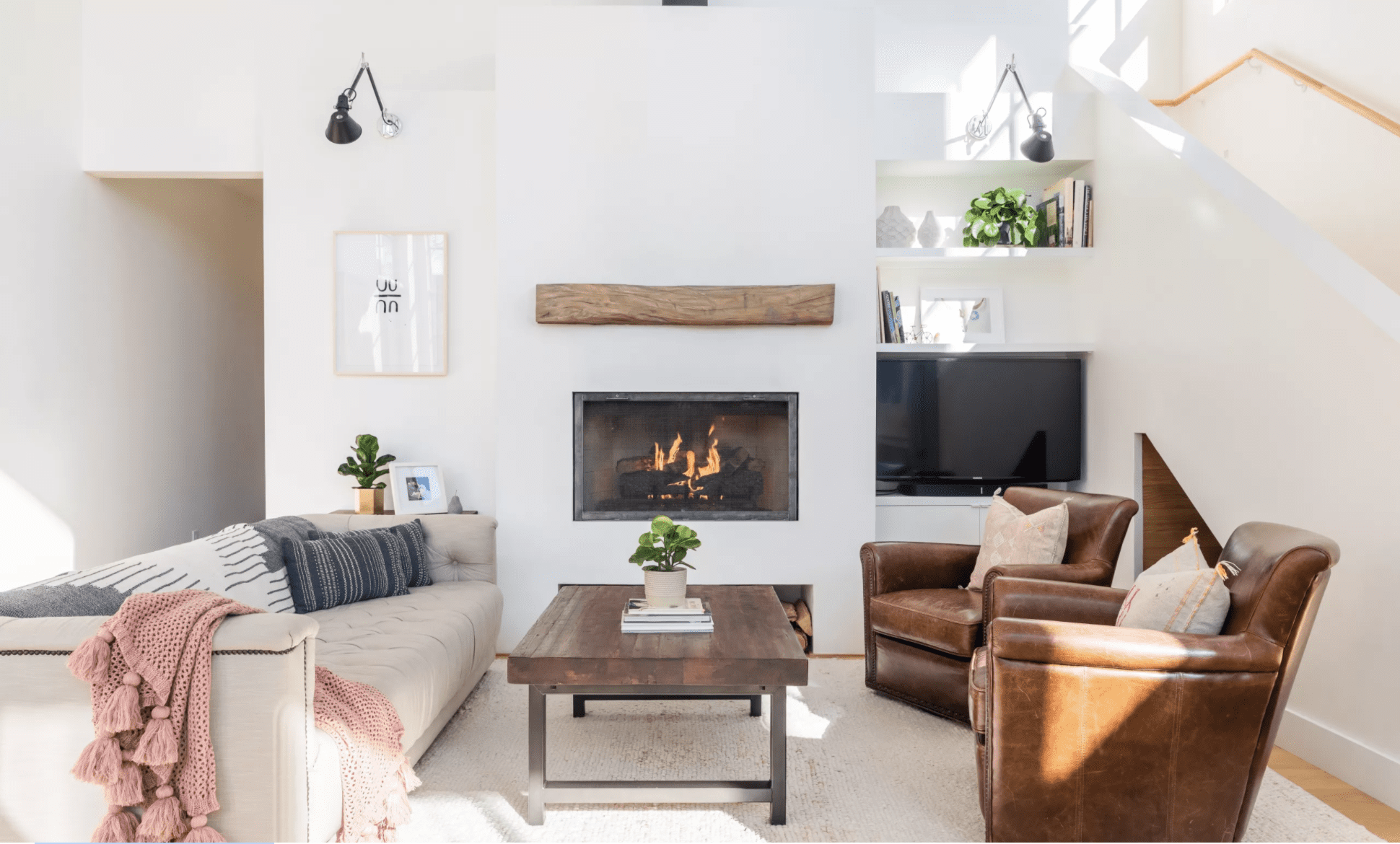 3. Make Use of Good Lighting
Hopefully, there are a few windows in your living room that you can use to prioritize natural light. While you could always buy some lamps or internal lighting, it's not the same as natural lighting.
However, lamps can also help to add some lighting while also giving your room a certain aesthetic look. If you choose the right lamp, it could be a timeless piece that fits with whatever collection you have in your living room.
There are plenty of vintage models as well that could even be used as a piece of art for your living room!
4. Find a Good Sofa
You should also make sure that you spend money on a good, comfortable sofa that will match the rest of your room.
If you're designing your living room as a lounge area, one of your lounge design choices should be focusing on a comfortable sofa. You can't have a relaxing environment if you don't have a comfortable-looking sofa.
For example, if you choose a light blue, fabric couch, this might be more inviting than a dark brown, rustic, leather couch.
5. Buy an Area Rug
An area rug can be a great way to tie the whole room together, but it can also help cover up areas of the floor that might not be as nice as the rest of it. It can also be a great way to protect the floor in high traffic areas.
Before you buy a rug just because you like the look of it, make sure that you measure the size of the flow that you're going to put it on. If the rug is too small, it will make the whole room look awkward. But if it's too large, it will make the room feel like it's too small.
You should have about 10 to 20 inches of just bare floor between the edges of the rug and the wall on any corner to make the room feel like a proper size.
6. Layer Different Textures
You should also make use of different textures to give the living room a layered look. All of these accessories and textures will be what help bring the room together. For example, if you have a fabric couch, you should have a wood table, some metal art, or even some silk pillows or blankets.
Try to use materials that look nice and also feel great to touch. For example, if you found a rug that you love but it's not comfortable to walk on, you should make sure that you keep looking.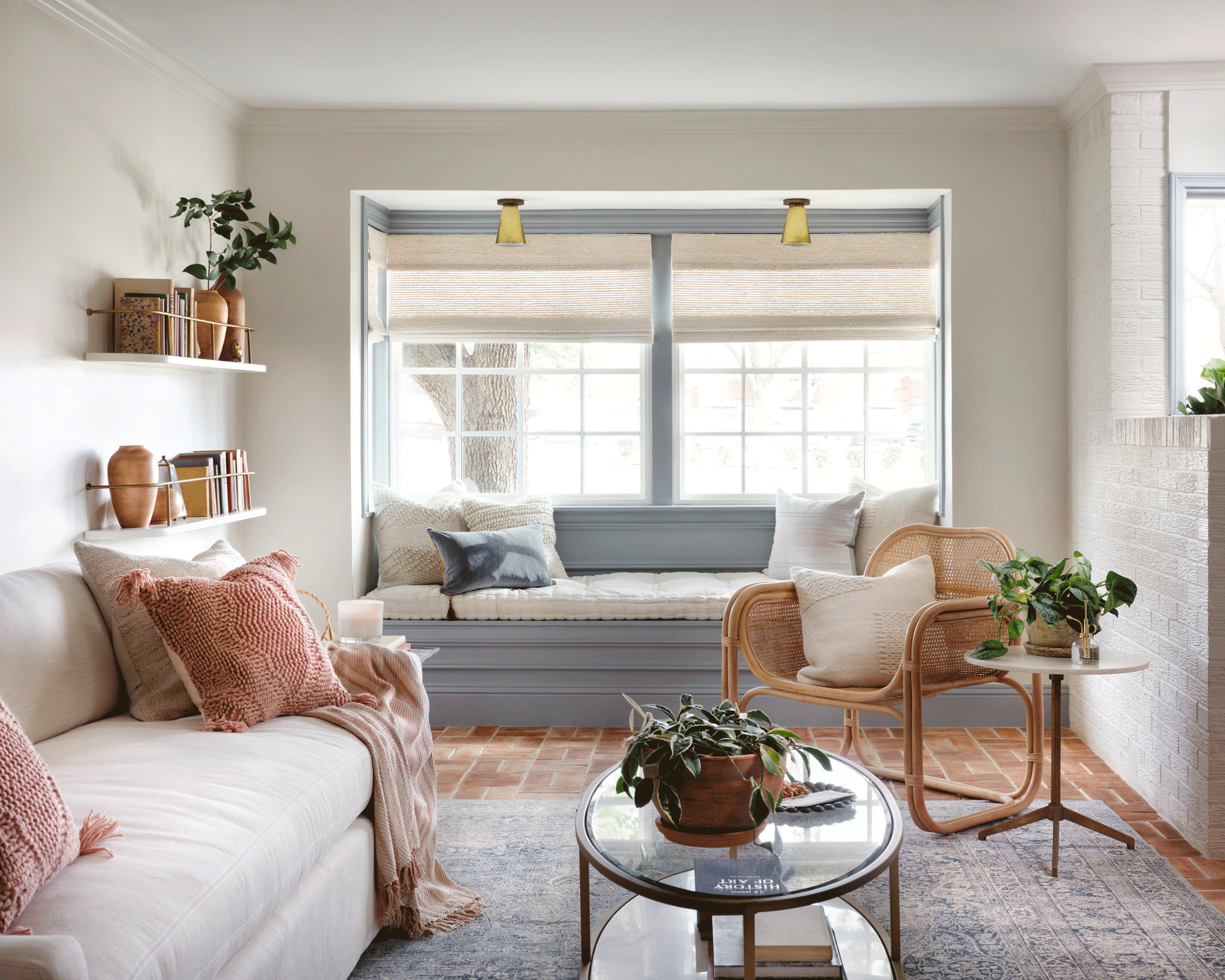 7. Hang Up Art Pieces
One last thing to tie the room together is pieces of art. An empty wall means that you didn't really finish decorating the room, but that doesn't mean every inch has to be covered.
You also don't have to spend a ton of money on art, you could just follow your instincts on what you think looks good.
However, make sure that you hang it correctly. For example, if you were going to cut the wall up into four sections from bottom to top, make sure that you hang the art in the third quadrant.
Discover More Design Options for Your Living Room
These are only a few of the most popular design options for your living room, but there are many more tips out there!
We know that home redecoration can be stressful and overwhelming, but you don't have to figure it out on your own. We're here to help you out.
If you enjoyed this article, make sure that you explore our website to find more articles just like this one!