Encaustic Tiles: Everything You Need to Know
Encaustic tiles are tiles with a smooth and matte appearance. They look especially decorative in combination with geometric monochrome or terracotta tiles. Encaustic tiles are widely used to decorate lobbies and corridors. At present, they are widely used in all kinds of restoration work, as they are smaller than other tiles.
Encaustic tiles are ceramic tiles with patterns or figures that are a product of a mixture of different colors of clay. While they are usually two colors, some are available in more colors.
Today, there is more than a single way to manufacture encaustic tiles. While some manufacturers mold the inlay color and backfill the body color first, others use other techniques. Most encaustic tiles go through two-short molding processes.
Their name derives from how the process the Greeks used to paint with beeswax and fix the slabs with heat. The Greeks used to paint and enamel many construction materials in this way. So, the origin of encaustic tiles comes from Ancient Greece.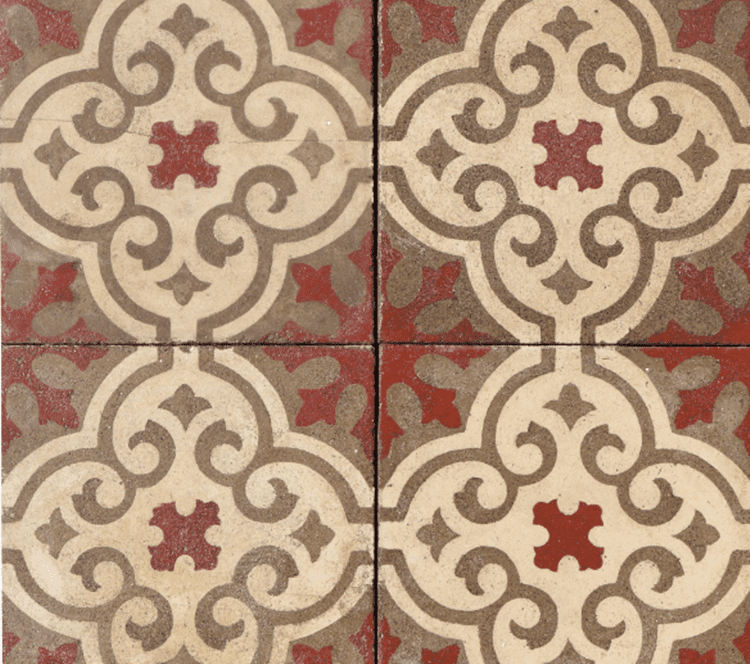 Encaustic porcelain tile
Encaustic porcelain tile is probably the least expensive option of all encaustic tiles. These pieces can cost about 7 dollars per square foot and have a glaze that makes them resistant to weight. Looking with the naked eye, they do not add originality, but they will surely last for decades.
These encaustic tiles have matte and glossy finishes and resemble cement tiles from the distance. There's still a big difference between encaustic porcelain and concrete tiles, though. They have different properties.
Concrete encaustic tile
While they are known as concrete encaustic tiles, they are made from clay, indeed. They are rustic and lack uniformity.
The manufacturing process leaves irregularities on the surface of these tiles. These irregularities are not fully removed. They are passed through a hydraulic process and a brass mold that shapes them. Each slab is made by hand. The images or patterns that decorate these encaustic tiles are achieved by applying separate pigments. The mixture of natural stones gives it a particular pigmentation. The cost for each piece of encaustic tile does not exceed $8 per square foot.
They can be found in a range of finishes and have a high porosity level, which is one of their main disadvantages. They might require re-sealing after a period of 2 or 3 years. Install them being wary of the maintenance costs.
These are some advantages and disadvantages of concrete encaustic tiles:
Pros
They are still beautiful although they are generally machine-made.
This is the type of cladding material to get the best matte finish.
Cement encaustic tiles are more resistant than porcelain models.
They are perfect to develop a lovely patina.
The variety of concrete encaustic tiles is overwhelming. They are available in a wide range of geometric shapes and colors.
They are good to add depth to a place.
As they are hard to chip, they are more cost-effective in the end.
Do you want to decorate with an eclectic style? Look no further.
Cons
Although they can resist leakages, they are porous.
You might need to reseal these tiles after 2 or 3 years, which generates unnecessary maintenance costs.
It is true they are durable but they can still chip if there are heavy objects.
The edges of these tiles generally suffer damage.
They are resistant to water and humidity but not harsh soaps, so be careful when cleaning. You can ruin your tile cladding.
Encaustic tiles bathroom
While encaustic tiles can be used as a subfloor, they are also suitable for bathrooms and rooms with a high humidity level. Encaustic tiles cover walls and floors.
To put it simply, encaustic tiles bathrooms can clad bathroom floors, showers, shower walls, and saunas because of their versatility. Even if you have a steam room, they can do a great job.
Wondering why people choose encaustic tiles for bathrooms? The answer is simple: they are very resistant.
Encaustic tiles are resistant to water leaks and frost, which makes them suited to bathroom and shower wall cladding. They will not only withstand the passage of time but also the seepages that may occur in these rooms. Encaustic tiles may look rustic and old-fashioned but their resistance to internal conditions is second to none.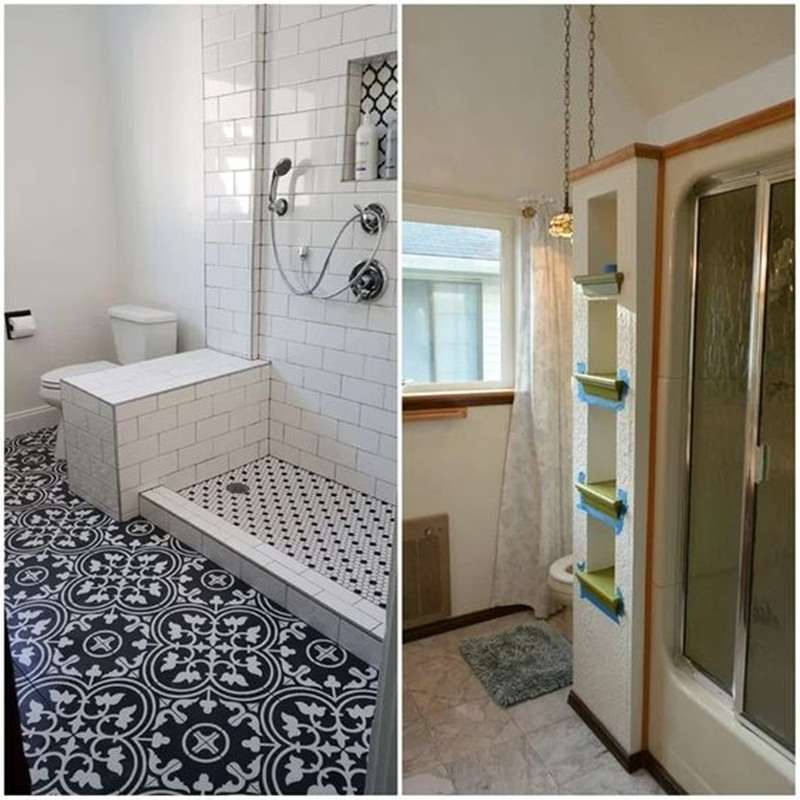 Conclusion
When it comes to encaustic tiles, it's all about realistic expectations and application. It is a fact they are durable and they can be exposed to foot traffic without getting cracked. Walk on them – spill things on them, seal or wax them (if that's your plan), etc., and then see if you can live with them after that!