Best Dark Sage Green Paints (Plus Photos)
Looking for a new paint color to add a refined sense of style and charismatic touch to your space? Look no further than dark sage green! Here are the best dark sage green paints that create a moody and muted appeal. 
Sage green is a pale greenish-gray color resembling that of a dried sage green leaf. Citron and slate are combined equally to create this quaternary hue.
It is no surprise that sage green is the hottest near-neutral color at the moment and it seems like it is here to stay for the foreseeable future.
But, what makes sage green so popular? Sage green is favored for its ability to give a space calming and soothing vibe. This color also embodies richness, tranquility, and nature. It is also a very versatile color and will go well with a wide array of colors.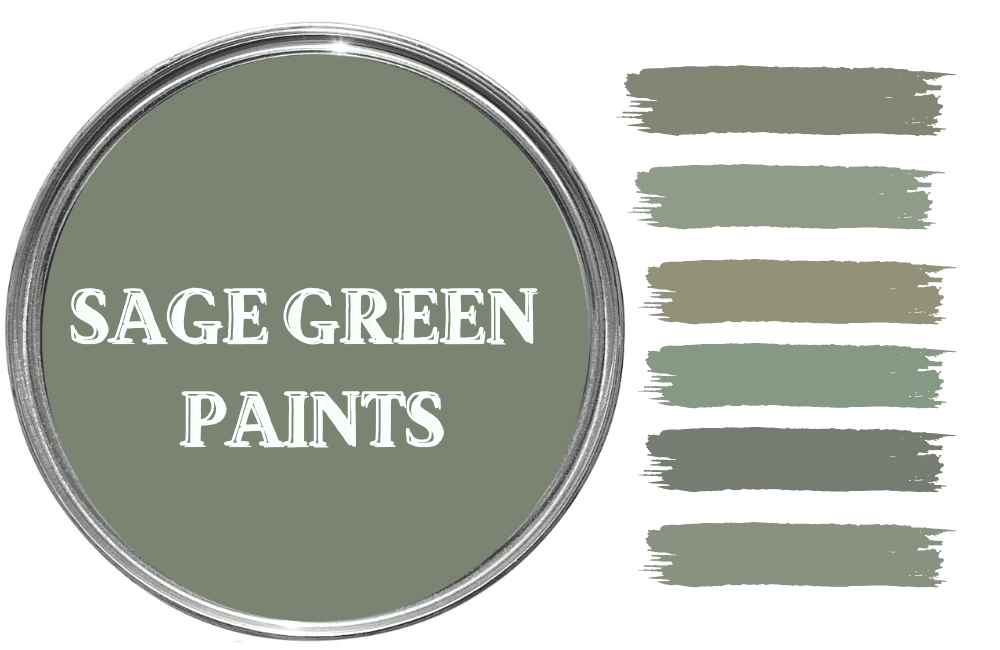 Sage green is overwhelmingly popular for bedrooms but it works great for kitchens, bathrooms, and other rooms in the home. Outdoor spaces and furniture can also benefit from the understated beauty of sage green. This crowd-pleasing color puts a refreshingly contemporary twist on the conventional green, creating a space that feels relaxing and tranquil.
For a modern-meets-moody look, dark sage green is the perfect shade to opt for. Whether on a bedroom accent wall, kitchen cabinet, or home office wall, dark sage green can help you elevate your interior design game.
Here are the best sage green paints that foster a sense of tranquility and nature.
Sherwin Williams Sage Green Light (SW 2851)
Sage Green Light is a chic dark sage green by Sherwin Williams. It has a tinge-yellow undertone, resembling an olive. This warm and muted green shade can give a modern edge and sophistication to a space.
According to SW experts, the best colors with go brilliantly with Sage Green are Renwick Golden Oak and Roycroft Vellum. Sage Green Light is suitable for both interior and exterior spaces. So, if you're looking to redefine and rejuvenate your space, this color may be perfect for you.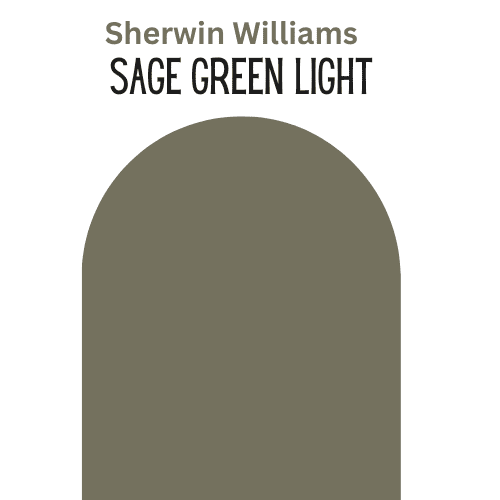 IMAGE SOURCE: SHERWIN WILLIAMS
Sherwin Williams
Pewter Green (SW 6208) 
Pewter Green is one of the cool-leaning dark sage green paints that can make a major statement in any room.
If you're looking to add an air of elegance to your interior spaces, then Petwer Green should be up your radar. This deep and rich gray-green will be perfect for an accent wall, and exterior surfaces like a fence and shed.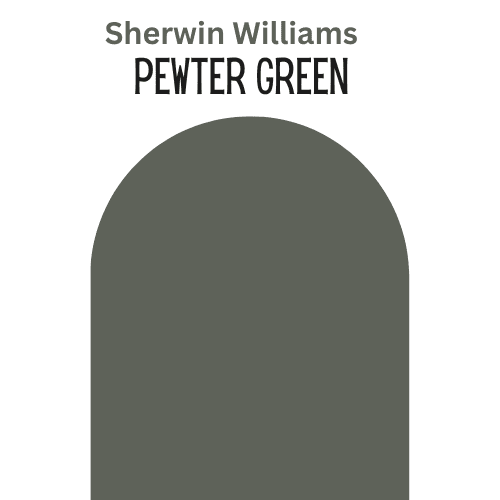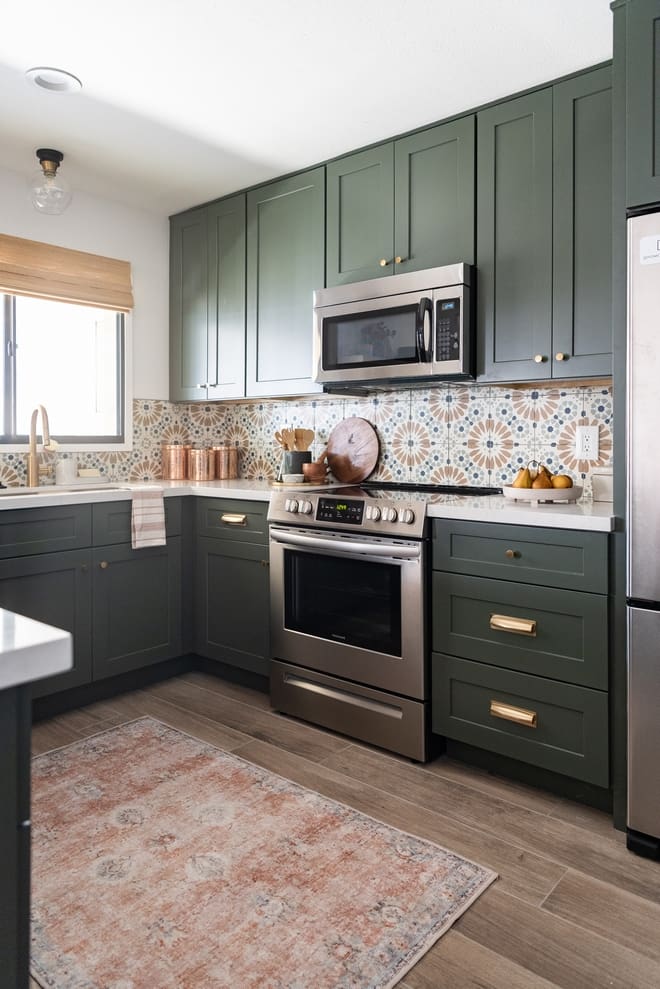 IMAGE SOURCE: HOME BUNCH
Benjamin Moore Gloucester Sage (HC-100)
Gloucester Sage is a flexible dark color that may evoke everything from beautiful wrought iron to sopping wet moss. With its yellowish undertone, it may be considered a pale olive green or dark sage green.
This is the ideal paint for attractive organic aesthetics. It is virtually striking yet subtle. There is a down-to-earth elegance about the Gloucester that makes it simply irresistible.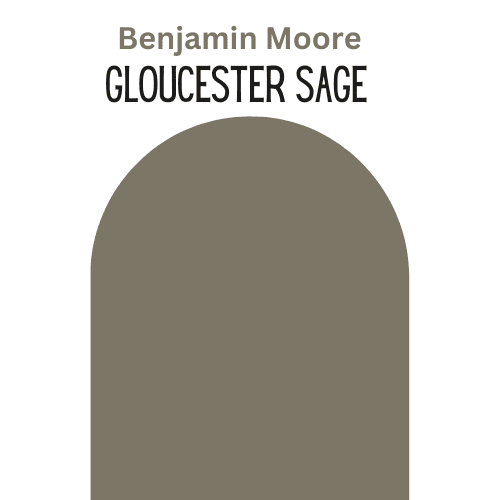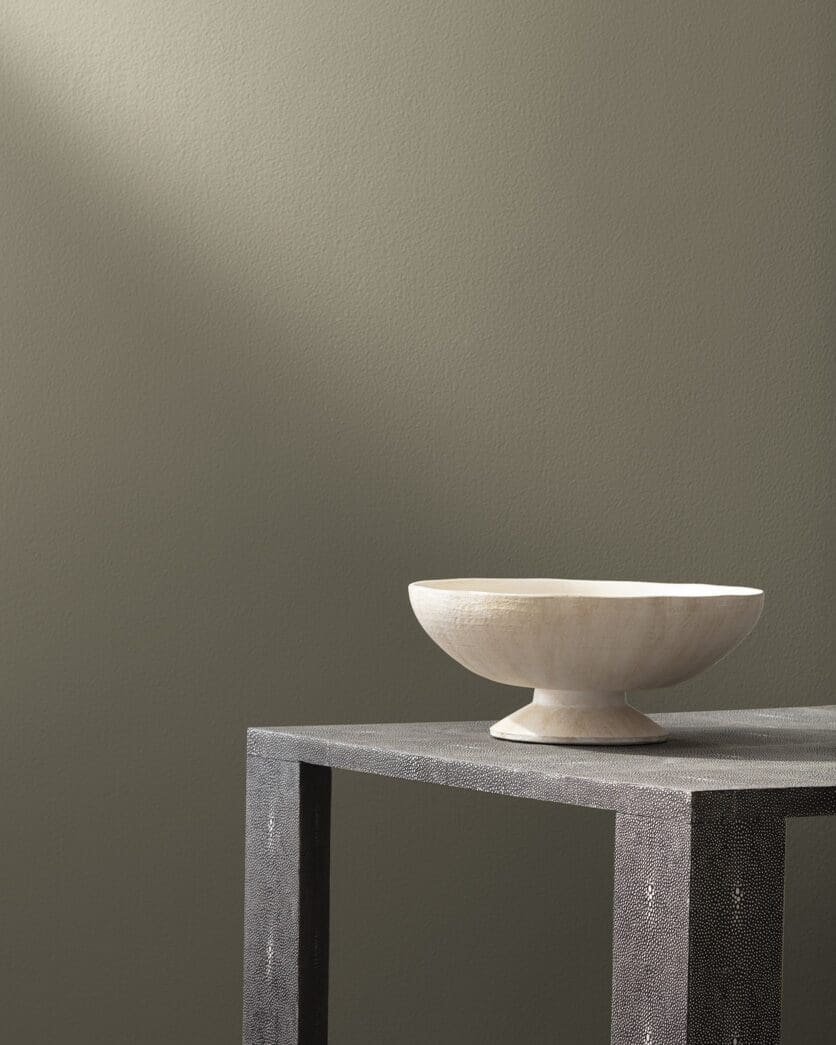 IMAGE SOURCE: BENJAMIN MOORE
Benjamin Moore Mohegan Sage (2138-30)
Timeless, rich, and sophisticated are just a few words to describe Mohegan Sage. This dark sage green paint can give your space an earthy elegance. Mohegan Sage has an effortless feel to it. This invigorating hue has golden undertones that exude warmth and visual appeal.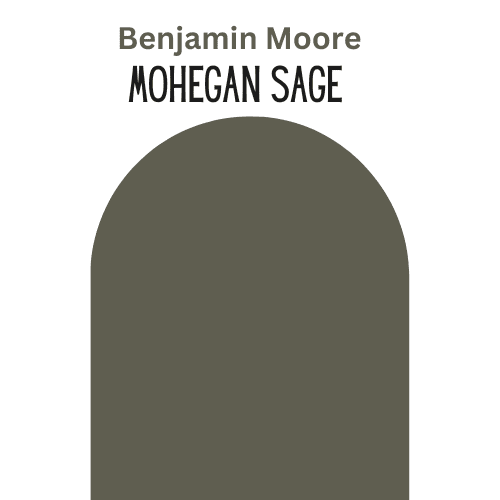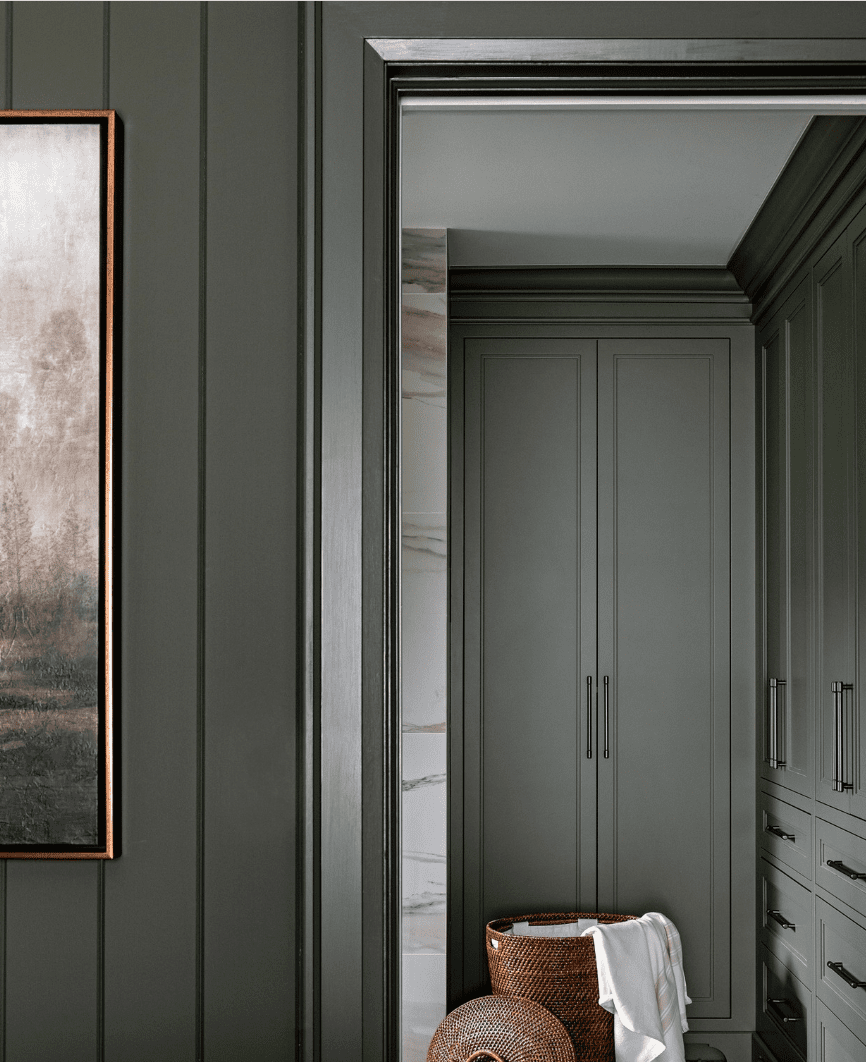 IMAGE SOURCE: INSTAGRAM/PATTI_WILSON_DESIGN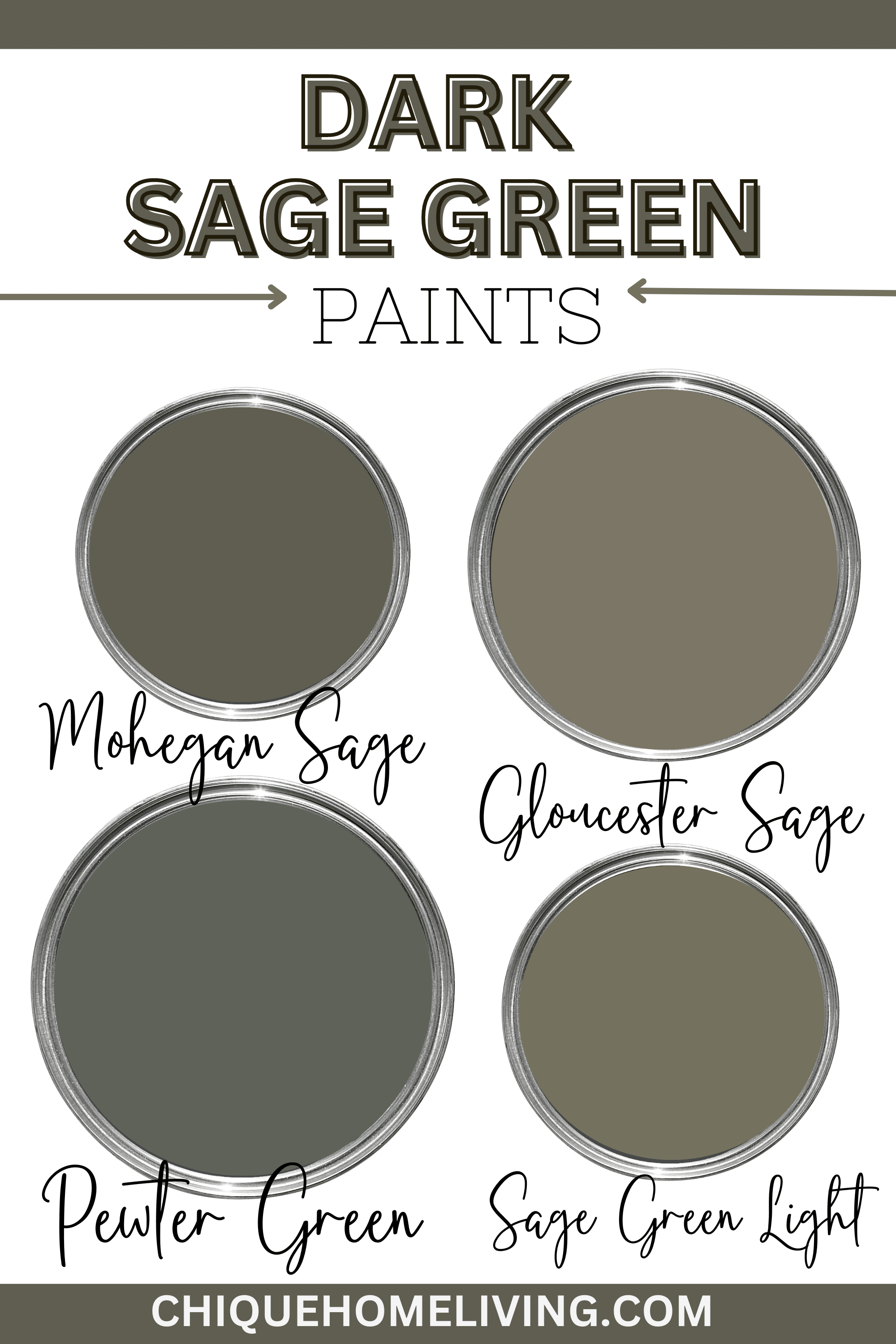 Sherwin Williams Rosemary (SW 6187)
Rosemary by Sherwin Williams is a medium-to-dark sage green paint that is calming to the eyes. With its cool gray undertone, it can help ground a space brimming with bold colors and patterns.
This dark green paint is a good idea if you want to give a room real zest and energy. It is muted, and calming but far from boring. Rosemary is the perfect green shade for wooden furniture like cabinets and dressers.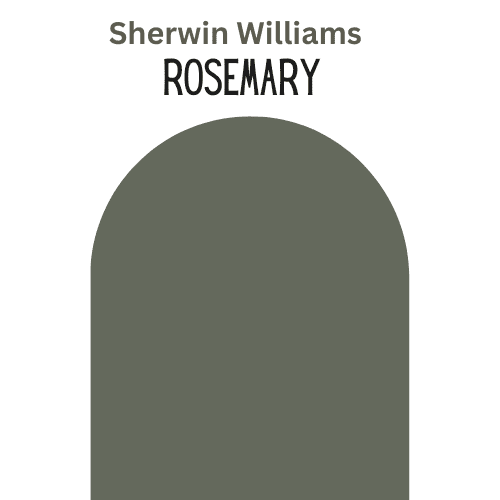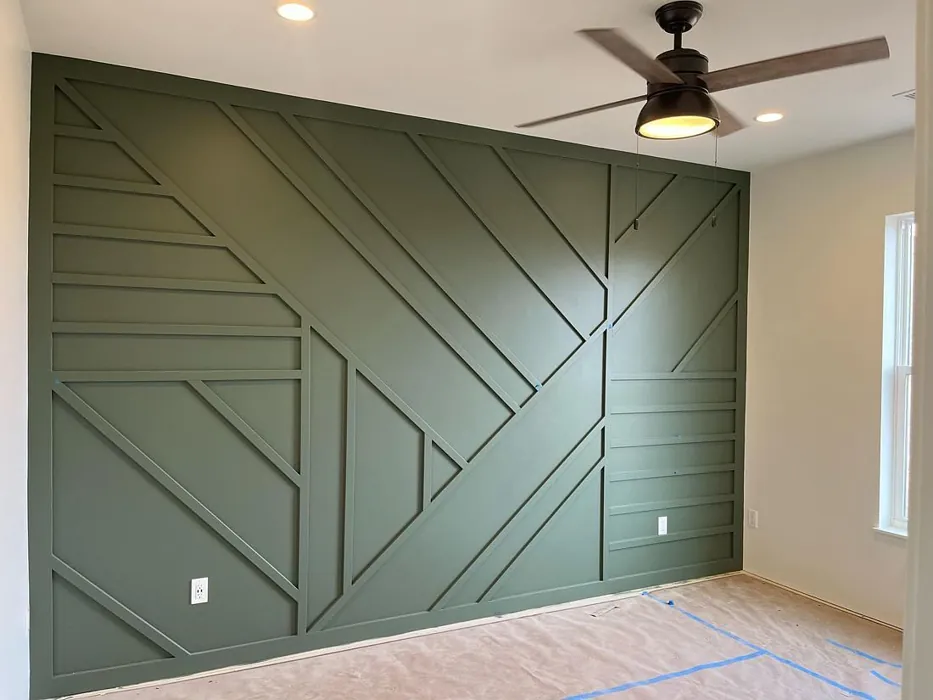 IMAGE SOURCE: INSTAGRAM/KRISTIE_NAKIE_
Behr Sage Green (ICC-77)
For a more vibrant and calming home vibe, look no further than mid-to-dark Sage Green by Behr. This color can provide a sense of freshness and of bringing the outdoors in. Sage Green strikes a balance between serene and stimulating.
If you want a dark or medium sage green shade that is a bit on the brighter side, then Behr's Sage Green may just be what you need!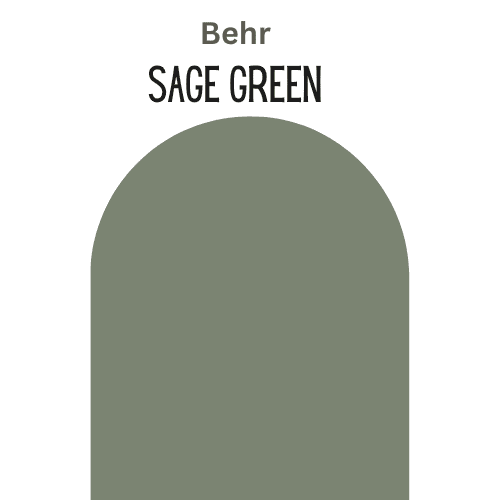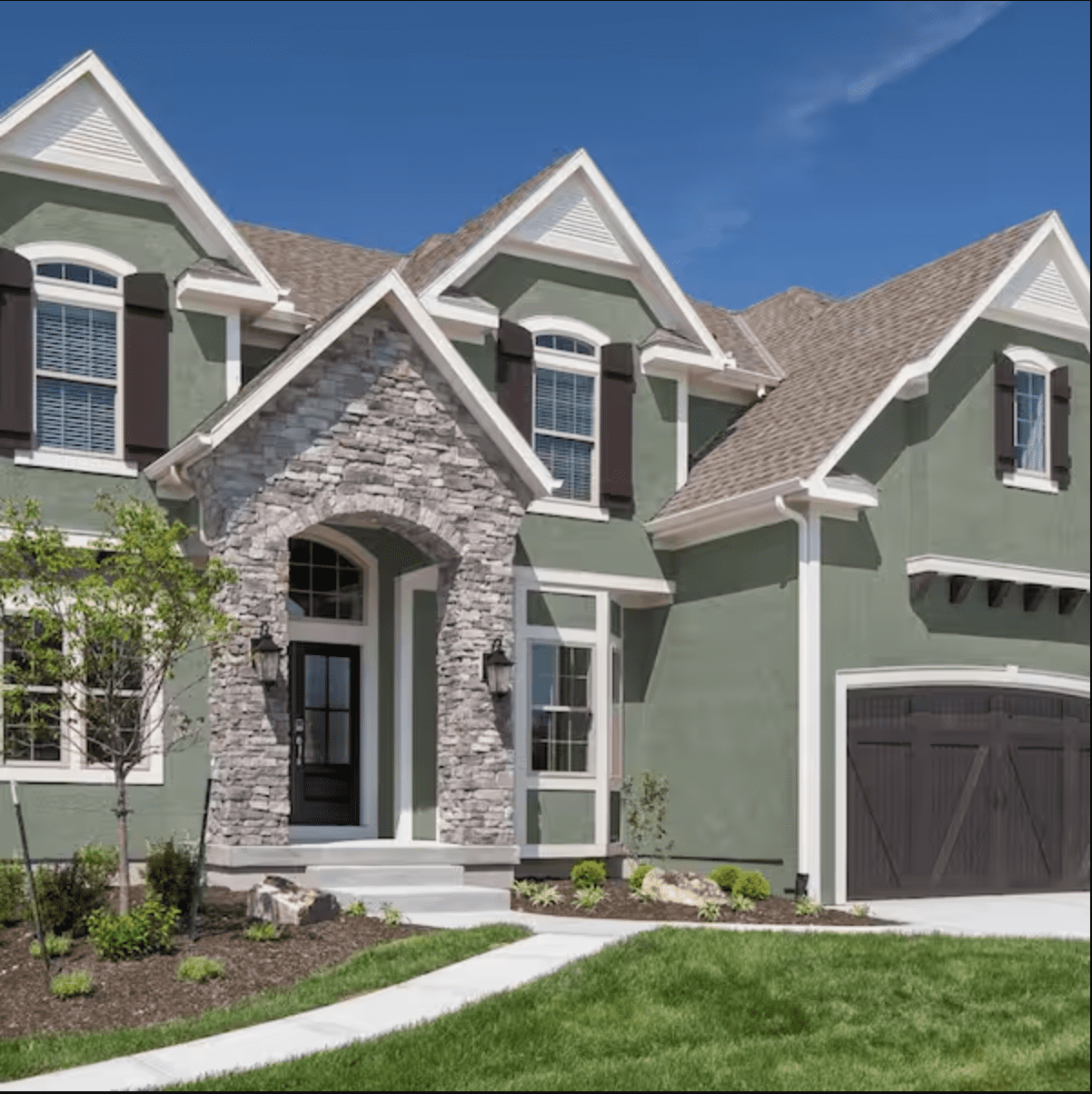 IMAGE SOURCE: HOME DEPOT
 Donald Kaufman DKC-26
The fabric bindings of vintage books served as the inspiration for this calming and earthy color. Donald Kaufman DKC-26 is a mid-dark mossy green paint with a hint of gray.
It is the perfect paint for creating a restful retreat. This paint color is great for those who want muted green paint that can also make a real style statement.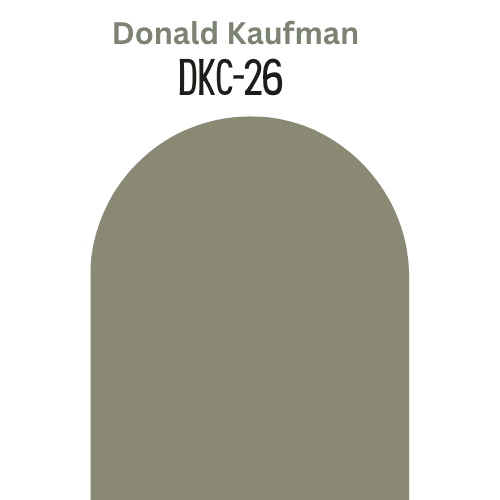 Farrow & Ball Green Smoke (No 47)
Green Smoke is a smoky green-blue shade that used to be big in the 19th century. It has since made a comeback in today's interior design and we can see why.
It has an eye-catching and inviting richness that evokes calmness and serenity when used in interior spaces. This is a sophisticated dark sage green paint that is fitting for both interior and exterior spaces.
IMAGE SOURCE: INSTAGRAM/DOUGLASASSOCIATERE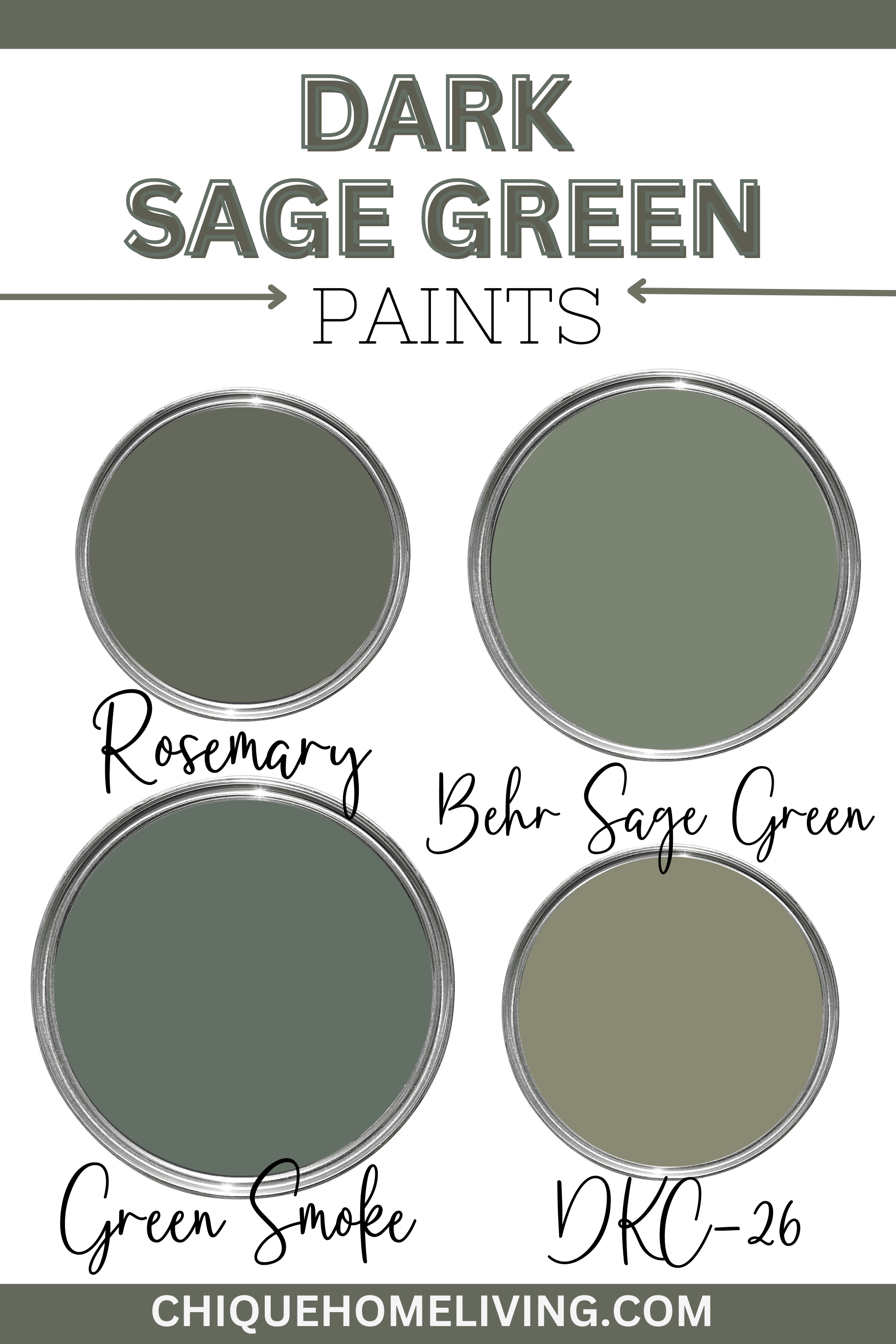 What Color Goes with Dark Sage Green?
Now that you have an idea or a clear choice of the best sage green paint for your needs, the next step is to formulate a color scheme. So, what colors go with dark sage green?
The best colors that pair beautifully with dark sage green are white, light tan, sand, beige, ivory, dusty pink, mustard yellow, peach, light grey, pale orange, and cream. Any of these colors will enhance the look and feel of dark sage green.