Expert Tips For A Stress-Free Relocation
Did you know that the average person will move 11.7 times in their lifetime? People move homes for many different reasons and oftentimes it is for a good reason. Moving can be an exciting yet tiring process for many people, especially when you're moving out of state or moving with family. With proper planning, organization, and hiring reliable movers, it can be a stress-free relocation experience.
Don't know the best way to approach this? We've got you covered from start to finish! Here are some expert tips to help make your relocation easier.
How To Prepare
Before packing your belongings, there are some things you need to prepare.
Declutter Your Home
One of the most important steps to take before moving is decluttering your home. Avoid the temptation of moving into a new home with belongings that you don't need or items you won't use. Not only will decluttering help you get rid of unused items, but you can also save the cost of moving and even sell some of these items for cash.
Here are some tips to help you get started with decluttering:
1. Start decluttering your home at least a month before moving.
2. Sort your belonging into three boxes: keep, donate, and trash.
3. When sorting your items, consider reselling high-value items online and organize a garage sale for them.
4. Donate your unwanted items to your local charity or to family and friends that need them.
5. Get rid of damaged and unusable items that have no value or use to anyone. Be sure to check if these items can be recycled.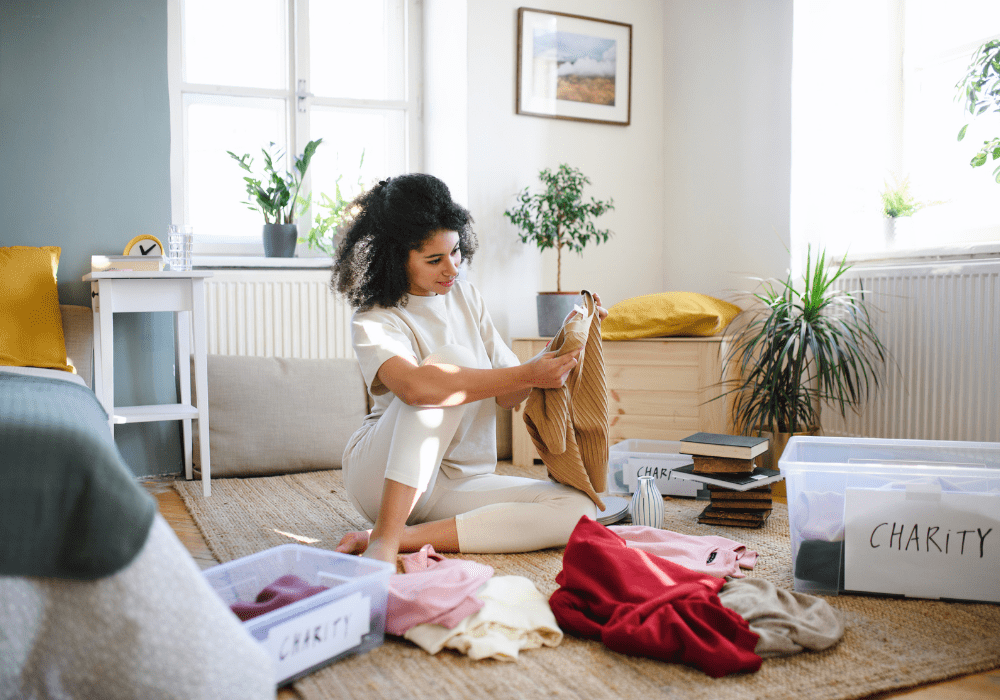 The Planning Stage
It is crucial to have good planning in place when moving, especially if you have a lot of belongings. Lack of planning makes moving a lot more stressful than it should be and this can lead to unnecessary expenses.
Here are some tips to help you plan right:
1. Decide a date for moving, set a timeless for every step, and stick to it.
2. Set a budget for the whole process and work within your budget.
3. Decide whether you want to hire moving specialists or do it yourself. If you decide to hire a moving company, research reputable out of state moving companies to ensure a smooth move.
4. Do your research on the new state. Find out about the neighborhood, amenities, local laws, and customs.
5. Inform your utility company about your relocation. Make arrangements for services like the internet to be disconnected at your former home and to be re-connected at your address.
The Packing Stage
Packing is probably the most daunting task when it comes to moving, but it doesn't have to be.
Here are some tips to help you pack efficiently:
1. An early start is key. Start planning at least a month before your move date.
2. To keep things organized, pack one room at a time. Use this moving checklist so that you don't forget anything.
3. Labeling your boxes is crucial to staying organized and stress-free relocation. Label each box with the room the items belong in and write a brief description of the content in the box. This is because some kitchenwares are fragile and need proper handling when moving.
4. Use packing supplies to your advantage. Some of these include moving boxes, bubble wrap, and tape to keep the items from damage when moving.
5. Have a box for essentials. These could include but are not limited to toiletries, comfortable clothing, and essential document.
6. Don't pack too many heavy items in one box. This will make it harder to move and prone to damage.
Execution
After the necessary planning and preparation, it's time to start executing your move.
Hiring a Moving Company
Your choice of moving company can either make the process smooth or frustrating. To avoid any hassle when finding a reliable moving company, follow these tips:
1. Research moving companies: Research moving companies to find one that is reputable and fits your budget.
2. Do your research to find the best moving company for your needs! Don't hire one in haste.
3. Compare prices and services and different companies to get the best one for your budget.
4. Reviews are of great importance. Check out the company's reviews online and from past customers to get an idea of how reliable the company is and what to expect from hiring them.
5. Be sure to ask the moving company about their insurance policies and make sure you ask what is covered during the move, in case your belongings get damaged or missing.
6. Ask the company about their experience with your specific type of move as some companies may be experienced in an inter-state move but not out-of-state or international moves.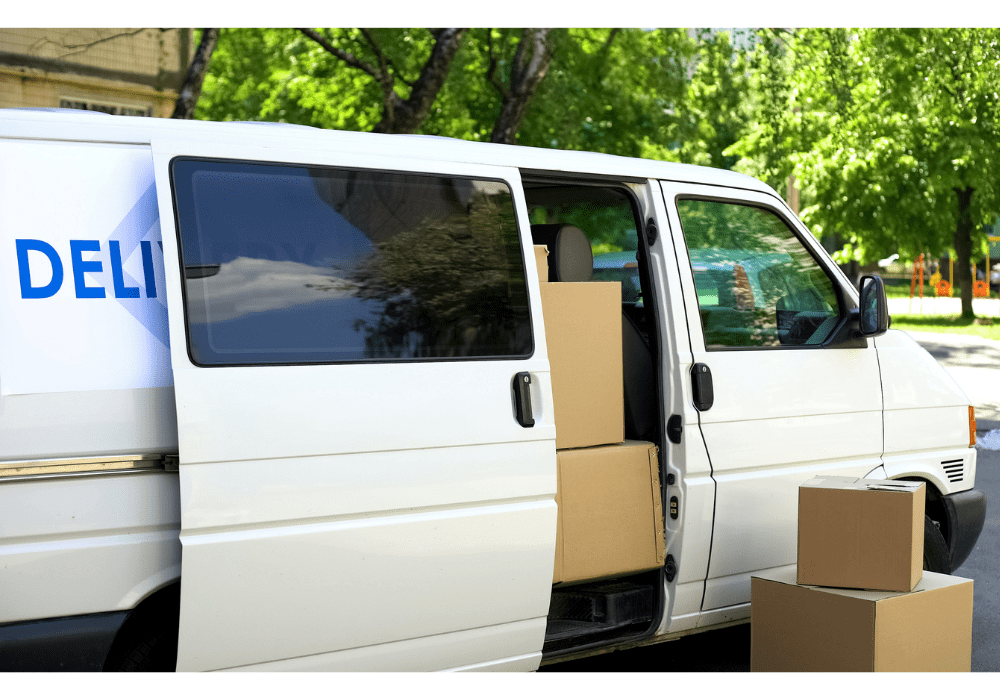 Moving Day
Moving day can be even more chaotic than planning, but if you stay organized, it can also be a stress-free relocation day.
Here are some expert tips to help you make your moving day as smooth as possible:
1. Keep your bag of essentials in a safe place and separate from the pile of boxes in the van.
2. Protect your floors before moving items by placing cardboard or plastic sheeting down to prevent scratches or damage from moving furniture and heavy items.
3. Be sure to take inventory of your belongings as they are loaded onto the moving truck to ensure that everything arrives safely at your new home.
4. Just as your essentials, also keep important documents such as your passport, birth certificate, and medical record close during your move.
Settling In
After the successful move, it's time to settle into your new home.
Unpacking
Unpacking can be just as overwhelming as packing, but with the right knowledge under your belt, it can be a stress-free relocation experience.
Here are some tips to help you unpack efficiently:
1.  Just like packing, unpack one room at a time to stay organized.
2. Unpack essentials such as bedding, toiletries, and kitchen supplies, first.
3.  Don't rush the process. Take your time and unpack at a pace that works for you.
4. Get rid of boxes after unpacking. Break the boxes and get them to be recycled as they can clutter up your space.
Decorating
Decorating a new home is an exciting project for many.
Here are some tips to help you decorate your new home in a chic and visually appealing way
1. Don't rush the process when you decorate your new home. Take your time, otherwise, you might regret some decorating decisions later down the line.
2. Start with the basics! Decide on a color scheme before picking out furniture and accessories.
3. Reuse or repurpose items you already own to decorate your new home instead of buying ones
4. Add some personal touches such as photos or artwork, to add a homely feel to your home.
5. Avoid going overboard with spending when decorating your new home. Set a budget and stick to it!
FAQs
Here are some frequently asked questions about moving:
How far in advance should I start planning my move?
We recommend that you start planning your move at least a month in advance. If you have a big house you should start planning at least 6-8 weeks before moving.
Should I hire a moving company or do it myself?
This depends on your specific needs and budget. Hiring a moving company can make the process easier, but it can also be more expensive. So, do so if your budget allows, if not, get on with DIY-ing!
How can I make my moving day less stressful?
For a stress-free relocation experience, stay organized, pack a bag of essentials, label your boxes, protect your floors, take inventory, and keep important documents close.