IKEA 3D Kitchen Planner USA: Your FREE Kitchen Design Tool
The IKEA 3D kitchen planner is a user-friendly tool that helps you design your dream kitchen. It is versatile and can be used for all kitchen sizes. You only need a few steps to recreate your vision and experiment with it using the app's customization features. Experts agree that this is a useful design software that you should try when you're planning your home.
The kitchen planner is FREE. You can use it to test out different designs and layouts, without committing to a specific look or spending a dime. Drag and drop fixtures, your appliances, and the different IKEA products. See what works for you.
You can get a lot of planning done without even hiring an interior designer.
Try it Out Today: ikea.com/us/en/planners/kitchen-planner/
Your Dream Kitchen is Just a Few Steps Away!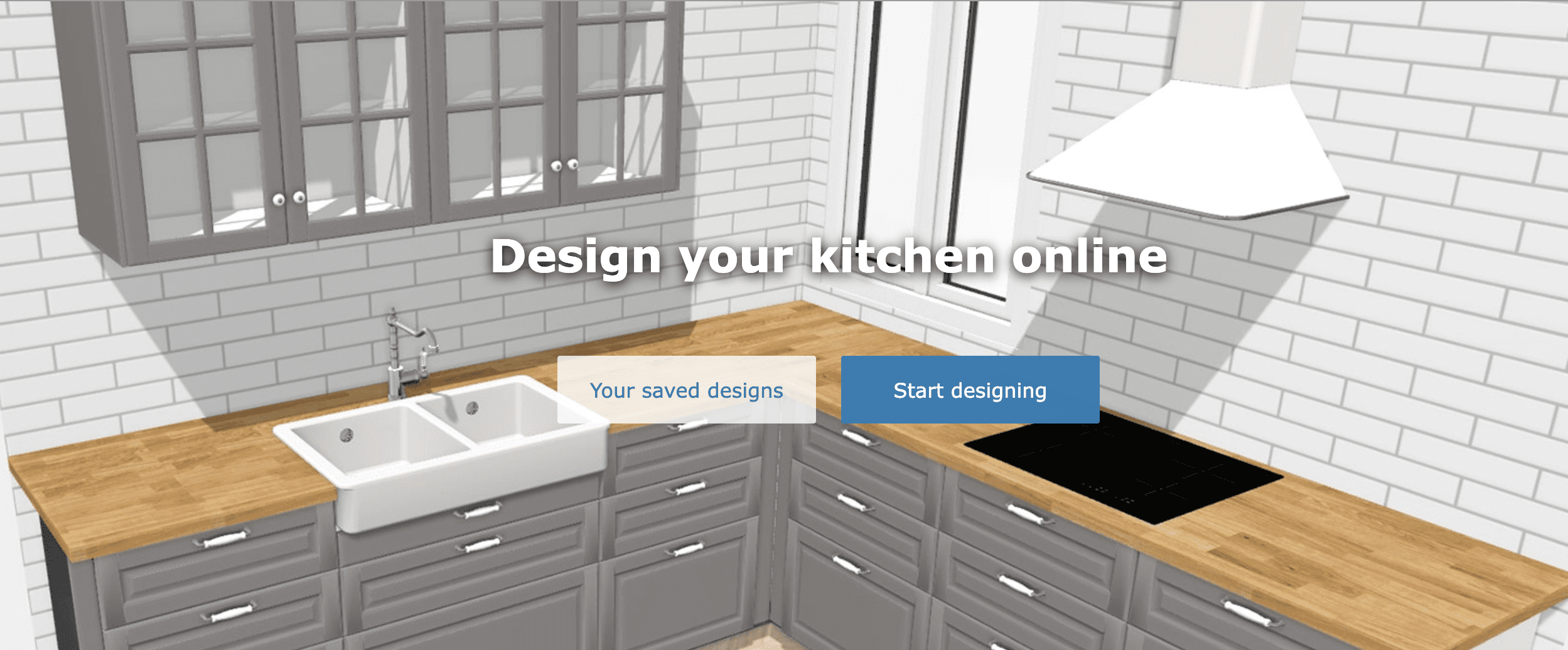 What Can You Do With The IKEA Kitchen Planner?
The kitchen planner is great for kitchen planning, remodeling, and renovation.
It lets you visualize how your space will look like with IKEA's home products. You can see if your appliances and fixtures work with your layout. Decide what cabinets to pick, and where to place them. You can also play around and customize until you get the kitchen of your dreams.
Because the planner is in 3D, see your kitchen design as if you're walking through it. No other home planner can give you a more realistic preview like this.
Make the most of the 3D kitchen planner by experimenting with its different features and layouts to find one that works best for you.
How to Make the Most of the IKEA Design Software
IKEA's 3D planner is easy to navigate and use. Plus, you can print out and share your designs.
Here are some tips so you can make the most out of the 3D kitchen planner:
1. Decide the kitchen changes that you want first. This saves you time because you immediately know what to look for when using the planner.
2. Measure, measure, measure. For the best design experience, measure everything. This allows you to pick the best cabinets and other kitchen fixtures.
3. Don't forget to plan for your walking and working space. When you're set on cooking the finest cuisine in your kitchen, you need to have room to hustle.
4. Include your kitchen fixtures, windows, and doors when planning your layout.
5. Play with the different layouts and color schemes until you find something you love.
6. Think about your workflow in the kitchen. This helps you decide on the optimal placement for your stove, sink, and other fixtures.
7. Consider your storage needs, both long-term and short-term. Short-term storage is for items you often need, such as dishes and cutlery. Long-term storage is for your pots, pans, and small kitchen appliances that are only used occasionally.
8. Get an estimate for your design or renovation via the kitchen planner. This estimate is based on IKEA prices so, if you end up getting your items there, you already know how much they'll add up to.
9. Use the print and share features so you can show your architect or contractor your dream design.
Pros and Cons
Of course, there is other kitchen planning software out there, such as KitchenDraw and Home Designer. These come with their own advantages and disadvantages.
But since the IKEA planner is free, you really only have to invest time. You save on hiring a professional interior designer. And, you don't really commit to any one or two designs; the possibilities are endless.
PROS:
+ The design software is free.
+ You can play around and design your kitchen without needing to calculate anything, including your budget.
+ You can customize endlessly; the options and features that come with the app are practically unlimited.
+ There's no need to purchase anything. You don't need to purchase any IKEA product to use the app.
+ If you decide to purchase from IKEA, there is no need to worry; their products are of good quality and affordable.
CONS:
– The planner may come out with an inaccurate design if you don't take the time to measure your kitchen floor space and other fixtures.
– You may need to buy items from IKEA if specific items, such as IKEA cabinets and other kitchen fixtures, aren't available elsewhere.