A Complete Kitchen Renovation Guide
Did you know that the average cost of kitchen renovations is between $8,000 – $20,000? A kitchen renovation is a great way to improve the aesthetics and feel of your home but it can be very expensive.
Hence, it requires careful planning and execution. Kitchen renovation can also help you make your kitchen more functional, increase your home value, and give you a practical space that you'll cherish for years to come.
Here, we have created a complete homeowner's kitchen renovation guide to help steer your guide in the right direction. 
Why Renovate Your Kitchen?
Here are some reasons why renovating your kitchen could be a great idea:
-Increased Functionality: Functionality is crucial for any home project, especially the kitchen. Kitchen renovation can help you create a space that works better for your lifestyle. Some of the elements that can be upgraded during a kitchen renovation are storage solutions, updated appliances, and moveable islands or counters to make the most of the space.
-Increased Value: Investing in a kitchen renovation can bump up the value of your home value to your home by making it more desirable to potential buyers if and when you decide to sell your home.
-Personalized Space: Renovating gives you the ability the inject some personality into your space by customizing the layout and design of your kitchen so that it reflects your personal style and complements the rest of your home's interior design.
-Improved Efficiency: Upgrading outdated appliances and fixtures will not only help make the kitchen look visually appealing but will also help save money on utility bills in the long run due to increased efficiency.
No matter what your reasons may be, investing in a kitchen renovation is sure to pay off in the end when done correctly!
Types of Kitchen Renovations
When it comes to kitchen renovations, there is a myriad of options available to suit every need and budget. Whether you're looking for a minor kitchen update or a complete kitchen overhaul, here are some of the most popular types of kitchen renovations to consider:
Cabinet Refinishing: If you're looking for a cost-effective way to refresh your cabinets, refinishing is the way to go. It involves sanding down your existing cabinets and applying a new finish. This can give them a  new and exciting facelift without having to replace them entirely.
Countertop Replacement: Replacing your countertops can instantly bring life and visual appeal back into an outdated kitchen. You can choose from an array of materials such as granite, laminate, quartz, marble, and more, depending on your preference and budget.
Flooring Installation: Installing new flooring is another great and transformative option when renovating your kitchen. There are many flooring materials available to choose from including tile, laminate, vinyl plank, hardwood, and more.
Lighting Update: Updating the lighting in your kitchen can make a huge difference in its overall look and feel. You could opt for recessed lighting or pendant lighting depending on what works best for your space. You can also re-organize your kitchen to take advantage of natural light from the window and patio door- or take advantage of an open-plan layout.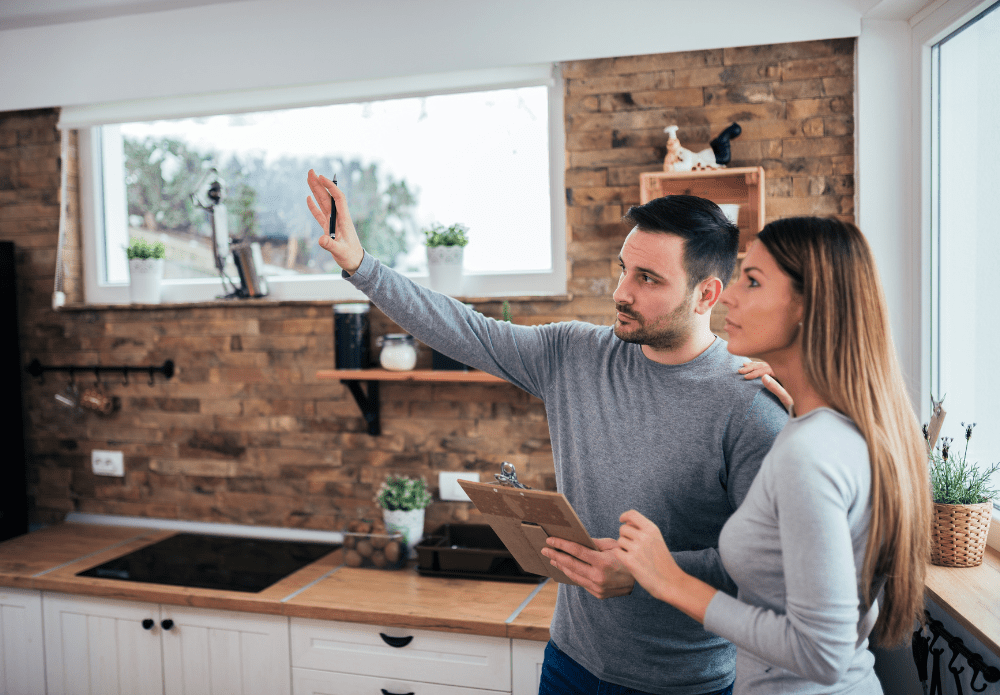 Partial Kitchen Renovation
Have a budget constraint? No Problem! Partial kitchen renovations can be a great option for those looking to refresh their space without breaking the bank. This type of renovation focuses on updating specific elements of the kitchen such as the wall, cabinets, countertops, flooring, lighting fixtures, and appliances. 
Why replace working appliances? Investing in new smarter appliances can help make food preparation faster and more convenient as well as increase the efficiency of the kitchen overall. Appliance upgrades also elevate the aesthetics and feel of the kitchen.
Consider upgrading items like stoves/ovens, refrigerators, dishwashers, and countertop appliances like coffee makers, microwaves, and many more for an improved cooking experience! Plus, color-coordinating your appliances can make a big impact. 
It's crucial to consider your budget when deciding which items to update; if you're only able to make a few changes, focus on key areas such as your countertops, wall, or lighting fixtures that will have the biggest and most visible impact.
Full Kitchen Renovation
Full kitchen renovations are an ideal option for those looking to completely transform their space. This is a good option for immensely outdated kitchens. This type of renovation covers all aspects of the kitchen, from the cabinets and countertops to flooring and lighting fixtures. Although this is a very expensive project, it is worth it and the end and can last up to a decade or more before needing another renovation.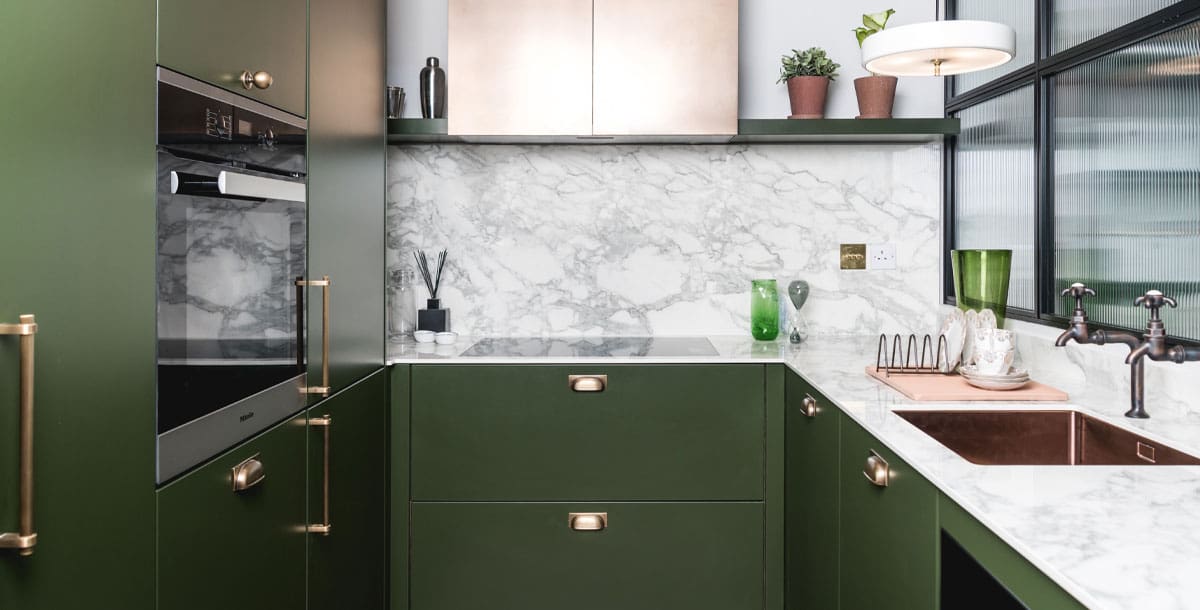 New appliances can also be included in a full kitchen renovation to improve the efficiency of your space. Depending on your budget, you can choose materials such as granite or marble countertops for a contemporary look. Stainless steel appliances also infuse a sleek modern feel to a kitchen. 
If you have a tight budget or looking for more affordable options, laminate countertops, and basic white cabinets are both affordable options. Full kitchen renovations can be time-consuming as well as pocket-draining, but if you take the time to plan out every detail it will make the process much smoother and you can work with your budget.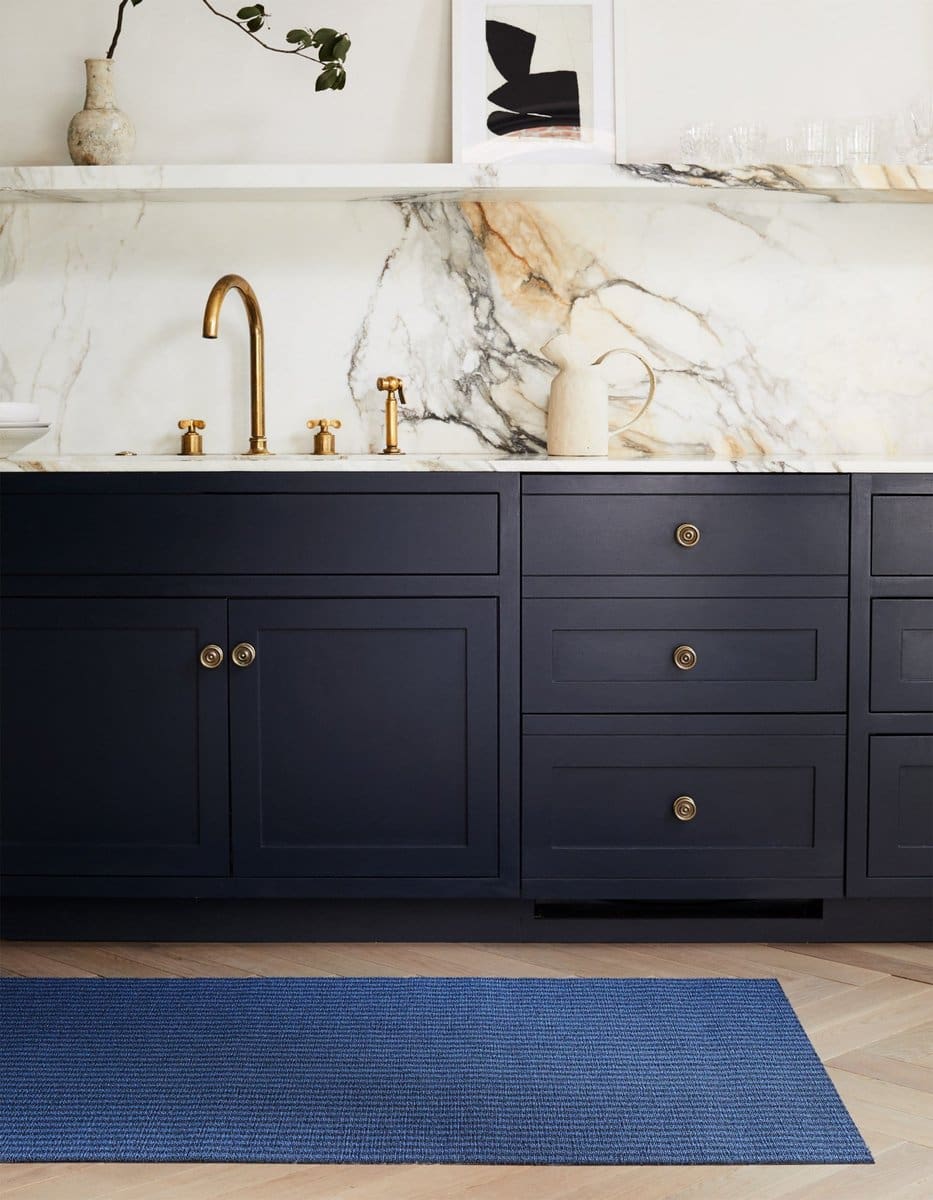 Check out the recent Redfin article we were featured in: Spring Home Decor: 27 Tips to Welcome the Season | Redfin
Major Kitchen Makeover
A major kitchen makeover is a great way to transform the entire look of the kitchen. This type of renovation usually involves repainting the wall, changing it kitchen layout, and replacing all the existing fixtures, cabinets, countertops, and appliances. This type of makeover is usually done alongside all the rooms in the home. 
For a complete overhaul, you may also want to consider an open-plan kitchen, building a wall to separate the kitchen from the dining room, or adding additional features such as an island or pantry.
If you're planning to undertake some DIY work in your kitchen, it's important to get the proper tools and safety gear before starting any project.
For that major kitchen makeover, it's probably best to seek the help of a professional, except if you're one yourself- then go for it!
Designing a New Kitchen Layout
Designing a new kitchen layout is an important part of any major kitchen makeover. There are so many kitchen layout ideas online to inspire you. It's essential to carefully plan the placement of kitchen items such as cabinets, countertops, or islands in order to maximize functionality and create an inviting and aesthetically pleasing space.
Start by measuring your kitchen space and sketching out a rough design with measurements. Don't forget to take into account the locations of plumbing lines, electrical outlets, windows, and doors when planning your kitchen layout.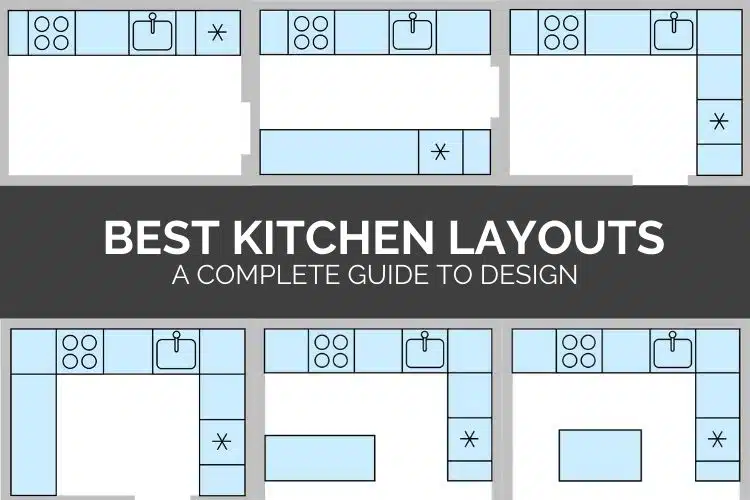 (Read this guide by Kitchin Insider for a complete guide to kitchen layouts design)
Consider how you prefer to use your kitchen – for example, where you'll need more cabinet storage or more counter space for prep work – and adjust your design accordingly.
The key is to make sure that everything has its place and will have enough room for comfortable use. When in doubt, consult with a professional designer or contractor who can help you create a safe, attractive kitchen layout that meets all your needs.
Then take an inventory of what features you would like to incorporate into your new design – additional countertop space for meal prep, more storage cabinets, better lighting, etc. – and make sure they will fit within the available space.
This will help you determine whether certain items need to be removed or rearranged in order for everything to fit comfortably without overcrowding the room.