The Modern Farmhouse Décor
The farmhouse-style décor is warm, inviting, relaxing, and full of character. The design must be clean and elegant and achieve the balance between vintage and modernity. You will learn what this vibe offers and the things you cannot exclude in order to create modern farmhouse décor.
Originally farmhouse-style houses were houses oriented solely to practicality, and although today that functionality is present, we can afford some luxury cleaner and warmer fabrics. Of course, do not forget that materials that are too delicate or luxurious are not suited to reproduce a modern farmhouse interior. Sturdy but at the same time sophisticated and stylish objects are ideal for decorating in a modern farmhouse style.
Antique flea markets offer modern and designer pieces that are suitable for modern farmhouse décors, such as rustic wooden bacon tables and stainless steel appliances.
The key to decorating with a modern farmhouse décor is to combine country-like old pieces with contemporary ones that contain clean and simple lines.
Avoid matching furniture. In general for any home, matching furniture is an old-fashioned practice, but this style is also characterized by combining pieces of different ages. It mixes styles and materials. That's part of the charm.
Materials in modern farmhouse décor
Wood is the most popular material. Rustic, pickled, and old-fashioned woods will be in all the rooms of this urban farm.
You can place accessories on the ceiling, furniture, and walls. But remember not to saturate the space. Choose your pieces well and make them stand out. And don't forget to mix it up with cleaner and more modern lines.
Other modern farmhouse ideas are combining, for example, stone (ideal for a countertop in modern farmhouse kitchen décor), wicker (perfect for a rocking chair), sisal (in the carpeting), or metals (industrial lamps).
Materials like wood, stone, wicker, sisal or metals, are typical in farmhouse decor, but if we want to bring it to the present day, remember to mix all these elements with others with cleaner and more modern lines that give contrast and richness to the space.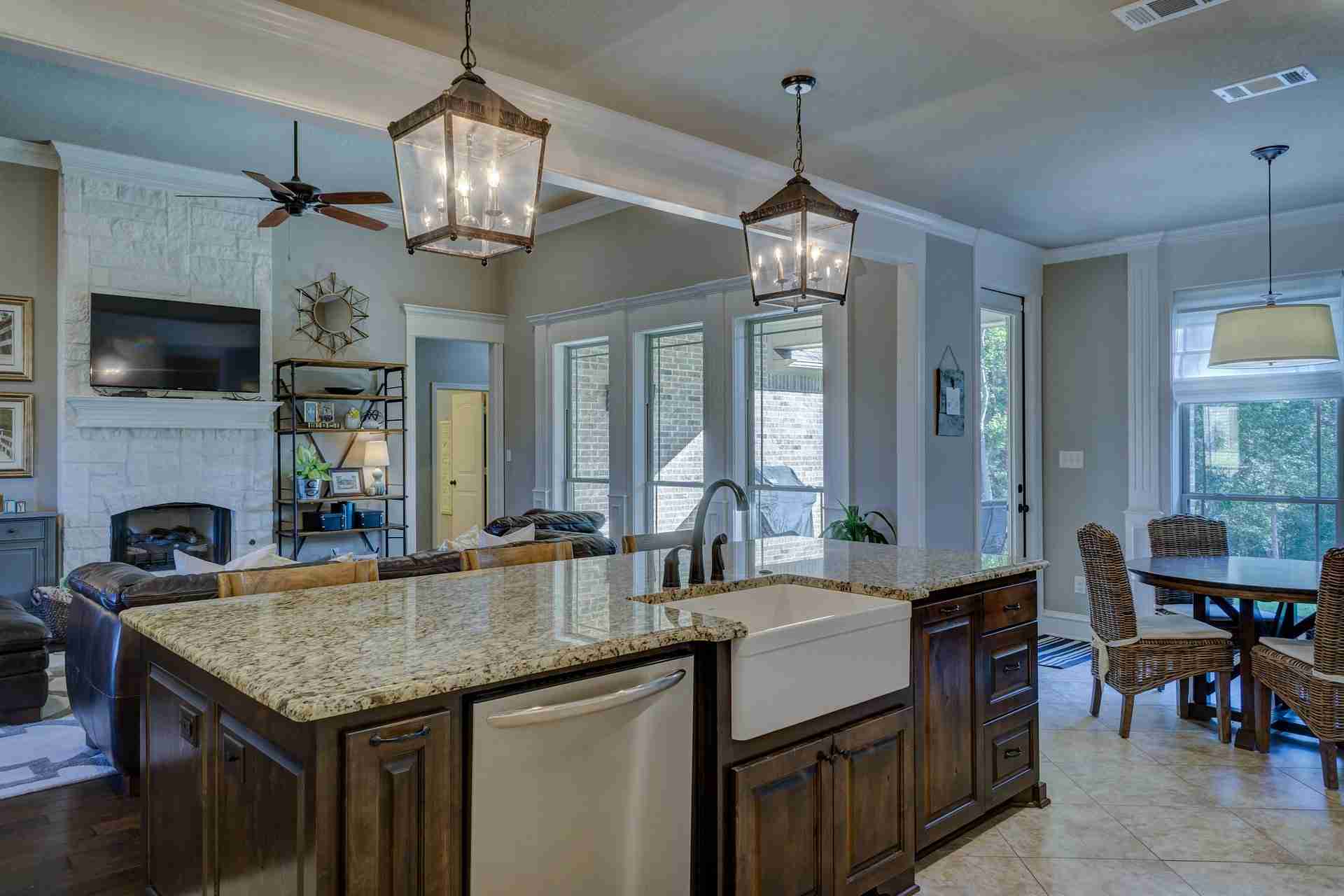 Fabrics for a modern farmhouse look
The most common materials in the textiles of a modern farmhouse décor are undoubtedly those that are natural and a little rustic, which are not too delicate. For example, cotton, canvas, wool, chenille. Also, burlap is ideal for dressing beds, cushions, or rugs.
Silk, satin, and velvet are fabrics that have no place in this design because they are delicate and luxurious-looking materials. Remember that one of the maxims of this style is functionality and comfort.
Plaids, small prints, flowers, and neutral striped fabrics are perfect for this type of decoration.
Furniture
In general, include old furniture in which the passing of the years can be seen with the naked eye. An example is the addition of classic cabinets, cupboards, and bacon tables in modern farmhouse kitchen décor.
For example, an old closet can be placed in an entrance to store footwear or warm clothes. We can place it in a living room to place the dishes or in a bedroom to hang the clothes.
Overall, pieces with history and marks from the past are ideal for this theme. It is important to mix antique furniture with modern farmhouse art to make the design possible. But, do not turn your farmhouse chic look into a rustic chic.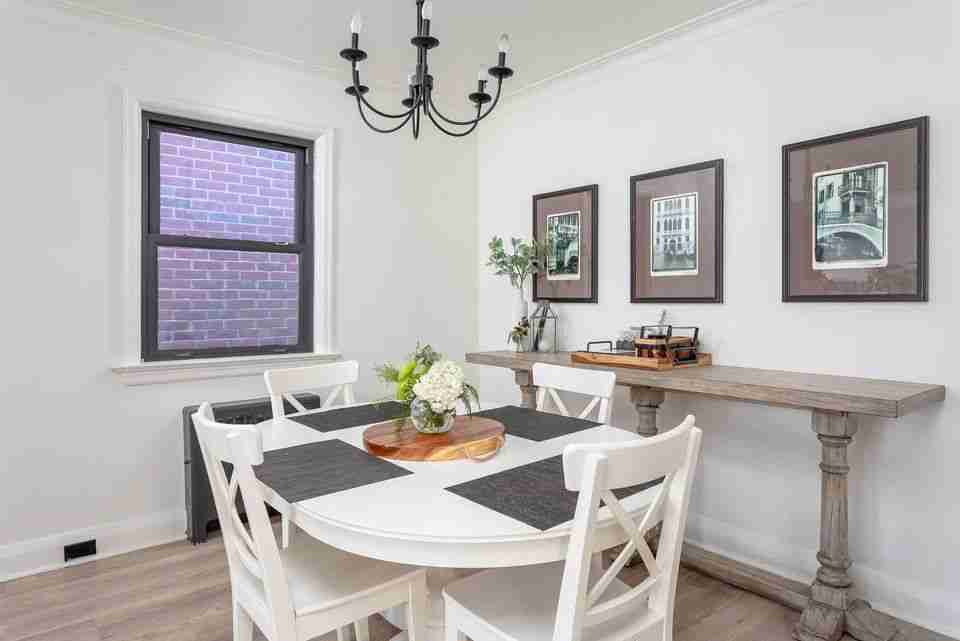 Differences between rustic style and farmhouse style
And although the farmhouse style can be mixed with many other styles such as industrial, people confuse it the most with the rustic style.
We must start by saying that it is normal for these styles to be confused since they are both cozy and homely decorative, and both contain rustic and antique pieces of wood.
In both styles, the use of natural materials, exposed wooden beams, or furniture with marks and a rough appearance, are features that can confuse us when decorating.
The rustic style has a rougher essence and the wood has a more natural, almost unfinished look. In a rustic style, the design is much simpler, as it is reminiscent of the lifestyle in rural areas. Furniture wood has a thicker appearance, and colors are darker.
As you can see, confusing them is easy, but the modern farmhouse decor is always mixed with clean and contemporary touches that make your wood pieces stand out more strongly. The rustic style is simpler, and its pieces are thicker and rougher.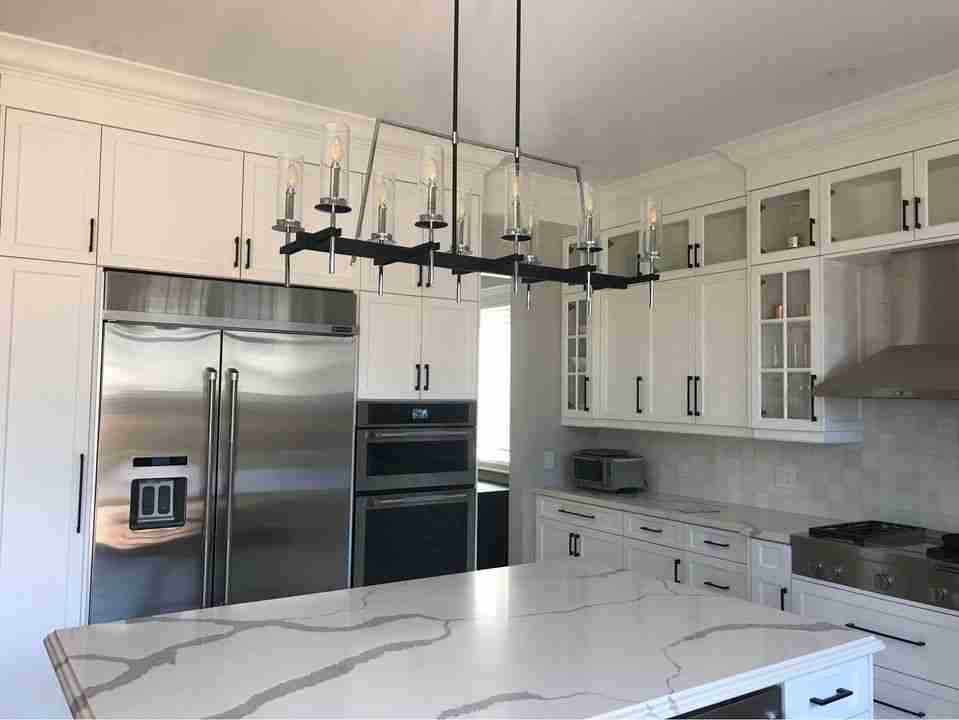 Tips to get a fresh modern farmhouse decor
To achieve modern farmhouse decor, you must prioritize comfort. The sofa should invite us to relax, the table to chat for long hours after lunch and the bed should invite us to REST. The space should be cozy and nothing in it should be too fragile or delicate to touch.
The color palette should be neutral tones (creams, beige, gray …) and on this basis, the wood of the furniture will stand out. It is important that some of this furniture is old, natural wood and that the wear and tear of the years are appreciated. On this basis, you can use colors in a specific way, always keeping a neutral base. The reds or garnets are very typical in the plaid fabrics that are usually found in these farmhouses.
Mixing textures is very relevant in this design to get more depth and motion. You can mix in the fabrics by combining cotton, wool, burlap fabric, and wool. But you will also have to mix woods with metals, stones, or other more modern materials. By mixing, the space will look rich in detail and not flat.
The accessories also matter, but excess is not allowed. The accessories can be made of natural materials such as clay, clay, or stone, and remember they should not be too delicate.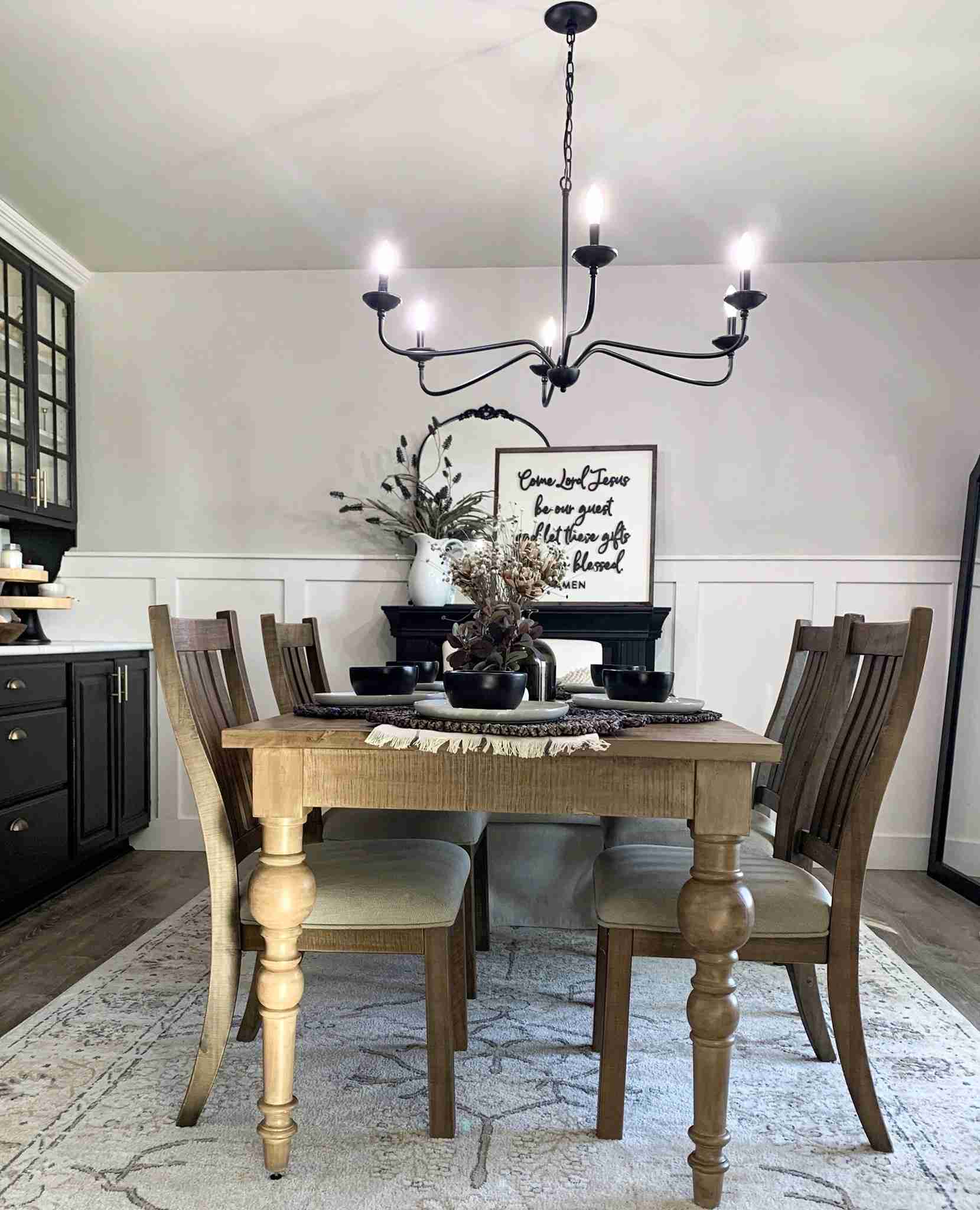 The modern farmhouse décor is beautiful and simple. Take into account some of the above architectural and decorative elements of the style for your home project.
The farmhouse or farm style is a trend inspired by the homes of North American farmers, which seduces lovers of rustic decoration and the most convinced city-slickers.