9 Incredible Modular Kitchen Design Ideas
Modular kitchens are getting more and more popular these days. Be it looks, utility, storage, facilities, and ergonomic properties – the modular kitchens offer endless designs and endless options to choose from.
They are far better than the traditional cabinet-based kitchens that served no purpose other than storage. Modular kitchens allow you to utilize every inch of the available space and allow you to make the most of your compact living space, which has become the main characteristic of city homes.
However, many times modular kitchens are not planned well and you can end up wasting your resources. Hence, we recommend doing your homework and searching for the best modular kitchen designers in Kochi that fit your budget as well.
Not only they can help you in making the best possible use of the available space, but they can also offer the best guidance in terms of design and kitchen aesthetics. They can offer the best assistance when it comes to choosing the right accessories.
In the following discussion, we are going to share the top trending modular kitchen designs that come straight from the most reputed modular kitchen designers. Take a look at them and choose the ones that appeal to you the most.
1.       Cooking Island
The kitchens with cooking island have the cooking top placed on a counter built in the center of the kitchen. This island serves the dual purpose of being the stand for your cooktop and storage for cylinders and other essentials that are generally required during cooking.
There are many options in island designs, such as cabinets under the counter, drawers under the counter, and open shelves, etc. You can enhance the aesthetics of your modular kitchen by opting for stylish countertop materials such as lab-manufactured marble etc. The chimney hangs right above the cooktop and you can have counters surrounding the island the way you want. 
2.       Jazz-up Kitchen Backsplash
As per the best modular kitchen designers, statement backsplash ideas are also trending these. You can either opt for a stunning contrast between the overall kitchen palette and backsplash, or you can opt for a plain backsplash against an ambient pop of color in the kitchen. Mosaics, sugar touch tiles, acrylic sheets, glossy tiles with hanging lights, or fitted lights in the cabinets above – these are some of the ideas that you can opt for.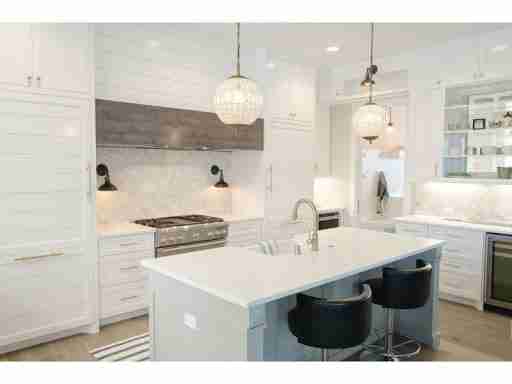 3.   Parallel Kitchens
Parallel kitchens are one of the best options if your kitchen has less space. This gallery kitchen type allows the floor to be empty for a short central walk away and uses walls effectively as cupboards that reach to the ceiling. The shelves and drawers of this kitchen are across the walls to the door. If you need an outlet to the garden area in the form of windows or small doors in your kitchen, this type goes very well.
4.       Kitchens with No Handles
Modern living and décor are all about comfort and sleek designs. Handle-free wardrobes, drawers, and cabinets are some of the most distinguishing features of modern modular kitchens. You can either opt for cabinets and drawers with sensors, or you can opt for the press-and-open drawers – both of them don't require handles for opening.
Such kitchens look extremely sleek and spacious. Further, they are easy to maintain and clean, as no grease and grit get collected on the cabinet material because of handles.
5.       Kitchens with "less" are "more" in trend
Another impressive modular kitchen design is with minimal décor. There are walls with high tiling, muted colors, drawers that look single from outside and have partitions inside, and open shelves instead of cabinets. We recommend consulting only the most expert modular kitchen designers in Kochi for such kitchen projects. This is because only professionals can help you with such innovative designs.
6.       Industrial Kitchens
Modern modular kitchens with a rich stainless steel look are also trending these days. You can also go with rustic décor ideas as a wood and stainless steel combo if you wish to have a modular kitchen with industrial looks.-
These kitchens have every appliance and every single accessory in stainless steel look and most of the appliances such as the fridge, oven, microwave, etc are wall fitted. The tiles and faucets are also kept to go with the theme. These kitchens are easy to maintain and might come at a higher cost when compared to the tiled kitchens.
7.     Tropical Kitchen
The tropical theme is another trendy type among modular kitchen designs. The tropical theme for a kitchen gives a more relaxed and cozy feel to your cooking area. It is more related to nature and it gives a friendly appearance.
Traditional design patterns, ornamental carvings, and details on wood with some tropical plants are the major attractions of this kitchen theme. The topical kitchen theme goes very well with beach homes or vacation homes. You can even modify the looks of these kitchens with attractive lights and lamps.
8.      Open Kitchen Design
Another amazing trend in modular kitchens in Kerala is the open kitchens. These kitchens also go well with the traditional Kerala style house plan, as they tend to give an impression of space. If, however, you wish to add a subtle touch, you can find the best handyman services in your local area to install a glass partition or slider door, or glass door between the living area and kitchen.
9.       Diffused Color Kitchen
If you wish to create an impression just by colors, while keeping the modular kitchen style standard, you can opt for a diffused color palette. We recommend taking professional help for the best results, as they can help you save time and money, all the while keeping the 'wow' factor intact!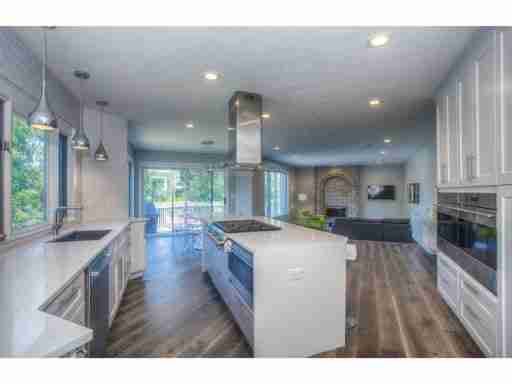 For more expert guidance and the best modular kitchen designers, you can reach out to us in the comments section. Also, you get a better understanding of interior designing even if you search on the internet as well.
Thanks for reading!