Pros and Cons of Porcelain Paving
Porcelain paving is very popular due to its great features, resistance, and stability. In fact, it is more resistant than traditional stoneware. If you are looking for paving type that resists daily traffic such as in a shopping center or public building, porcelain paving is the best alternative.
The use of finer clays obtained through industrial processes and the use of higher temperature and pressure manufacturing processes that add resistance to this material. The result is a more compact, stable, and porous product.
In addition, there is a wide array of designs. Not only can it be found in the original design, but it can also imitate other materials such as wood, metal, cork or very elegant compressed earth block.
Keep reading to go further into this type of flooring.
Features
When choosing the flooring materials for your home or business, you should take into account various factors, such as quality, durability, resistance or originality. Knowing the characteristics of the materials allow you to choose the type of flooring that best suits your needs. Currently, porcelain slabs are becoming a trend in interior designs.
Porcelain flooring is made of porcelain and unlike normal stoneware, which is made of ceramic, it is more resistant and durable. This cladding is used both for exteriors and interiors, either to build the floor or to cover facades and interior walls.
Porcelain paving differs from other types of flooring for these reasons:
It absorbs less water and humidity.
Compact, non-slip, and very resistant.
It adapts perfectly to sudden changes in temperature.
The tiles can be installed in any room regardless of whether it is in the kitchen, bathroom, living room, or bedrooms.
Thanks to its versatility, you can find porcelain floors imitating other less cost-effective materials such as stone, marble, granite, or wood.
Porcelain paving maintenance is very simple.
Porcelain paving slabs adhere well to cement and other types of materials.
Laying porcelain slabs as a decorative element makes it easy to add a rustic touch to the home.
Pros of porcelain paving
1. Extremely strong wear and impact resistance. Therefore, it is ideal for high-traffic areas and outdoors.
2. It can provide better insulation when used as a wall material.
3. Dimensionally stable. Even in the face of sudden changes in temperature and environmental conditions, it expands and contracts about 0.5%.
4. Very low moisture absorption rate. It is arguably completely waterproof. Its enamel does not wick too much water.
5. Unlike other types of devices, it is "non-porous". The risk of staining is considerably reduced.
6. Greater durability. You won't need to change the flooring for decades. This helps, in part, to minimize costs.
7. Almost maintenance-free.
8. Various designs. You can find porcelain garden tiles in any design. It imitates wood, marble, and hydraulic brick, but it can also have different textures, edges, and bevels.
Cons of porcelain paving
The price is significantly higher. Porcelain patio tiles are up to 50% more expensive. Installing porcelain paving takes more time.
More complicated installation and handling.
These tiles are denser and heavier because of their stone composition.
Colors
Porcelain paving has no limitations in terms of color options, so there are a lot of options to choose from. Today, manufacturers use innovative digital printers to stamp colors on the pieces.
In this way, this type of cladding is excellent both for new construction and for refurbishing second-hand homes.
Thanks to the versatility mentioned above, you can give exterior cladding a unique visual continuity effect by choosing models that imitate slate or floors that imitate marble.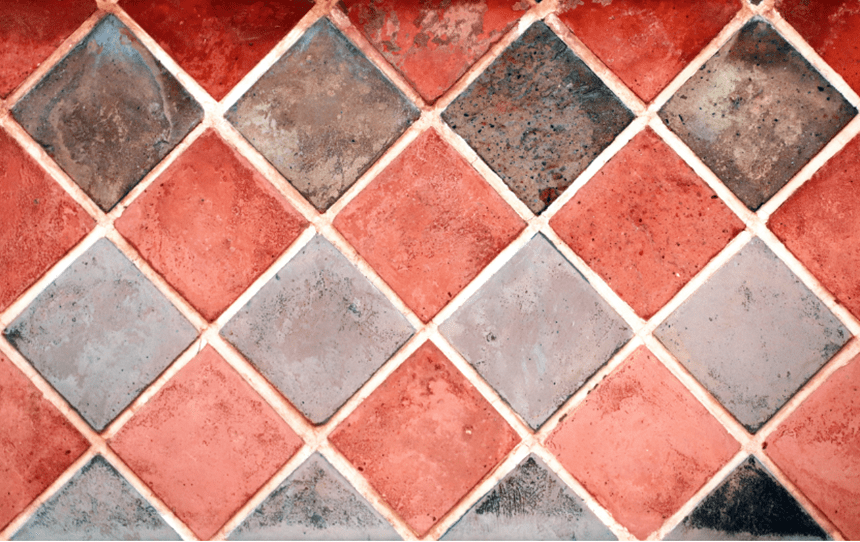 Formats and sizes of porcelain tiles
Mostly, porcelain paving slabs are rectangular and square, although, due to new trends, more people are betting on innovative and risky styles.
The most common sizes are 10 x 10 cm for wall cladding. For porcelain patio, large formats are used. The slabs can be 90 x 150 cm or 120 x 120 cm and 8 to 12 millimeters thick.
The most common formats measure 30 x 60 cm, 60 x 60 cm, 80 x 80 cm or 60 x 120 cm. In chalets or important buildings, 120 x 240 cm tiles are more suitable.
You can choose from a wide range of attractive and original designs to give a personal touch to your home.
Maintenance
Although porcelain paving is easy to maintain, here you are new tips and tricks.
Before applying any cleaning product, clean the floor only with water and start with the smallest areas. This will ensure no damage to the material.
Under no circumstances should you clean the porcelain stoneware with wax. This will prevent the formation of layers of oil and grease that could form and make the tiles slippery and dangerous.
In specialized stores you can find specific products for porcelain paving. Consult a specialist and always opt for cleaning products that help to maintain the porcelain floor like new.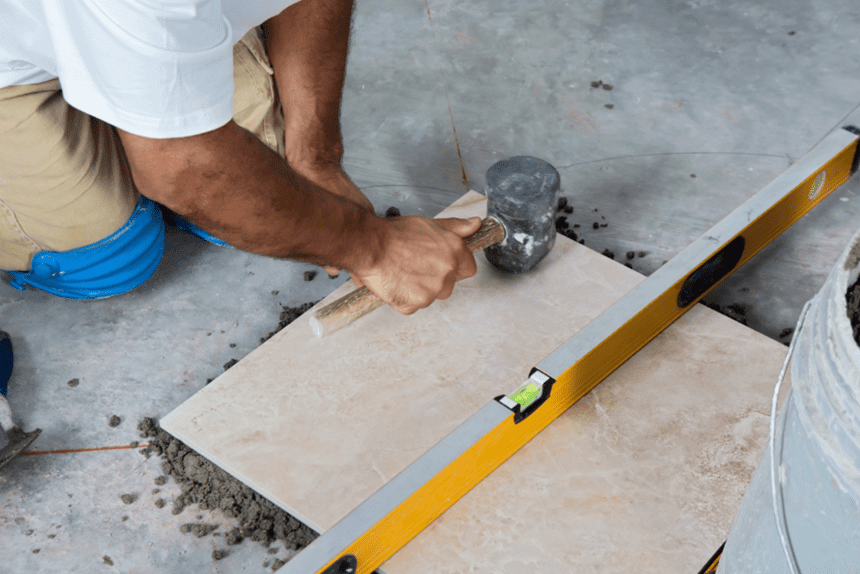 Price
The porcelain paving price has changed over the years. This is mainly due to differences in quality, format, design, and other features.
In terms of price, the price ranges between 20 euros / m² and 80 euros / m². But this depends on the exclusivity of the brand and/or design.