5 Tips to Preserve Your Seasonal Personal Items
Do you have a habit of accumulating things? Everyone likes adorning their closets with trending clothes, fancy boots, and loads of accessories. However, things start getting pretty messy during seasonal changes. The piled-up jackets, sweaters, and winter coats start blocking the view of the cupboard, making it impossible to find lightweight clothes. Similarly, the heavy comforters consume a lot of space, not leaving enough room for bed linens. As summers are around the corner, it is time to assort your personal stuff kept in the cupboard. Instead of stuffing the blankets and sweaters in a corner, preserve your seasonal personal items smartly.
Firstly, clean everything from tip to toe because dirty clothes can lead to discoloration. Likewise, wash off the excessive mud and grass stains from your boots before storing them. You can place your personal belongings in containers, self-storage, or large cartons. However, if you are running out of storage options, let us help you out. Here are five smart tips for preserving your personal seasonal items.
1.     Rent a Storage Unit
With limited closet space, storing seasonal belonging seems like an uphill battle. The upper shelves are full of purses, bags, and jewelry boxes, while the lower ones have sandals and shoes piled up together. If your cupboard has a similar condition, look for cost-effective storage solutions. You can search for storage units nearby your home to avoid the hassle of traveling. Alongside letting you meet the demands of minimalist living, the cost of renting a unit won't cost you a fortune.
Moreover, you can select the size of units as per your storage needs. If you want to store clothes with home décor and painting, renting a medium-sized unit can be more beneficial. Likewise, to ensure your seasonal gear doesn't go through the harshest weather conditions, opt for a climate-controlled unit. It would protect your belongings from dust, insects, and extreme temperatures.
2.     Grab Cane Baskets
Unsurprisingly, smart homeowners know how to make the most out of limited space. Hence, if there isn't much space inside the closet, consider placing baskets at the top of it. You can get your hands on cane baskets that have ample space and look chic with every piece of furniture. From knitted sweaters, and coats to cardigans, you can put everything and anything in these baskets.
In case your cupboard doesn't have any space at the top, consider placing baskets under the bed. You have to tightly close the lids or wrap plastic around the baskets to close doors for infestation. Also, don't abandon your belongings in oblivion. You have to take out the baskets every month and inspect them to ensure they are free from cracks or other damage.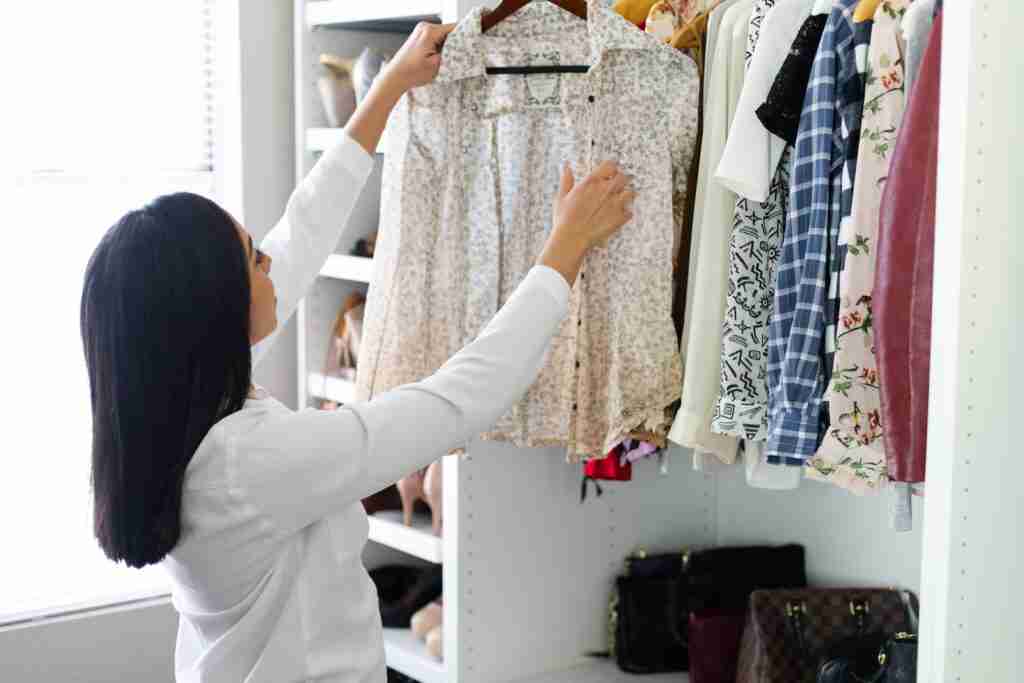 3.     Invest in Storage-Friendly Furniture
Nowadays, contemporary homes don't have much space available. Therefore, you might not have enough room to place cartons and storage boxes around the house. So, where do all the seasonal items go? As a smart homeowner, you can invest in storage-friendly furniture. Here we are listing some of the many options.
Install a Media Unit: Having a low storage cabinet along the living room wall can come in super handy. You can hide wires, place all gadgets, and store extra cushions in them.
Storage Ottoman: Instead of conventional stools, get your hands on chic ottomans for your living room. Alongside being functional, they are pretty spacious for storing shoes, sandals, and children's toys.
Utilize Area Under the Stairs: You can form a series of drawers and cabinets under the stairs and transform the effectiveness of this space. However, make sure the color and material of cabinets create the visuals of a well-organized home.
4.     Get Large Zipped Tote Bags
Out of all the personal belongings, storing clothes seems arduous, especially fancy dresses. You can't wrap them in the basket or fold them into a corner of the closet. For such unique items, you have to get large, zipped tote bags. It protects the clothes from dust and dirt while keeping them separate from in-season items in the cupboard.
Additionally, tote bags can also help you store sporting equipment. You can place all the soccer balls, basketballs, and tennis rackets inside these bags. Besides, you can also get your hands on rolling racks to create additional clothes hanging storage if you have a spare room.
5.     Utilize Plastic Containers
Undeniably, plastic storage containers can be the perfect item to store and organize out-of-season belongings. These containers come in uniform sizes which means, you can stack them in corners or high shelves to utilize every inch of storage space. Besides, you can also use plastic containers as accessory boxes to store all your chunky jewelry, hats, scarves, gloves, and small tools like wires or desk accessories.
Moreover, if you are a freelancer or have an in-house office, use plastic containers to store all the files. It will help you declutter the desk and cupboards while giving you ample space to store all the paperwork. Also, homeowners can store all the holiday décor and large kitchen items in these containers.
Final Thoughts
Storage has always been a substantial concern for homeowners. While some keep hosting garage sales, others have turned their homes into a mess. Before something similar happens, prepare your home for seasonal changes. You can store your seasonal clothes, dishware, shoes, and accessories in storage units or baskets. Likewise, invest in multi-functional furniture to fulfill your home's space requirements and enjoy a clutter-free space.