When you're hurting over heartbreak or going through relationship troubles, it's hard to convey how you feel at that moment. These sad love quotes will help you put your feelings into words so that you can start healing. 
There is no better feeling than being in love yet nothing hurts more than losing or having to let go of someone you love. It is okay to feel this way, it only means that you cared deeply.
The feeling is sadness is inevitable in life. One must simply feel, heal and not sink in times like this. It's okay to cry and miss that person for a little while. Play some sad songs, watch a sad movie over your favorite snack, and some yummy ice cream if you need to. Now, wake up and adjust your crown, do some self-care, and meditation, and choose happiness! 
Do you feel sad and alone? We're here for you, bestie! In this article, you will find 165 most relatable sad love quotes.
Side note: If you feel like you cannot heal on your own and need someone to talk to. Please reach out to your friends and family and they will help you get through this. Also, consider seeking professional help from a therapist. Here is a resource for 24/7  emergency depression response hotlines. 
SAD LOVE QUOTES
1. "Tis better to have loved and lost than never to have loved at all." — Alfred Lord Tennyson
2. "Sometimes good things fall apart so better things can fall together." — Marilyn Monroe
3. "Pleasure of love lasts but a moment. Pain of love lasts a lifetime." —Bette Davis
4. "I gave you my heart, I just didn't expect to get it back in pieces." —Unknown
5. "You can't buy love, but you can pay heavily for it." —Henny Youngman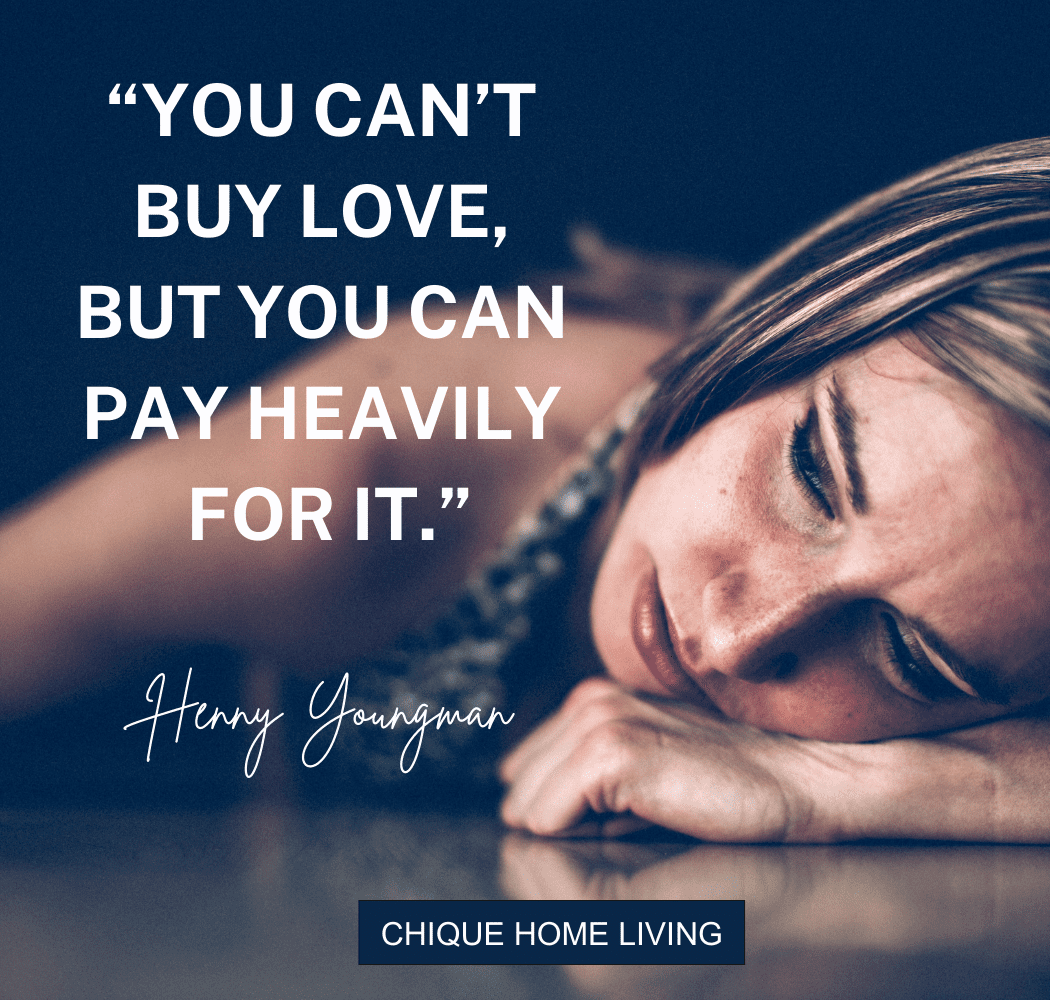 SAD LOVE QUOTES
6. "I think about you. But I don't say it anymore." —Marguerite Duras, Hiroshima Mon Amour
7. "When you are in love, and you get hurt, it's like a cut — it will heal, but there will always be a scar." — Soo Jie
8. "My heart's cracking apart all over again because of the way I've missed him." —Jolene Perry, My Heart for Yours
9. "I'd rather love a million times and have my heart broken every time than hold a permanently empty heart forever." — H.C. Paye
10. "And they can't understand, what hurts more — missing the other person, or pretending not to." — Khadija Rupa
11. "You can love someone so much, but you can never love people as much as you can miss them." — John Green
12. "One day you're going to remember me and how much I loved you … then you're going to hate yourself for letting me go. " —Aubrey Drake Graham
13. "I am hopelessly in love with a memory. An echo from another time, another place." —Michael Faudet
SAD LOVE QUOTES
14. "It's amazing how someone can break your heart and you can still love them with all the little pieces." — Ella Harper
15. "There will be a time when you are forced to follow your heart away from someone you love." – Ashley Lorenzana
16. "When we are in love, we are convinced nobody else will do. But as time goes, others do do, and often do do, much much better." — Coco J. Ginger
17. "Maybe I should've listened to my head instead of my heart and gotten the hell away from you as fast as I could." – Unknown
18. "I want you to know that if I can't get close to you, I'll settle for the ghost of you." — Justin Bieber, "Ghost"
19."I will never regret loving you, only believing you loved me too." – Rafeek Khan
20. "Losing him was like having a hole shot straight through me, a painful, constant reminder, an absence I could never fill." —Jojo Moyes, After You
21. "She didn't want love. She wanted to be loved. And that was entirely different." – Atticus
22. "Loving you was like going to war; I never came back the same." — Warsan Shire
23. "Wanting her is hard to forget, loving her is hard to regret, losing her is hard to accept, but letting go is the most painful." – Unknown
SAD LOVE QUOTES
24. "I am proud of my heart. It's been played, stabbed, cheated, burned and broken, but somehow still works." – Unknown
25. "I thought that I'd been been hurt before but no one's ever left me quite this sore. Your words cut deeper than a knife. Now I need someone to breathe me back to life." — Shawn Mendes, "Stitches
26. "The hottest love has the coldest end." — Socrates
27. "Loving you is like a battle, and we both end up with scars." — Lauryn Hill, "Ex-Factor"
28. "Lovers in love and the other's run away. Lover is crying 'cause the other won't stay." — Lisa Loeb, "Stay"
29. Ever since I met you my life's been a song. A sad song, a love song with hate in between." — Willie and Lukas Nelson, "Sound of Your Memory"
30. "To fall in love is awfully simple, but to fall out of love is simply awful." — Bess Myerson
31.  "And did the twin flame bruise paint you blue? Just between us, did the love affair maim you too?" —Taylor Swift, "All Too Well"
32. "The only thing a boyfriend was good for was a shattered heart." —Becca Fitzpatrick
33. "I wish I could go back to the day I met you and just walk away." – Unknown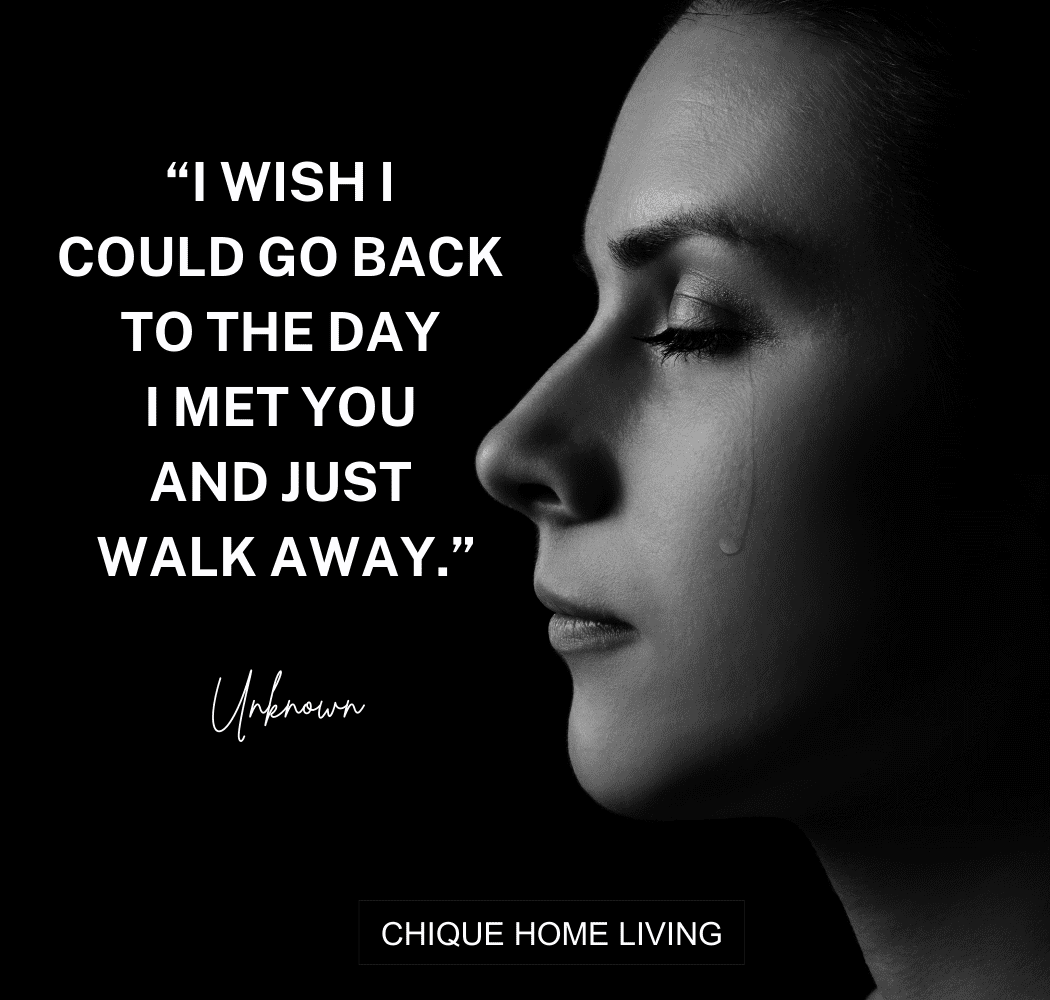 SAD LOVE QUOTES
34. "So it's true, when all is said and done, grief is the price we pay for love." ― E.A. Bucchianeri, Brushstrokes of a Gadfly
35. "To live in a hallucination of being loved is more painful than rejection." – Vinaya Panicker
36. "You will never know true happiness until you have truly loved, and you will never understand what pain really is until you have lost it." —Unknown
37. "It's sad when someone you know becomes someone you knew." –Henry Rollins
38. "The scars of your love remind me of us. They keep me thinking that we almost had it all." — Adele, "Rolling in the Deep"
39. "Stab the body and it heals, but injure the heart and the wound lasts a lifetime."― Mineko Iwasaki
40. "One of the hardest things to do in life is letting go of what you thought was real." – Kathleen Aquino
41. "Love is so short, forgetting is so long." – Pablo Neruda, Love
42. "Love hurts worse than getting slammed by a 250-pound linebacker." — Miranda Kenneally
43. "You make me feel like a firefly. Trapped in a belljar; starved for love." –Ayushee Ghoshal
44. "Long after I have given up, my heart still searches for you without my permission." – Rudy Francisco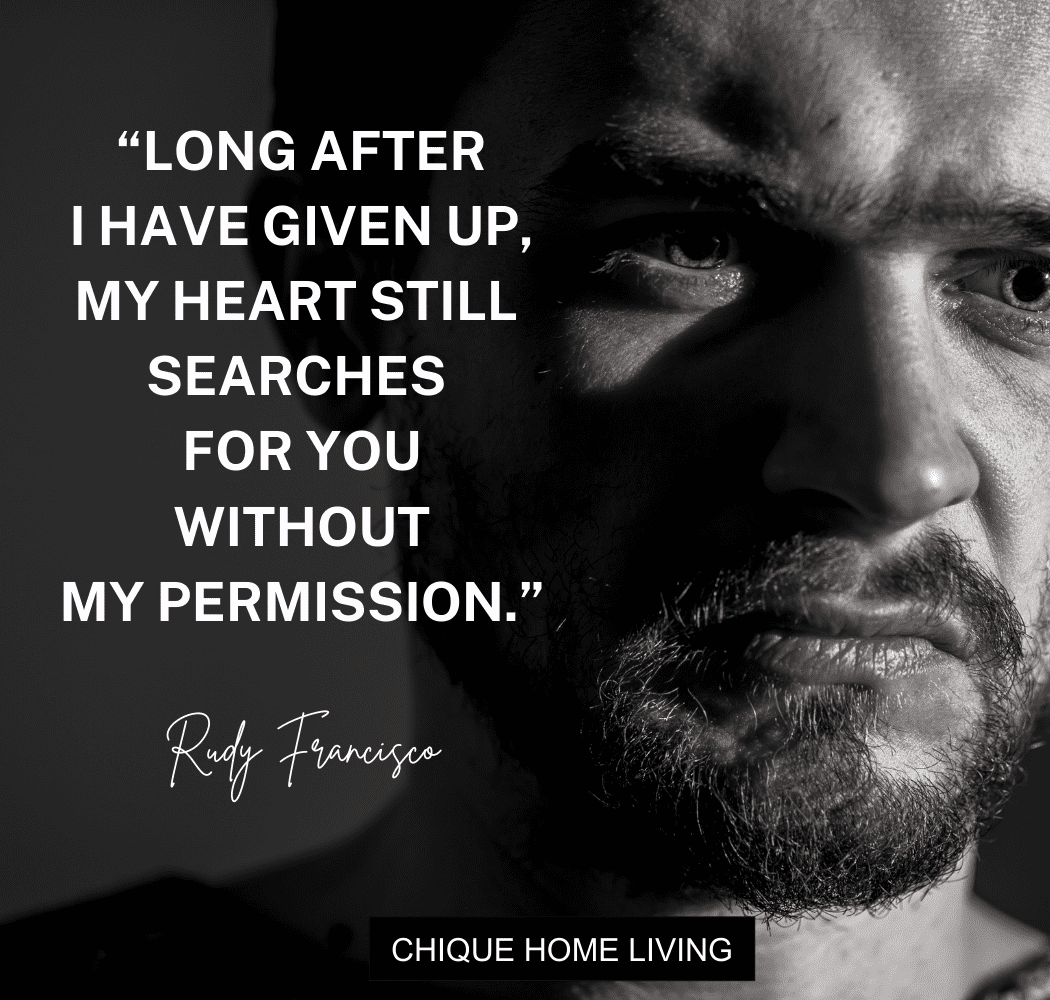 SAD LOVE QUOTES
45. "Thinking of you is a poison I drink often." — Atticus
46. Hearts were made to be broken." – Oscar Wilde
47. "You weren't just a star to me. You were my whole damn sky." —Unknown
48. "The greatest tragedy of life is not that men perish, but that they cease to love." — W. Somerset Maugham
49. "Some of us think holding on makes us strong, but sometimes it is letting go." – Hermann Hesse
50. "Love gave someone the power to break you. I'd been broken beyond repair." —Stephanie Meyer, New Moon
51. "I gave you the best of me." —Nicholas Sparks, The Best of Me
52. "I never got to fall out of love. I just had to move on." – "Christina Lauren, Love and Other Words
53. "There is an ocean of silence between us… and I am drowning in it."― Ranata Suzuki
54. "There is no greater sorrow than to recall, in misery, the time when we were happy." –Dante AligherI
SAD LOVE QUOTES
You may also enjoy our article on: 150 Dance Quotes That Are Inspirational And Funny
55. "I will never love another. Not like I loved you. I just don't have the love for it again." —Atticus
56. "Nobody has ever measured, not even poets, how much the heart can hold."- Zelda Fitzgerald
57. "Some people feel like they don't deserve love. They walk away quietly into empty spaces, trying to close the gaps of the past." – Jon Krakauer, Into the Wild
58. "I mean, at the end of the day, what the hell does it matter who I end up with if it can't be you?"― Tabitha Suzuma, Forbidden
59. "It turns out freedom ain't nothin' but missin' you. Wishin' I'd realized what I had when you were mine." — Taylor Swift, "Back to December"
60. "I know my heart will never be the same, but I'm telling myself I'll be okay." – Sara Evans
61. "The saddest thing is to be a minute to someone when you've made them your eternity." —Sanober Kahn
62. "Unable are the loved to die. For love is immortality." – Emily Dickinson
63. "I am hopelessly in love with a memory. An echo from another time, another place." —Michael Faudet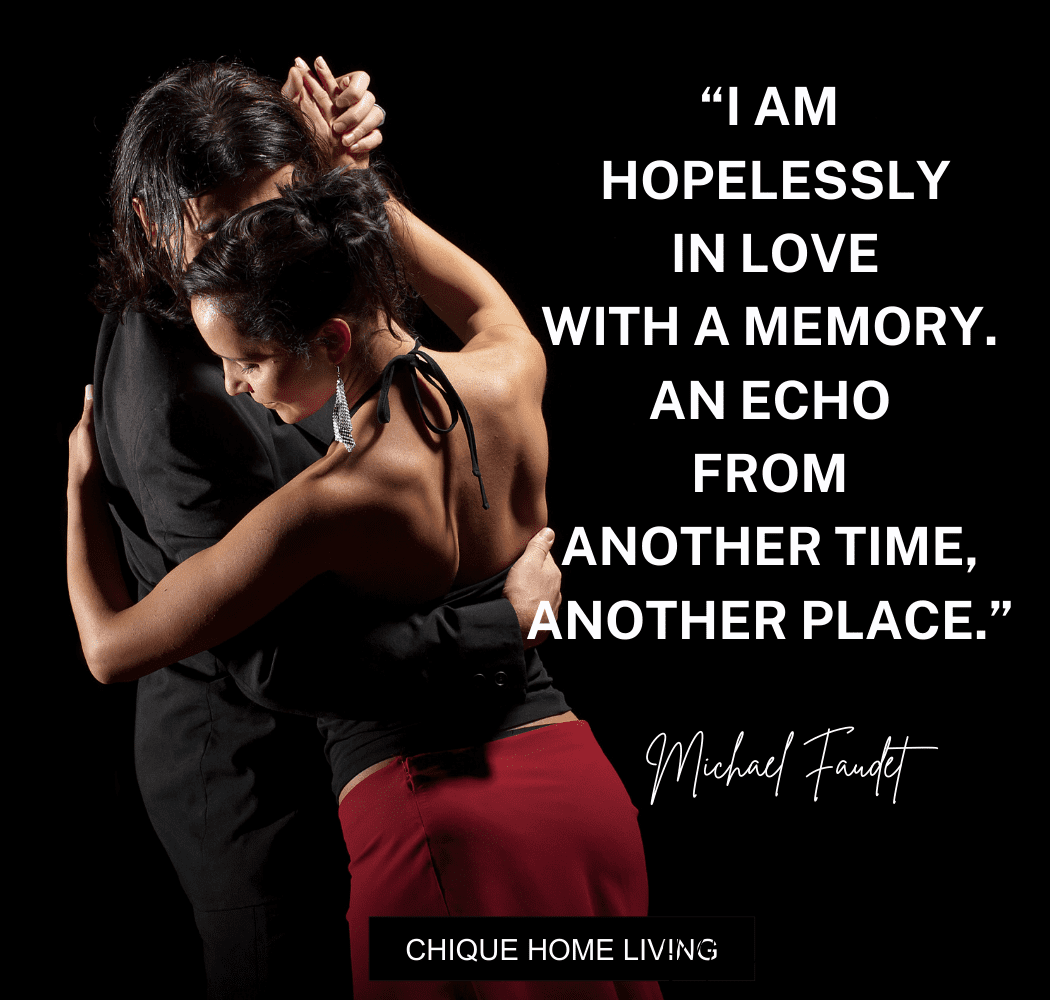 SAD LOVE QUOTES
64. "It's hard asking someone with a broken heart to fall in love again." – Eric Kripke
65. "What a painful thing to taste forever in the eyes of someone who doesn't see the same." —Perry Poetry
66. "Love that remains longest in your heart is the one that is not returned." —Unknown
67. "Each night I put my head to my pillow, I try to tell myself I'm strong because I've gone one more day without you." – Unknown
68. "You know, a heart can be broken, but it keeps on beating, just the same." –Fannie Flagg
69. "What a painful thing to taste forever in the eyes of someone who doesn't see the same." —Perry Poetry
70. "You wanted to see the world. And yet, all I want is to see you." —Sade Andria Zabala, Coffee and Cigarettes
71. "To have felt too much is to end in feeling nothing." –Dorothy Thompson
72. "If love is like driving a car, then I must be the worst driver in the world. I missed all the signs and ended up lost." —Brian MacLearn
73. "I mean, at the end of the day, what the hell does it matter who I end up with if it can't be you?"― Tabitha Suzuma, Forbidden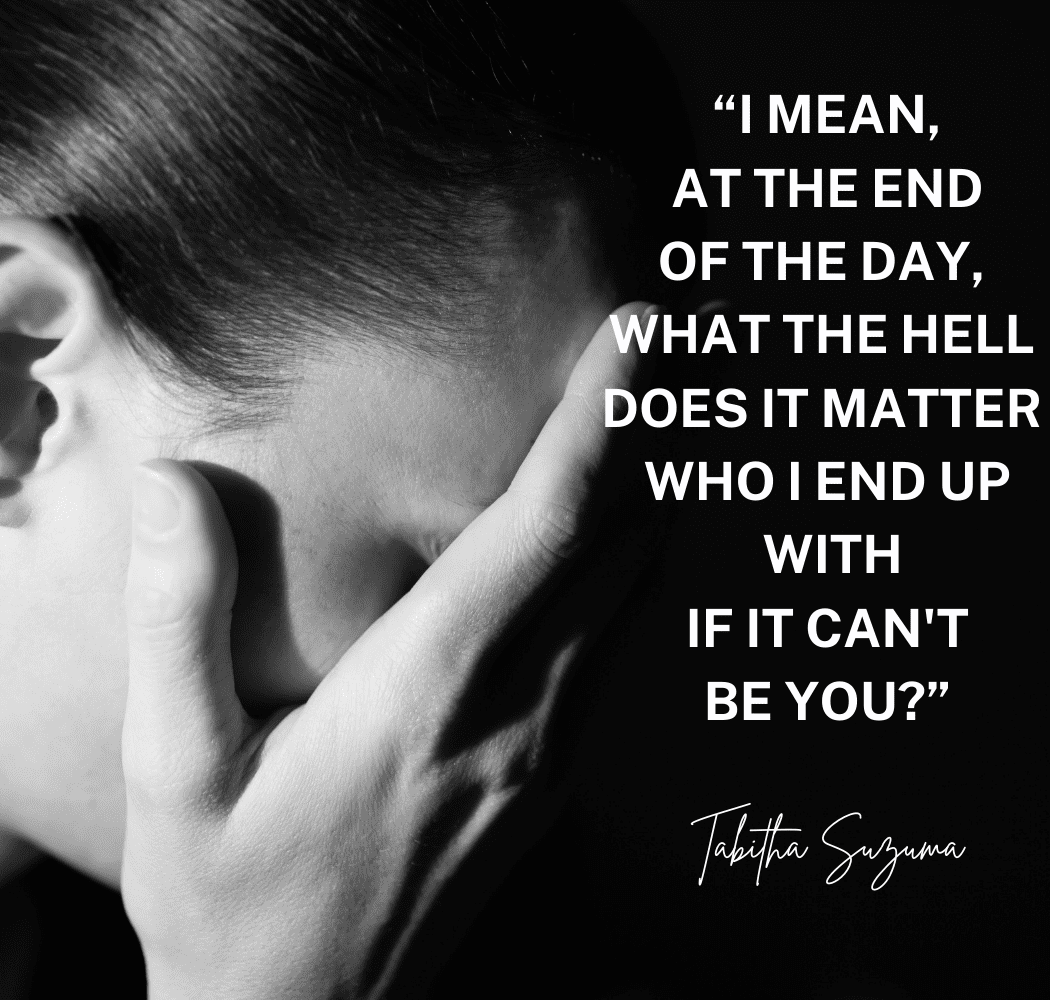 SAD LOVE QUOTES
74. "I wish I could hurt you the way you hurt me. But I know that if I had the chance, I wouldn't do it." —Unknown
75. "Don't ever tell anybody anything. If you do, you start missing everybody." –J.D. Salinger
76. "I wanted love to conquer all. But love can't conquer anything." —David Levithan, Every Day
77. "I think you are wrong to want a heart. It makes most people unhappy. If you only knew it, you are in luck not to have a heart." ―L. Frank Baum, The Wonderful Wizard of Oz
78. "Some people are going to leave, but that's not the end of your story. That's the end of their part in your story." —Faraaz Kazi
79. "You meet everyone twice in this life, when they come and when they go." –C.C Aurel
SAD LOVE QUOTES
You may also enjoy our article on: 150 Funny Food Quotes
80. Sometimes you have to deprive someone of the pleasure of being with you so that they can realize how much they need you in their lives." —Osayi Osar-Emokpae, Because You Deserve Love
81. "I have not broken your heart—you have broken it; and in breaking it, you have broken mine." —Emily Brontë, Wuthering Heights
82. "He loved me. He loved me, but he doesn't love me anymore, and it's not the end of the world." —Jennifer Weiner, Good in Bed
83. "Lonely's a different kind of pain; it doesn't hurt as bad as heartbreak. I preferred it and embraced it 'cause I reckoned it was one or the other." – Kristen Ashley
84. "A girl doesn't need anyone who doesn't need her." —Marilyn Monroe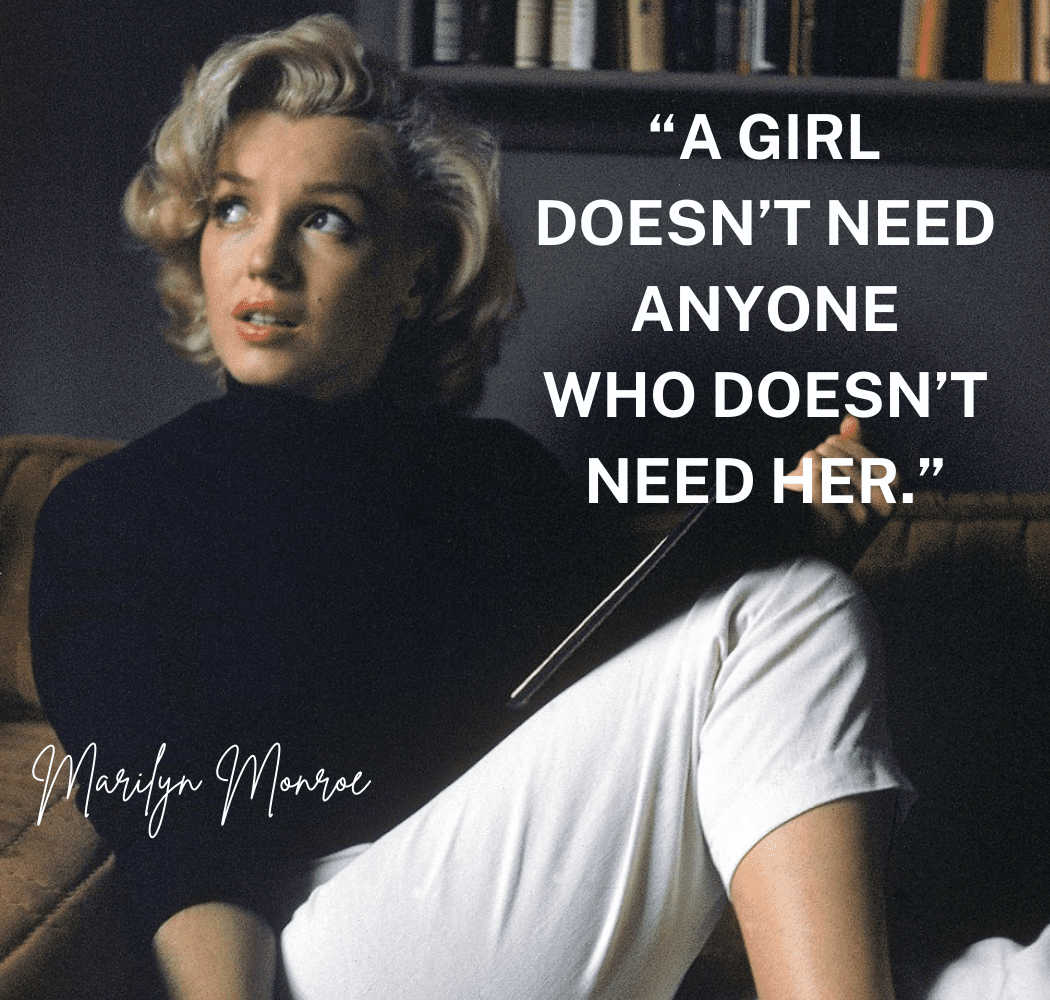 SAD LOVE QUOTES
85. "You left with my soul in your fists and my heart in your teeth, and I don't want either of them back." – Colleen Hoover
86. "Until this moment, I had not realized that someone could break your heart twice, along the very same fault lines." – Jodi Picoult, My Sister's Keeper
87. "Realized I gave my heart to someone that didn't care at all and I found it crying in the corner." – Mahmoud El Hallab
88. "Love is only made more valuable by the risk of heartbreak." —Alessandra Torre
89. "I think about you. But I don't say it anymore." – Marguerite Duras
90. "The worst feeling in the world is when you can't love anyone else because your heart still belongs to the one who broke it." —Unknown
91. "I don't know why they call it heartbreak. It feels like every other part of my body is broken too." —Terri Guillemets
SAD LOVE QUOTES
92. "I love you, but I hate you. I miss you, but I'm better off without you. I want you out of my life, but I never want to let you go." —Minhal Mehdi
93.  "Sometimes it lasts in love, but sometimes it hurts instead." — Adele, "Someone Like You"
94. "The sorrow we feel when we lose a loved one is the price we pay to have had them in our lives." —Rob Liano
95. "Why'd you have to say goodbye? Look what you've done to me. I can't stop these tears from fallin' from my eyes." — Mary J. Blige, "I'm Goin' Down"
96. "I will never regret you or say I wish I'd never met you. Because once upon a time you were exactly what I needed." —Bob Marley
97. "You didn't break my heart; you freed it." —Steve Maraboli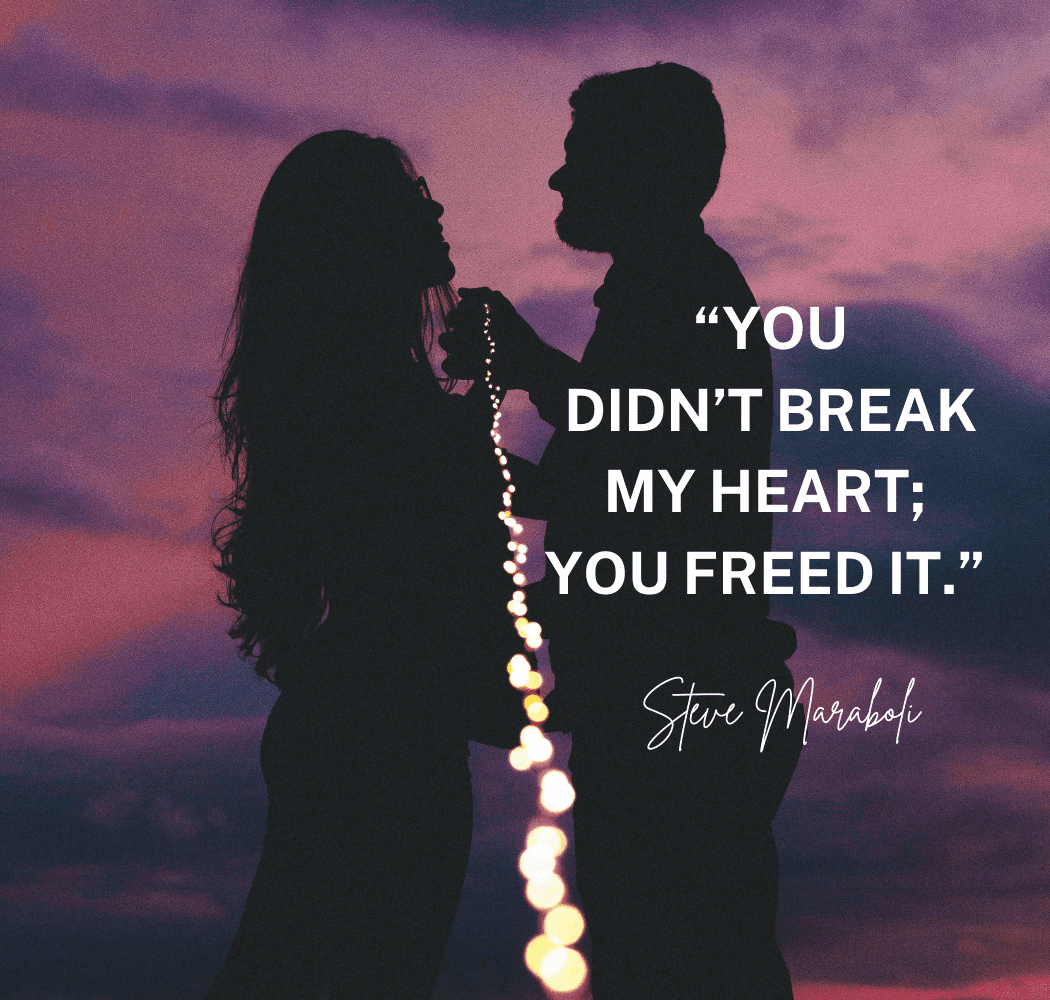 SAD LOVE QUOTES
You may also enjoy our article on: 150 Study Motivation Quotes
98.  "Tell me the truth boy, am I losing you for good? We used to kiss all night, but now there's just no use." — Solange, "Losing You"
99. "When someone you love becomes a memory, the memory becomes a treasure." —Unknown
100. "I didn't lose you. You lost me. You'll search for me inside of everyone you're with and I won't be found." —R.H. Sin
SAD LOVE QUOTES
101. "I gave him my heart, and he took and pinched it to death, and flung it back to me." —Emily Bronte, Wuthering Heights
102.  "Sometimes we need to know what love feels like when its wrong before we can truly appreciate it, when its RIGHT. " —Rashida Rowe
103. "There's never a wrong love. There's only a wrong person and a wrong time." —Unknown
104. "Love is a piano dropped from a fourth story window, and you were in the wrong place at the wrong time." —Ani Difranco
105. "Love can excuse anything except meanness; but meanness kills love, cripples even natural affection; without esteem, true love cannot exist."  —Charlotte Bronte, Shirley
106. "True love doesn't demand you change who you are."―Unknown
107.  "There is nothing more painful in this world than to be in love with something that never can be." ―Laura Chouette
108. "Lies destroy. But, you don't have to stay broken forever."― Marjory Sheba
109. "I fell in love at first sight. I wish I had taken a second look."― Unknown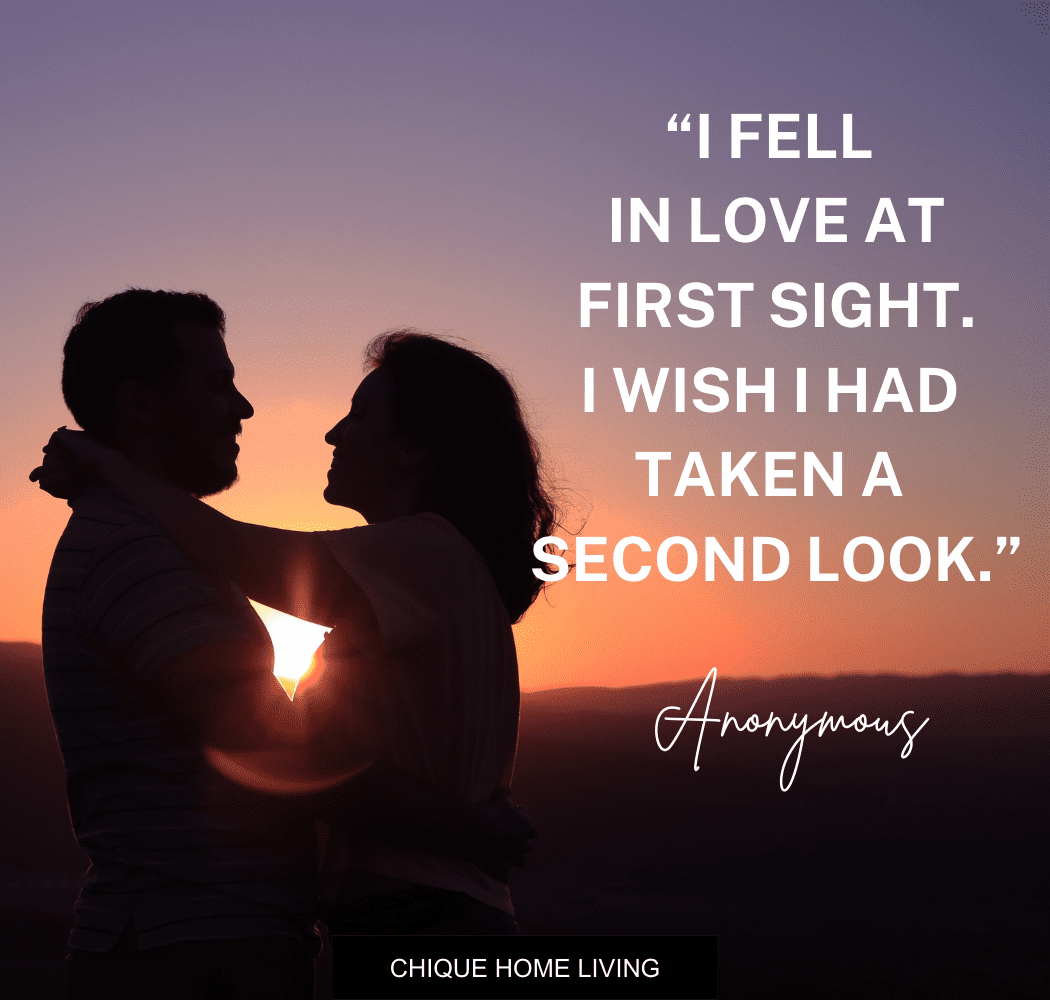 SAD LOVE QUOTES
110. "Love is real—the most real, the most lasting, the sweetest, and yet the bitterest thing we know." —Charlotte Bronte, Shirley
111. "Can you hate someone for what they have done, but still love them for whom they had been?"
― Jodi Picoult, Nineteen Minutes
112. "The one you love and the one who loves you are never, ever the same person."– Chuck Palahniuk, Invisible Monsters
113. "I've lost love. I've tried to reclaim a lost love and didn't know how to do it." — Sam Worthington
114. "Just when I think you're my beginning, I find out you're my end."― Kim Smejkal, Ink in the Blood
115. "I could not unlove him now, merely because I found that he had ceased to notice me." —Charlotte Bronte, Jane Eyre
116. "Sometimes, we give the best of our hearts uncritically–to those who hardly think of us in return."– T.H. White, The Once and Future King
117. "He taught me how to love, but not how to stop." ―Unknown
118. "We ruined each other by being together. We destroyed each other's dreams."― Kate Chisman, Run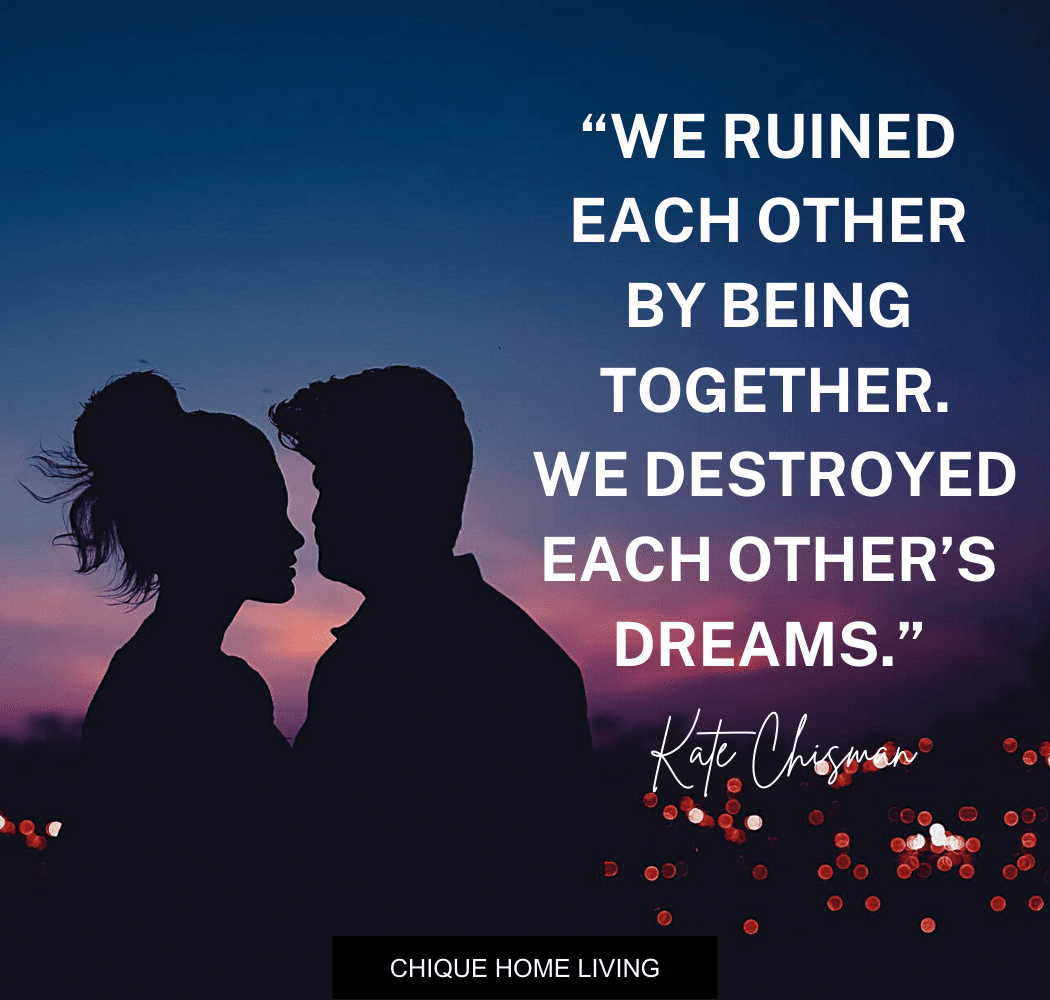 SAD LOVE QUOTES
119. "Our greatest joy and our greatest pain come in our relationships with others." – Stephen R. Covey
120. "Must we be strangers, you and I, because there was a time in which we were almost more than friends?" —Anthony Trollope, Phineas Finn
121. "There are plenty of ways to die, but only love can kill and keep you alive to feel it."― Leo Christopher
122. "She had loved him for such a long time, she thought. How was it that she did now know him at all?"
― Cassandra Clare, Clockwork Prince
123. "Sometimes you don't realize how much you care for someone until they stop caring for you." – Unknown
124. "Indeed–why should I not admit it?–in that moment, my heart was breaking."– Kazuo Ishiguro, The Remains of the Day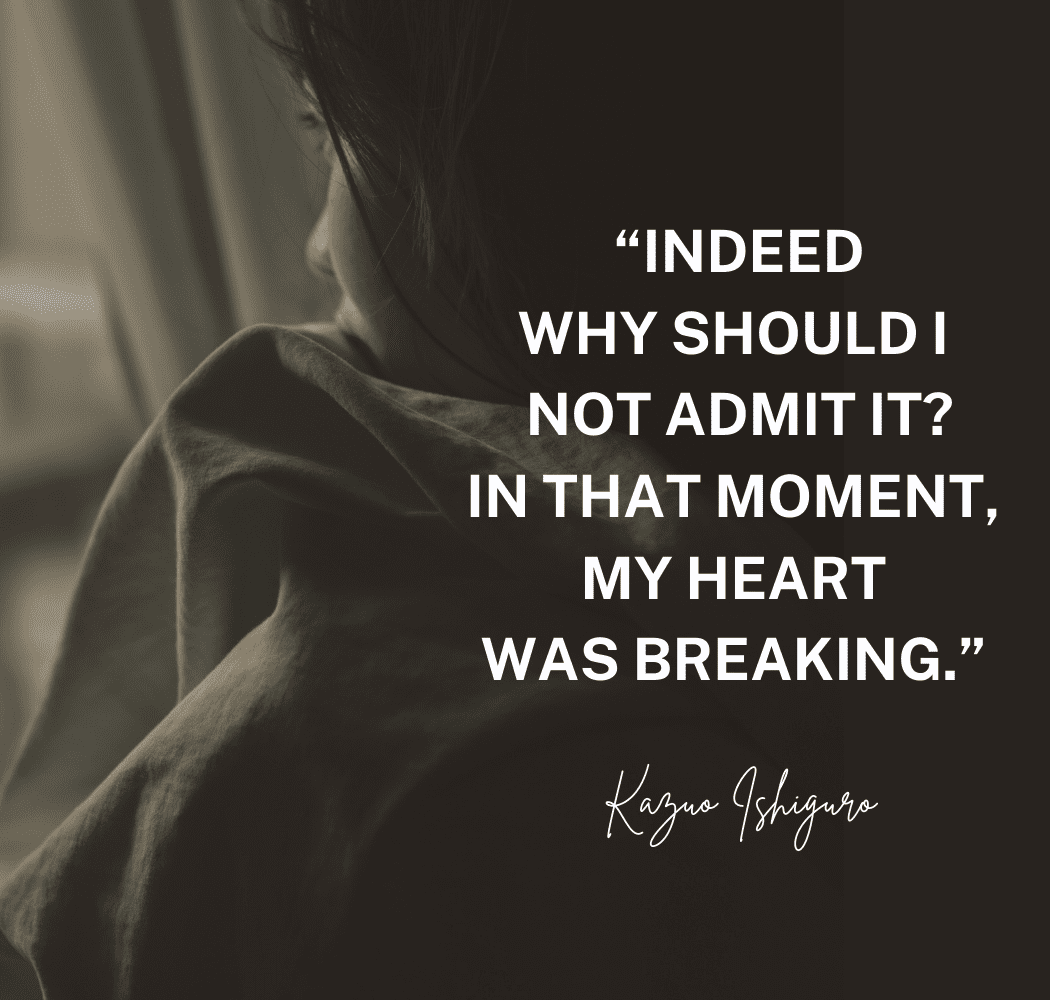 SAD LOVE QUOTES
125. He thought her beautiful, believed her impeccably wise; dreamed of her, wrote poems to her, which, ignoring the subject, she corrected in red ink."  — Virginia Woolf, Mrs. Dalloway
126. "I was too young to know how to love her."– Antoine de Saint-Exupéry, The Little Prince
127. "It is because I think so much of warm and sensitive hearts, that I would spare them from being wounded."
― Charles Dickens, Oliver Twist
128. "Hearts are not had as a gift, But hearts are earned." – William Butler Yeats
129. "All the tears women shed, they leave no mark on the world."– Marion Zimmer Bradley, The Mists of Avalon
130. "Love is poison. A sweet poison, yes, but it will kill you all the same." —George R. R. Martin, A Clash of Kings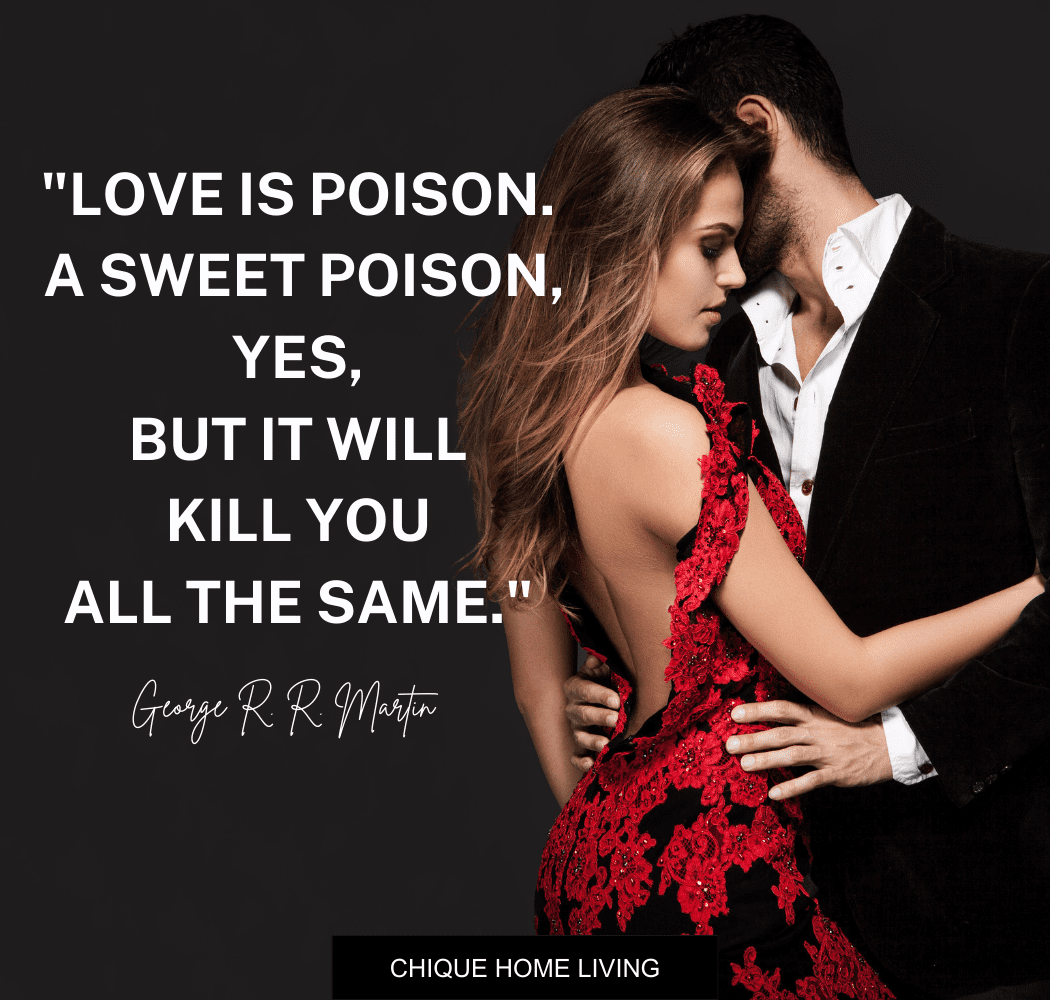 SAD LOVE QUOTES
131. "She took a step and didn't want to take any more, but she did."― Markus Zusak, The Book Thief
132. "The saddest thing is to be a minute to someone when you've made them your eternity."― Sanober Khan
133. "When you leave, weary of me without a word, I shall gently let you go."― Kim Sowol
134. "Out of the millions and millions of people that inhabit this planet, he is one of the tiny few I can never have."
― Tabitha Suzuma, Forbidden
135. "Had I been in love, I could not have been more wretchedly blind! But vanity, not love, has been my folly." — Jane Austen, Pride and Prejudice
136. "You cannot be with someone just because you don't want to hurt him. You have your own happiness to think about."― Melissa de la Cruz, The Van Alen Legacy
137. "There is nothing so mortifying as to fall in love with someone who does not share one's sentiments."– Georgette Heyer, Venetia
138. "Never allow someone to be your priority while allowing yourself to be their option."― Mark Twain
SAD LOVE QUOTES
139. "It is strange how often a heart must be broken before the years can make it wise."― Sara Teasdale, The Collected Poems
140. "I loved her till they was a dryness like ashes inside me." — Max Brand, The Night Horseman
141. "I think you are wrong to want a heart. It makes most people unhappy. If you only knew it, you are in luck not to have a heart." ― L. Frank Baum, The Wonderful Wizard of Oz
142. "Death leaves a heartache no one can heal, love leaves a memory no one can steal. From an Irish headstone" ― Richard Puz, The Carolinian
143. "Love isn't there to make us happy. I believe it exists to show us how much we can endure." — Hermann Hesse
144.  "Did I really want to stay on this road longer, knowing it was only going to end in devastation?"
― Becca Fitzpatrick, Crescendo
145. "When one is in love, one always begins by deceiving one's self, and one always ends by deceiving others. That is what the world calls a romance." — Oscar Wilde, The Picture of Dorian Gray
146. "No! You can't get this close to me and then push me away."— Courtney Allison Moulton, Angelfire
147. "Was it hard?" I ask. Letting go?" Not as hard as holding on to something that wasn't real."― Lisa Schroeder
SAD LOVE QUOTES
148. "We may love the wrong person and cry for the wrong reason, but one thing is for sure, mistakes help us to find the right person." — Unknown
149. "I took a chance, I took a shot and you may think I'm bullet-proof, but I'm not. You took a swing, I took it hard. And down here from the ground I see who you are"― Taylor Swift
150. "Yes! you are the ruin–the ruin–the ruin–of me. I have no resources in myself, I have no confidence in myself, I have no government of myself when you are near me or in my thoughts. And you are always in my thoughts now. I have never been quit of you since I first saw you. Oh, that was a wretched day for me! That was a wretched, miserable day!" — Charles Dickens, Our Mutual Friend
151. Stab the body and it heals, but injure the heart and the wound lasts a lifetime."― Mineko Iwasaki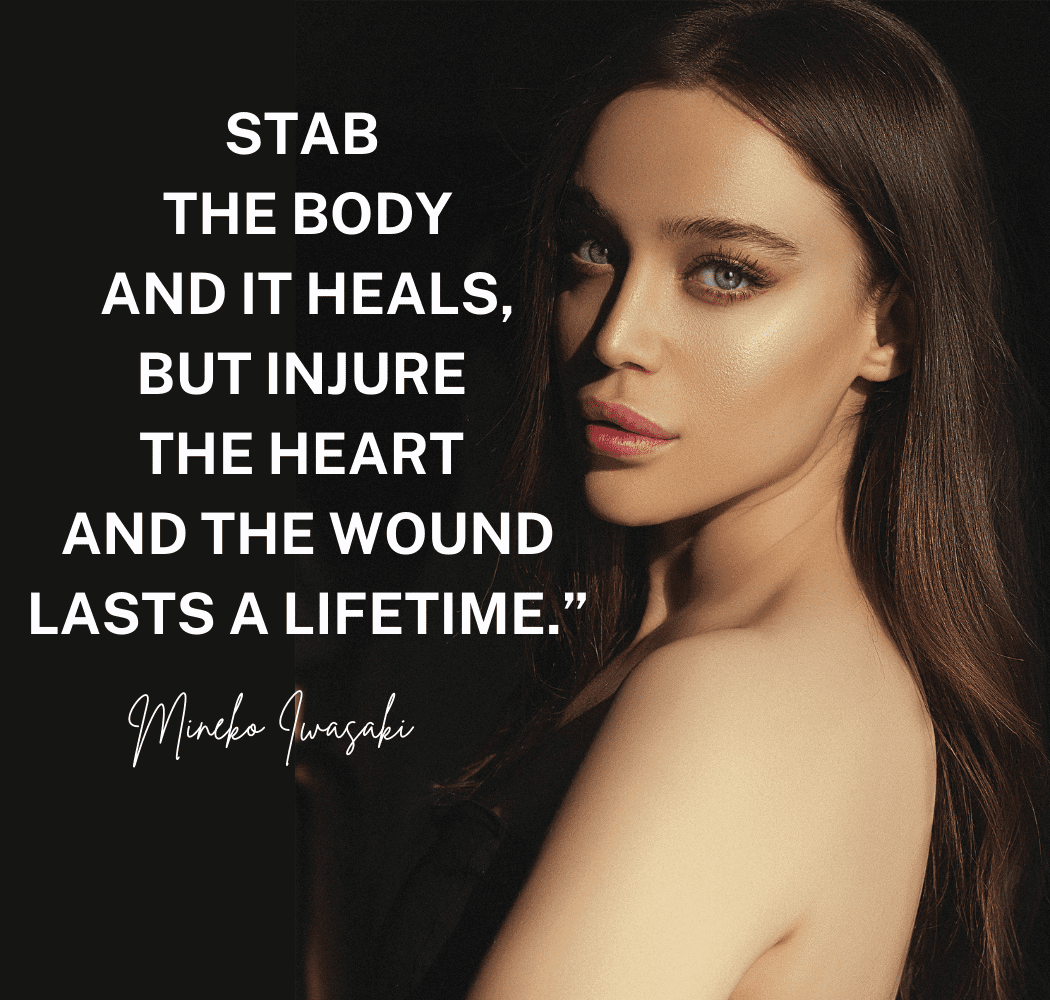 SAD LOVE QUOTES
152. "Love, it never dies. It never goes away, it never fades, so long as you hang on to it. Love can make you immortal"― Gayle Forman, If I Stay
153. "I won't ever leave you, even though you're always leaving me."– Audrey Niffenegger, The Time Traveller's Wife
154. "Sometimes, life has a cruel sense of humor, giving you the thing you always wanted at the worst time possible."— Lisa Kleypas, Sugar Daddy
155. 'Tis strange what a man may do, and a woman yet think him an angel." —William Makepeace Thackeray, The History of Henry Esmond
156. "One of my biggest mistakes in life is thinking people will show me the same love I've shown them." –Heath Ledger
157. Ever has it been that love knows not its own depth until the hour of separation."― Kahlil Gibran
158. "I hate it the way the heart takes too long to figure out what the mind already knows."― R.H. Sin, Whiskey, Words & a Shovel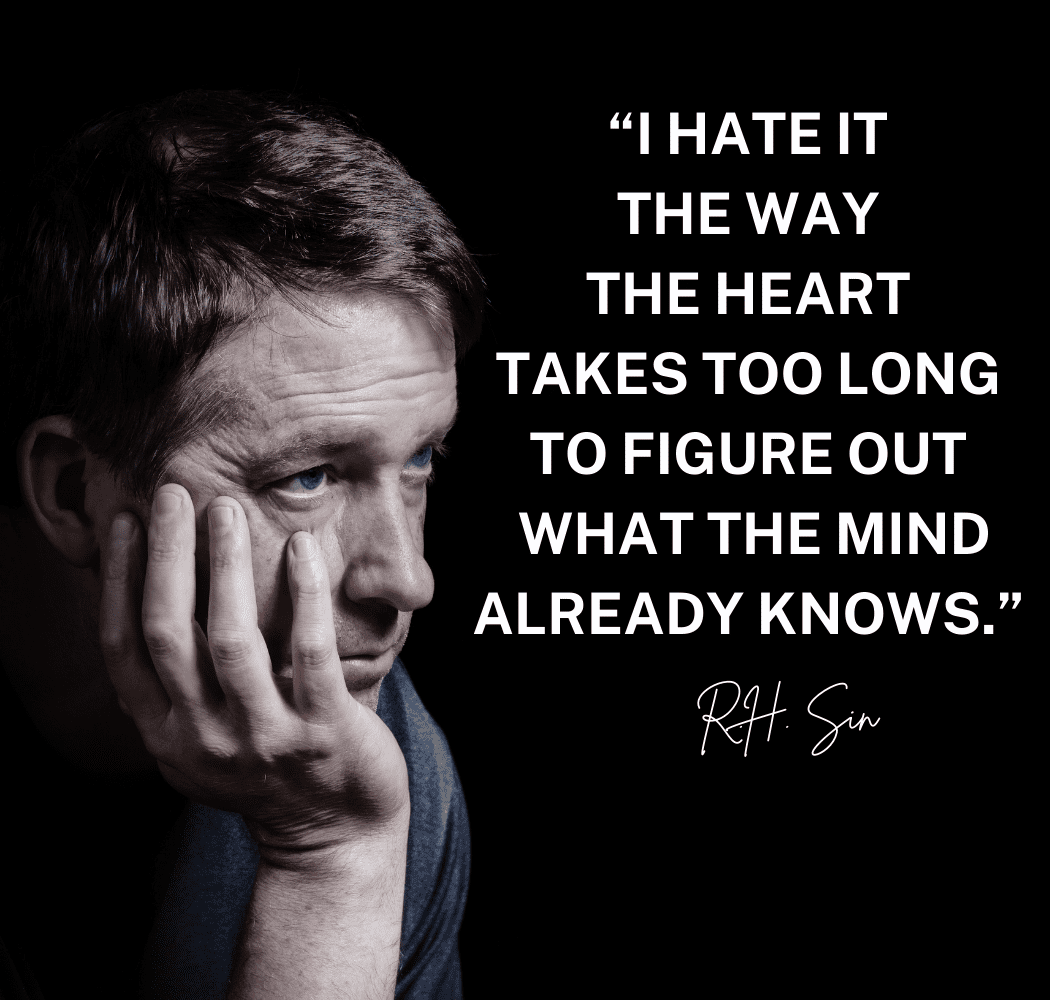 SAD LOVE QUOTES
159. "Once you had put the pieces back together, even though you may look intact, you were never quite the same as you'd been before the fall."— Jodi Picoult, Second Glance
160. "No, you are not worthy of the love which I have devoted to you. I knew all along that the prize I had set my life on was not worth the winning; that I was a fool, with fond fancies, too, bartering away my all of truth and ardour against your little feeble remnant of love. I will bargain no more: I withdraw." —William Makepeace Thackeray, Vanity Fair
161.  "That's how hearts get broken, you know. When you believe in promises."― Kathleen Glasgow, Girl in Pieces
162. The worst mistake you can make is walking away from the person who actually stood there and waited for you." -Drake
163.  He does something to me, that boy. Every time. It's his only detriment. He steps on my heart. He makes me cry."― Markus Zusak, The Book Thief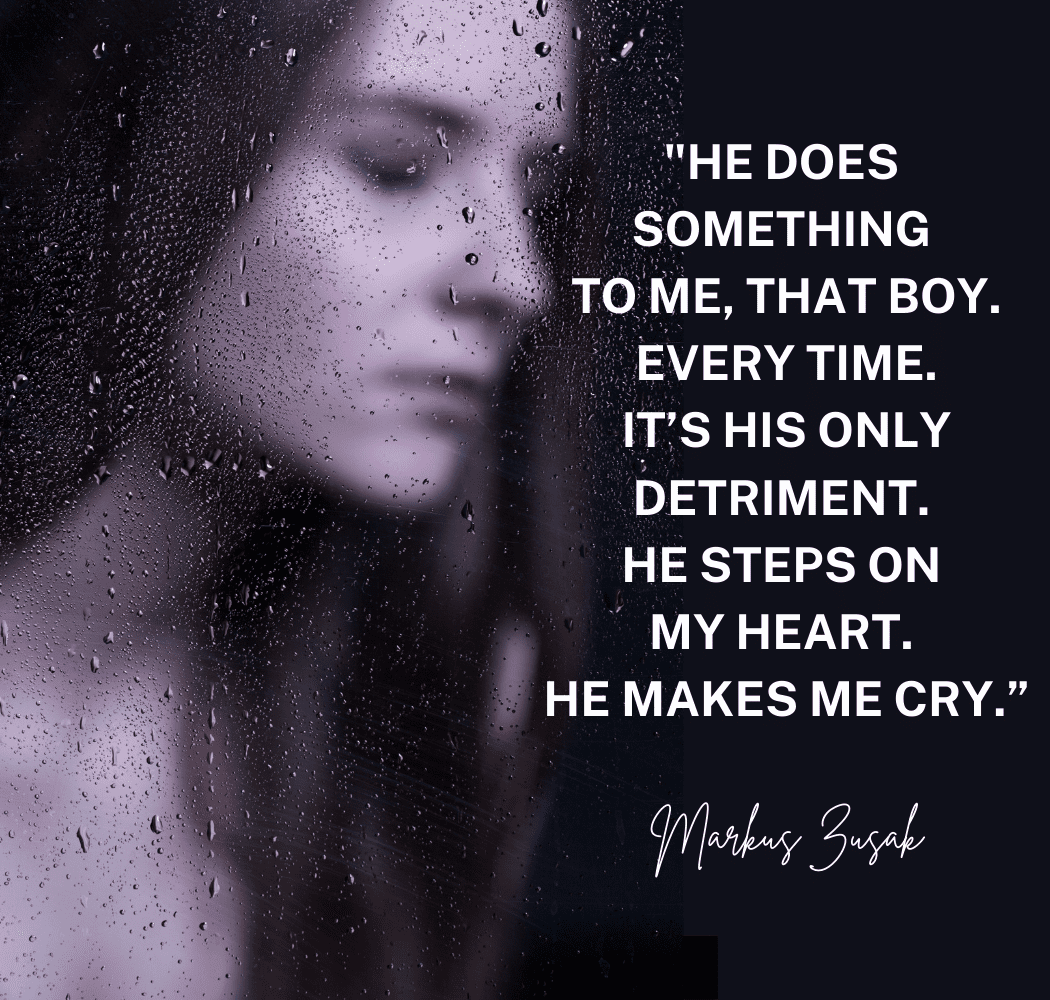 SAD LOVE QUOTES
164.  "You fall in love with the wrong person simply because the wrong people may say the right things." —Unknown
165. "There is no happiness in love, except at the end of an English novel." —Anthony Trollope, Barchester Towers