Considering the fact that many Americans have a pool on their property, there's one outdoor feature that most people never fully complete – the patio. Millions of people build patios but don't furnish them, letting them sit unused and somewhat depressing.
Don't join this patio furniture avoidance club. Instead, take some time to think about the types of patio furniture that will fit your patio, your style, and your space.
Take this quick guide to get started!
Synthetic Resin Wicker
This type of furniture is lightweight and durable. Making it easy to move around the patio space. It is also stylish and can come in a variety of colors, shapes, and sizes, giving you lots of options.
Resin wicker is resistant to winds and weather, and it is easy to clean and maintain. Synthetic resin wicker is not only strong but also looks like real wicker and holds up great to the outdoor elements. This material is also ideal for outdoor furniture covering pieces.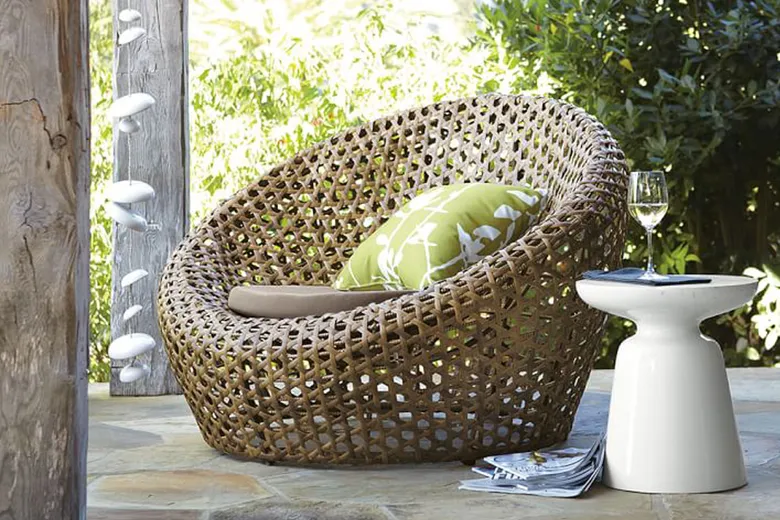 Composite
Composite patio furniture is ideal for those looking for durable and long-lasting furniture, as this material is resistant to rotting and corrosion. It is incredibly sturdy and perfect for outdoor use.
It is very easy to maintain and clean, so you'll really be able to enjoy it for years to come. The material is also lightweight, making it easy to move around when required.
Composite patio furniture comes in a variety of colors, designs, and styles. You'll be able to find an option that matches the aesthetic of your outdoor space.
Teak
Teak is naturally resistant to insects, and it is also resistant to water and sun damage. It makes it a great choice for all-year-round use. Teak is also a wood that has a beautiful natural grain, giving off a unique rustic, refined look. It is also very durable, making it a great investment over long periods of time.
In addition to these great features, teak patio furniture can be an affordable option. Depending on the amount of furniture and the type of teak being purchased, prices can range from affordable to affordable luxury.
When breaking down the materials of your patio furniture, teak can provide great long-term value.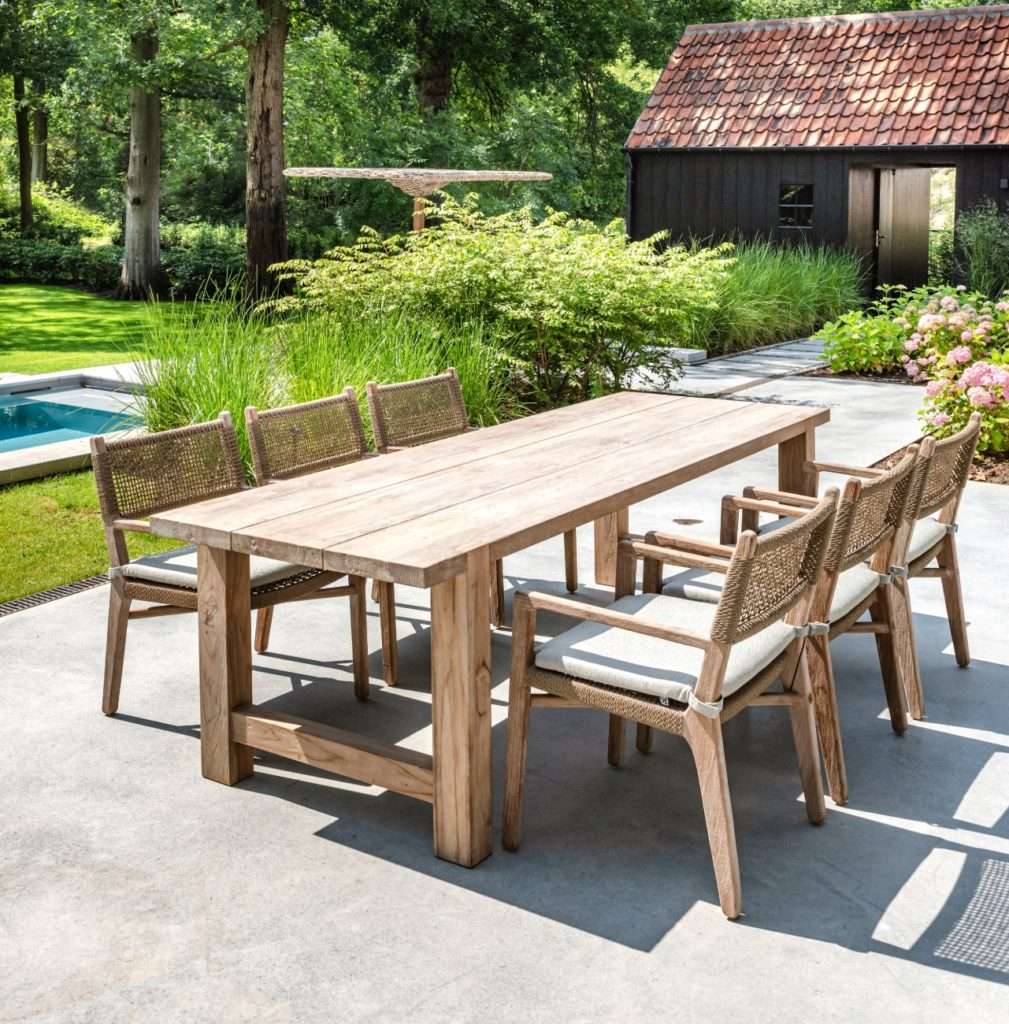 Cast Aluminum
For those who have a patio area, investing in cast aluminum furniture can allow you to create a comfortable and stylish space that you can enjoy for many years. This type of furniture is extremely durable and able to withstand the elements, while still providing an attractive look.
Cast aluminum furniture is easy to maintain and comes in a variety of attractive styles, making it a great choice for any space. This type of furniture is lightweight, so it's easy to rearrange if needed.
Wrought Iron
Wrought iron is a great option for patios, porches, and outdoor terraces because of its timeless design and durable construction.
This type of furniture usually has a sleek black finish that can be dressed up with colorful cushions and pillows. Wrought iron is often quite lightweight, so it is easy to move around for the perfect setting. If you have a large area to work with, there are many shapes and sizes available for dining sets, chairs, and more.
Wrought iron requires minimal maintenance to keep it looking new for years. The elegant style and durability of wrought iron furniture make it an ideal choice for an outdoor space.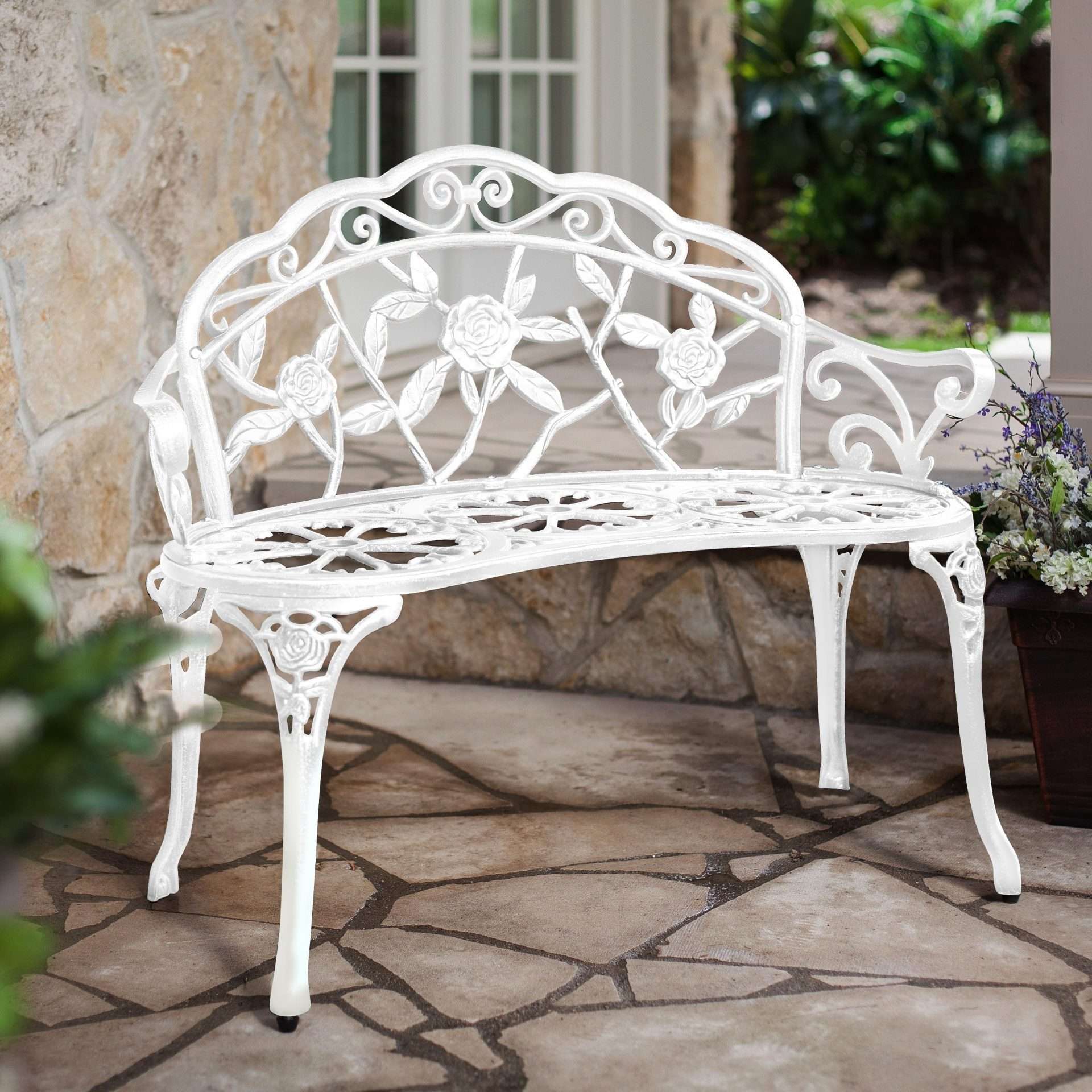 Steel
Steel patio furniture is the perfect addition to any outdoor living area, making your backyard stylish and inviting. Steel is known for its durability and strength, making it a great choice that will last for years to come.
It also provides a modern style with clean lines, giving a sleek and contemporary look that suits many different decor styles. Steel patio furniture is also relatively low maintenance, as it is easy to power wash and repaint when needed.
You can also choose from a variety of colors to find the perfect piece to blend with your space. By selecting the right types of steel patio furniture, you will be able to have a beautiful outdoor living area for years to come.
Best Fabric For Outdoor Furniture
The type of fabric you choose is important. The fabric must handle long-term wear and tear and adequately withstand the elements.
Outdoor furniture fabric can range from all-weather wicker, aluminum, steel, recycled plastic, and teak. Each furniture piece will offer something different depending on the style and look. You should also consider cushions for additional comfort and design elements. Furniture should complement the style of your space to create a cohesive look.
There are plenty of DIY outdoor furniture options, so choose the one that best fits your lifestyle and needs!
Factors to Consider for Outdoor Materials
When it comes to choosing the right types of patio furniture for your outdoor space, there are several factors to consider when it comes to outdoor materials.
First, you should look for furniture that is strong enough to withstand the outdoor elements. Pieces should be made of high-quality, rust-proof materials such as wicker, metal, and durable fabrics.
Additionally, keep your climate in mind when searching for pieces because certain materials like vinyl and plastic can become brittle or discolored in colder conditions.
Sunlight is another important consideration, as some materials, especially fabric, can fade over time. Lastly, check for pieces that are comfortable and designed to provide proper ergonomic support. With the right materials, your patio furniture can withstand the test of time and provide a pleasant outdoor relaxation experience.
Different Types of Patio Furniture to Suit Your Needs
Choosing different types of patio furniture is essential to making the most of your outdoor living space.
Consider factors such as size, material, and style to ensure you select pieces that fit both your space and your design aesthetic. Shop around to find the perfect pieces to fit your unique space and lifestyle.
Now, let's get shopping!
If you find this article educational, make sure to browse our blog for more interesting reads.