The Most Underrated Fashion Capitals in the World
There are many cities with great styles, other than those leading the world's fashion scenes, such as London, Paris, New York, and Milan. These cities currently hold the title of the most popular fashion capitals, which is hard for most cities to break in.
Following the immense economic growth of many cities all over the world, there have been great talents and fashion trends that have been discovered in other cities, which has made them worthy of being the perfect fashion destinations.
For all you fashion-loving travelers, we've put together, the most underrated fashion capitals in the world to explore. These cities will make your travel experience feel like a runway walk.
ANTWERP, BELGIUM
Antwerp has given residence to many talented designers that are underrated and unappreciated by most. One of those names includes Raf Simons of Martin Margiela, who has been highly influential in the fashion industry.
This Belgian city has been overshadowed by the spotlight of some overrated European capitals such as Paris or Milan. Yet, the talented group of fashion designers called 'Antwerp six' shown clearly on the map, together with outclass places of MoMu fashion museum and Dries Van Noten's flagship store, which is one of the very few fashion landmarks of the city.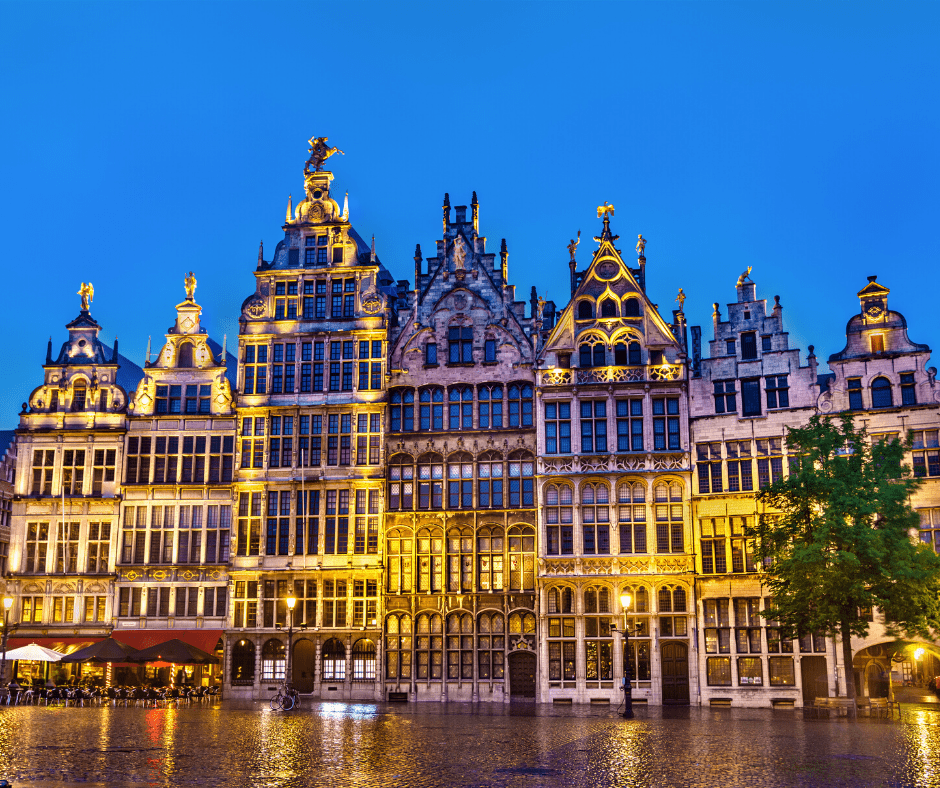 SHANGHAI, CHINA
As proven by the Annual World Fashion Survey, Shanghai has outpaced Tokyo, Hong Kong, and Singapore, making its way into one of the most prominent capitals of Asia.
Shanghai has been considered as China's major commercial hub, with its countless districts Bund, Xintiandi, and Huaihai Road, which has established major international shopping centers and retail shops of high-end fashion designers across the world.
One of the largest stores of Lane Crawford is also situated in Shanghai. While the highly acknowledged concept store 10 Corso Como is making a mark for itself in the city as well.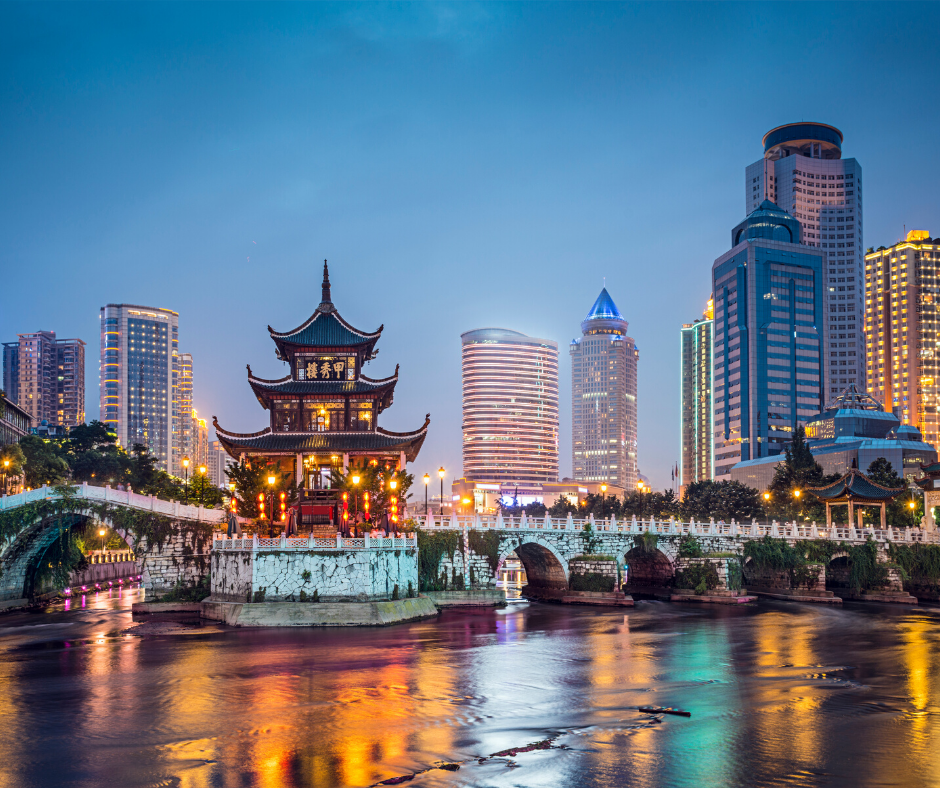 MARRAKECH, MOROCCO
One of the world's most renowned fashion designers is Yves Saint Laurent. Laurent is originally from Morocco, a city that has been highly underrated, but emerging as a top fashion capital of the world.
With the current opening of Yves Saint Laurent museum alongside Le Gardin Majorelle for public view, Marrakech has quickly become an attractive and trendy destination for fashion travelers in the world today.
Fans of the cherished and famous designer 'Saint Laurent' are always looking forward to exploring the city as a great fashion inspiration and a creative sanctuary.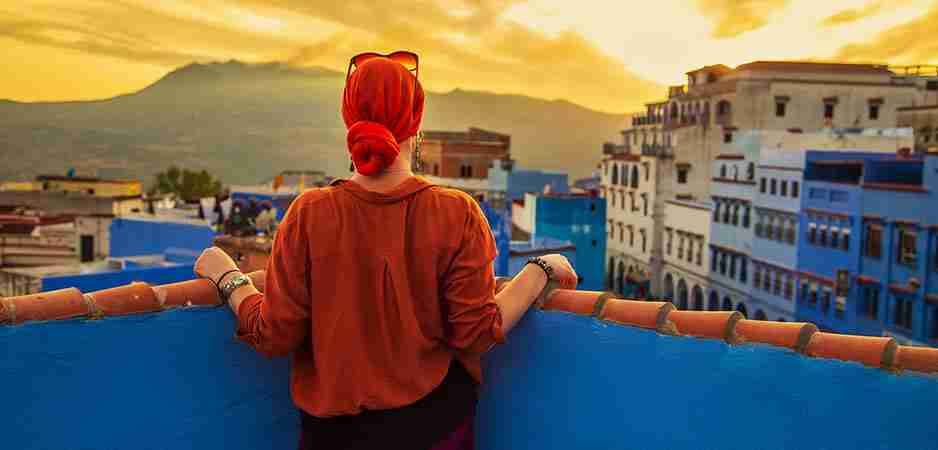 BERLIN, GERMANY  
The historic Berlin wall reflects a great fashion scene with the remains of graffiti on the crushed wall which displays a defiant style. The fashionistas of Berlin have their own way of portraying their fashion style through their punk and aesthetic fashion trends.
Talented and skilled people have also been given an opportunity to display their art for public viewing in the upcoming Mercedes Benz fashion week.
The city has beautiful and unique locations and tourist attractions,  including Baroque castles, classical style architecture, as well as trendy places and hip clubs, which makes it the perfect city for enthusiastic visitors to have fashionable photoshoots.
JAKARTA, INDONESIA
Jakarta is a massive city that has witnessed immense growth in the fashion industry in the past few years. The recently discovered fashion talents in the city have grabbed everyone's attention and appreciation from all over the world.
Take a look at the iconic Jennifer Lawrence's fire dress in Hunger games which marveled everyone- the fashion designer behind it is nobody but the renowned Indonesian designer Tex Saverio.
In addition, the works of an Indonesian Designer Rinaldy Yunardi were also worn by Victoria's Secret angels in Avantgarde costume design in Victoria's secret annual show.
But that's not all, one of the most famous Indonesian designers known as 'Harry Halim' also designed Cardi B's outfit in her latest album. With this increasing number of talented people in the city, it has become a great destination for fashion enthusiasts.
Taken together, these fashion capitals in the world are definitely worth a visit. The four major fashion pillars of the world are now being overthrown by these emerging cities with their recent developments in the fashion industry. The fashion industry is a major industry in any country that makes or breaks an economy. It plays a great role in the development of these cities.
Whether it's the rebellious fashion of berlin, the minimalist Antwerp fashion, or the creative Shanghai fashion, these upcoming fashion destinations are a must-visit for all the travelers out there.
Get yourself ready in the best way possible with visually appealing clothes to have great photoshoots in these amazing cities. If you're planning to visit any of these cities, then, you should grab some trendy apparel to make ensure that you look your best. And don't forget to take some insta-worthy photos. Also, if you are buying stylish clothing online, make sure it is from a trusted and authentic website.