5 Reasons to Invest in a Shaker Style Cabinet
Kitchen remodeling is a major investment, so it is important to do your homework before making a decision. Cabinets are important elements in adding a visual aesthetic to your kitchen. The word 'shaker' might have been unfamiliar to you before researching kitchen and bathroom designs, storage systems, or renovations. So, what is a shaker style? The shaker style cabinet is American framed cabinets that have some common characteristics.
This style was introduced far back in the 1700s, by a religious English group known for their high-quality craftsmanship. They moved to American and started a business in New York, producing fine handcrafted furniture to earn a living. Their business became very successful in selling a distinctive type of furniture. Hence, the shaker style was named after them. Although this style is clean and simple, it can make a bold statement in any kitchen. They look classic and stylish and can add timeless sophistication to your kitchen.
The shaker style has been a well-known trend for contemporary kitchen and bathroom remodels. These versatile kitchen cabinet styles are visually distinctive from other types of cabinets. Their layout will usually incorporate flat paneled doors along with plain squares and rail frames. The shaker cabinetry might be the perfect choice to give your kitchen dimension and interest. Here, we've put together 7 reasons why you should invest in a shaker-style cabinet for your kitchen.
Low Maintenance
Since the shaker cabinetry is minimal, it is less demanding and does not require constant maintenance or cleaning. The extra design features that can be found in other cabinets make it more prone to grease stain, clouds of dust, and random debris that spreads throughout the cabinetry, making it daunting to clean. When it comes to the shaker door, a simple wipe-down is sufficient to get stains off and keep it polished.
Timeless Look
Let's face it, traditional designs commonly have styles that can stand the test of time. Regardless of the modern design trends have being introduced often, most people still prefer classic design, such as the shaker cabinets. Although they appear simple, shake doors can add visual interest and character through their basic but straightforward appearance. Because of its minimalistic look, it not a design that goes in and out of style.
They are great for both traditional or modern kitchen styles. And that is what makes it timeless! so, you can be sure to have it in your kitchen for the next ten years if you want to.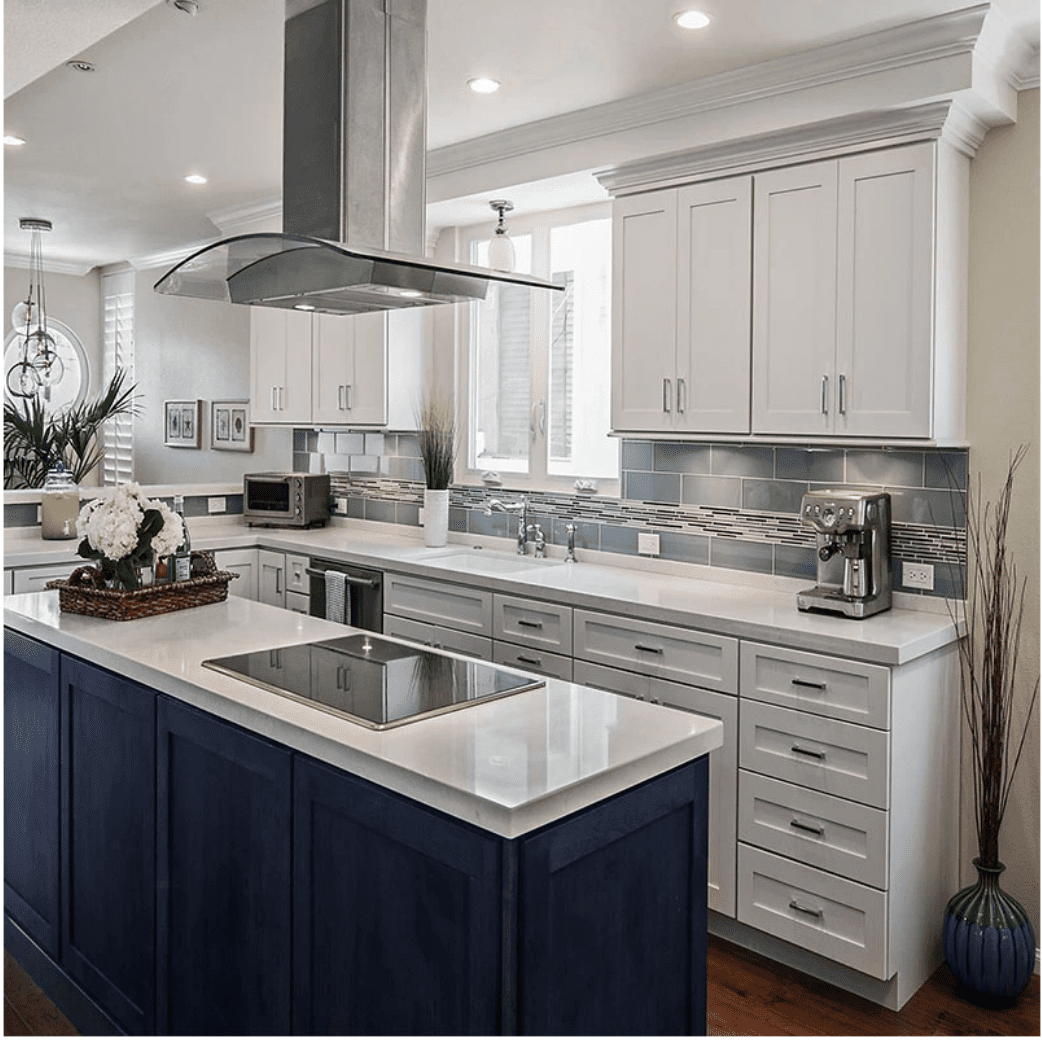 Color Options
The sharer doors are customizable to a wide range of color options with color schemes ranging from striking graphite to glistening ivory, among others. You can use a variety of paint or colored laminate to complement your kitchen's overall theme. Off the chance that you are looking for a very traditional design such as incorporating quality woods for your cupboard, one interesting fact is that shakers do not ruin or dominate the overall look of your cabinet.
Budget-Friendly
The shaker cabinet style is also popular for being budget-friendly since it is relatively easy to manufacture and install. In addition, since they are timeless, you don't necessarily have to replace them for a long time, which means you save money in the long run.
Availability
The shaker-style cabinet is very easy to get in the market or online stores. There are a variety of colors and finishes that will complement the style of your home. Solid wood shakers are available in a range of finishes. The component of the shaker-style cabinet makes it the best fit to be constructed with strong quality materials for increased durability.