Bench Tops: How to Choose the Right One for Your Kitchen
Did you know the average cost of extensive kitchen renovations is $40,000? Remodeling your kitchen is one of the best ways to add value to your home.
While some people may completely renovate their kitchen, others prefer to update it. Updating your kitchen means choosing updated elements, such as a new faucet or counters.
However, one of the most critical aspects of the kitchen is the type of bench tops you choose.
Are you interested in learning more about choosing a countertop for your kitchen? If so, continue reading for tips on picking the right one.
Types of Bench Tops
The type of bench top you choose will be determined by your budget and the look you hope to achieve in your kitchen. Here are the most popular types of bench tops to help you make the best decision for your space.
Laminate:
Laminate bench tops are trendy as they are highly affordable and come in various colors and patterns. Laminate is an excellent option if you want a budget-friendly kitchen makeover.
Solid Surface:
Solid surface bench tops are made from artificial materials such as Corian or Caesarstone. They are highly durable and easy to clean. However, they come with a heftier price tag.
Natural Stone:
Natural stone bench tops, such as granite or marble, are classic choices for any kitchen. They are heat and scratch-resistant. However, they require regular maintenance and can be pretty costly.
Timber:
Timber bench tops are a beautiful, warm addition to any kitchen. They are available in various finishes and can be easily customized to suit your space.
Materials
Wood is the most popular choice for kitchen benchtops, as it coordinates well with other cabinetry and furniture in the room. However, it requires more maintenance than other materials and can be susceptible to staining and water damage.
Stainless steel is a popular choice for modern and industrial-style kitchens. It is durable and easy to keep clean but can show fingerprints and water spots.
Engineered stone benchtops are made from a mixture of quartz and resin and are a popular choice for their durability and resistance to stains and scratches. However, they can be more expensive than other materials.
Thickness
The thickness of your benchtop is crucial when choosing a new benchtop for your kitchen. The thicker the benchtop, the more durable it will be. However, thicker benchtops can be more expensive and require more maintenance than polished concrete.
If you are looking for a durable benchtop that is also easy to maintain, choose a thickness of between 2 and 3 inches. To have some sealed granite in your kitchen, you may take a look at Stone Benchtops Direct.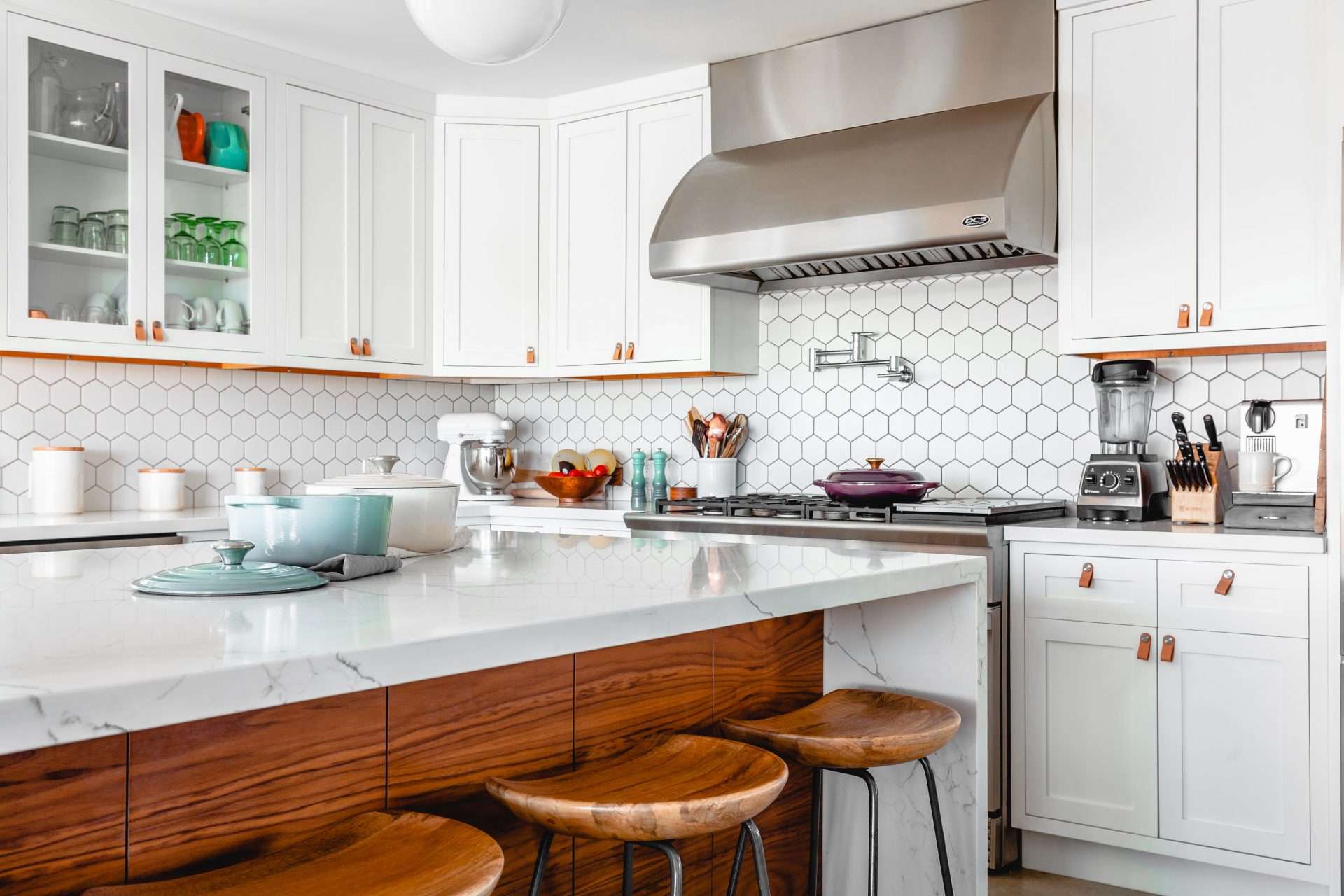 Size
The size of your bench top is essential when choosing the right one for your kitchen. If you have a small kitchen, you may want to opt for a smaller size so that it doesn't take up too much space. Conversely, if you have a large kitchen, you may want to opt for a larger size to have plenty of prep space.
Choose the Best Bench Tops
If you're looking for some bench tops for your kitchen, there are a few things to keep in mind. With these factors in mind, you can choose the perfect bench top for your kitchen.
Keep visiting this site for more helpful tips and advice.