Children Love Their Bedroom Lighting, and Here's Why
When choosing a kid's bedroom lighting, the same decision-making technique is used by parents across the country – it must be safe and soothing. Lighting in the home general serves two purposes- for functionality and aesthetic purposes. You can use lighting fixtures to add maximum interest to a kid's room in the most creative way. Not only do they lend vibrancy to a room, but they can make more impact on the overall theme. But what if your child's bedroom lighting could do more? If you're interested in finding out, fun, stylish, functional, and safe lighting for your kid's bedroom, then you're in the right place! Here, we've put together some of the reasons why children love their bedroom lighting.
Pop of colors
Lighting can play a major role in creating an eclectic and stylized kid's bedroom. Colored bulbs and lighting fixtures can really encourage your child's creative side. What better reason to choose them for your child's bedroom so playtime is contained in the comfort of their own room where you can let their imagination run wild without ruining other areas of your home.
Photo
Credit: Instagram/ Jenwoodhouse
Playtime hours
Speaking of playtime… did you know there are great ways to save energy on lighting in your children's room so they can have fun in a well-lit room? Using mirrors on the opposite wall to the bedroom window, you can extend the reach that the natural light has when it comes in through your window. This saves you money on expensive bulbs so your child can get the most out of those precious playtime hours and you can save money at the end of each month.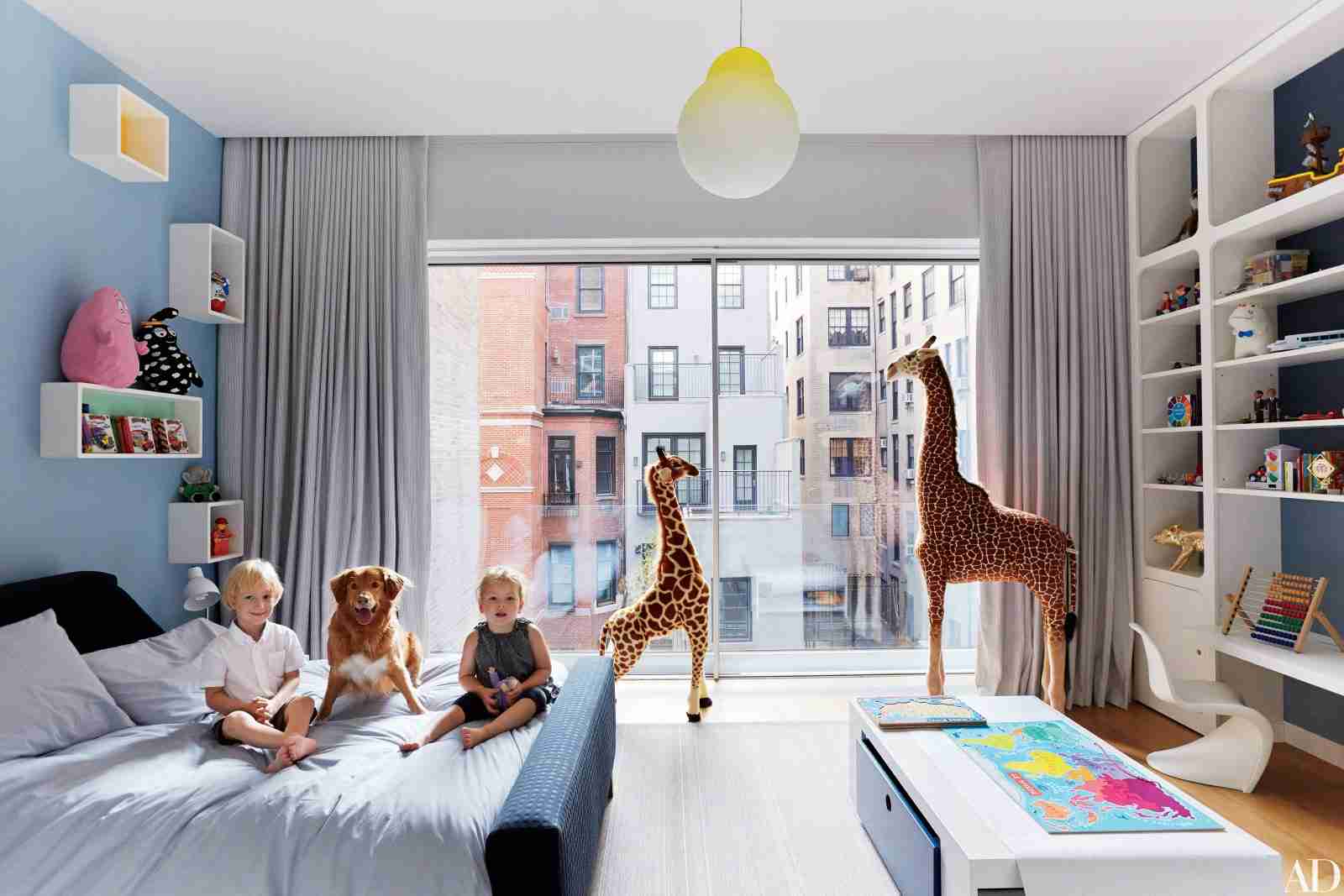 Photo Credit: Oberto Gili / Courtesy Architectural Digest
Night-time comforts
Modern lighting is much more dynamic than it used to be. Every year parents are finding new ways to encourage a good lifestyle and routine for their child using lighting. Dimmable light switches are especially are crucial if you need a way to help your child into an easy sleep. Lowering the lighting towards early evening and then a little bit more each hour will help your child drift into sleep which leaves them well-rested and ready for the new day.
Photo Credit: Dwell
Safety is paramount
Naturally, your child's safety is as the forefront of every decision you make. Thinking from the same viewpoint when choosing lighting fixtures for their room is a great step in the right direction to making a safe choice. The immediate concern is the style of the lighting you're opting for. Steer clear of anything with a breakable material or jagged edges. Synthetic materials such as plastic are a much better option to be on the safe side.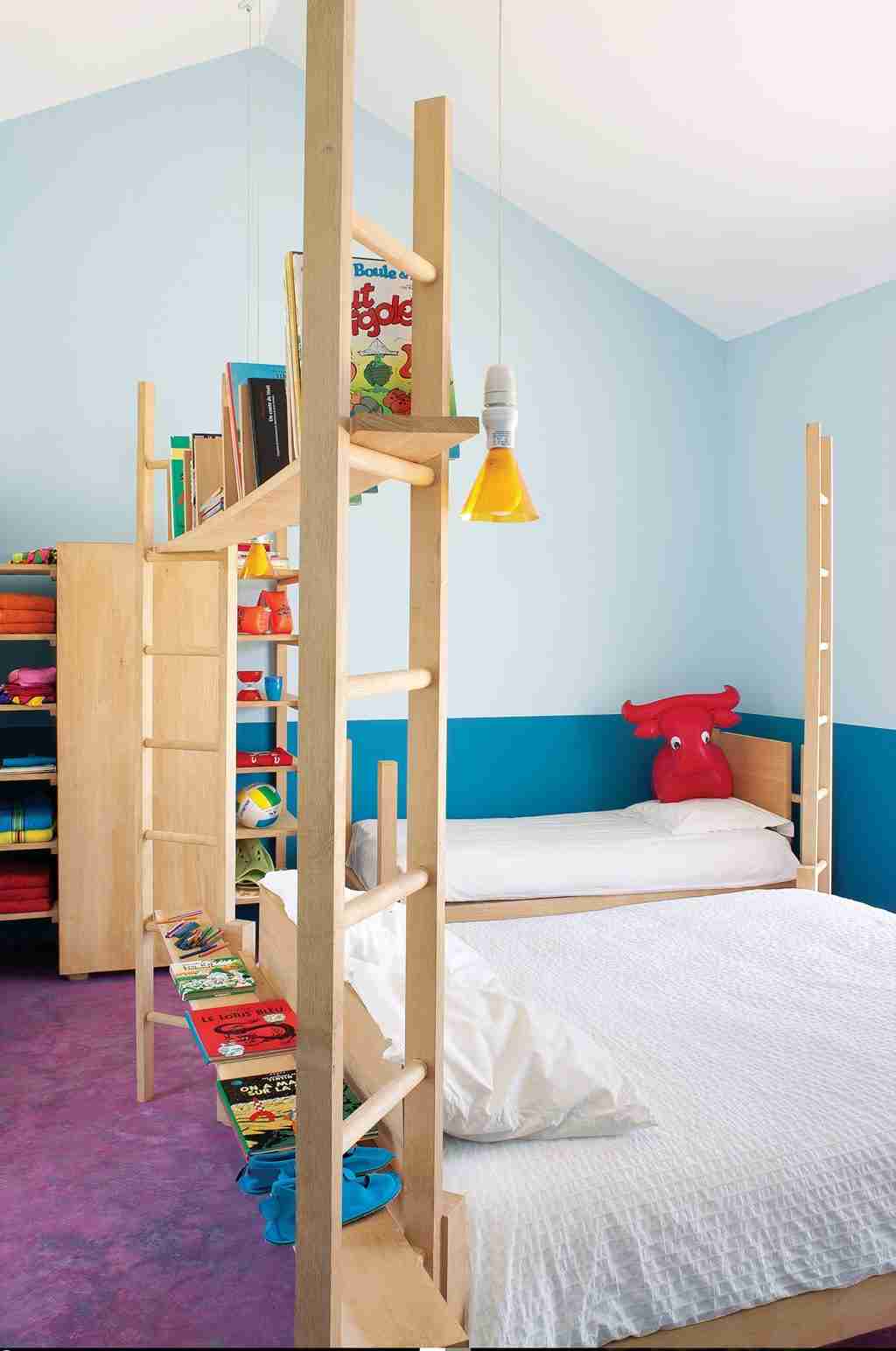 Photo Credit: Jonas Ingerstedt / Dwell
Investing in a lighting fixture that helps your child may also help you in a variety of ways. Smart lighting, for example, is a simple way to control their lighting and that of all your home in fact, but from a distance which will keep them from being disturbed as your creep in to turn off their lamp when they're finally drifted off.
Colored bulbs not only bring fun into your children's room but can help soothe them and work especially well with dimmers for total control and help to your routine. So, pair your child's favorite color with dimmer or smart lighting controlled from your phone for hassle-free bedtimes and inspirational playtimes.
These are some of the reasons why children love their bedroom lighting, leave a comment below and let us know what you think. If you enjoyed this article, you might also like 5 Steps to Creating a Stylish and Functional Kid's Bedroom here.
Read More