25 POP Colour Design Painting Ideas
Painting your POP ceiling is a masterful way to inject colour and aesthetic beauty into your space. Check out these POP colour design painting ideas that will instantly transform and liven up any room.
POP stands for 'Plasters of Paris'. It is a hard and durable dehydrated form of Gypsum used to construct false ceilings, walls, and even partitions in a room. This plaster is smooth and moldable and can add an effortlessly modern feel to a space.
There are so many design ideas for POP ceilings to explore but very few colour ideas. Replacing your stark white POP ceiling or structure with a fresh paint colour is an easy way to give your room a new facelift.
A painted ceiling adds a fun and character element to a space. According to experts, the best paint to use for POP structures is flat latex paint as they do not fade away quickly.
In this article, we have curated 25 POP colour design painting ideas for creating a harmonious modern space.

1. Yellow POP Design
Yellow is commonly used as an accent colour in interior design because it is a cheerful and mood-boosting hue. It instantly adds warmth and brightens a room. If you're considering a yellow accent wall for your space, then it makes aesthetic sense to paint a portion of a POP yellow the same colour. Shades like buttercup, macaroon, Tuscan sun, and elegant mustards can add a relaxed, livable feel to your home.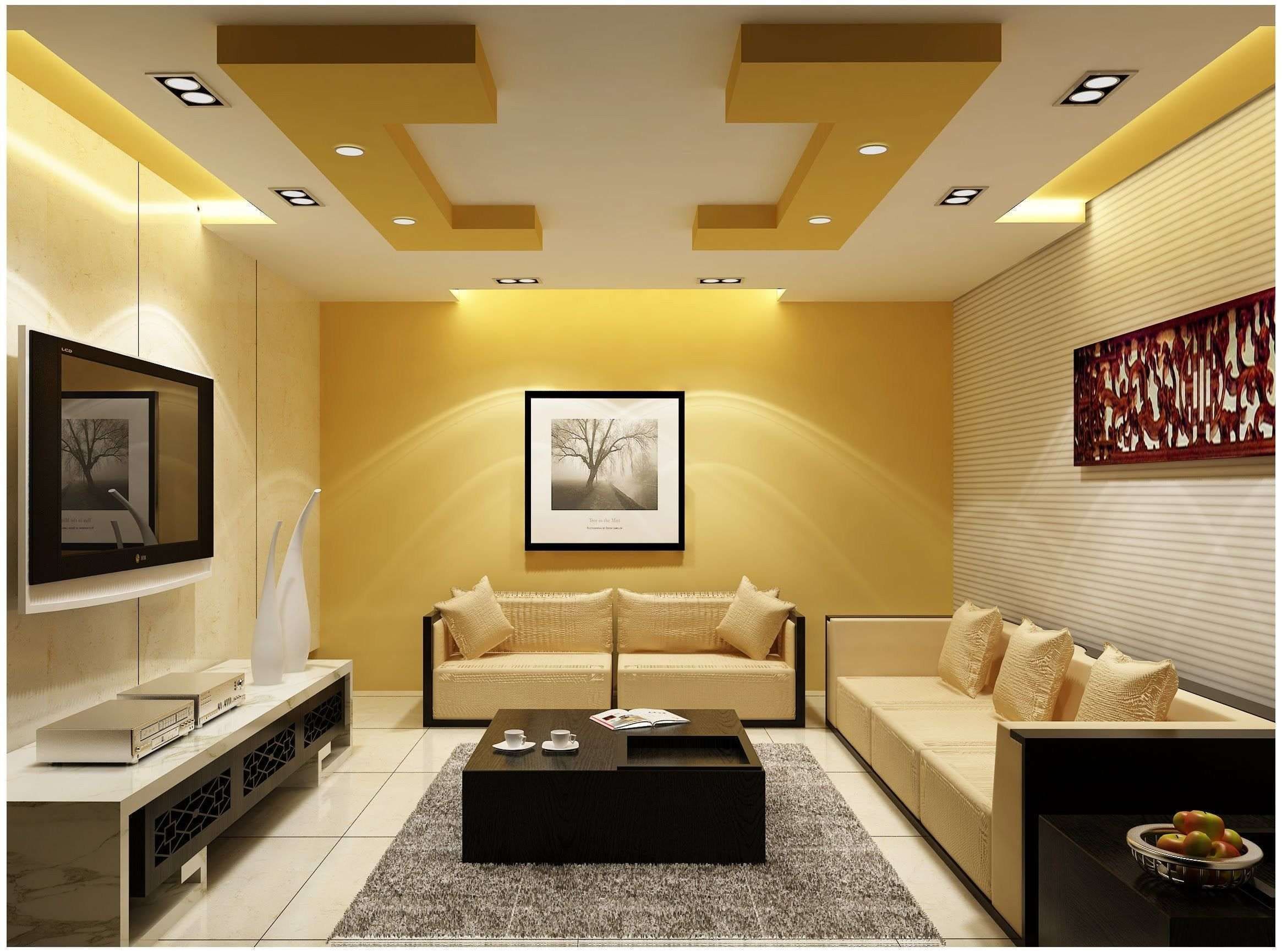 2. Light Green POP Design
It's no surprise that green is one of the most popular colours for interior spaces. Since it's nature's most associated colour, it adds a refined sense of style, tranquility, and a soothing ambiance to a room. Green is also one of the easiest colours on the spectrum to work with. Light green shades make a space feel fresh and bright while darker shades add moodiness and sophistication to a room.

3. Cerulean Blue

POP Design

Cerulean blue is a deep shade of blue that is great for introducing a dramatic flair to space. Whether used as a primary colour on the scheme or as an accent colour, this hue is sure to infuse your space with a strong sense of style and elegance.
4. Peach POP Design
Peach is a delicate yet crowd-pleasing hue. A peach POP colour design painting can add a subtle and unique character to your space. A lick of peach paint on a POP ceiling is a tried and tested way instantly bring life and serenity to an otherwise mundane space. 
5. Red POP Design
Red is a bold and daring hue that is perfect for introducing drama and character to a room. There is a controversy about whether red is ideal for interior spaces. This fiery hue can be too overwhelming for some spaces but for others, it makes the ultimate statement-making colour. Although red tends to be the hardest primary colour to work with. So, use it in moderation for the best outcome.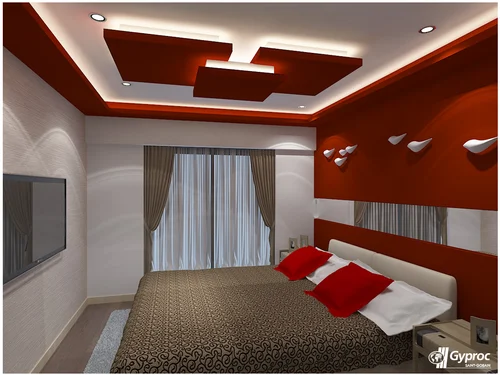 6. Dark Blue and Light Green POP Design
A dark blue and light green pop colour design painting can curate a statement-making design. These pair are neighbours on colour wheel and both are associated with nature, so they make a refreshing combination.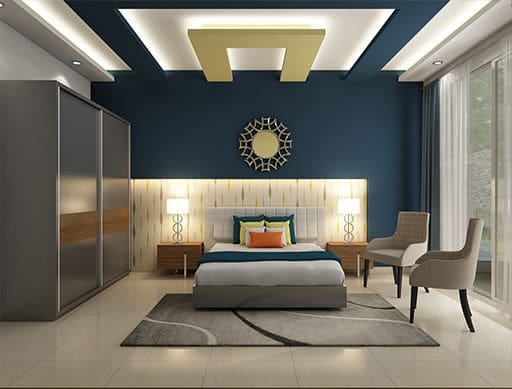 7. Purple POP Design
The colour purple is strongly associated with wealth, royalty, and opulence. Purple is an energetic and statement-making colour to introduce to your colour scheme. It infuses warm and a sophisticated look into a room. The best colours that go well with purple are light green, pale yellow, blush pink, and creamy neutrals.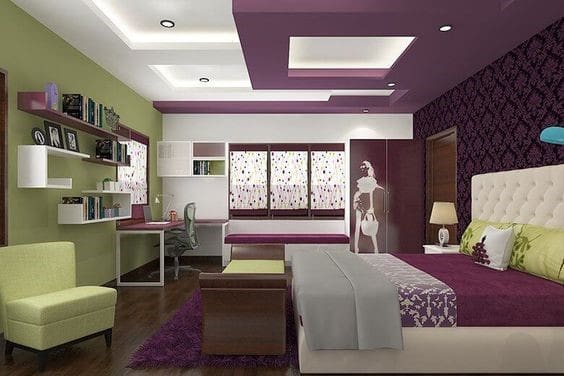 8. Purple and Yellow POP Design
Purple and yellow is an easy pair because they sit opposite each other on the colour wheel. Contrast colours complement each other beautifully. This two-colour combination for bedroom walls can add a major statement to your room's POP.
9. Yellow and Salmon POP Design
The yellow and salmon colour combination introduces a fun and playful element to a room. If you're looking for something unusual yet eye-catchy and bright, then this pair should be on your radar.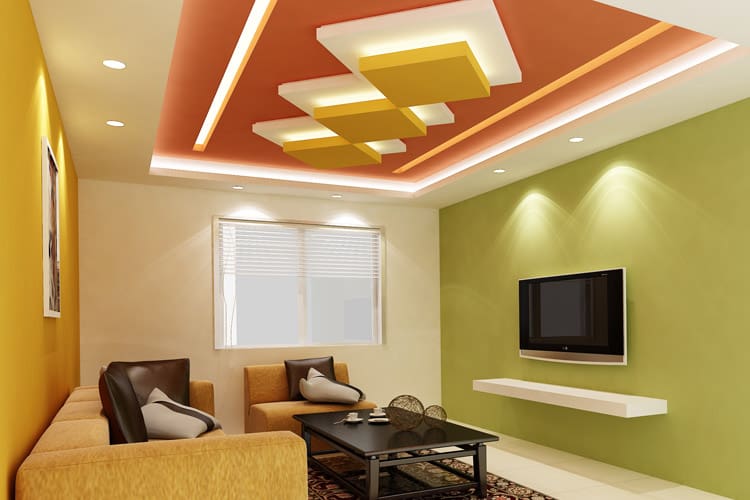 10. Yellow and Blue POP Design
In interior design, blue and yellow go well together like avocado and toast. These pair painted on a POP ceiling can bring a sense of warmth and tranquility to a room. Blue is quite easy to work with and so is yellow. The key to nailing this style is choosing to right tones to suit your aesthetic predilections and preferences
11. Green and Yellow POP Design
In the colour wheel, green and yellow sit closely beside each other so are like are subtlety striking pair. Yellow is reminiscent of the sun while green reminds us of nature. Dark shades of yellow such as mustard, ochre, and honey will complement light greens of green such as fern, basil, and pastel— and vice versa.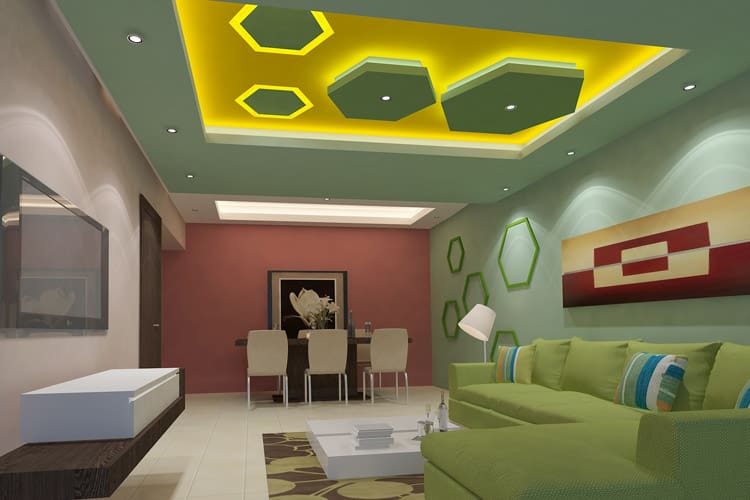 12. Pink POP Design
Pink is a very versatile hue that adds delicacy and freshness to a room. It exudes a feminine energy but when used in paler tones or combined with masculine hues like navy blue, black, charcoal grey, and brown, it can create a refreshing contemporary space.
13. Blush Pink and Pastel Blue POP Design
The blush pink and pastel blue pop colour design painting is probably the most delicate pair that can instantly make your room feel fresh and airy. It is a superb tow colour combination for creating a soothing ambiance in a room.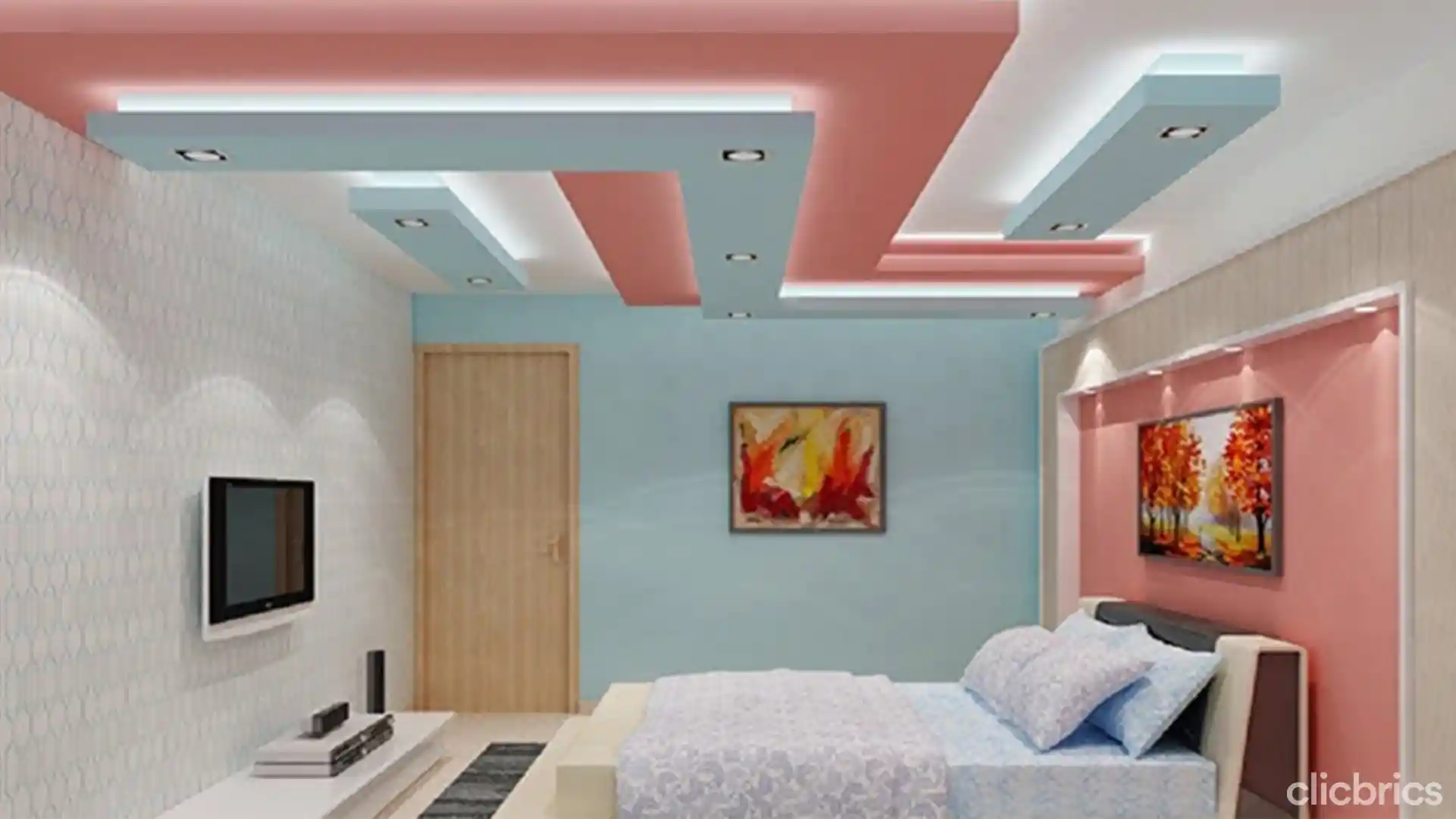 14. Orange and Green POP Design
Orange and green are an eye-catchy combination. If you're a little colour shy or want a more subtle approach, use a paler tone or green or orange paired against a darker tone of the other. There are an array of POP colour design painting ideas, but the key is choosing the right shades that work brilliantly for your space.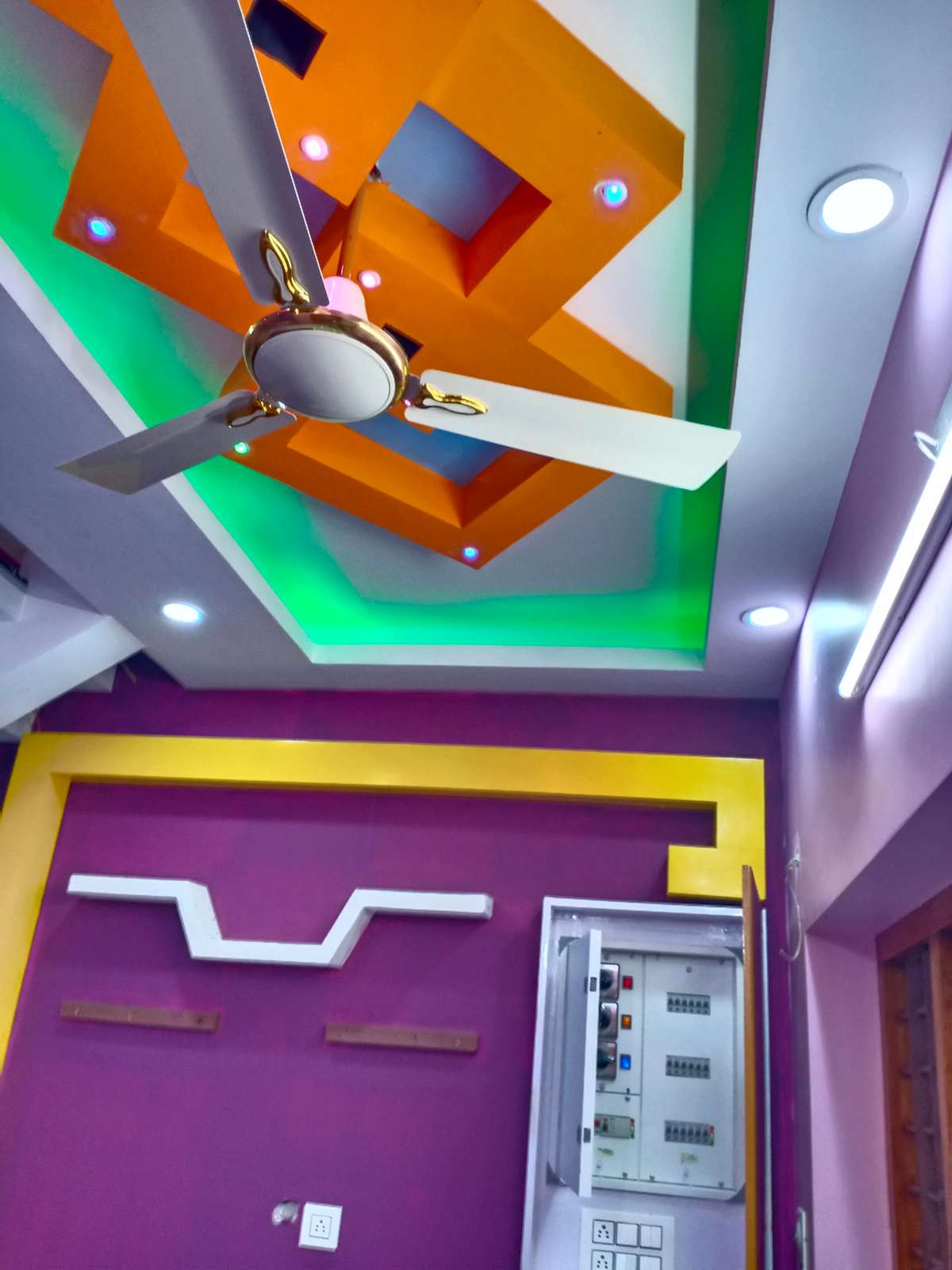 15. Light Grey POP Design
Light grey is one of the most popular neutrals used in interior design for a good reason. It is ideal for a clean, modern, and minimalistic design. If you already have grey as your colour scheme, consider painting a portion of your POP grey as well to create a visually appealing and cohesive look.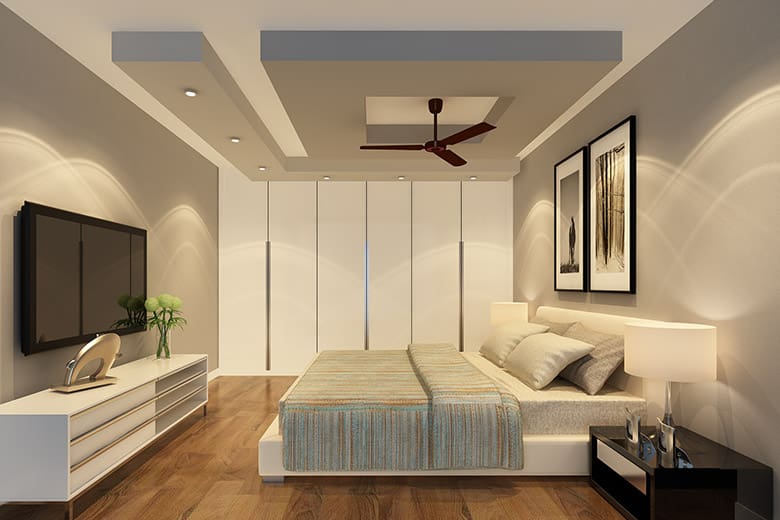 16. Yellow and Dark Grey POP Design
Injecting some yellow on a POP ceiling makes a space pop like never before. It draws the eyes up and creates a focal point for the room. Dark grey is an ideal pair for toning down the yellow.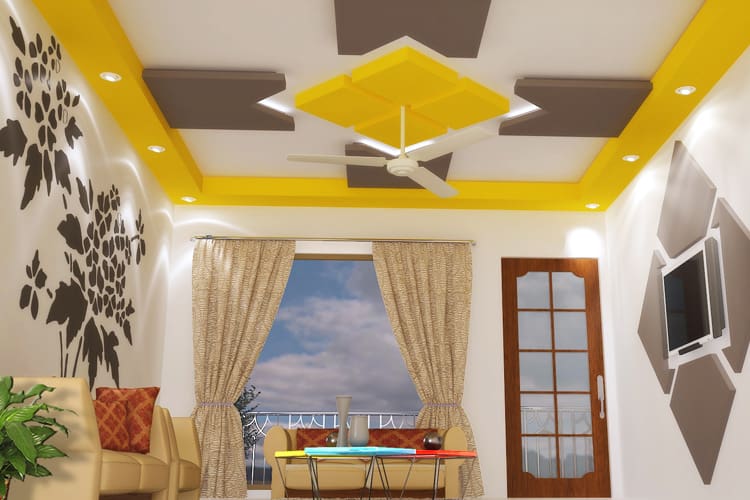 17. Dark Cyan Blue POP Design
A dark cyan-blue POP colour design painting will work well in just about any room in the home. For an instant touch of drama, sophistication, and timeless elegance, look no further than dark cyan blue.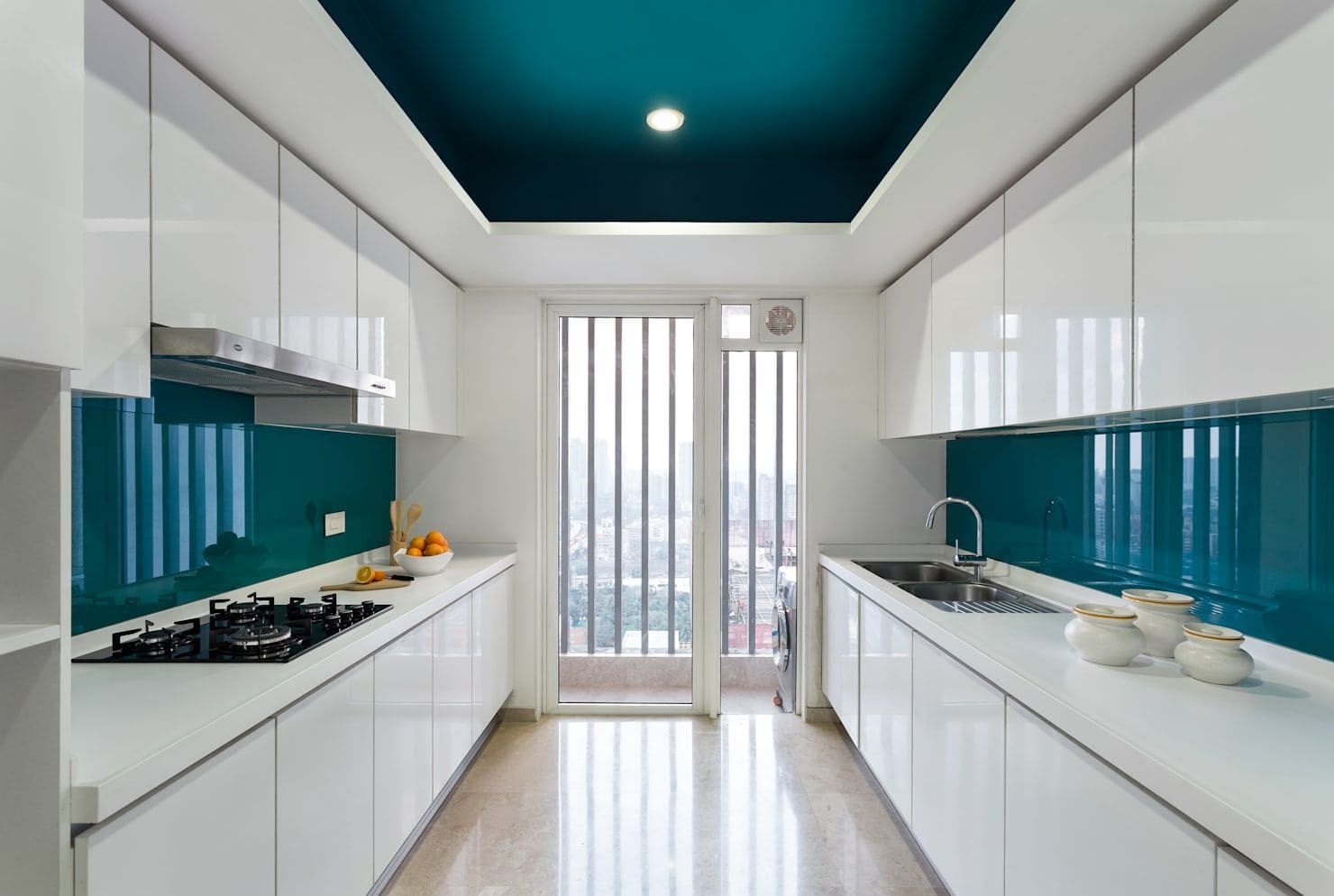 18. Red and Blue POP Design
A red and blue two colour combination infuses a high dose of drama and character to a room. This combination may be too overwhelming for spaces like the bedroom, but they can create an interesting and unique design. So, if you're design-savvy and they appeal to you, go for it!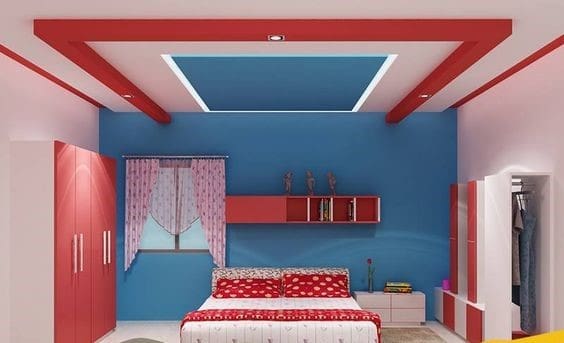 19. Light Blue POP Design
Light blue is a calming and refreshing hue that is incredibly easy to work with. It radiates subtle elegance and sophistication. Looking for a POP colour design painting that will make your room fresh rather than kitschy? If so, then light blue may be ideal for you.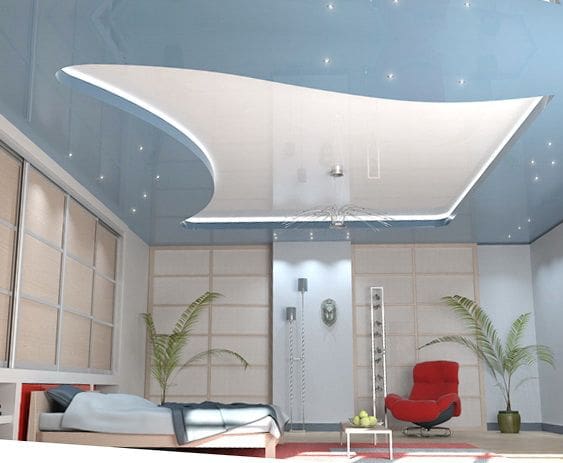 20. Burgundy POP Design
Burgundy is an enticing and warm hue that is derived from a mixture of red and brown. It is used to add draw attention to an area in a room. Often associated with power and wealth, burgundy is considered to be a timeless, sophisticated, and alluring colour.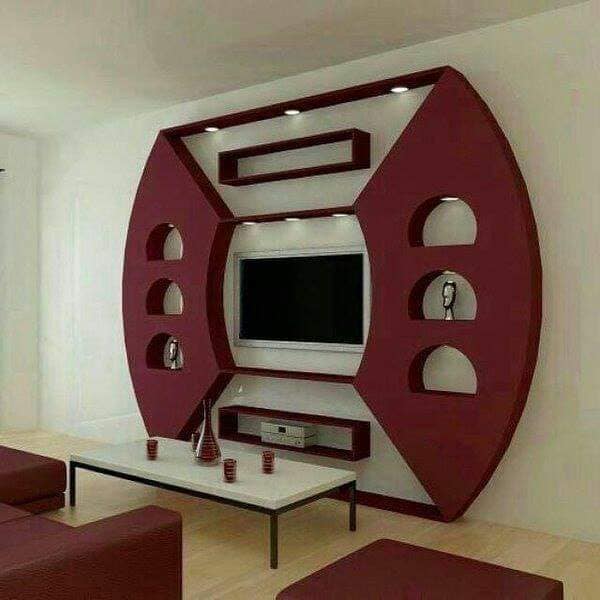 21. Navy Blue and Beige Grey POP Design
The navy blue and beige combination is a match made in interior design heaven. Simply put, it is a perfect duo of laid-back elegance. If you want your POP to stand out in a sophisticated and less-intrusive way, then the navy blue and beige combination is the way to go.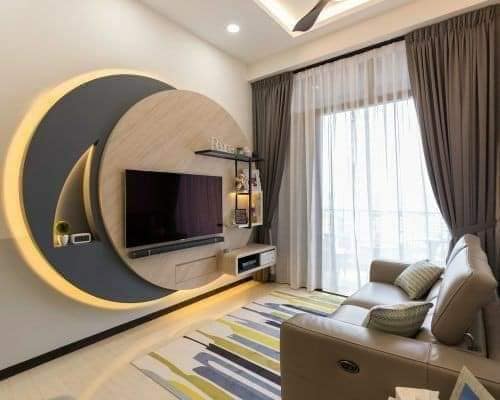 22. Orange POP Design
Painting your POP orange is an excellent way to add some aesthetic flair and breathe life into your home. If orange sounds too intimidating, consider using pale or brown shades of orange.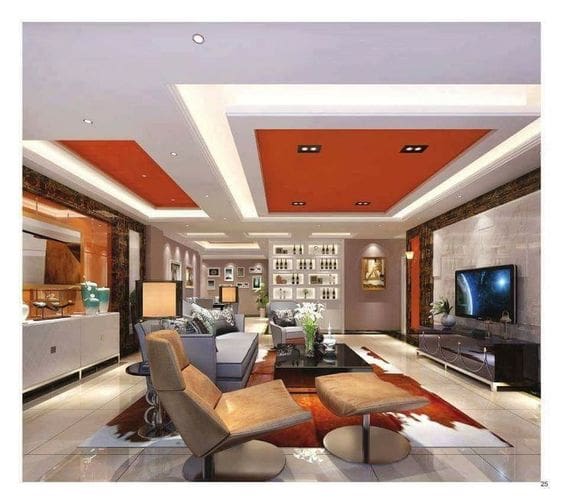 23. Magenta POP Design
Magenta is a sophisticated blend of purple and pink. This timeless hue can instantly take a space from basic to luxurious. Remember, there is no perfect no POP colour design painting. The colour or shade you oft for should complement the colour scheme of the room for a cohesive look. 
24. Yellow and Light Grey POP Design
Grey has proved itself to be an enduring neutral and yellow a striking hue. Yellow and light grey POP colour design painting is an effortlessly visually appealing combination. This duo can make a real style statement and infuse warmth and a refined sense of style into the space. 
25. Turquoise POP Design
Turquoise POP colour design painting is great for making a statement and drawing attention to the POP. This sea-like hue can help to bring brighten up and bring tranquility to a space.