Your Interior Design Style, According to Your Zodiac Sign
Signs of the Zodiac (also known as star signs) are very popular all over the globe for many years. Previously, people found their star signs in their local or national newspapers or they sought them out in the latest glossy magazines from their local newsagents. Today, with the advent of the Internet, access to these is on many websites, apps, and forums and people can subscribe to push notifications to their phone if needed when any new star signs are updated.
There are a lot of such resources, such as Cafe Astrology, Astro.com, Zodiac Story, etc. For instance, if you want to check out your natal chart, angel numbers, and star sign characteristics, you can go to Zodiac Story, where you will find deep and thoroughly studied information. Different Zodiac signs have different characteristics and personality traits, which makes it more interesting when it comes to choices. For example, Aquariuses are known for their creativity, while Leos are great leaders. How the Zodiac signs can define your preferences in life overall?
Do you think your star sign relates to your interior design style? Let's find out!
While there are many people who are cynical about signs of the Zodiac as they feel it is impossible for something like this to predict another person's future, others use them for a sense of fun and frivolity.
Another possibility is to use your star sign as a means to help you to choose your interior or home theme. This could assist you in the selection of a color scheme, furniture type, or overall theme for your home. Home interior choice and variety is so vast that any helping hand is welcome to guide you. 
The guys at EZ Living Interiors have put together this infographic below that outlines everything you need to know about your interiors and your related star sign. Check out how your star sign relates to your interiors below in the full infographic.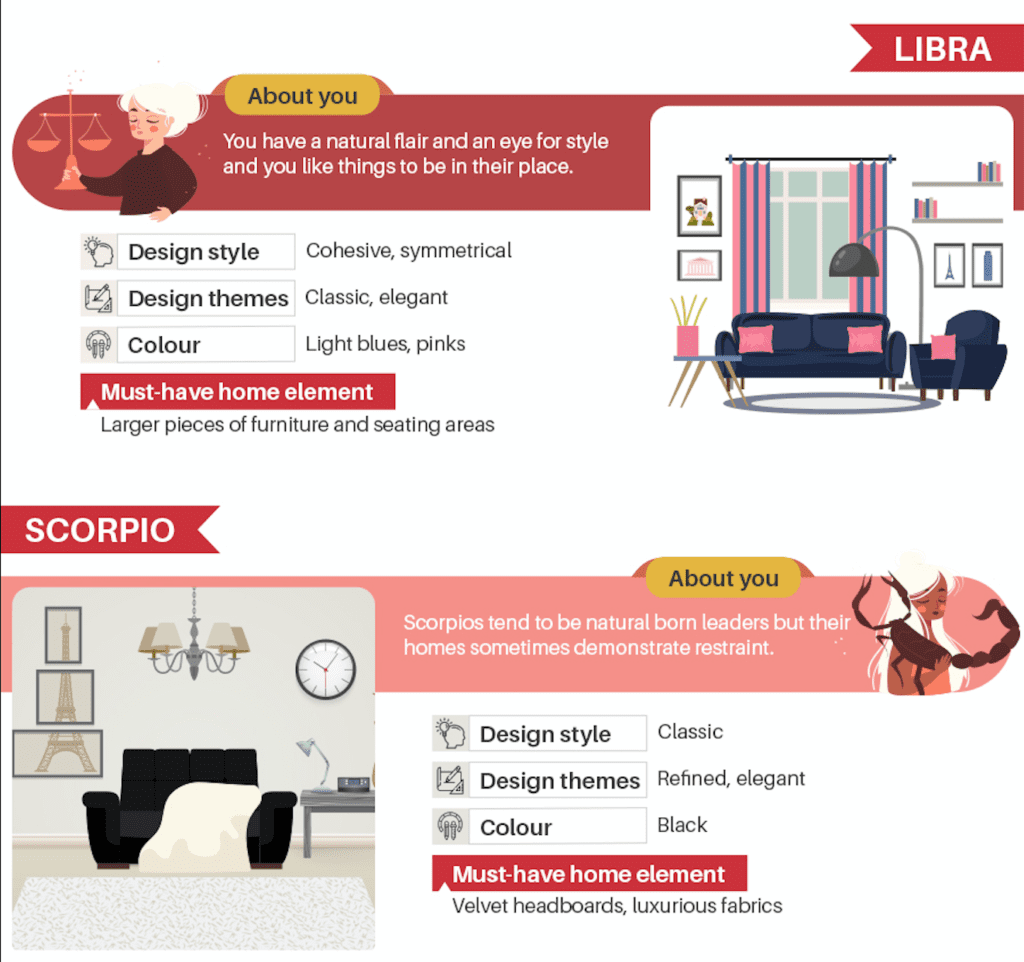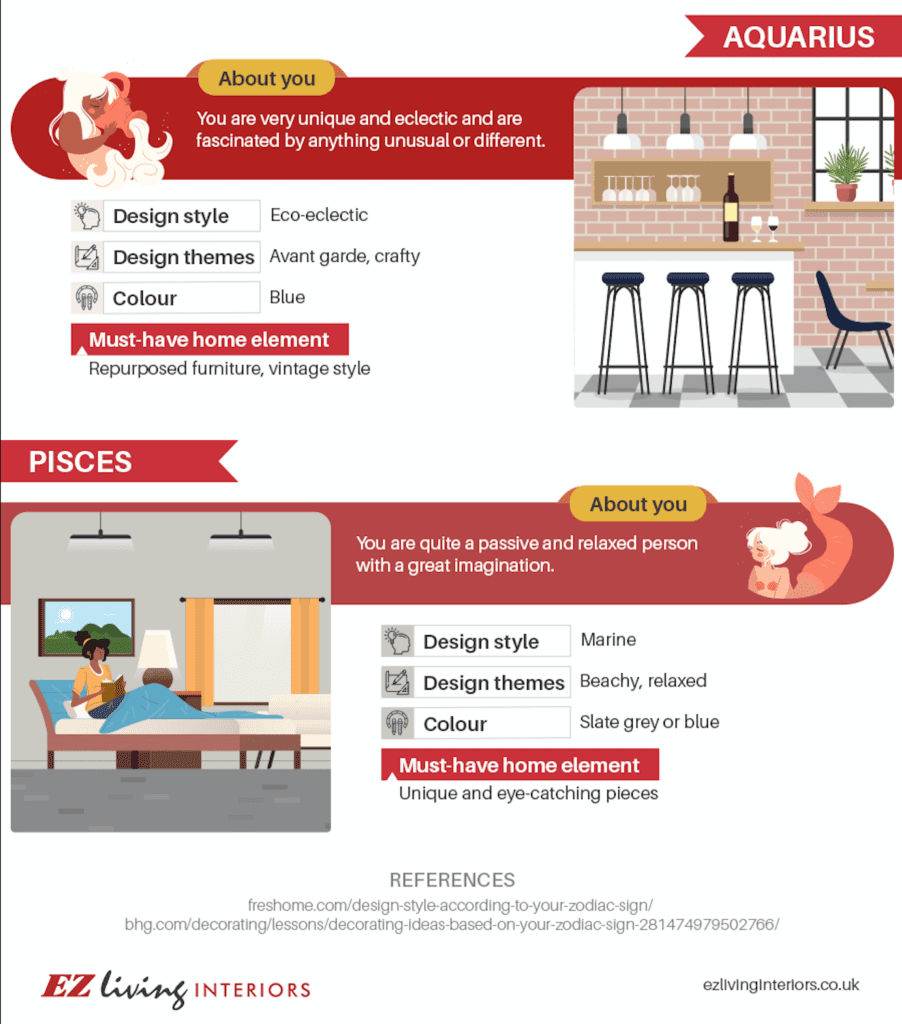 We hope you have enjoyed this infographic. What is your star sign and are these facts true about your interior design style? Leave a comment and let us know what you think.