The Victorian Style Interior Design and 4 elements that Identify it
What springs to mind when you hear the term 'Victorian style'. Perhaps, a décor that caught on 200 years ago, which has been able to hold nowadays. The Victorian style interior design marked an epoch and set the fashion in most American, European, and North African homes from 1800 to 1900. In those days, the Victorian-style interior began to transform homes, hotels, and conference rooms.
Although it prevailed for 140 years, not all homeowners could tap into it, because it was too expensive and required plenty of ornaments. This hasn't changed, but now the Victorian style interior design is more accessible than in the past.
In this blog, we'll review the Victorian style interior design, which is still in use but hard to recognize by its name. If you like this theme, bear in mind it is costly, and not all houses are compatible with it.
Also, do your own research on how to upgrade your home, so the rooms look trendy and like in Victorian times. The good news is the design is pretty adaptable to personal styles, so not all Victorian designs are done the same way. It is customizable to one's personal choice. Keep reading to find out more.
Colors in the Victorian style interior design
The Victorian-style interior design is colorful. Colors are part of the scheme and must blend perfectly.
If there is a fireplace, it is advisable to paint the walls brown or put dark patterns on them. If there isn't a fireplace or a stove, play with lighter tones and goldbrick. Dark colors are used for places that are affected by coil and smoke. Hues like beige and brownish help hide the stains of the coil on the walls.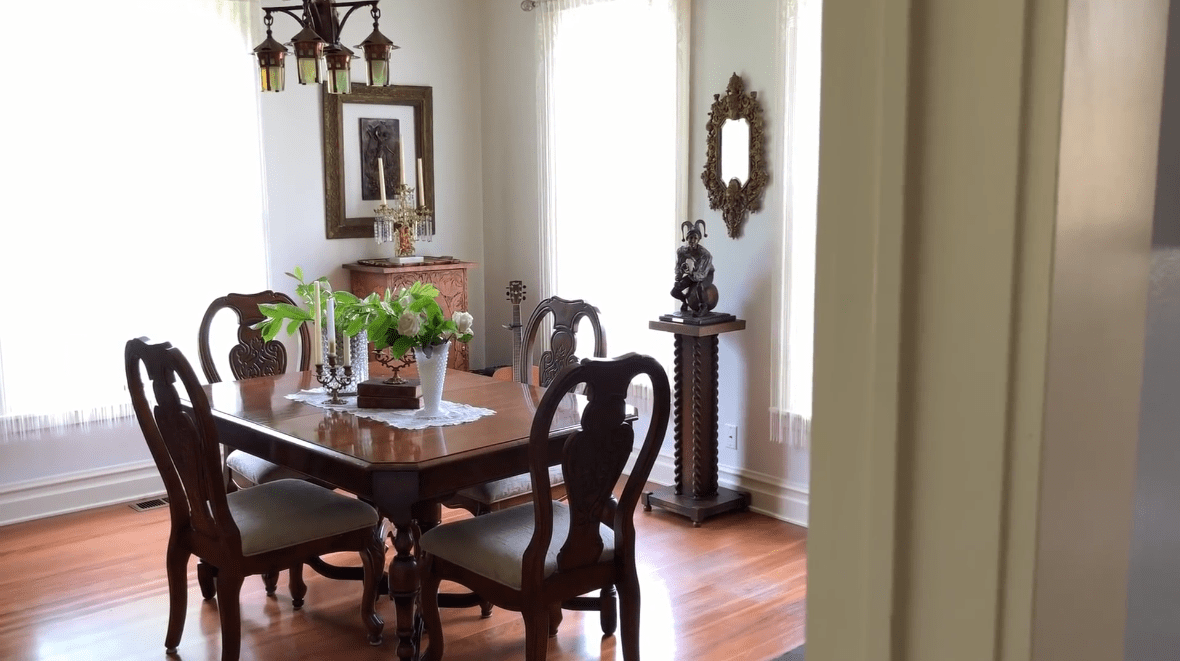 But are beige and brown the only colors that are feasible? Not at all. Other colors like navy blue and green improve Victorian interior décor. Navy blue is used in walls and mantels, which are complemented by singular motifs. Green walls work wonders when they include dados and cornices at the top. This is optional, though.
Burgundy does the trick for the flooring, tapestry, and carpeting. Burgundy was actually one of the colors that fit all ancient Victorian-style interior designs. Currently, cushions, furniture, and mats are that color.
Walls
Walls are painted or covered with wallpapers with motifs. Most walls use marble-color motifs. The trick is to use either marble or wood theme wallpapers to match the mahogany-made accessories and window frames. Yet, there are options galore when it comes to Victorian-style interior design.
Walls receive modern treatments, which provide a less sumptuous and bulging look than during the Victorian kingdom. This design, which gives a Victorian-era feeling, is harnessed to decorate most American homes. You don't need to add too many details and figures on the walls, as minimalist artwork can be enough. This strategy is applicable to all rooms.
A cost-effective idea is to carve pink or white window moldings in the rooms. Generally, moldings, whatever they are, are white or pastel to suit the dark colors of other surfaces and artifacts.
Also, ceilings have artwork that differs from that on walls. They are often customized with big circle, square, and rectangle moldings.
Furniture
Large furniture is a characteristic of the Victorian-style interior design. This craze features a couch and chair sets. Sofas are not ordinary and contain many details. Most couches, beds, tables, and chairs have a lot of artistic elements to look more lavish and luxurious.
The sofas are carved and are made of metal and wood. Angels, demons, flowers, and plants are among the most common motifs.
Chandeliers and sconces in the Victorian Style Interior Design
During the Victorian era, chandeliers and sconces were never missing, but lavish lamps can replace them. The new Victorian trend has introduced luxury lamps of all shapes. One example is the sconces, which the Victorian décor included for bedroom lighting. Sconces such as the Bryant sconce and Lysed Wall lights not only look perfect in bedrooms but also in studios and smaller rooms.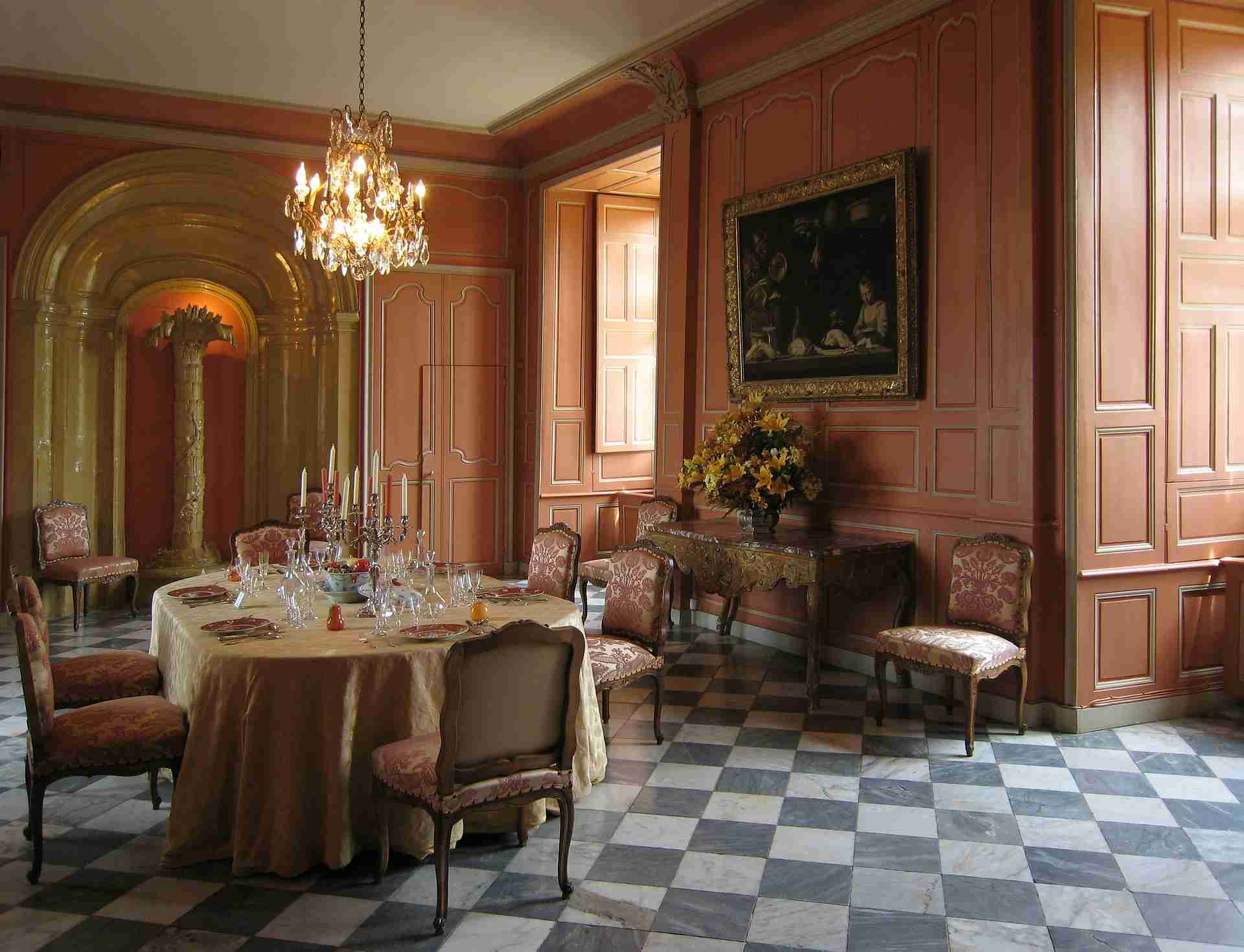 Despite the changes in the Victorian style interior design over time, it still maintains some elements of the 18th century. The decoration of the ceiling, carpets, flooring, and walls requires maintenance. Do not neglect the objects either. You should clean them regularly, so they don't gather dust.
Before making the investment, remember Victorian styles are pricey and host a wealth of customizing options. This makes it ideal for artsy people who love 18th-century craftsmanship.
Despite the flamboyance of this vibe, Cluttering the rooms with trinkets is not necessary. Focus mainly on walls, colors lighting, furniture, moldings, and accessories like jewelry boxes. Victorian themes have become more simplistic.