Japandi Style Interior: A Home Theme that Keeps it Simple
The Japandi style is one of the countless trends that mix up European and Asian themes. While it is far from colorful and jumbled, the Japandi fashion is minimalistic and neutral in terms of hues, but it never looks bald. This trend is a mixture of two philosophies: Wabi and Hygge, born in Denmark.
The style is rustic but maintains a solidarity beauty. Elements of the Wabi style make this possible. The Wabi design gives Japandi an imperfect appearance that makes rooms look poor and vintage but modern and comfy. And further, it is an option for small and roomy places.
This craze also has traits of the Hygge style. In contrast with the Wabi design, Hygge is much more minimalistic and preserves simple ornaments instead of those that take up space.
The following are 5 facts you should know about the Japandi style.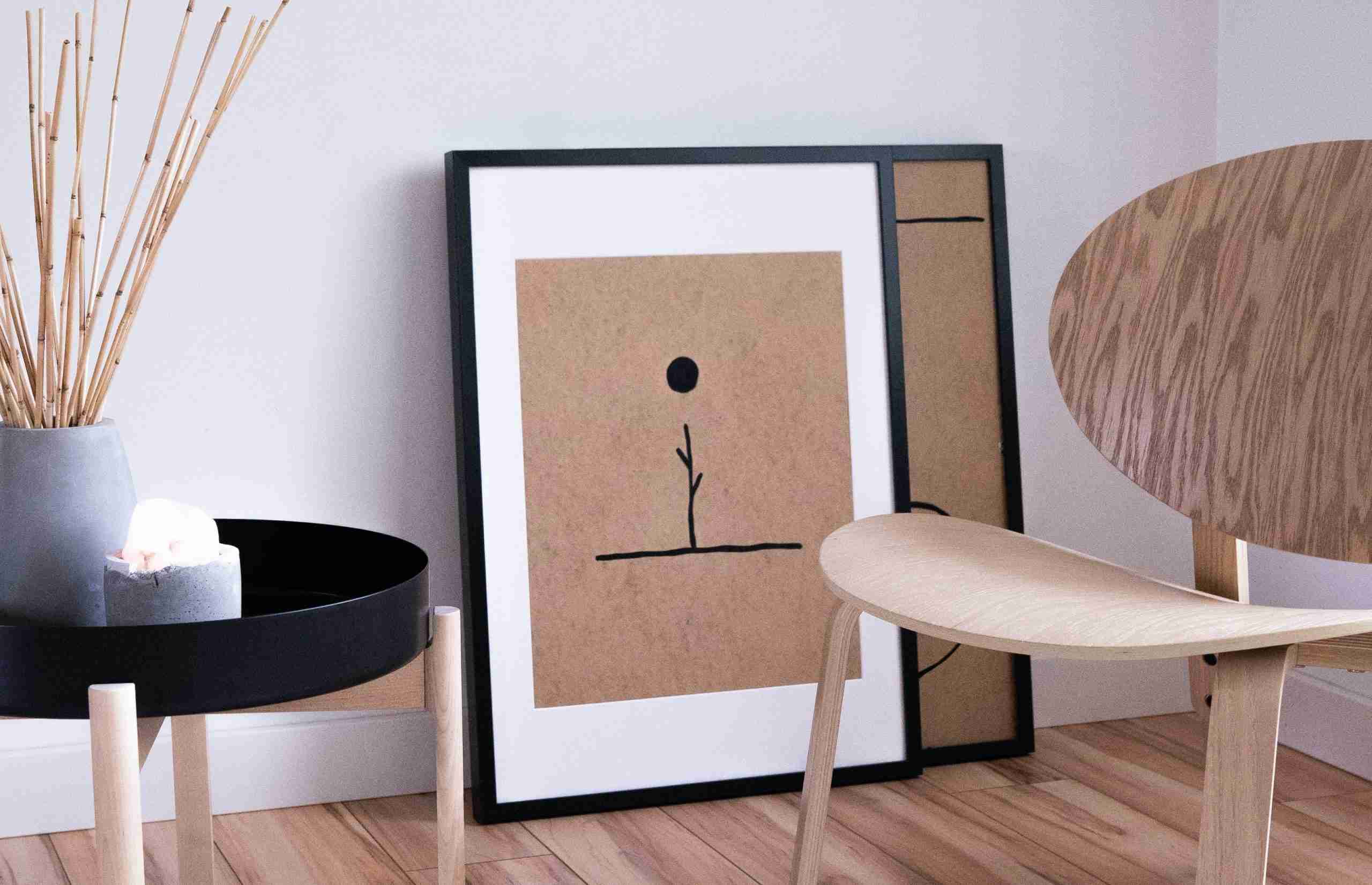 1. It is ecofriendly
Are you fond of the new trends that prioritize the environment? Do you like recycling? Japandi is the way to go.
This alternative combines custom-made accessories like vases, pots, and tables, but only a few are made of plastic or glass. Instead, these objects are manufactured with cork, clay, jute, and wood, of which wood is the most prevalent. Cork flooring installation is preferred over ceramic.
Clay, on the other hand, can be seen in the pottery. Plus, most objects have an unusual shape. All the accessories are handcrafted and only some are metallic. At most, porcelain replaces glass and metal, but not in all cases.
2. The color palette in Japandi Style
Palettes in the Japandi design are pale, but it doesn't mean they are cold.
For this décor, you merge light and dark tones. Combine them and the mishmash will be perfect. The palette of colors is neutral with the prevalence of plums, greens, and indigo blues.
Light grey walls and melon-colored furniture can match perfectly. The table can be brown and have a glass flower vase with lilies or Japanese anemones.
The colors of textiles are also noteworthy. Fabrics can be either beige or brownish, and add an element of the Hygge craze. Unicolor cushions and deckchairs look amazing near the shutters. The combination of light and dark tones generates calm.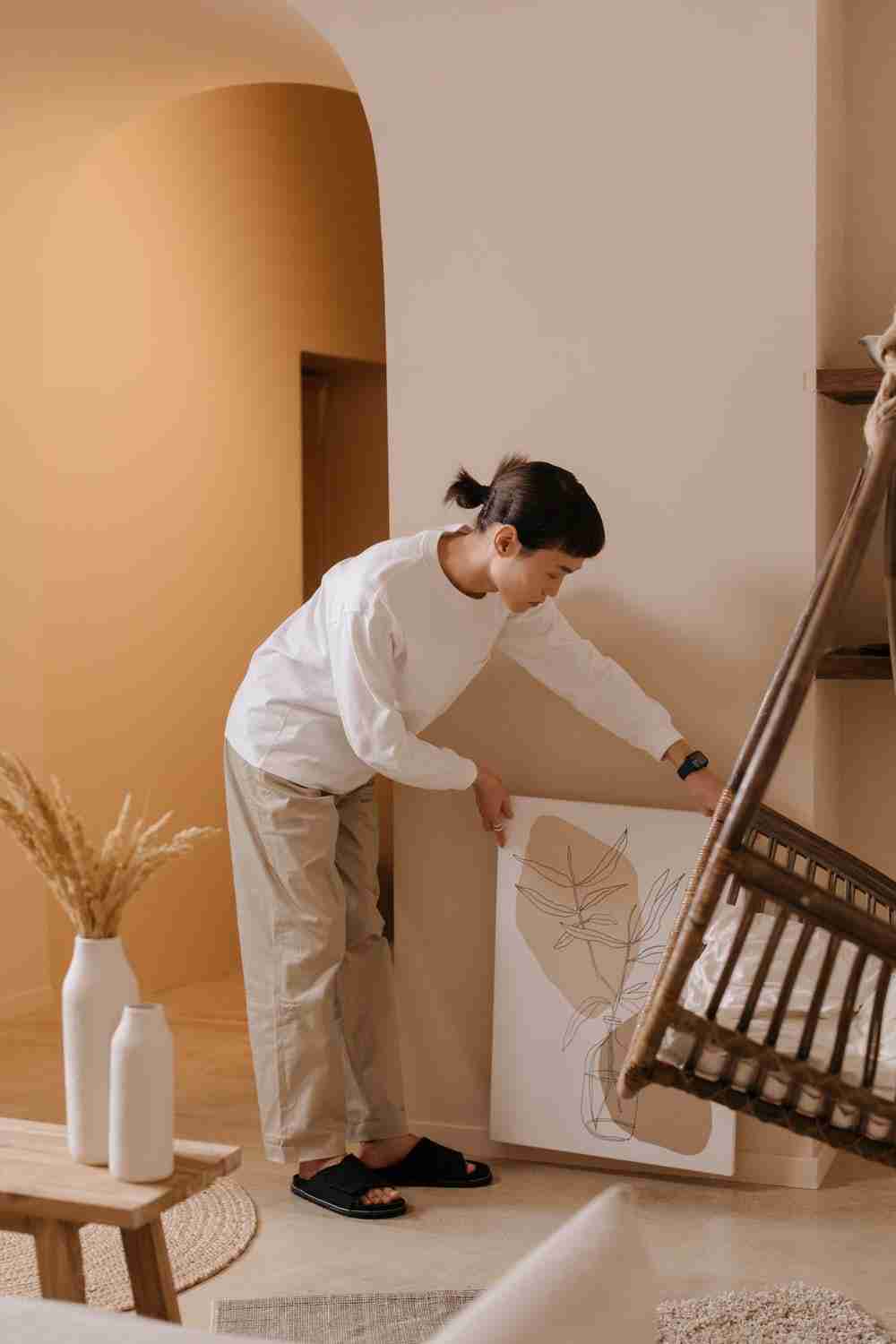 3. Marble, hemp, and bamboo
If possible, find hemp or bonsais to include in your Japandi theme. The style stands on the wood, although, as explained above, not all things must be necessarily wooden. Hemp is an element of the Wabi design, which is even present in fabrics.
Likewise, bamboo and marble work wonders. Bamboo is a high-quality material that can substitute marble. It is flexible and is not costly. Bamboo cabinets and desks are low and inexpensive.
Carpets also matter in the Japandi decoration. Most are made of wool or linen. Normally, homeowners match the carpet with the color of the ceiling. A pinkish carpet in a full-white setup can also appear elegant and stylish.
4. Grow these plants
Forget about gaudy flower arrangements. This time, look for flowers with few branches and trees that are small. To add a more Japanese touch, use bonsais. However, this is not the only plant used for the Japandi aesthetic. Monstera, which is a relatively tall plant, is frequently added. Its big round branches help embellish corners and fill empty spaces.
Ficus is another plant to spice up the room. Use one and it will work. Furthermore, they are easy to grow and hard to wither.
Other plants to utilize are the weeping fig, Dracaena trifasciata, devil's ivy, peace lily, spider plant, rubber fig, common ivy, and the Swiss-cheese plant.
Generally, these shrubs are favored in the living room or near the gate that goes to the dining room. These houseplants bring calm and improve the air quality.
5. De-cluttered spaces
So, how many objects are necessary? Not many, actually.
As the Japandi vibe improves the airflow and keeps spaces clean, you don't need a wealth of plants and ornaments, but the ones you think are necessary.
These setups do not have but a pair of sofas, a carpet, few pictures (2 or 3), a low table with a small vase, and one or two bouquets. Install subtle lamps in the setup. Big curtains are also part of the décor, although they are sometimes omitted. They install wood-framed windows, instead.
Get a porcelain or wood ashtray for the table or desk if you smoke. The fireplace can be built with stones or natural brick. Removing unnecessary stuff is vital to keep a cool temperature.
Emphasizing lines and patterns in the Japandi style
Keep it simple with lines and patterns. Doors and windows are usually huge. Geometrics is relevant and usually displayed in rugs and carpets. Triangle, rectangle, and square patterns are the norm. You can customize your carpet or buy one.
Utensils and accessories can have patterns or none. Objects are rustic in the Japandi theme. Coaches and desks have details, are majorly unicolor, and low.
Summarizing the Japandi style
Upgrading spaces with the Japandi decoration can improve the looks of the home sections. It makes areas cozier and warmer. The Japandi style is for those who hate cluttered spaces. It is intended for people who keep their rooms straight as much as possible. This craze also intends to purify the air.
In the Japandi design, things look old and modern at once. Cracked objects add style to this décor. You can stay with the paraphernalia that is valuable for you. Old wooden clocks and cracked repaired clay mugs are just fitting.
Putting shrubs is characteristic of the Japanese style. You have a wide range of plants besides the ones above. Additionally, focus on wood, wool, and other materials like cork, which are completely natural and give that rural look.
The installation of a Japandi theme is affordable. Judging by the few accessories it requires, you just need wood and wool for the floor, carpet, and furniture, and maybe one or two shrubs. A bamboo chair, for example, can cost $140 and a wool carpet $150. It all depends on your personality and the size of the rooms.