50+ Modern Christmas Decor Ideas 2023
1. Bring the Magic to the Dining Room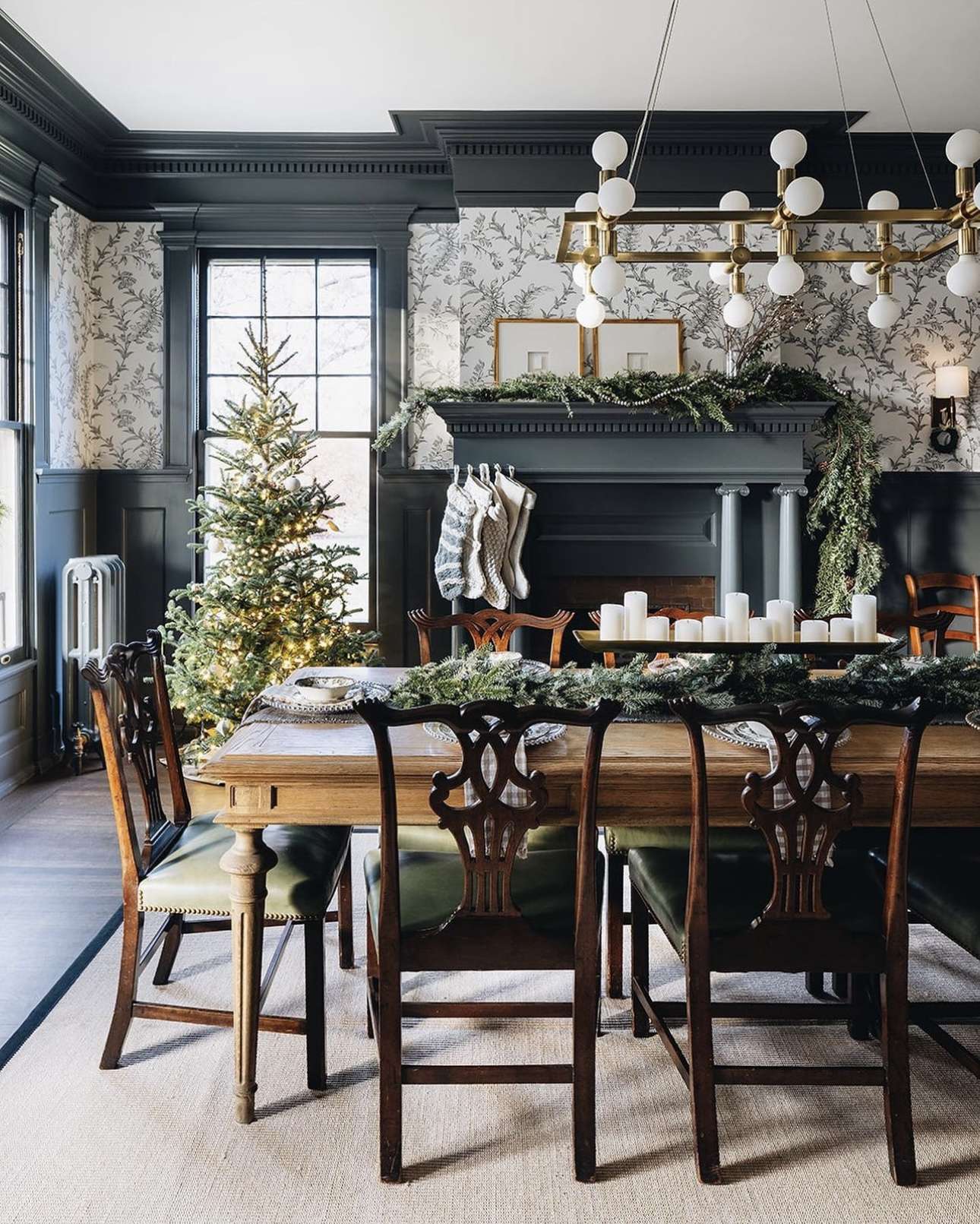 PHOTO: JEAN STOFFER DESIGN
2. Add a Festive Touch to Your Entryway Table
PHOTO: STUDIO MCGEE
3. Place a Garland on Your Console Table or Sideboard
PHOTO: PHOTO: ELISHA TRUJILLO/ SCOTTS DALE DESIGN
4. Use Miniature Christmas Trees on Tables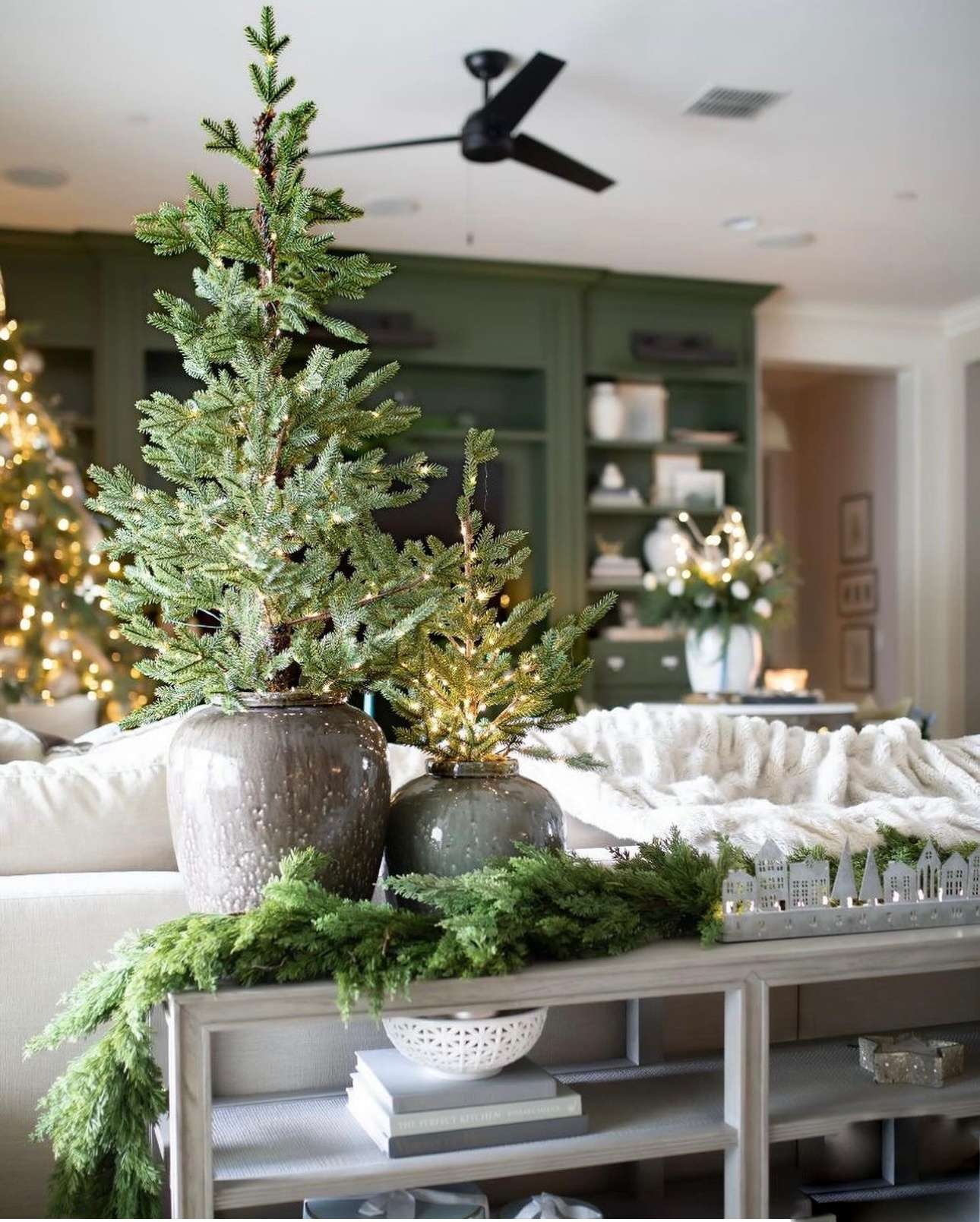 PHOTO: DESTINY ALFONSO
5. Use Cozy Stockings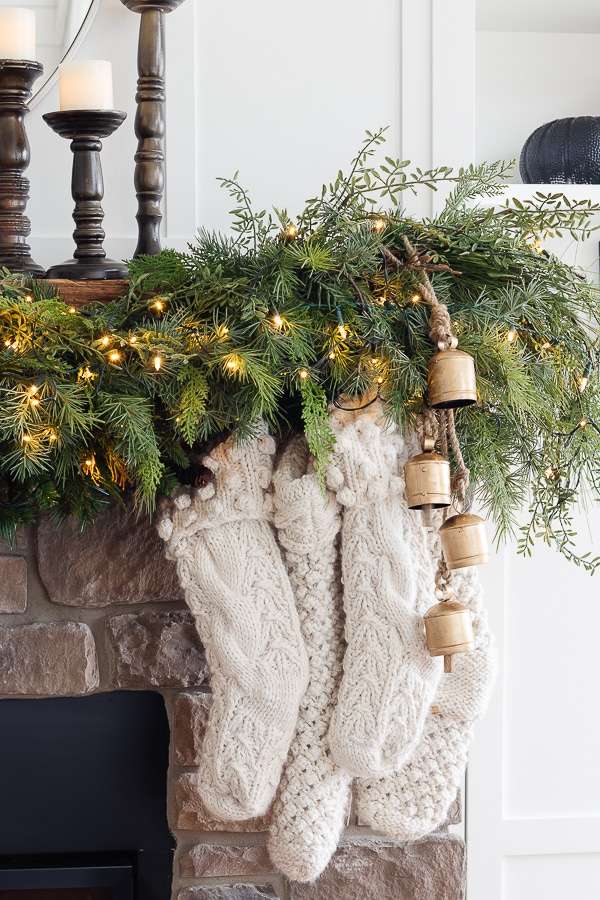 PHOTO: THE LILY PAD COTTAGE
6. Add Bauble Ornaments to Table Decor
PHOTO: JENNA PEIRCE
7. Decorate the Mantel With a Garland
PHOTO: BETA RODRIGUEZ
8. Wrap a Garland Around Your Round Mirror
PHOTO: DESIGNED SIMPLE
9. Add Something Blue
PHOTO: EH DESIGN CO
10. Customize Your Coffe Table Centerpiece
PHOTO: RAISING THREE FOODIES
11. Use Ribbons to Add Color and Character
PHOTO: STUDIO MCGEE
12. Go for Snowy Aesthetics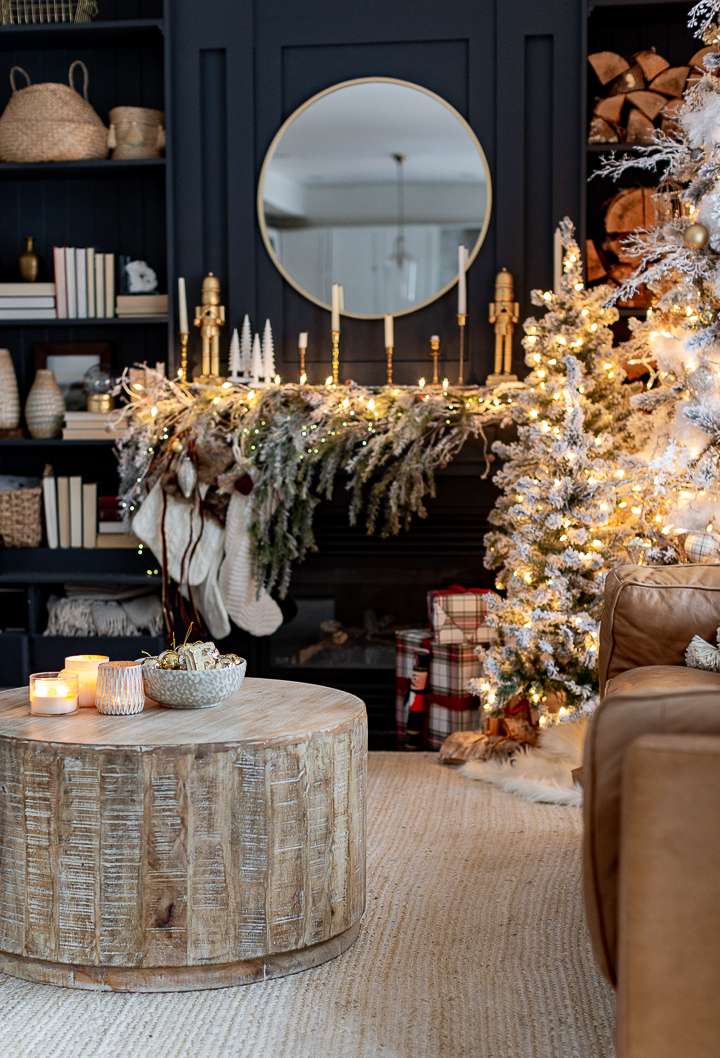 PHOTO: CRAFTBERRY BUSH
13. Add a Subtle Festive Charm to the Bathroom
PHOTO: THE CREAM COLONIAL
14. Place a Garland on the Dining Table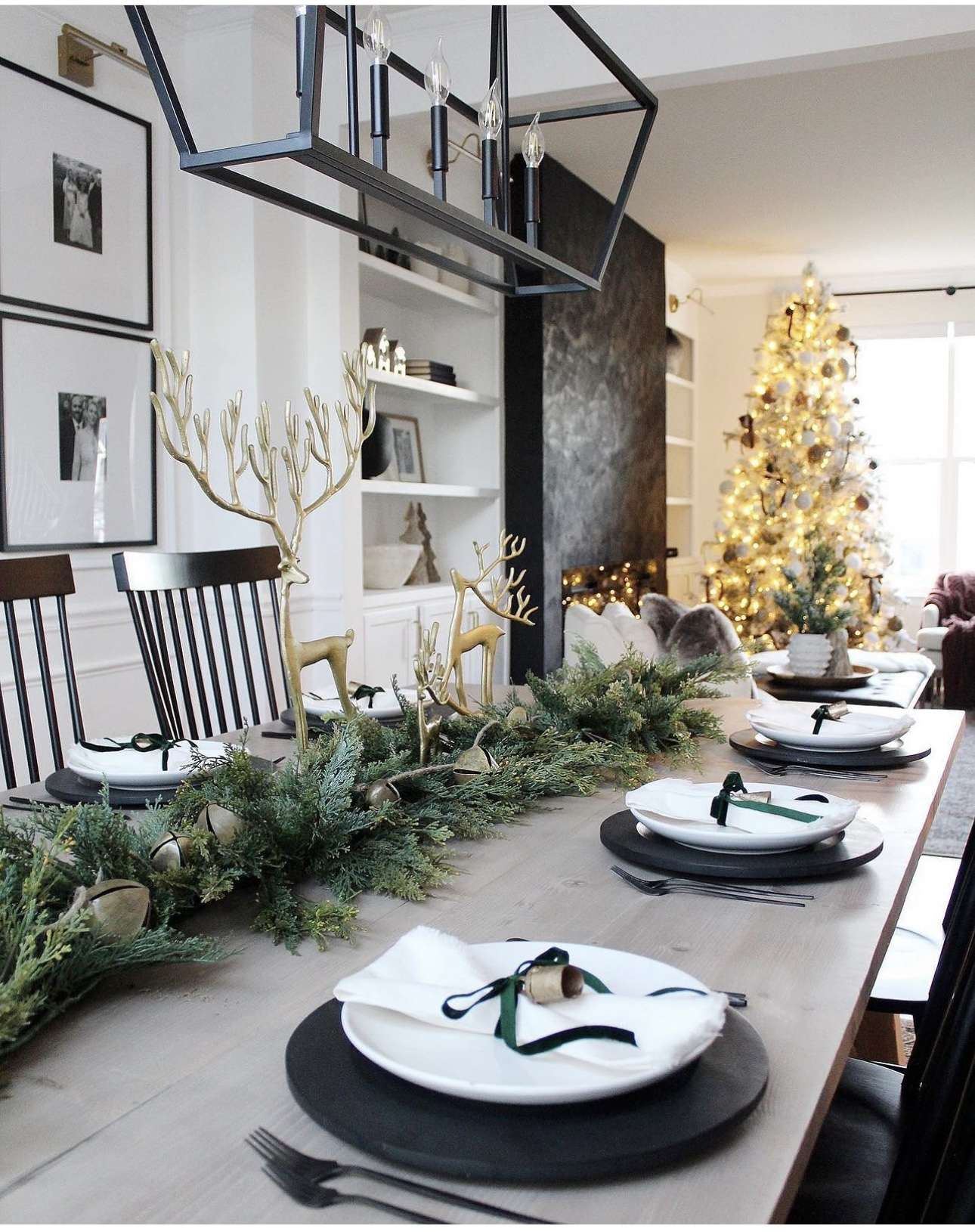 PHOTO: BEATA RODRIGUEZ
15. Make the Kids' Room Exciting
PHOTO: THE COTTAGE JOURNAL
16. Place a Christmas Tree in Plant Pots
PHOTO: BEATA RODRIGUEZ
17. Hand Wreaths on the Windows
PHOTO: STUDIO MCGEE
18. Bring the Christmas Magic Outside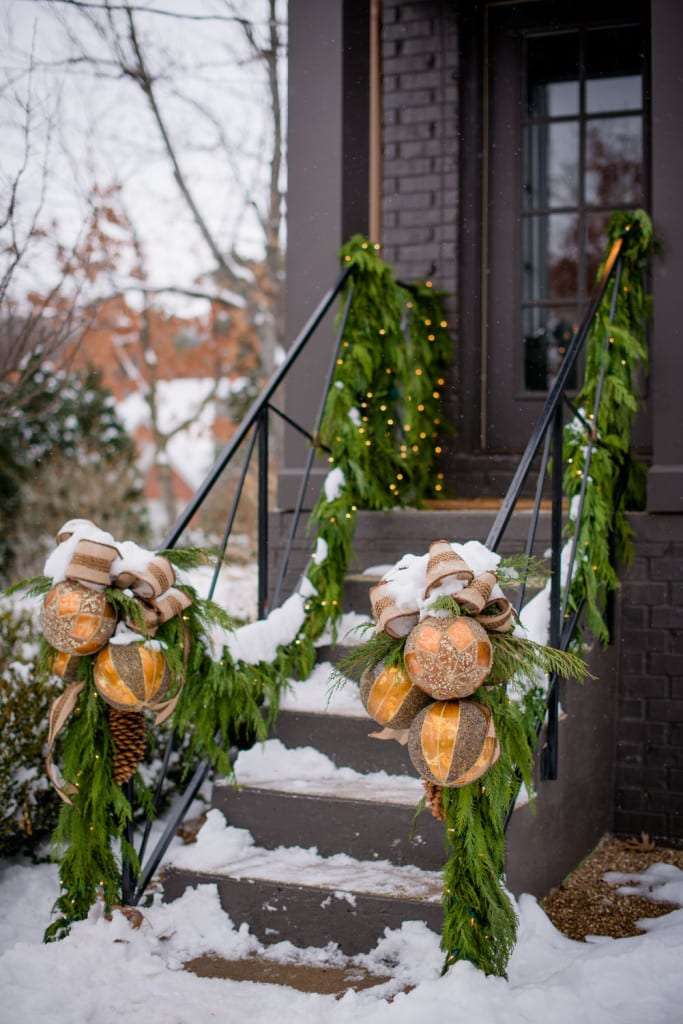 PHOTO: AT HOME IN KANSAS
19. Go for a Christmas Tree that is C

alming to the Eyes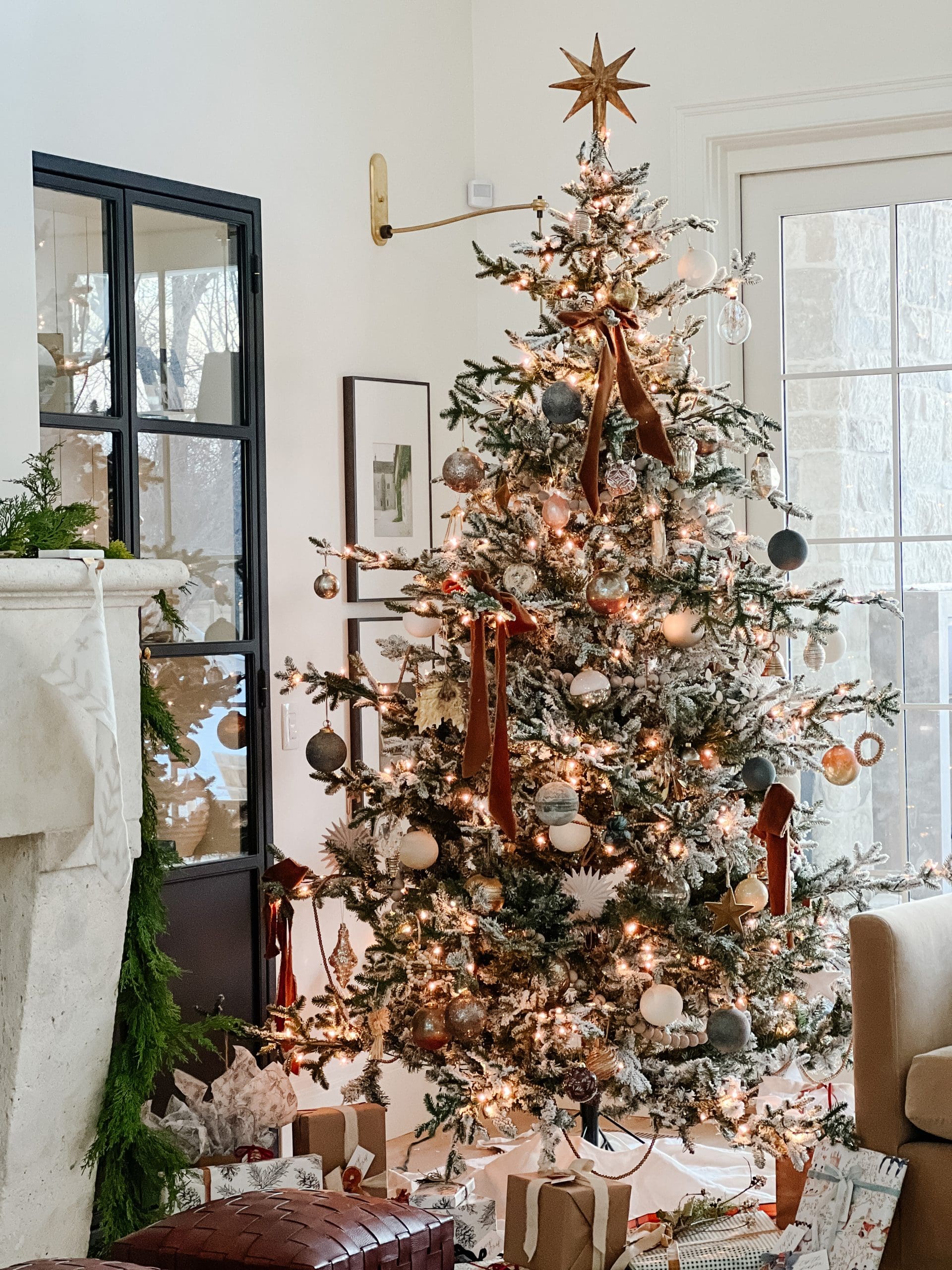 PHOTO: STUDIO MCGEE
20. Place Lanterns on Your Front Porch
PHOTO: ABIGAIL JACKSON
21. Add Festive Touches to the Dining Room
PHOTO: ELISHA TRUJILLO/ SCOTTS DALE DESIGN
22. Use Varying Shapes to Maximize Interest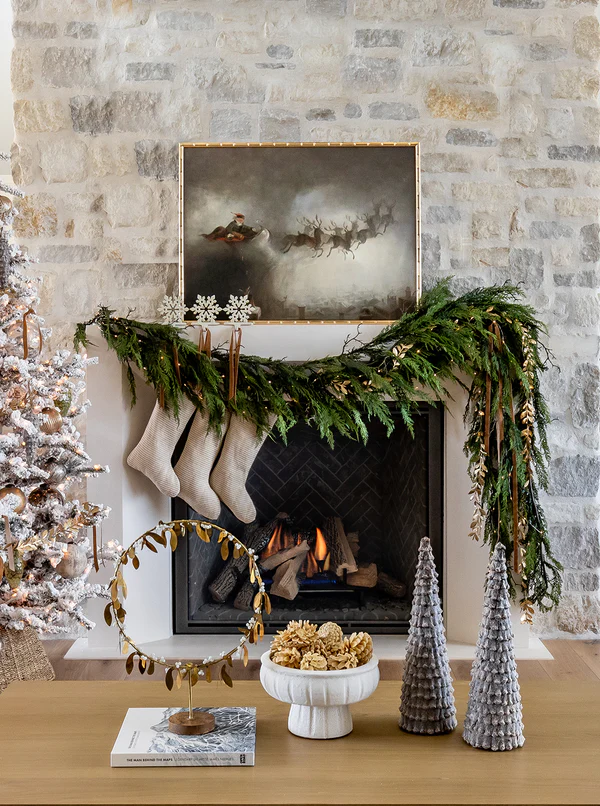 PHOTO: HOUSE OF JADE INTERIORS
23. Opt for a Minimalist Tree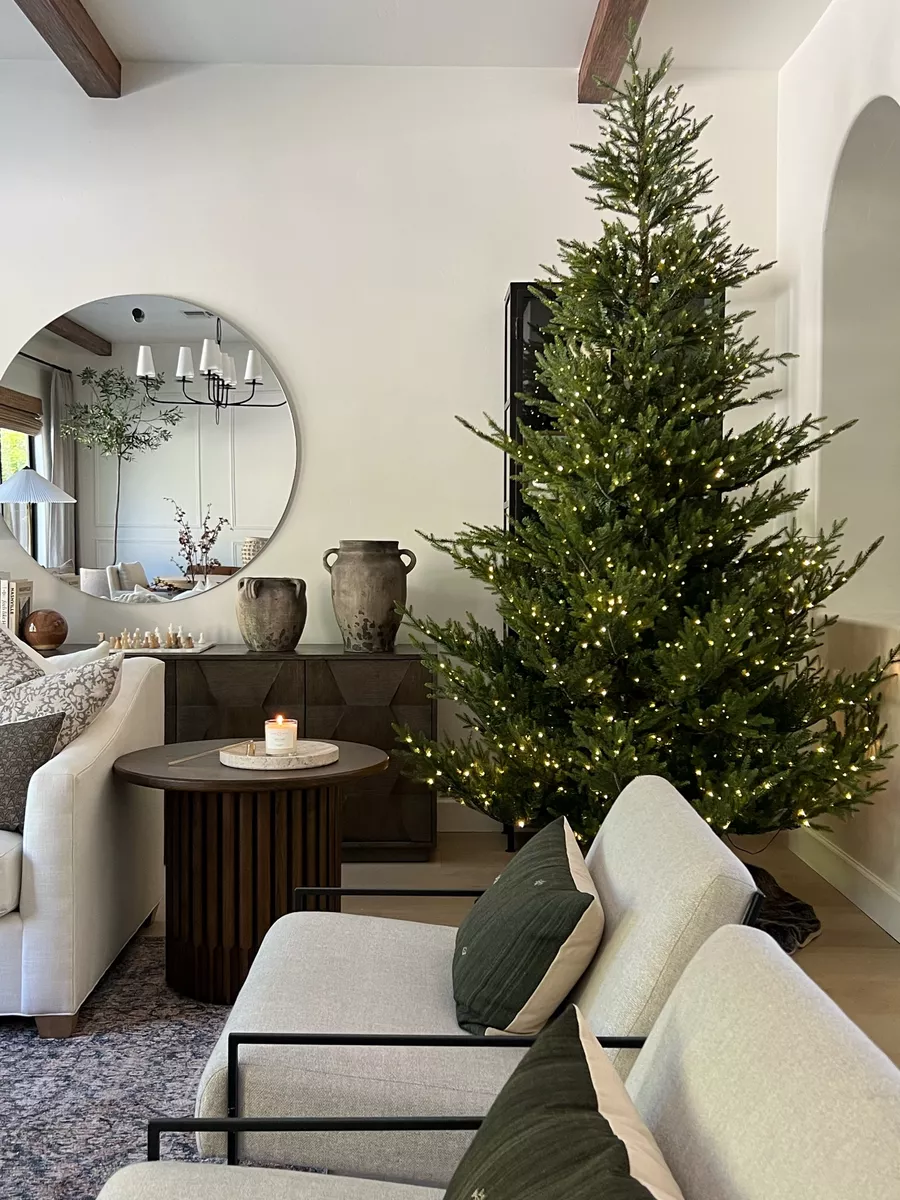 PHOTO: JACI DAILY
24. Decorate Your Backyard Garden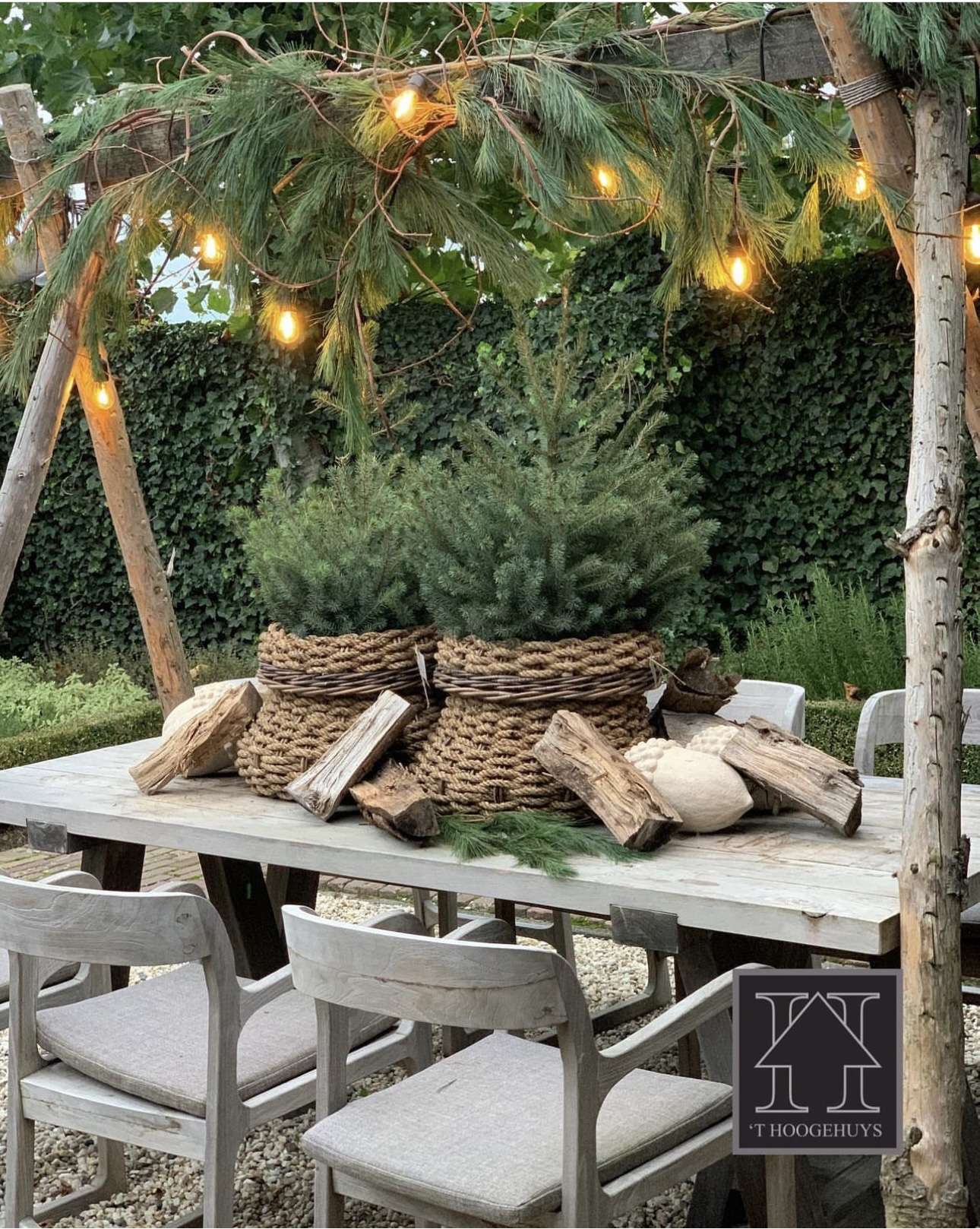 PHOTO: HOOGEHUYS 
25. Hang a Wreath on the Exterior Window
PHOTO: HOOGEHUYS 
26. Adorn Large Mirrors With Garland
PHOTO: ELISHA TRUJILLO/ SCOTTS DALE DESIGN
27. Keep the Stairway Classy and Simple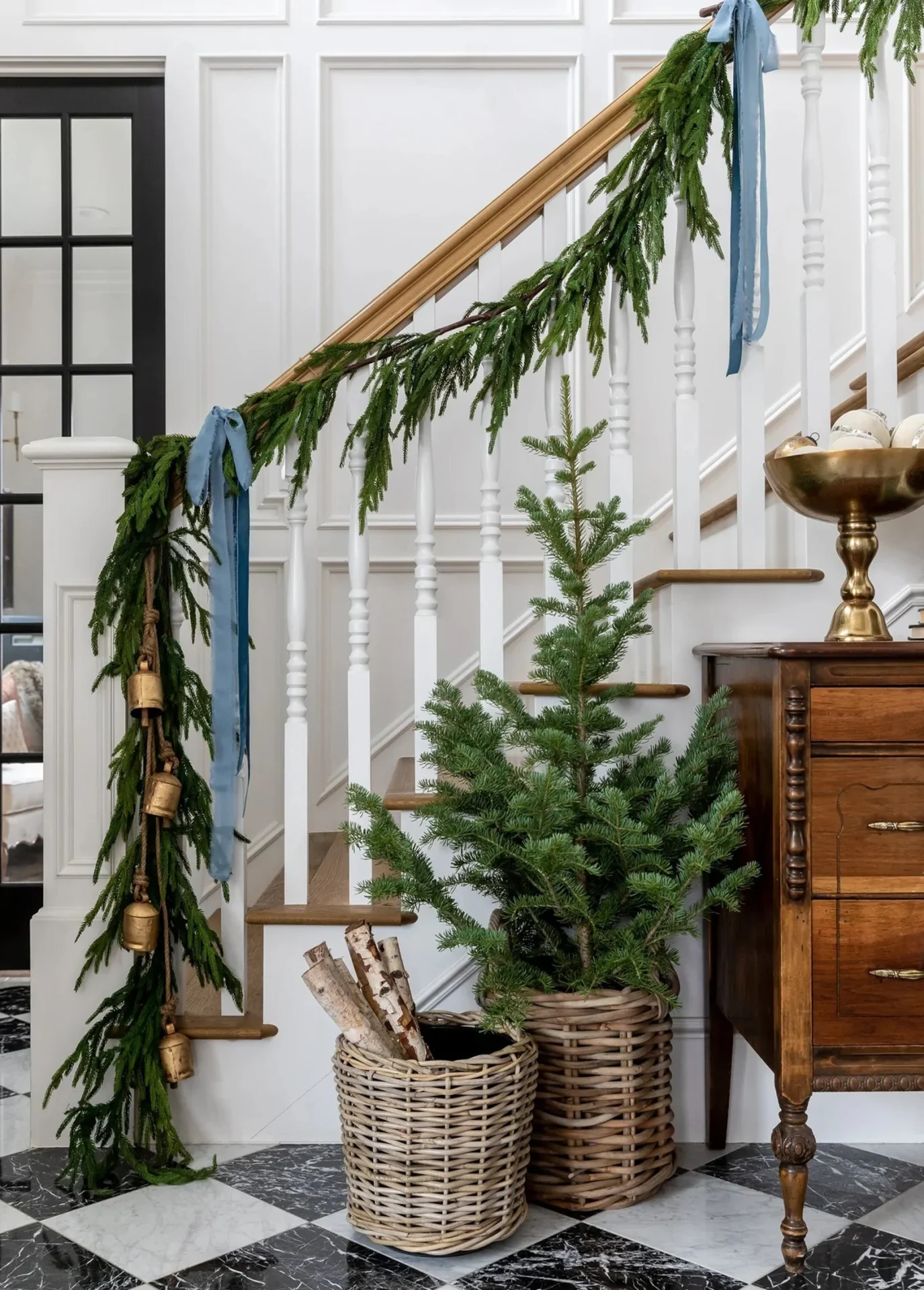 PHOTO: LINDSAY SALAZAR/ HOUSE OF JADE INTERIORS
28. Bring the Decor to Your Kitchen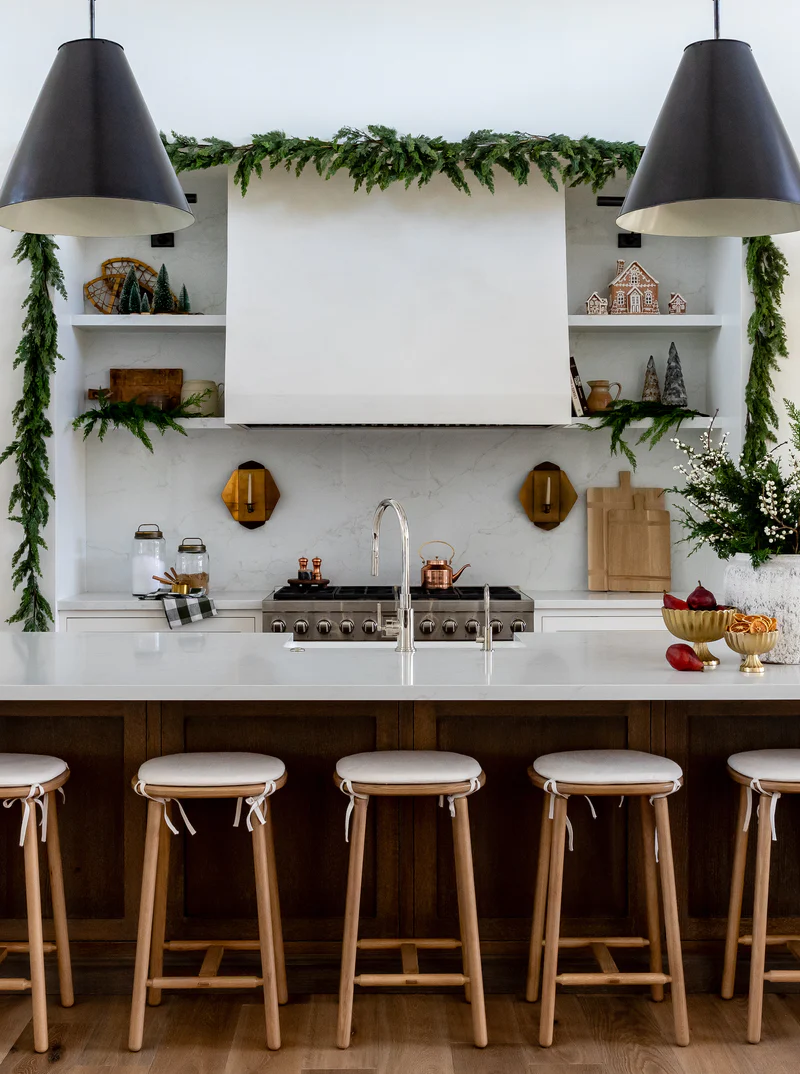 PHOTO: HOUSE OF JADE INTERIORS
29. Do Something Unexpected
PHOTO: GARDEN TRADING
30. Stick to Neutrals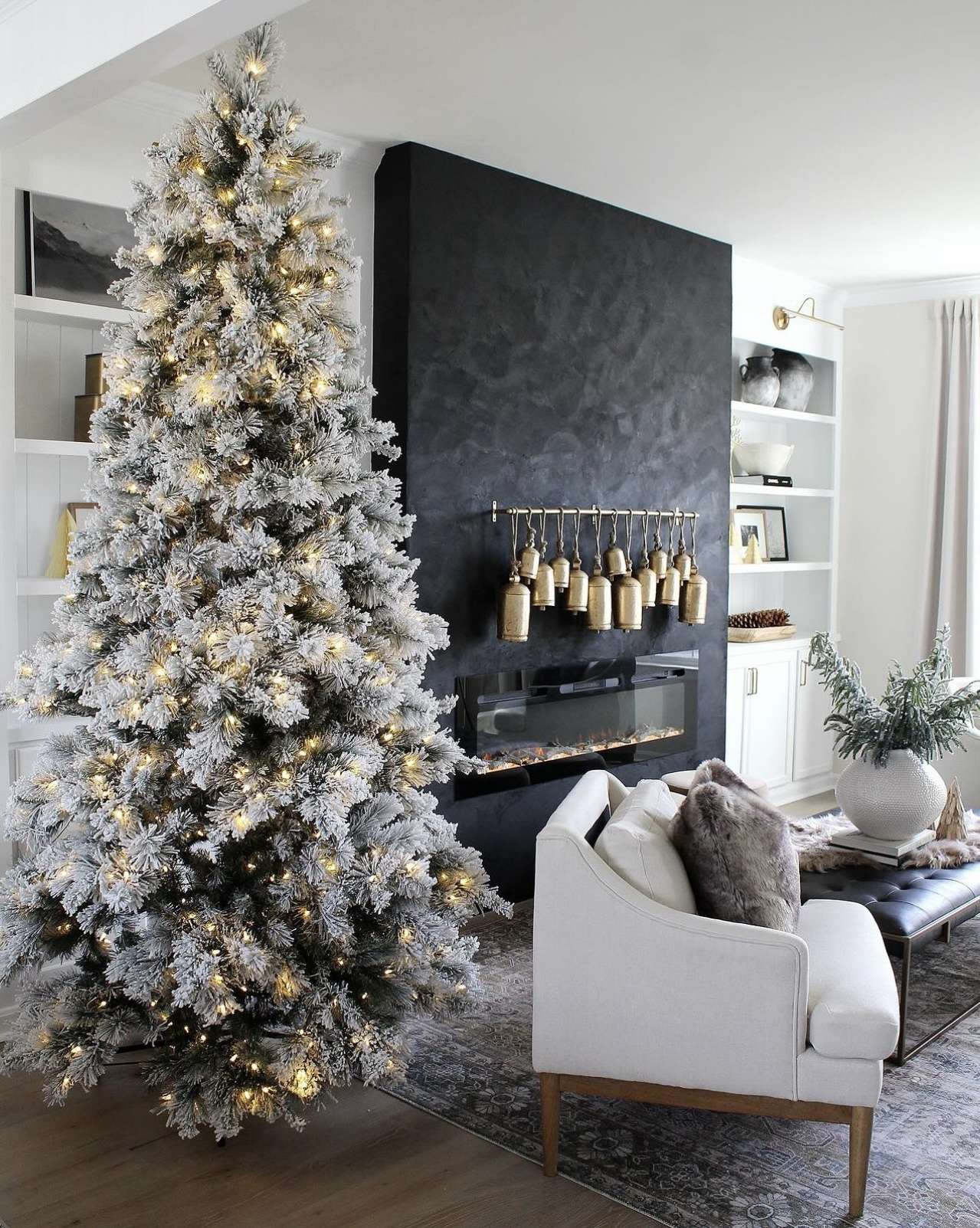 PHOTO: BEATA RODRIQUEZ
31. Add  Christmassy Touches to the Dining Table
PHOTO: MMARJ00/ INSTAGRAM
32. Add a Dramatic Flair With Oversized Baubles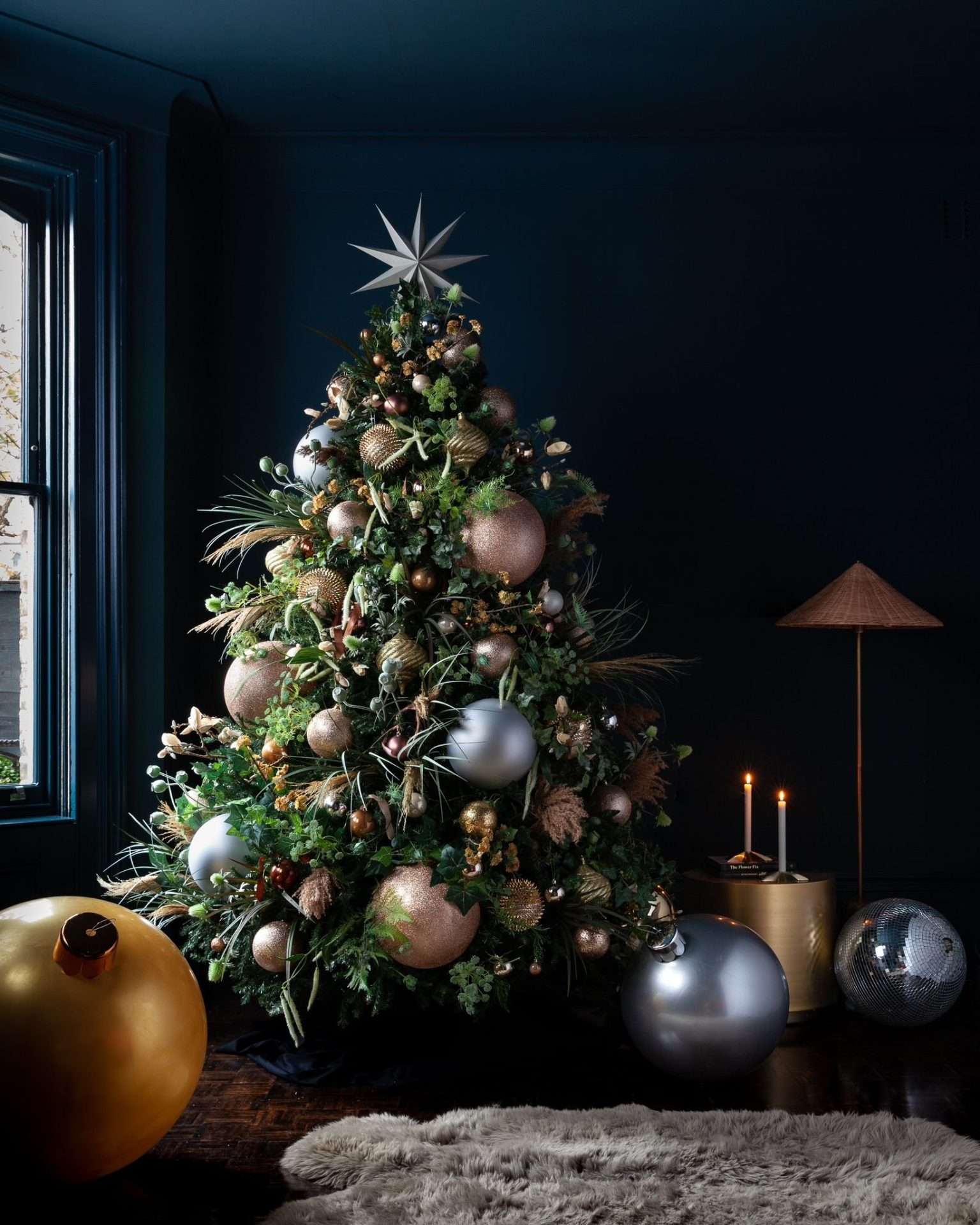 PHOTO: CLEA BOARD
33. Swap Out the Plants in Existing Vases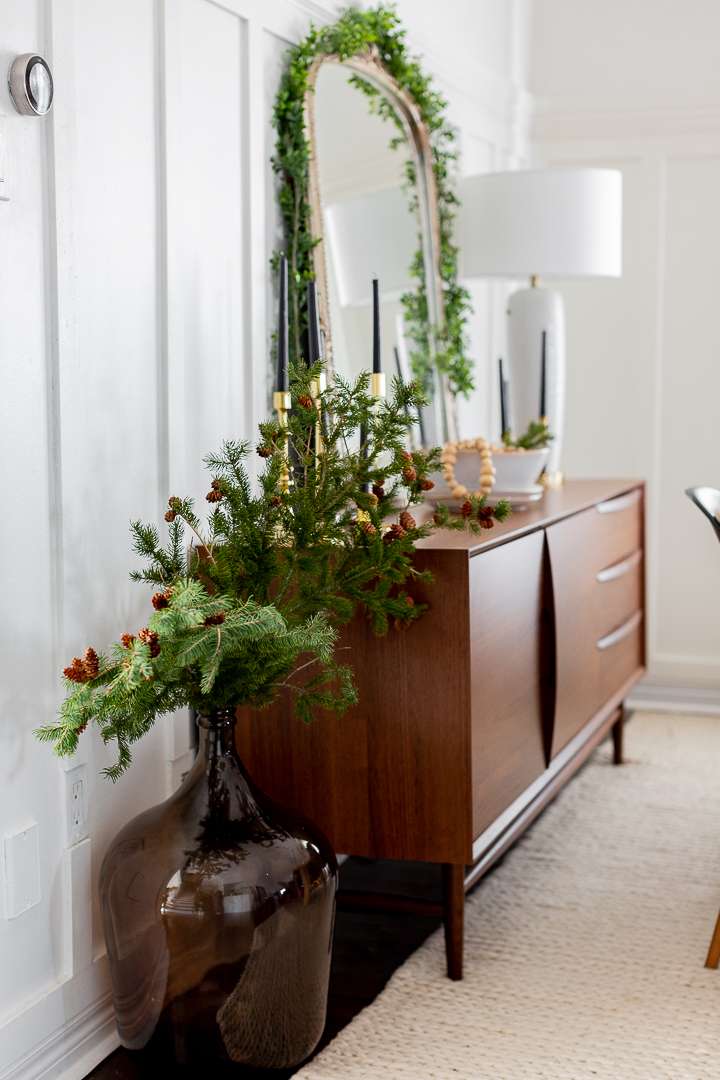 PHOTO: JENNIFER RIZZO
34. Add Finishing Touches
PHOTO: TRISHA SPEARS
35. Make Your Own Wreath
PHOTO: HOMEMADE FROM HOME
36. Make Your Bedroom Merry and Cozy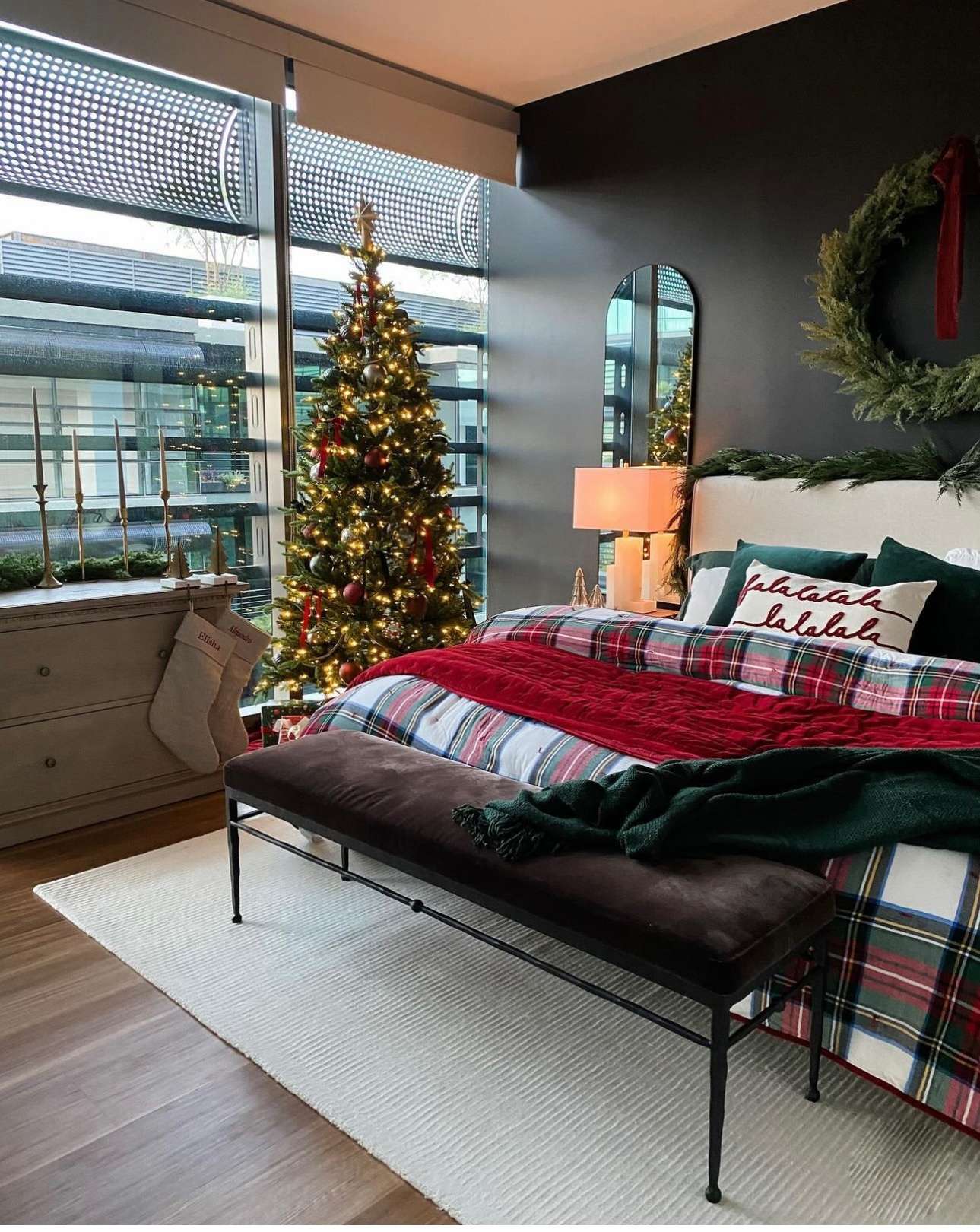 PHOTO: ELISHA TRUJILLO/ SCOTTS DALE DESIGN SERVICES
37. Elevate Your Wreath With Cow Bells and Ribbons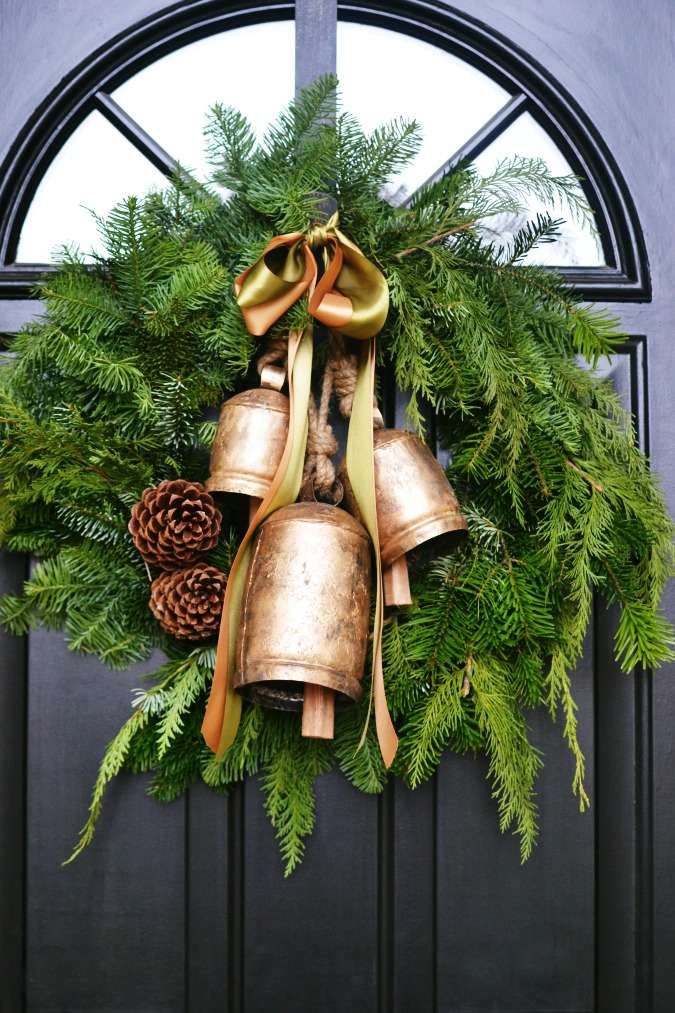 PHOTO: AT THE PICKET FENCE
38. Use Soft Furnishings With Tarland Fabric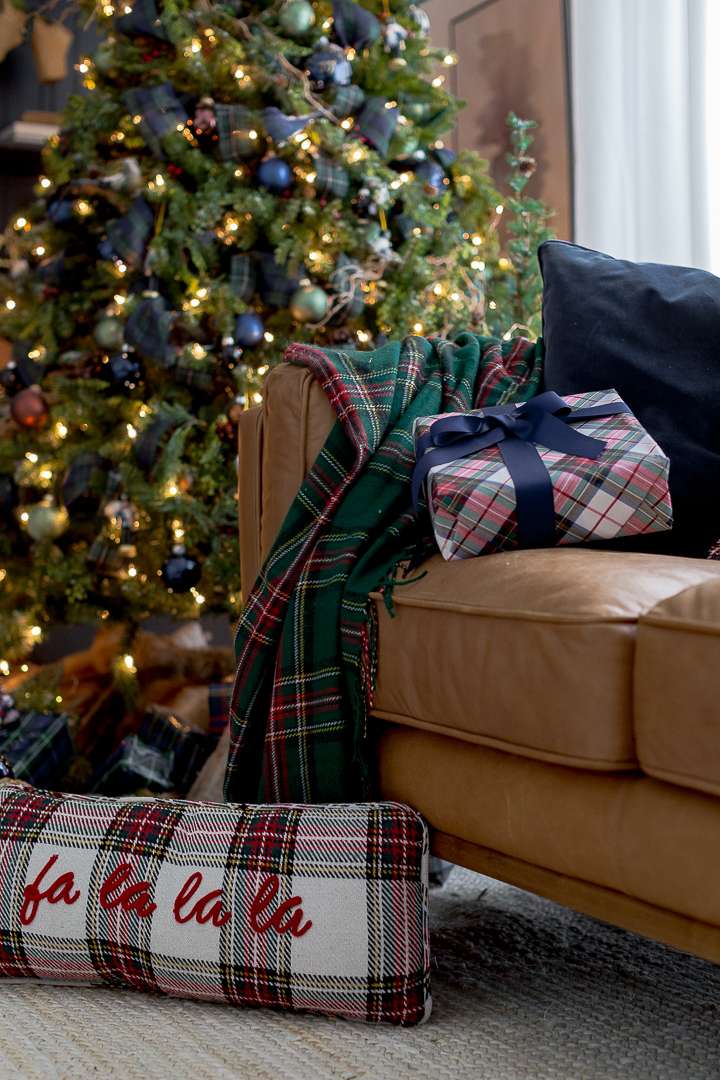 PHOTO: CRAFTBERRY BUSH
39. Ravish Your Bedroom With Christmas-Themed Beddings
PHOTO: CRAFTBERRY BUSH
40. Use Festive Ornaments on the Coffee Table
PHOTO: PHOTO: ELISHA TRUJILLO/ SCOTTS DALE DESIGN
41. Embrace Minimalism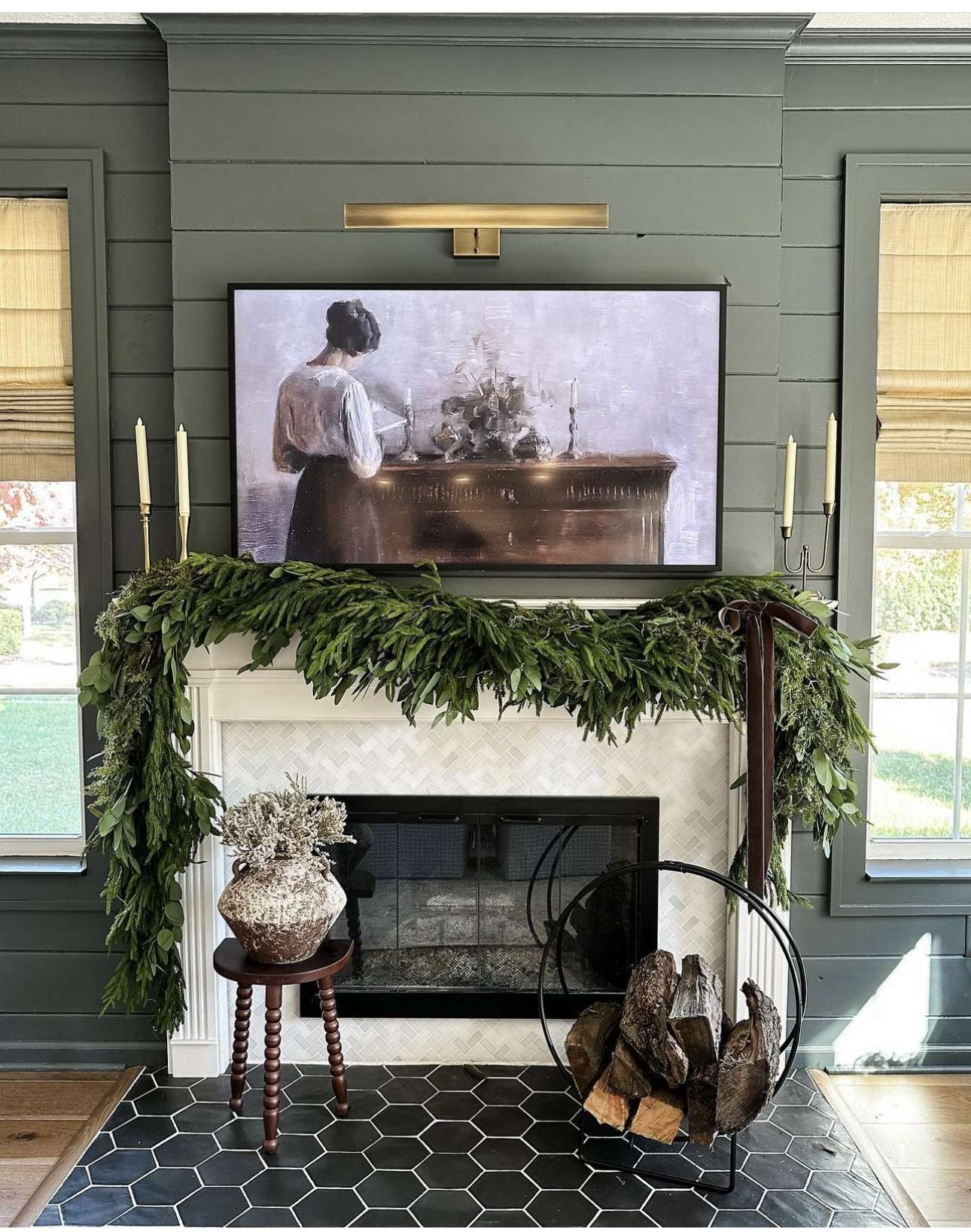 PHOTO: HOME ON HARBOR/ INSTAGRAM
42. Hang Wreaths on Your Backyard Door
PHOTO: MEREDITH MARGARET & JAMES FARMER
43. Create a Dynamic Contrast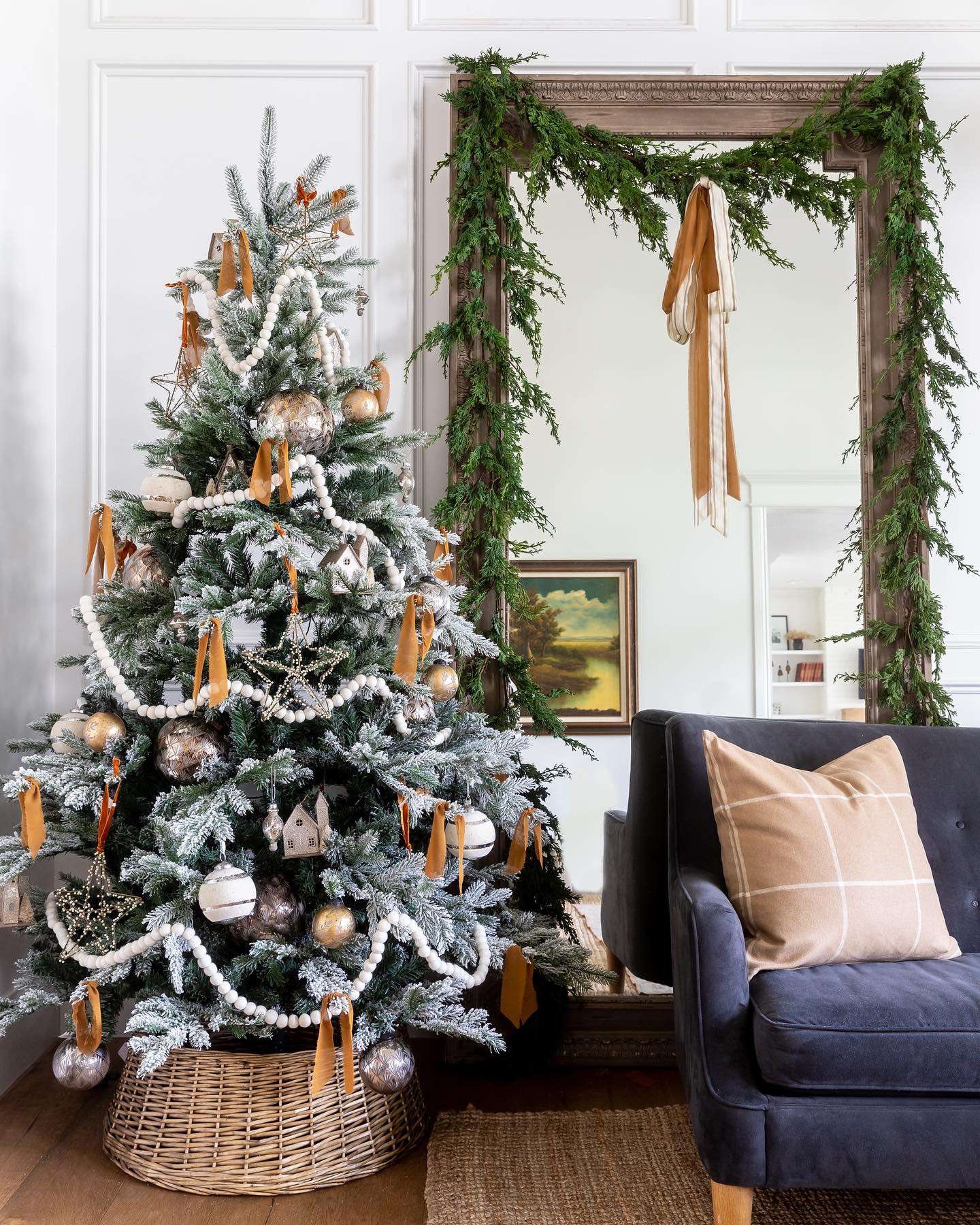 PHOTO: HOUSE OF JADE INTERIORS
44. Create an Eye-Catchy Focal Point
PHOTO: SALINA MARIA HOME
45. Go for Fresh Greens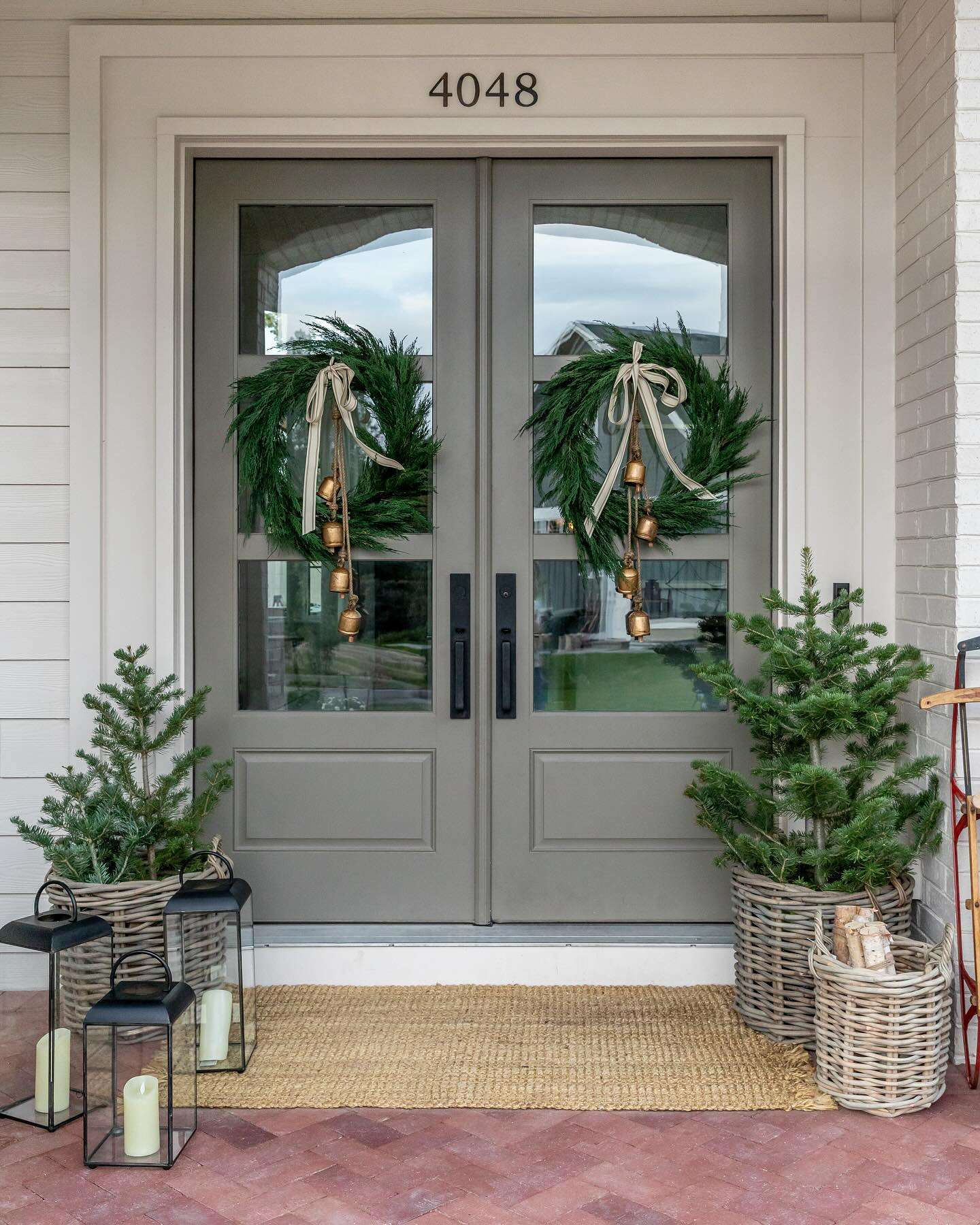 PHOTO: HOUSE OF JADE INTERIORS
46. Create a Cozy Ambiance With Fairy Lights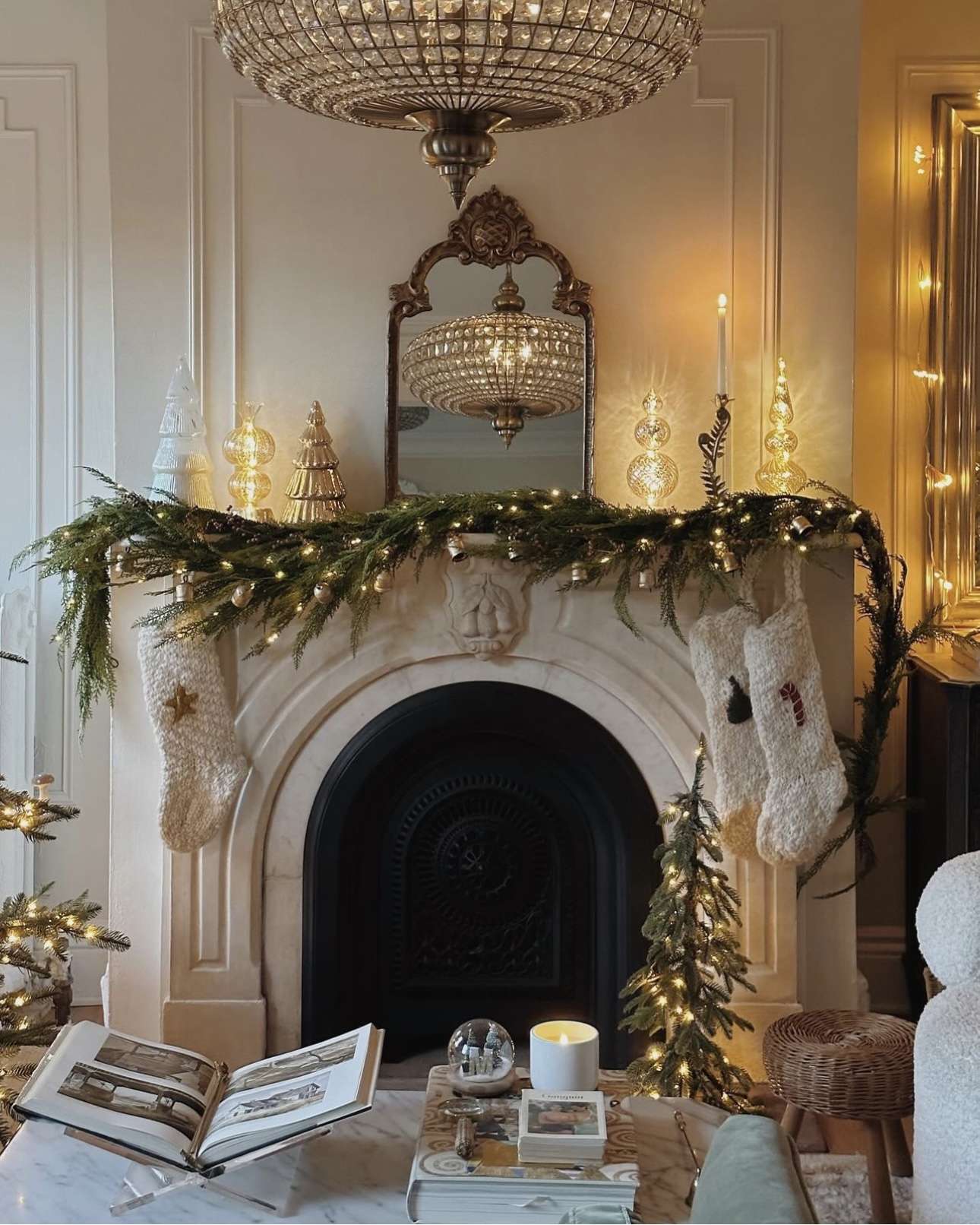 PHOTO: MALLORY FLETCHALL
47. Place Mini Gift Boxes on Tables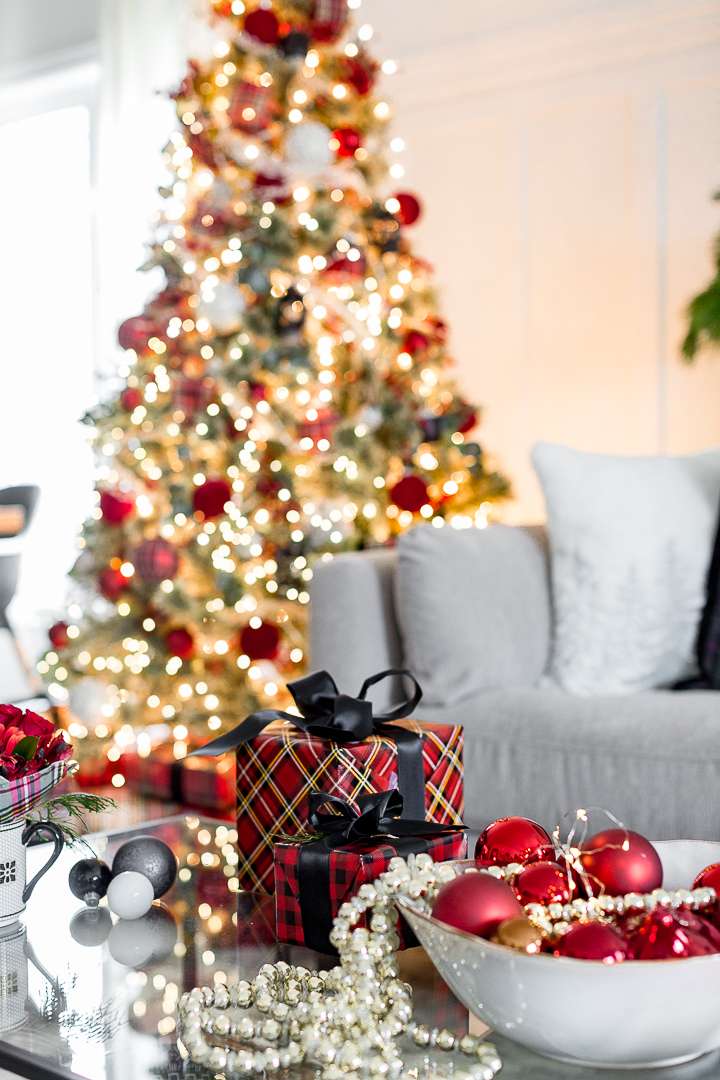 PHOTO: CRAFTBERRY BUSH
48. Bring in Lots of Greenery
PHOTO: SALINA MARIA HOME
49. Hang a Small Wreath on Your Bedroom Wall
PHOTO: SALINA MARIA HOME
50. Light Up Candles for a Cozy Feel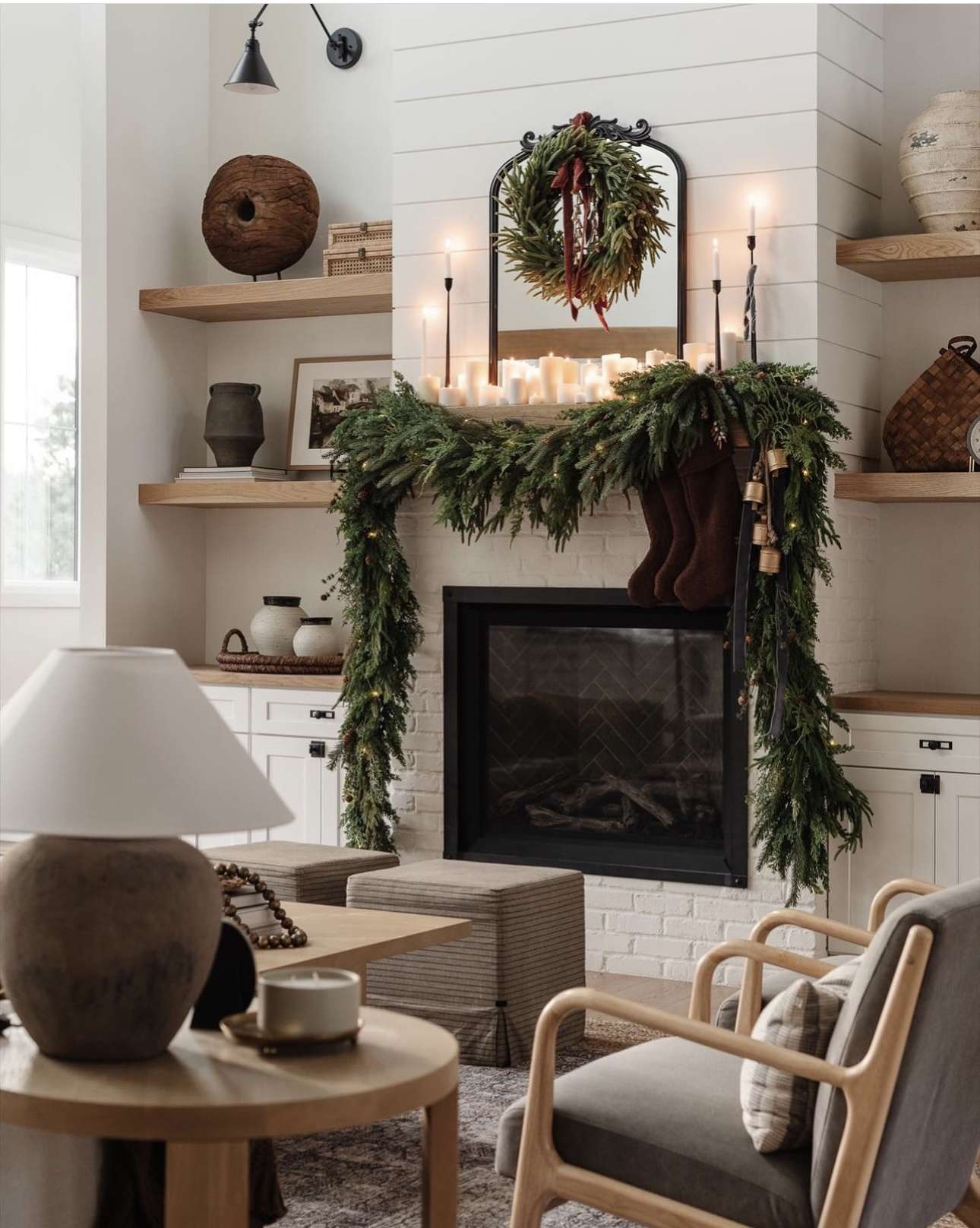 PHOTO: LINDSEY PEDEY
51. Make a Great First Impression With Your Front Door Decor
PHOTO: TURQUOISE HOME/ INSTAGRAM
Tips for Decorating Your Home For Christmas
Decorating your home for Christmas should be fun and easy to execute. Here are some tips to help you create a warm and inviting holiday atmosphere:
●

Choose a Color Scheme 
The first step is to decide on a color scheme for your Christmas decor. Do you want to stick the classic red, green, and gold or go with a specific color scheme that complements the aesthetics of your home?
A cohesive theme can make your decorations more visually appealing. Check out our post on 20 Best White and Blue Christmas Tree Ideas.
●

Start with the Tree
The Christmas tree is the focal point of the living room during Christmas. If you have a Christmas tree, start by decorating it first before other spaces. Choose a variety of ornaments in different shapes, sizes, and textures.
Add lights and a tree topper to complete the look. They are a wide variety is Christmas tree so consider, from classic green to frosted to a flocked tree. Check out our post on Best Christmas Trees On Amazon Under $100.
● Use Wreaths and Garlands
Decorating with wreaths can instantly inject festive magic into your home. Hang wreaths on doors and walls, and use garlands to adorn staircases, mantels, and windows.
You can purchase pre-made wreaths and garlands or create your own to fulfill your aesthetic preferences. Check out our post on 50 Stunning Christmas Wreath Ideas.
●  Bring in Candles and Lights
Add warmth and a cozy feel to your home with candles and warm fairy lights. Place candles in decorative/statement holders and use string lights on mantels, trees, and around doorways.
LED candles are a safe option that gives an almost realistic appearance if you have concerns about open flames.
●

Incorporate Natural Elements
Bring the outdoors in is always a good idea and you can do this by using a fresh evergreen Christmas tree and natural elements like pinecones, twigs, and evergreen branches.
These can be incorporated into wreaths, garlands,  table centerpieces, and other decorations.
● Make It Cozy
If Christmas time is winter where you live, add cozy elements like plush blankets and holiday-themed throw pillows to your sofas and chairs.
Another fantastic way to elevate your space is changing out your regular pillow covers for festive ones during the holiday season.
●

Table Settings:
Christmas is also an opportunity to spend quality time with family and friends over delicious dinner. Set your table for holiday meals with themed tablecloths, napkins, and place settings.
Remember to add a centerpiece with candles, plants, ornaments, or a miniature Christmas tree. Want some incredible tablescaping ideas? Check out our post on 50+ Elegant Christmas Table Decor Ideas.
●

DIY Decorations:
Let your creative hats on and make your own decorations. This could include DIY ornaments, handmade wreaths, or personalized stockings.
You'll be surprised how much money you can save by creating your own decorations. It also adds a personal touch to your holiday decor. Read this article for 90 creative Christmas DIY ideas.
●

Outdoor Decorations:
Extend the holiday cheer to the outside of your home with outdoor lights, wreaths on the front doors, and festive yard decorations. Want some outdoor decor ideas? Check out our post on 75+ Enchanting Christmas Front Door Decor Ideas.
Remember, the most important thing is to enjoy the process and have fun while decorating your home for Christmas.
Merry Christmas and have fun decorating!
More Content You May Like
● 50+ Stunning Christmas Staircase Decor Ideas
● 60 Creative Christmas Nail Design Ideas 2023
● 40+ Elegant Christmas Mantel Decor Ideas
● Low-Budget Thanksgiving Decor Finds On Amazon