50+ Elegant Christmas Table Decor Ideas
Ugly sweater season is almost here — how exciting! These well-curated and elegant Christmas table decor ideas are sure to impress your guests and elevate your festive tablescaping game. 
Christmas is a season to be jolly and make beautiful memories with family and friends. The easiest way to bring festive cheer into your home is to adorn it with decorations that reflect the season's magic.
Decorating the dining table is a no-brainer during Christmas. Whether you plan to host your loved ones to a Christmas dinner or help them decorate their space, you can express your creativity by how you choose to decorate.
There are endless ideas when it comes it Christmas decor, so, it can it daunting to come up with something sophisticated and refreshing rather than kitschy. To help you add an air of elegance to your dining table this Christmas, we have curated 50+ elegant Christmas table decor ideas. We'll also share some tips and things to avoid when decorating a Christmas table.
These insta-worthy Christmas decoration ideas will bring festive charm into your home like nothing else!
1. Pick Out a Color Scheme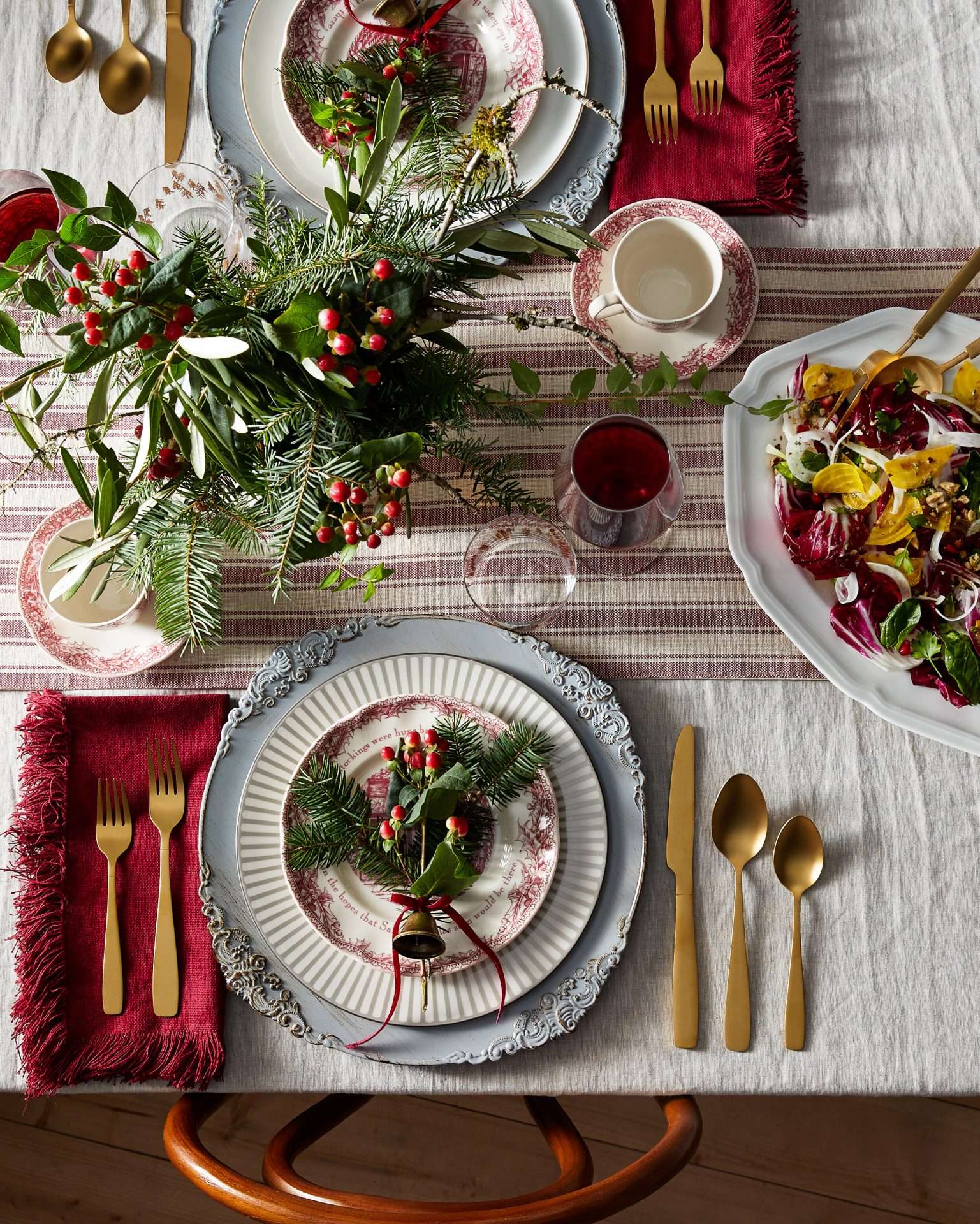 PHOTO: MCKAYLA FALECKI
2. Make it Warm and Inviting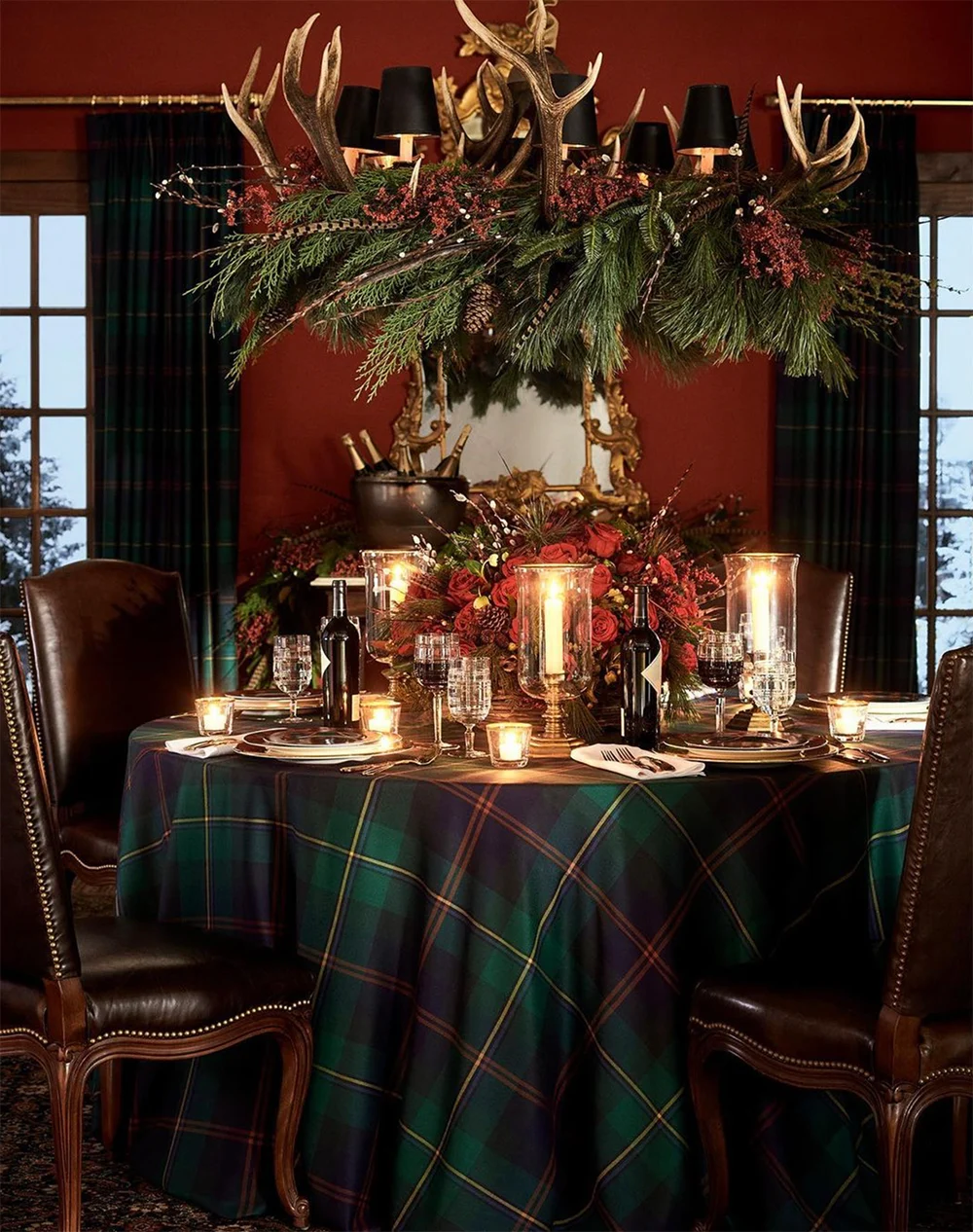 PHOTO: RALPH LAUREN HOME
PHOTO: IDREAMOFHOMEMAKING /INSTAGRAM
4. Draw the Eyes Up
PHOTO: GARDEN TRADING
5. Add Festive Statement Pieces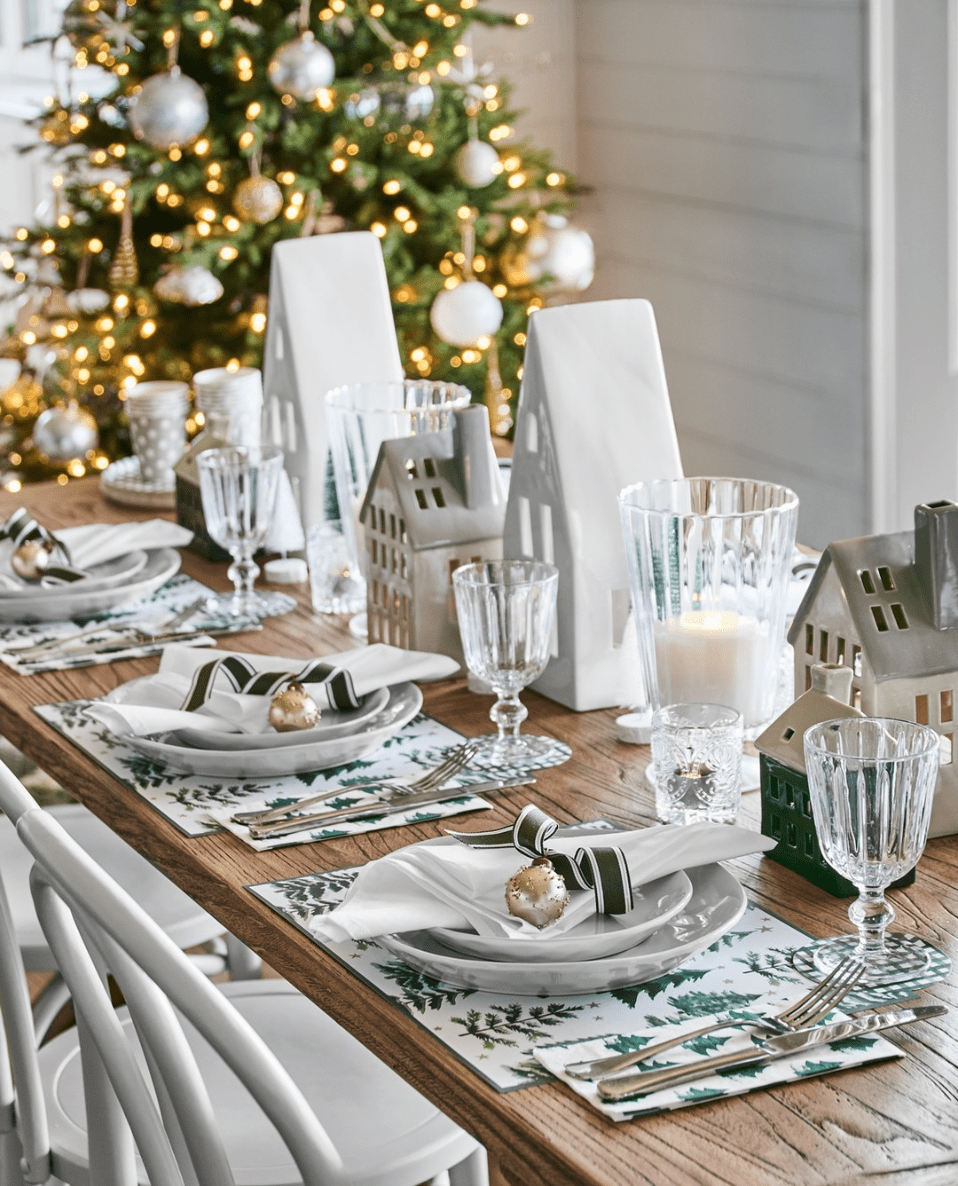 PHOTO: PROVINCIAL HOME LIVING
6. Use a Christmas Tree-Shaped Candle
PHOTO: IDREAMOFHOMEMAKING /INSTAGRAM
7. Enliven the Space With Flowers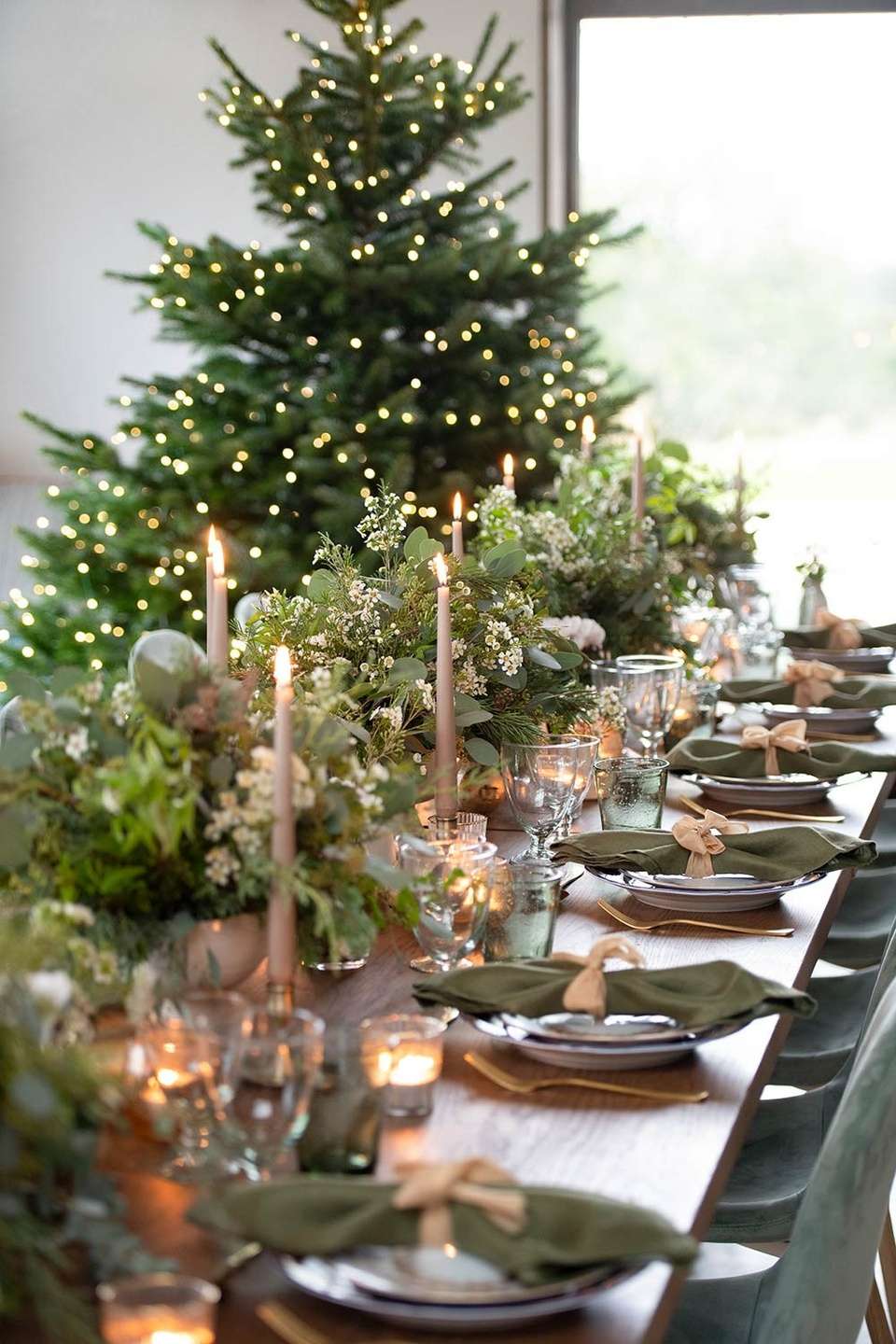 PHOTO: PHILLIPA CRADDOCK
8. Make It Glamourous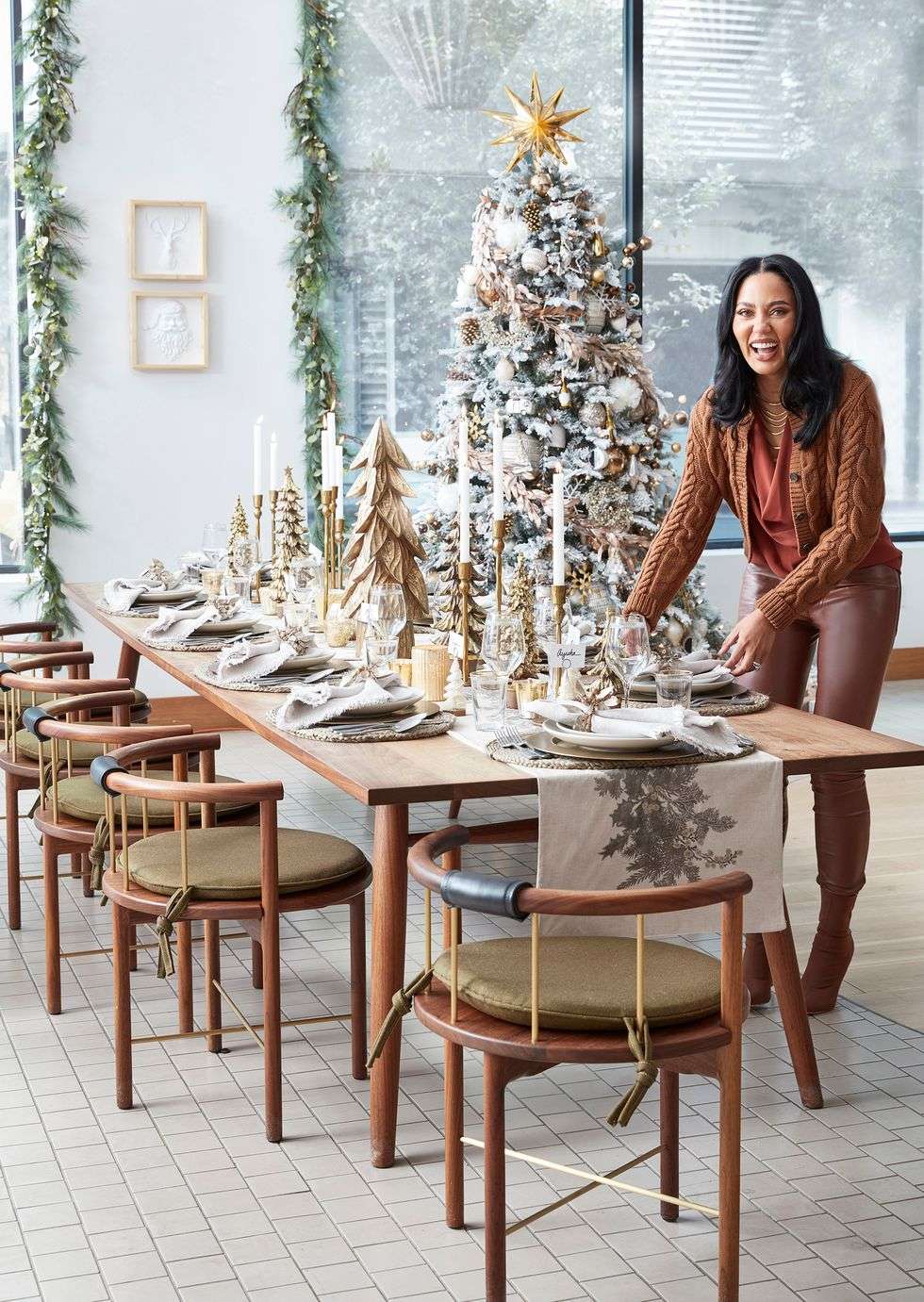 PHOTO: AYESHA CURRY
9. Add a Festive Touch With Gingham Napkins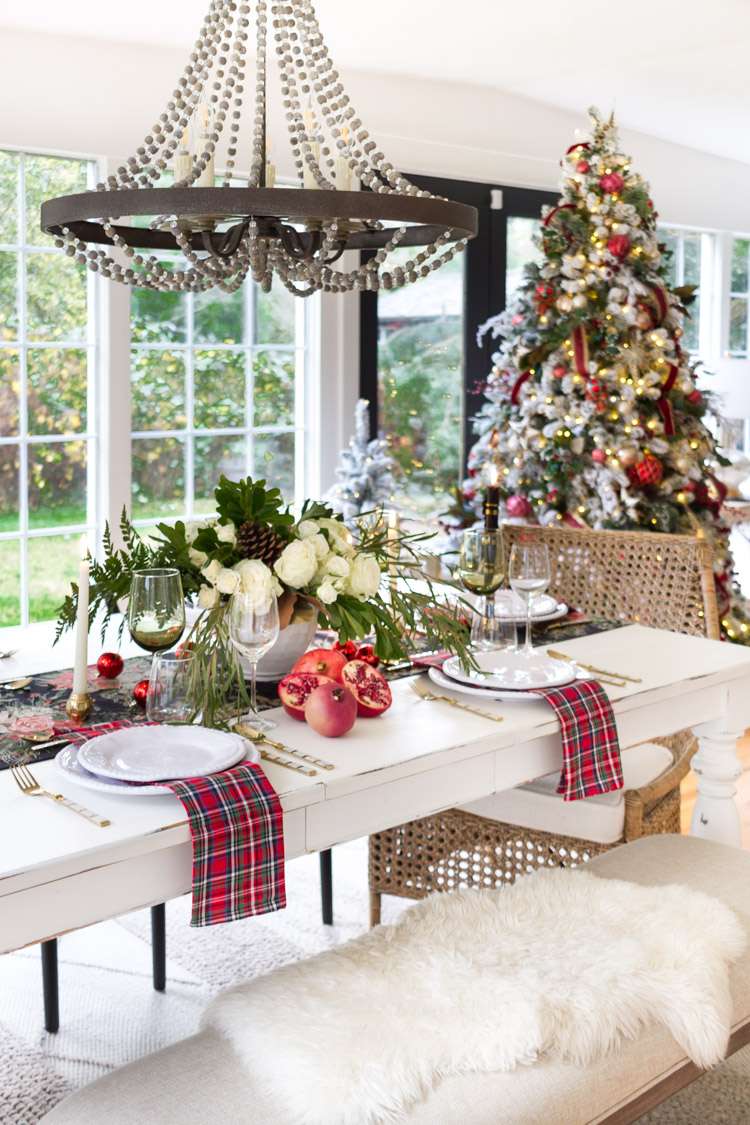 PHOTO: ZEVYJOY
10. Use Festive Tablewares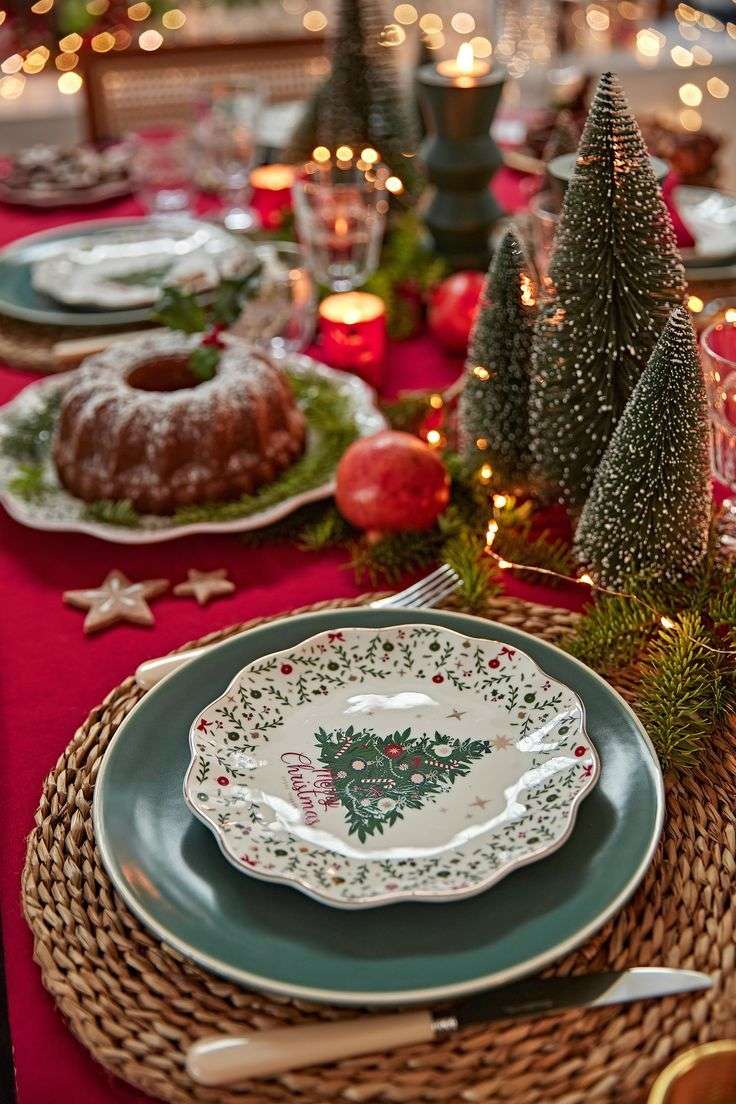 PHOTO: MAISONS DU MONDE
You may also enjoy our article on:
11. Place Gift Boxes on the Table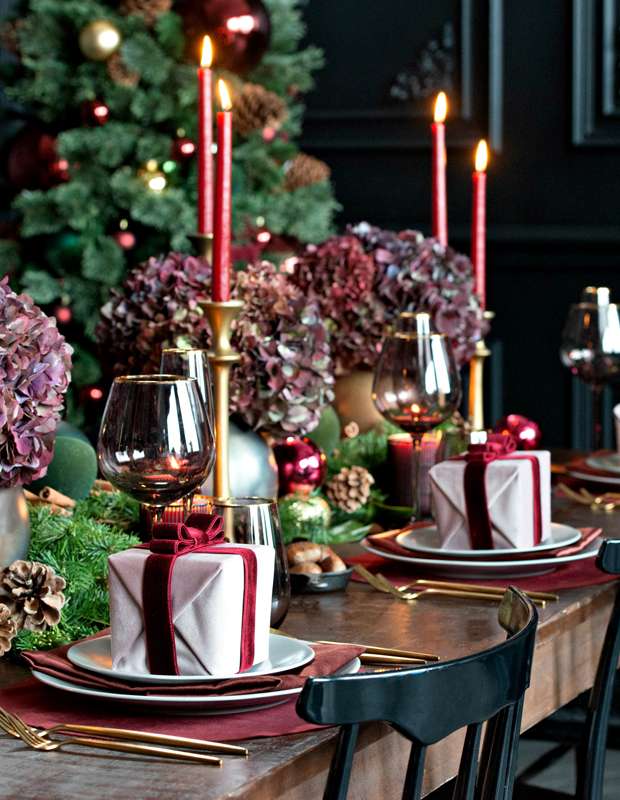 PHOTO: ANGELINA ARISTIODEMO &  LISA MARIE GODINHON 
12. Be Creative With Some DIY Christmas Decor
PHOTO: PIZZAZZERIE
13. Use Pinecones For Your Christmas Table Decor
PHOTO: JAMIE RAE PHOTO
14. Give It a Modern and Sophisticated Look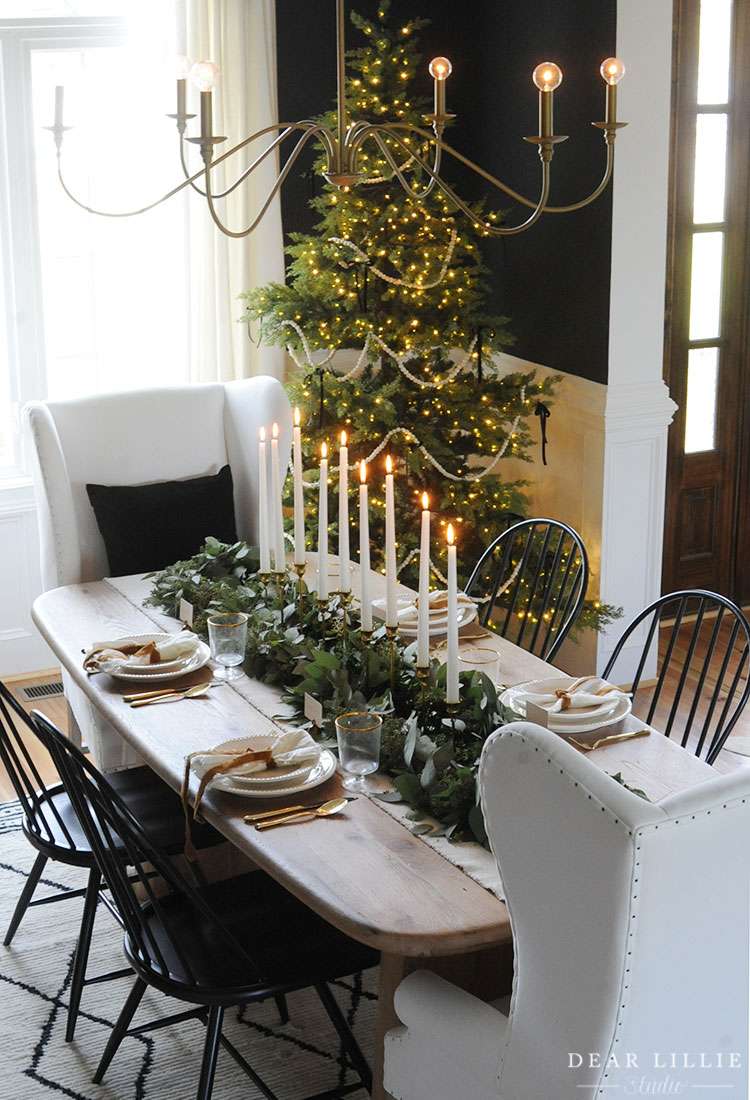 PHOTO: DEAR LILLIE STUDIO
15. Use Tall Candles to Add Interest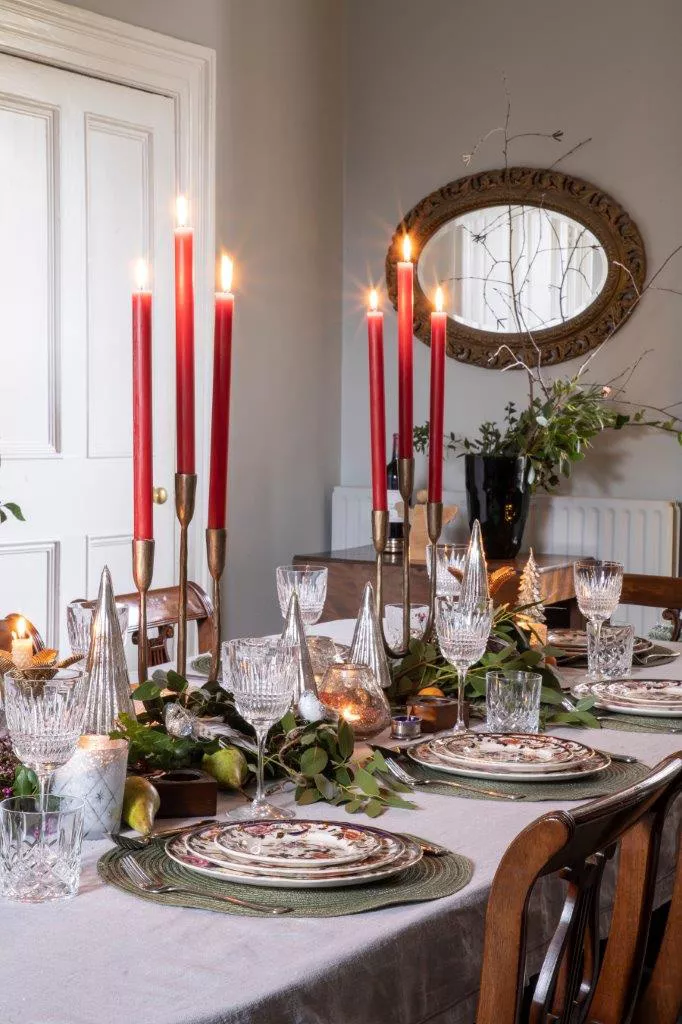 PHOTO: SHEER LUXE
16. Bring in a Fresh Christmas Tree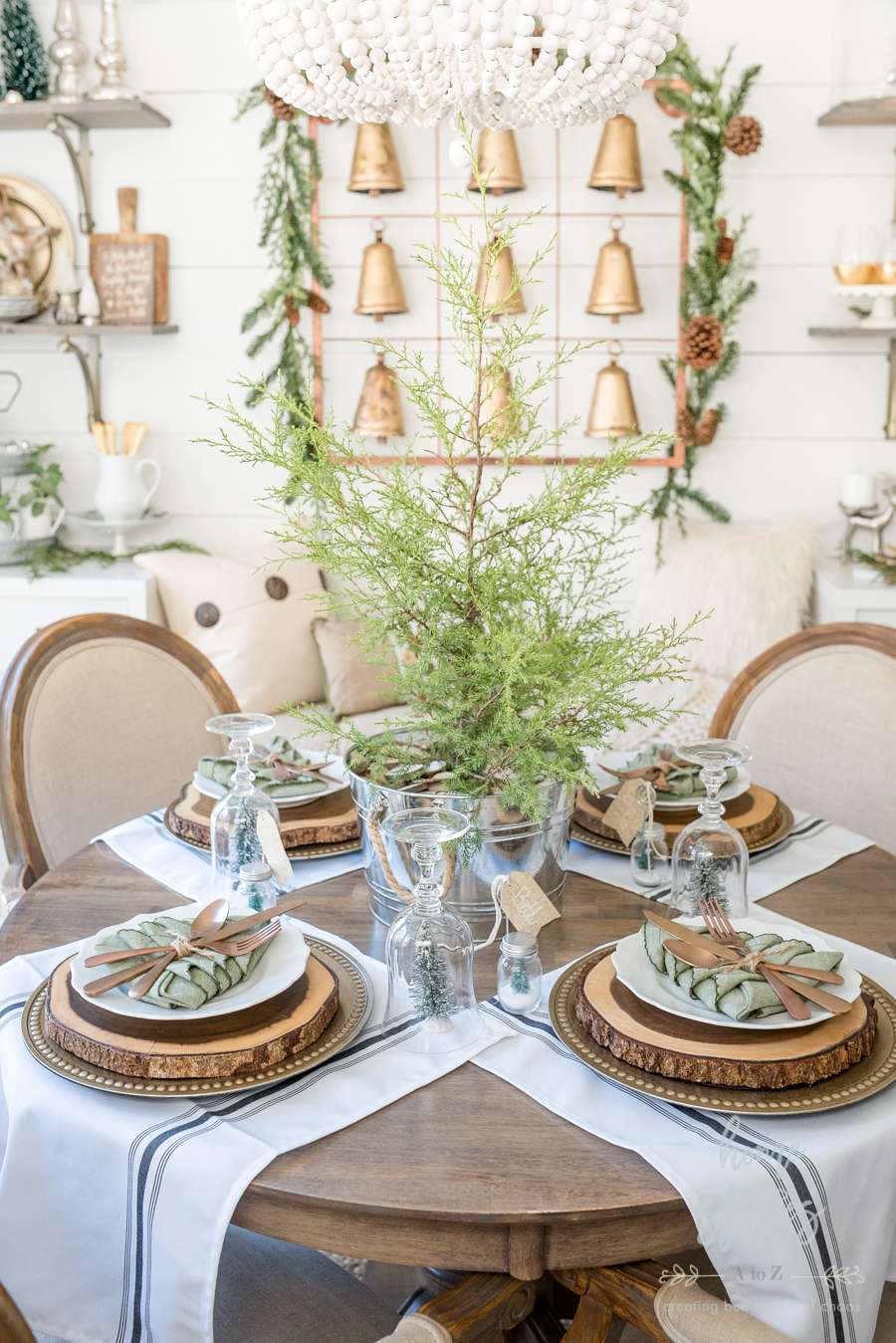 PHOTO: BETH HUNTER
17. Ravish the Chandelier with a Wreath or Garland
PHOTO: BLESSER HOUSE
18. Do Something Groovy
PHOTO: RALPH LAUREN HOME
19. Use a Red Ribbon For Your Christmas Table Decor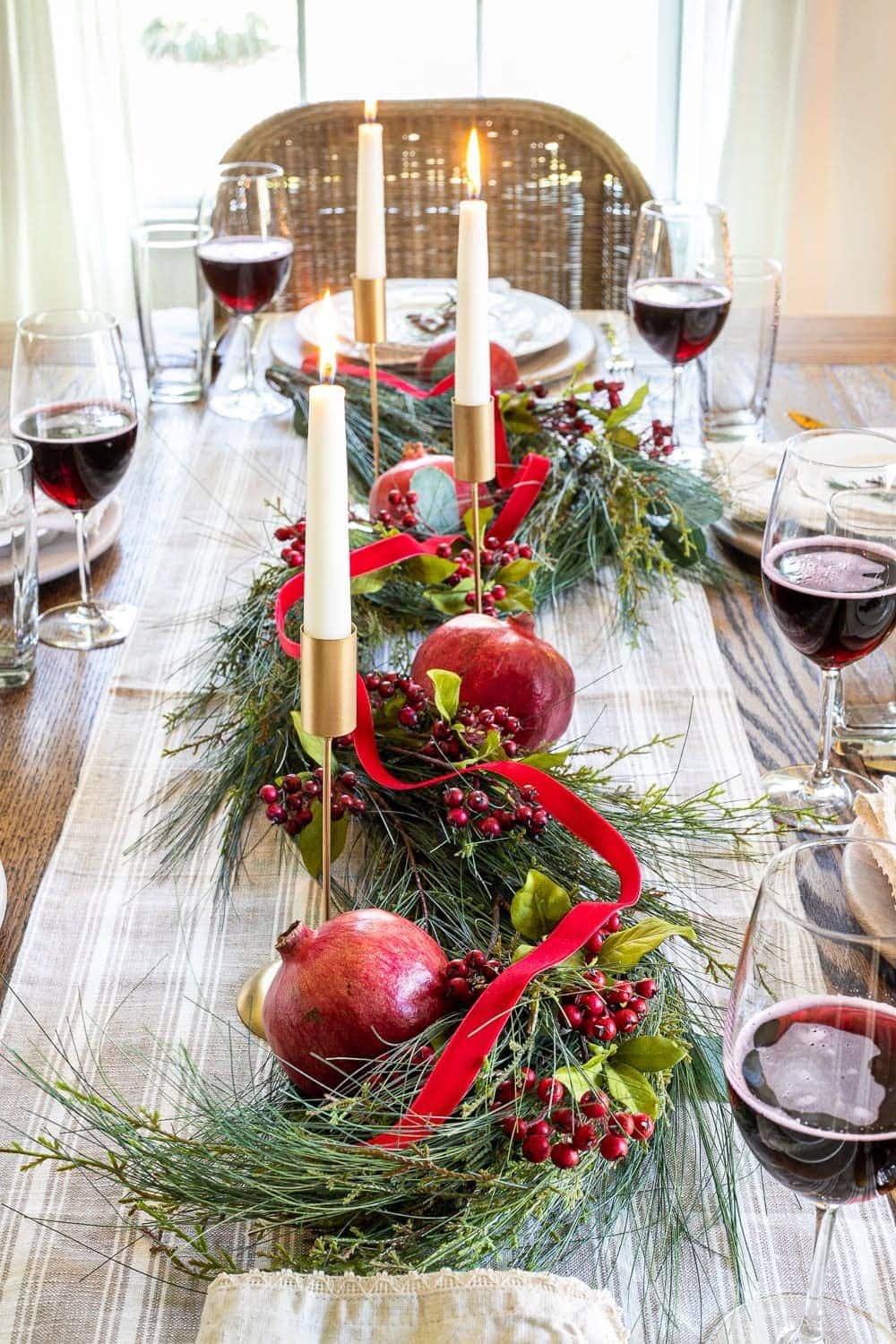 PHOTO: BLESSER HOUSE
20. Go With a Red Table Runner
PHOTO: PINTEREST
You may also enjoy our article on:
21. Add Some Dramatic Flair
PHOTO: ALFRESCO EMPORIUM
22. Place Miniature Christmas Trees on the Table
PHOTO: ALFRESCO EMPORIUM
23. Maintain Your Home's Original Character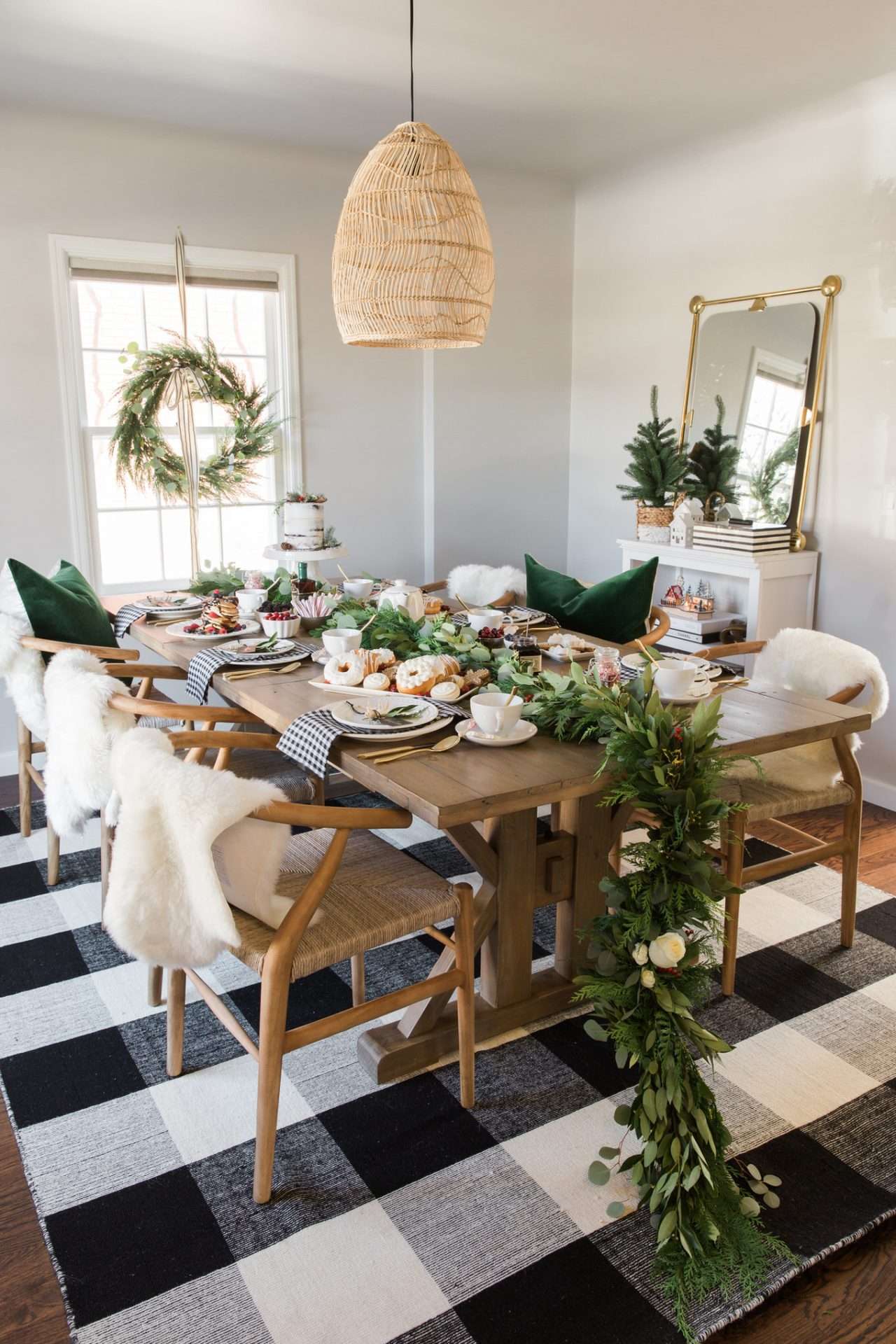 PHOTO: HELLO FASHION BLOG
24. Use a Metallic Table Clamp to Add Decorations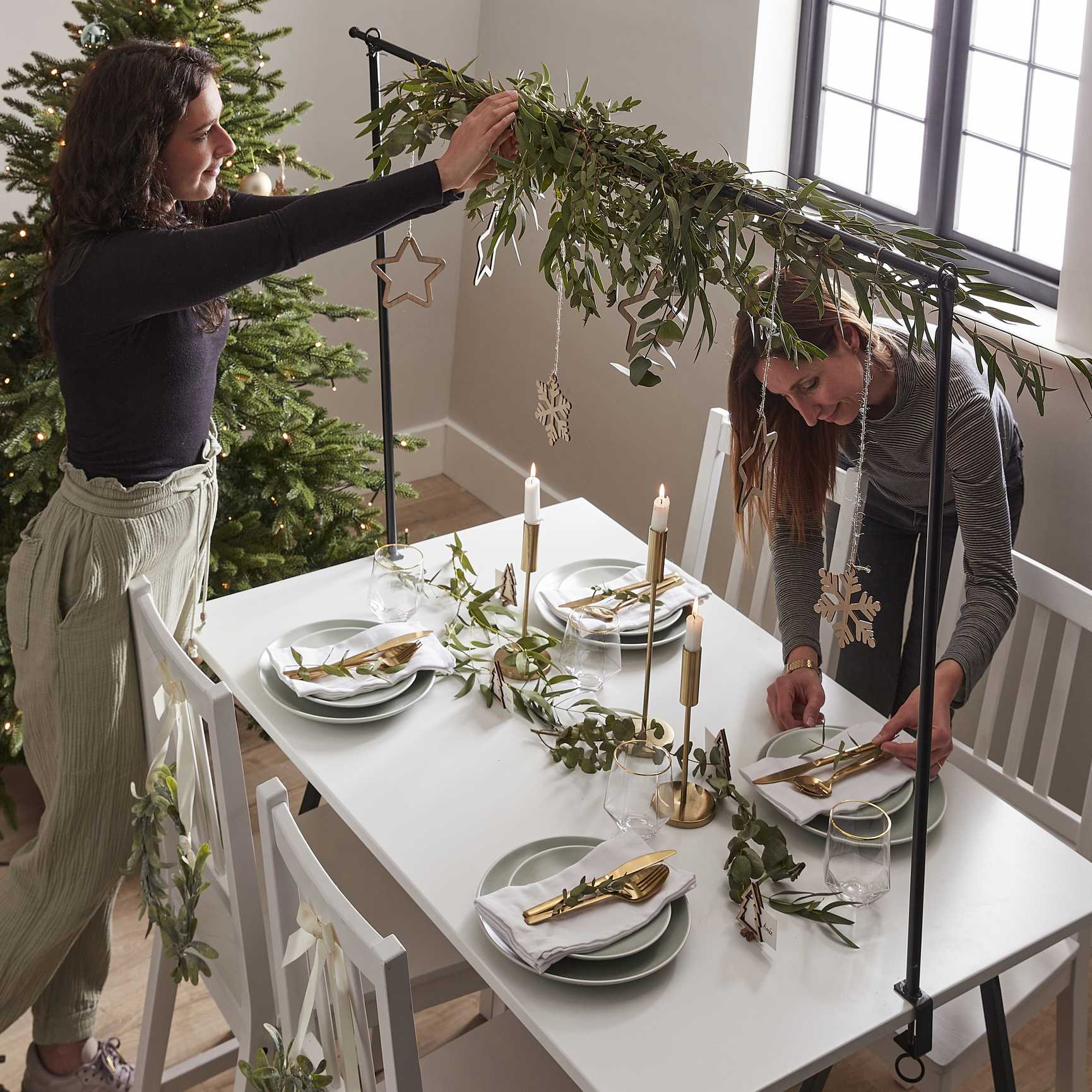 PHOTO: GINEGR RAY
25. Go for a Rustic Look
PHOTO: CHLOE MACKINTOSH
26. Add a Centerpiece
PHOTO: MELANIE ACEVEDO
27. Create a Moody Ambiance
PHOTO: STUDIO MCGEE
28. Embrace "Less is More"
PHOTO: MADELINE HARPER
29. Make It Exciting With a Gingerbread-themed Table
PHOTO: LUXXU
30. Add Red Accent With Candles
PHOTO: LEPETIT BALLON
You may also enjoy our article on:
31. Keep It Classy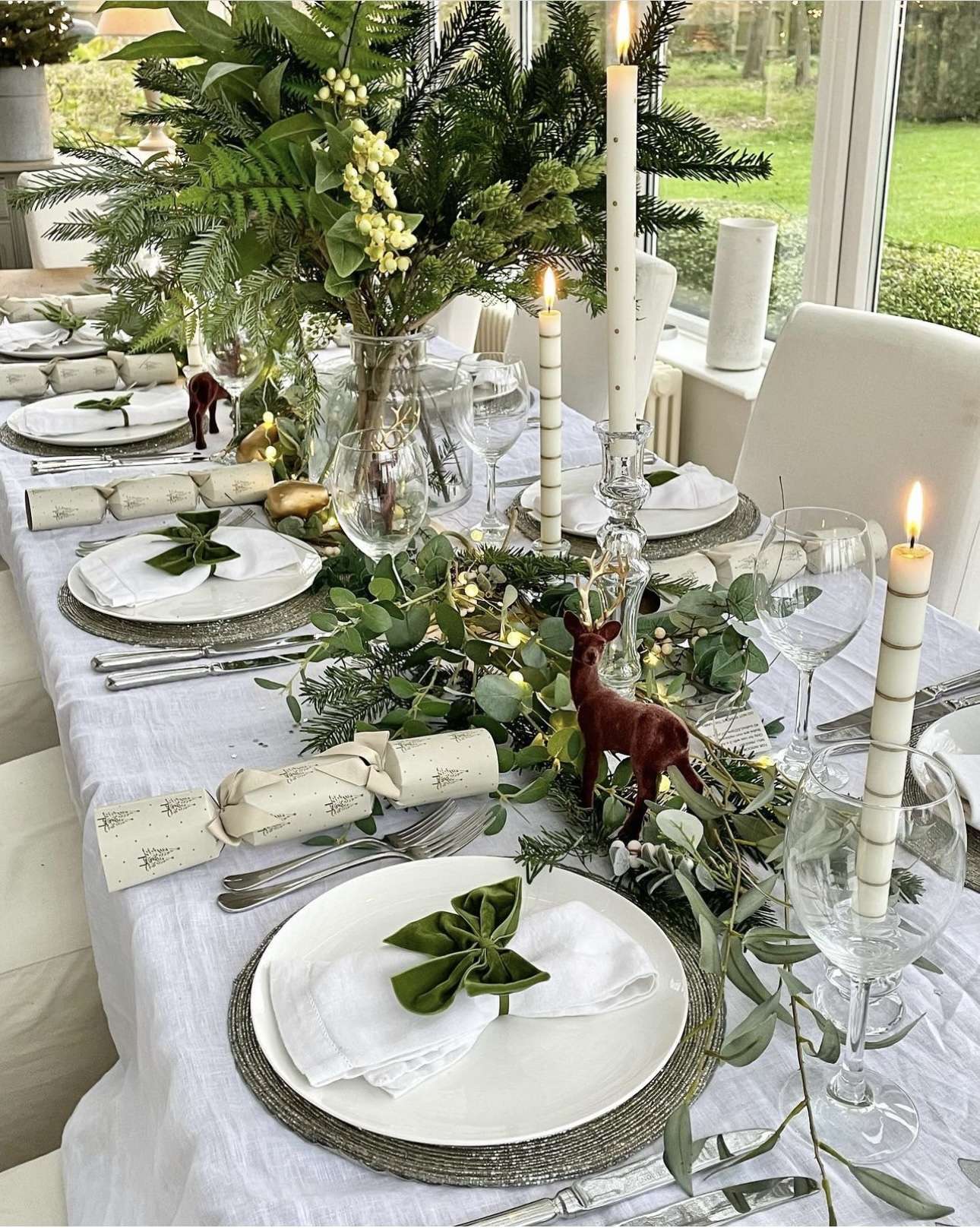 PHOTO: LAURAHOMEANDLIFESTYLE/INSTAGRAM
32. Bring Some Red Berries In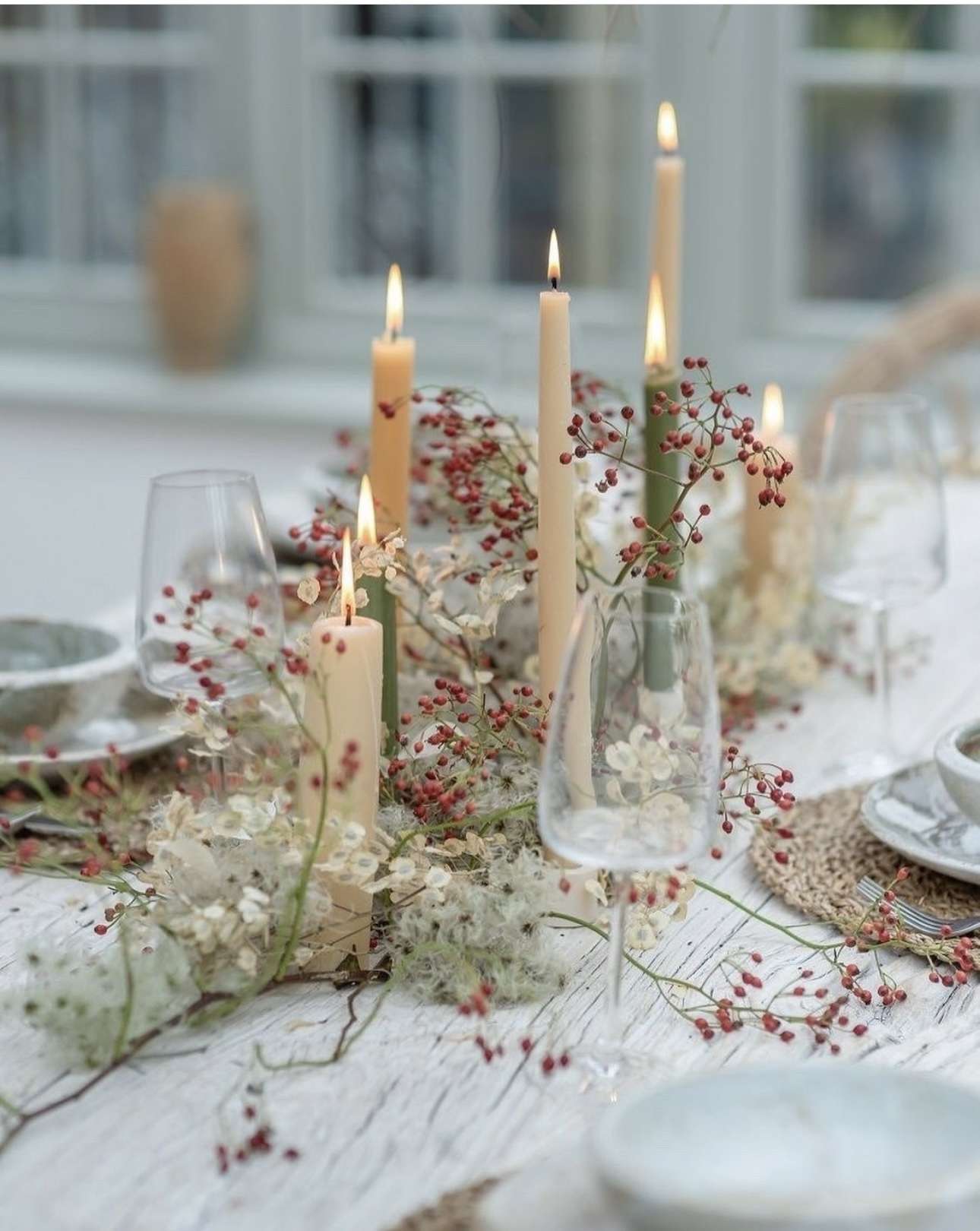 PHOTO: JUTIDERNA/INSTAGRAM
33. Keep Clutters at Bay
PHOTO: THEHIGHLANDHOME/INSTAGRAM
34. Embrace a Traditional Christmas Table Decor
PHOTO: CLIVENICHOLAS/INSTAGRAM
35. Add Style to the Napkins With a Knot Tie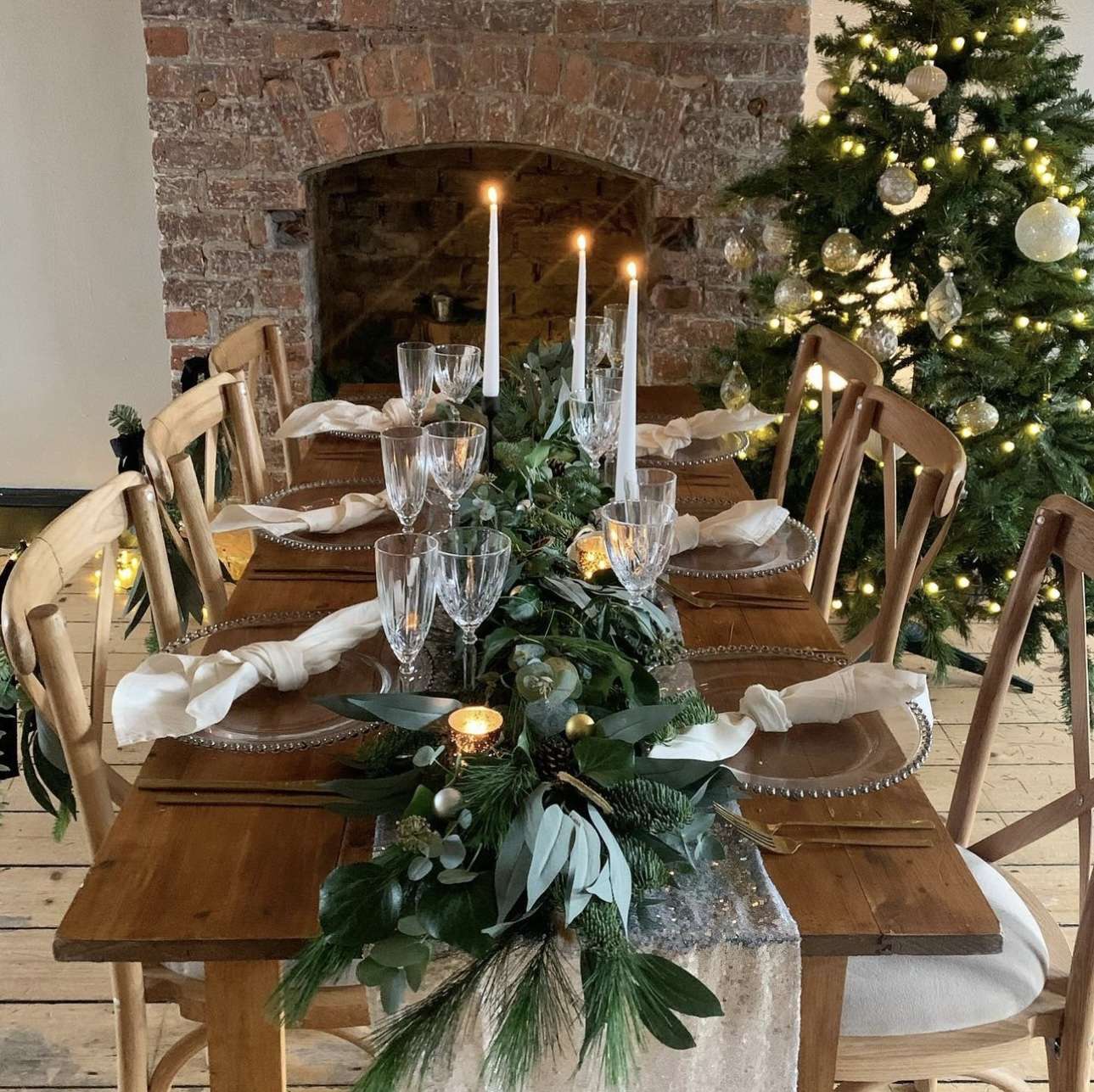 PHOTO: SHINDIG.EVENT.STYLING/INSTAGRAM
PHOTO: WORLDMARKET/INSTAGRAM
37. Use Tableware with a Matching Pattern
PHOTO: NANCYANDBETTY/INSTAGRAM
38. Skip the Traditional Red Accent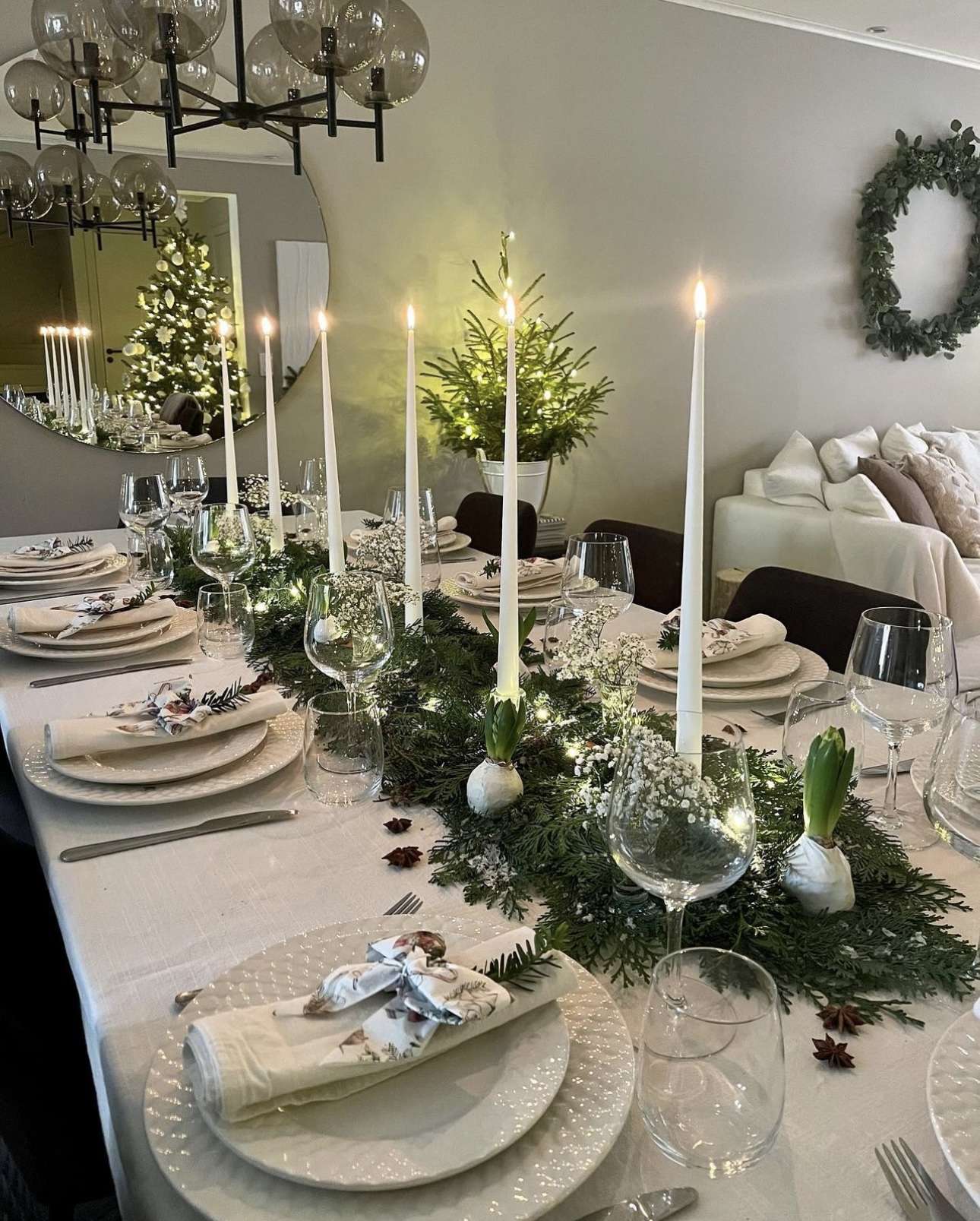 PHOTO: INTERIOR_BY_MARIA/INSTAGRAM
39. Add Some Flair to the Chairs With an Eucalyptus Swag Wreath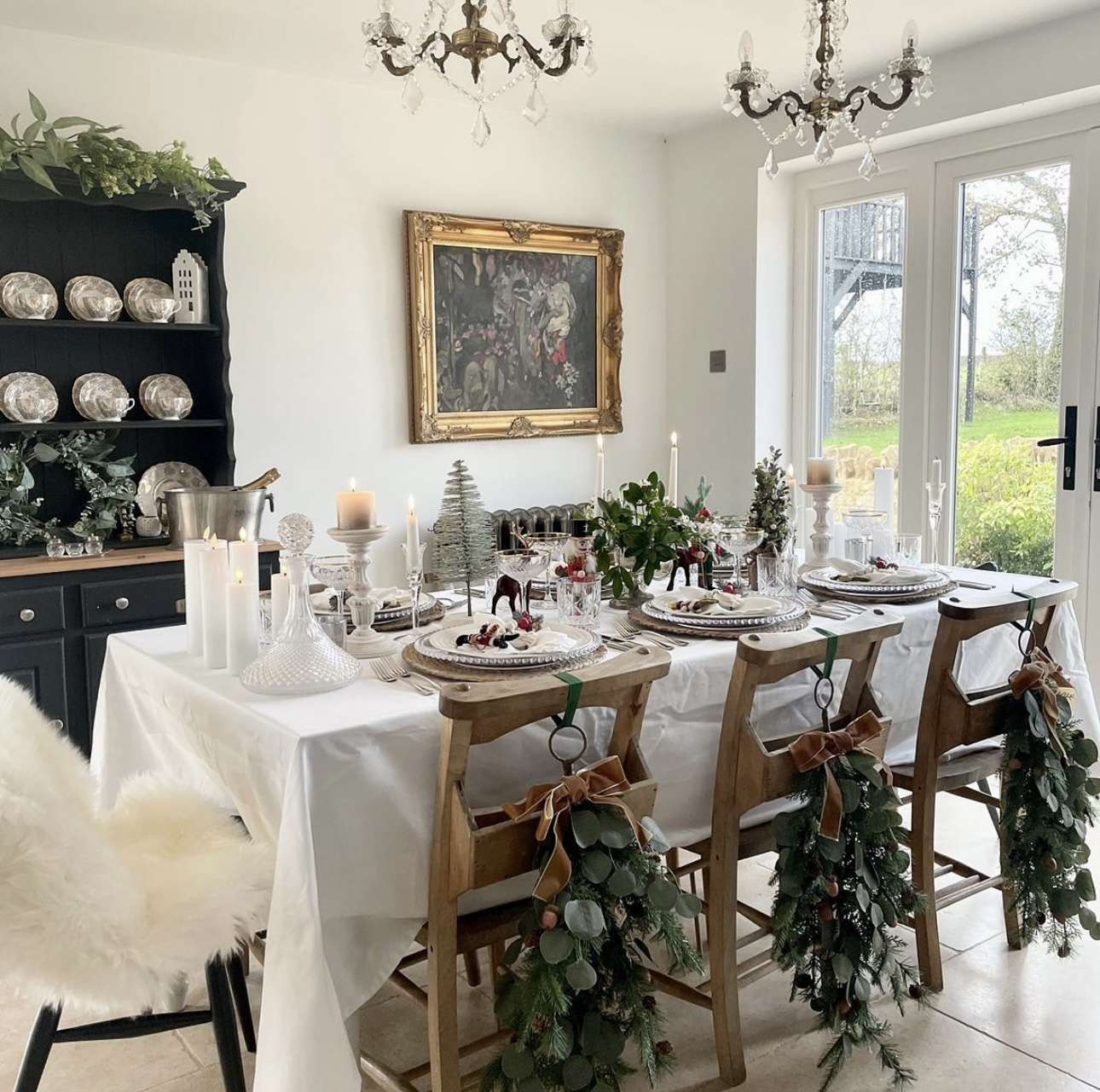 PHOTO: ROCKING_THE_COTSWORLD/INSTAGRAM
40. Use Garland for the Christmas Table Decor
PHOTO: JOULES/INSTAGRAM
You may also enjoy our article on:
Low-Budget Thanksgiving Decor Finds On Amazon
41. Place a Christmas Tree in the Dining Area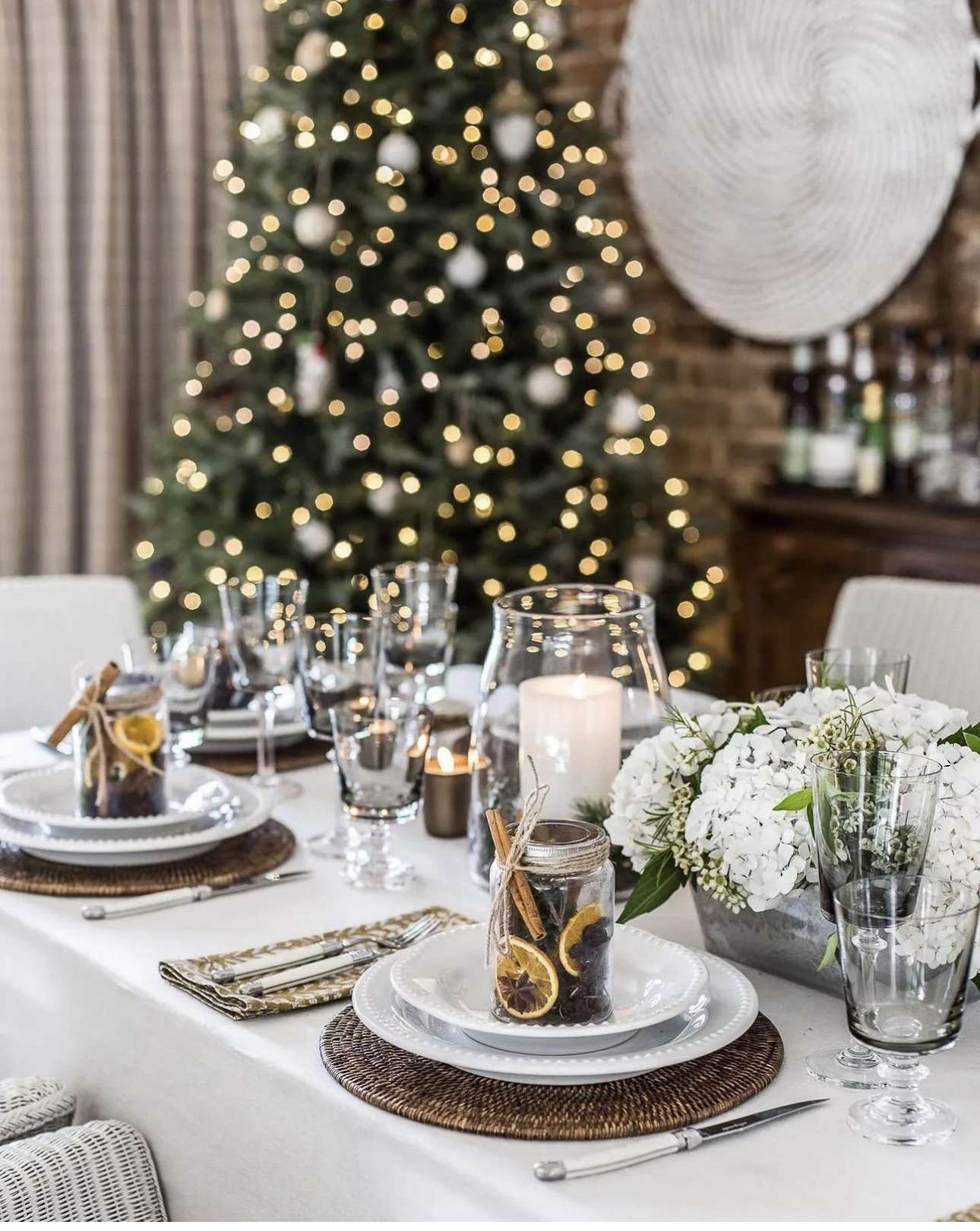 PHOTO: COTTONWOODANDCO/INSTAGRAM
42. Embrace a Rustic Christmas Table Decor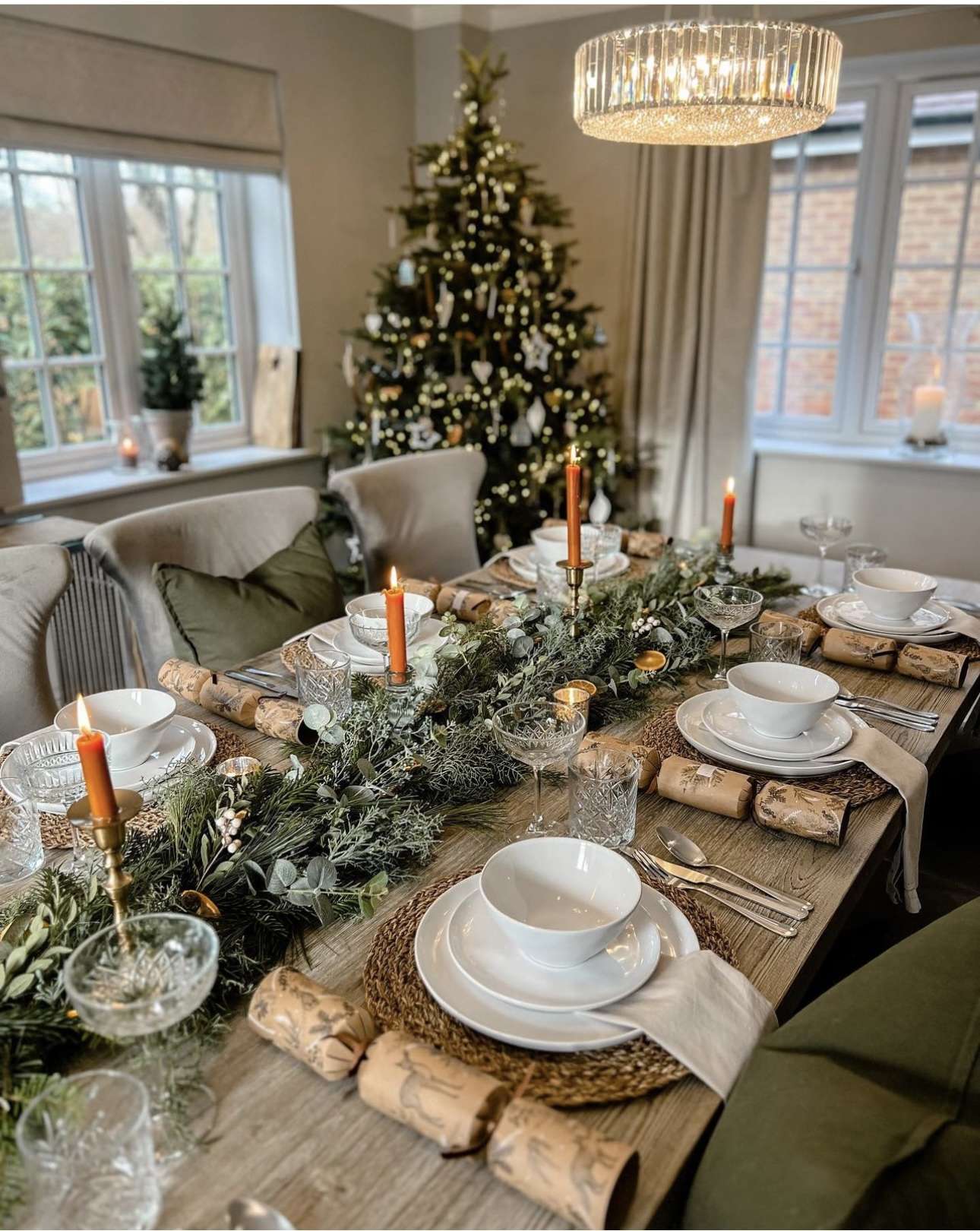 PHOTO: BERSHIRE.BUILD/INSTAGRAM
43. Add Lighting to the Garland
PHOTO: VALLEY_VIEW_VISIONS/INSTAGRAM
44. Consider Plants in Woven Baskets
PHOTO: OSBORNINTERIORS/INSTAGRAM
45. Add a Statement Piece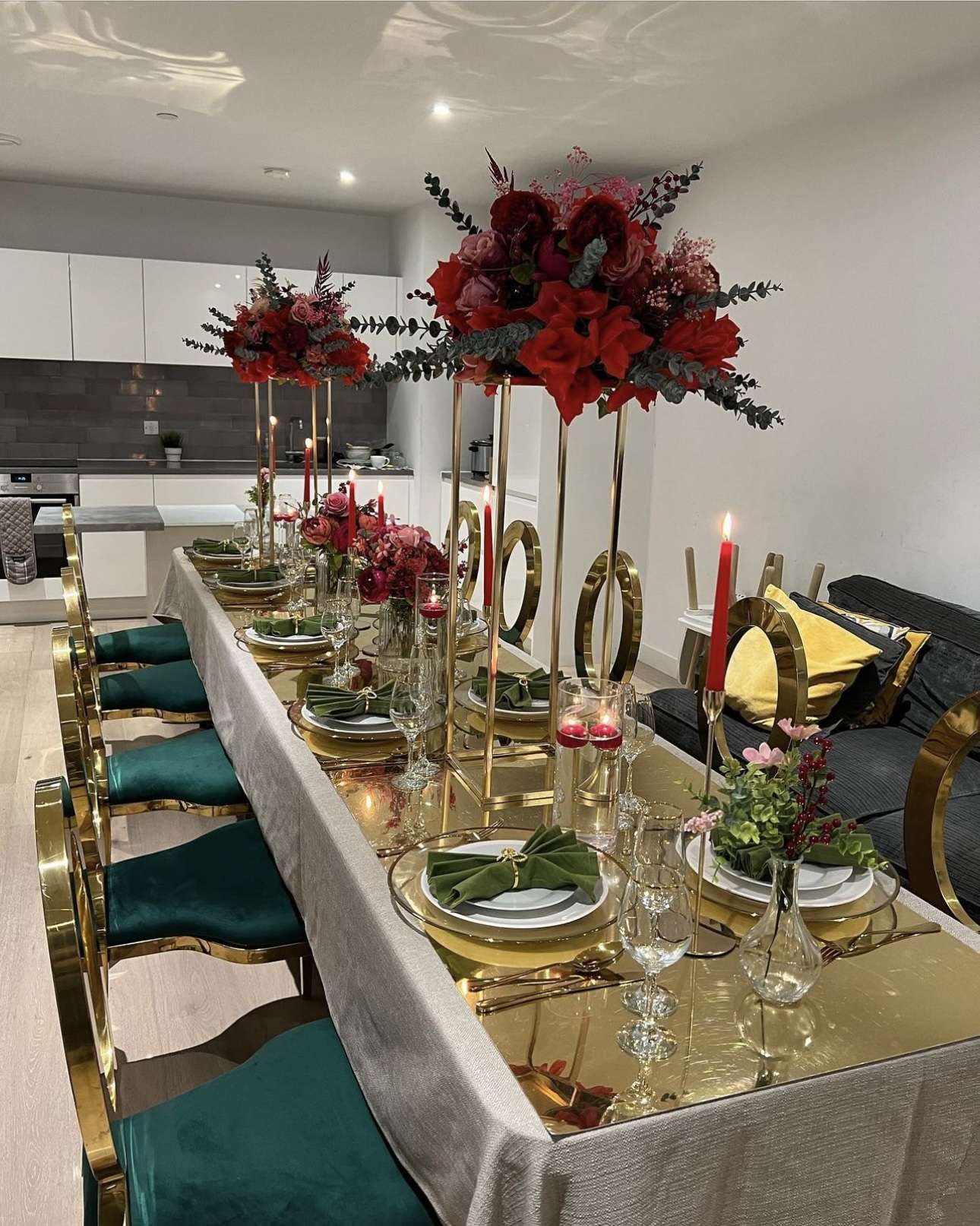 PHOTO: ITSASWEETLIFELDN/INSTAGRAM
46. Consider Red Candles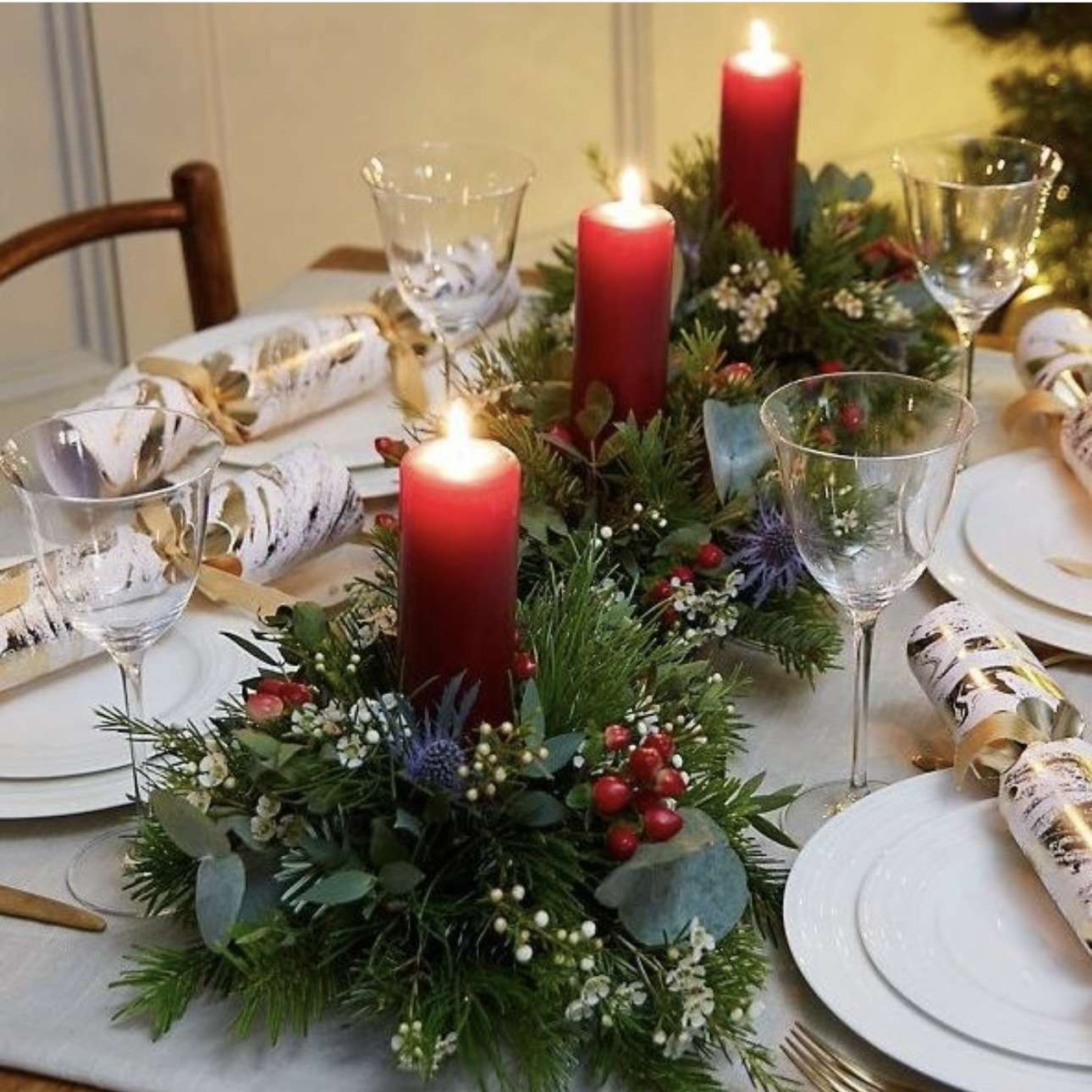 PHOTO: ALTERNATIVE_ARRANGEMENTS/INSTAGRAM
47. Use Miniature Nutcrackers for the Christmas Table Decor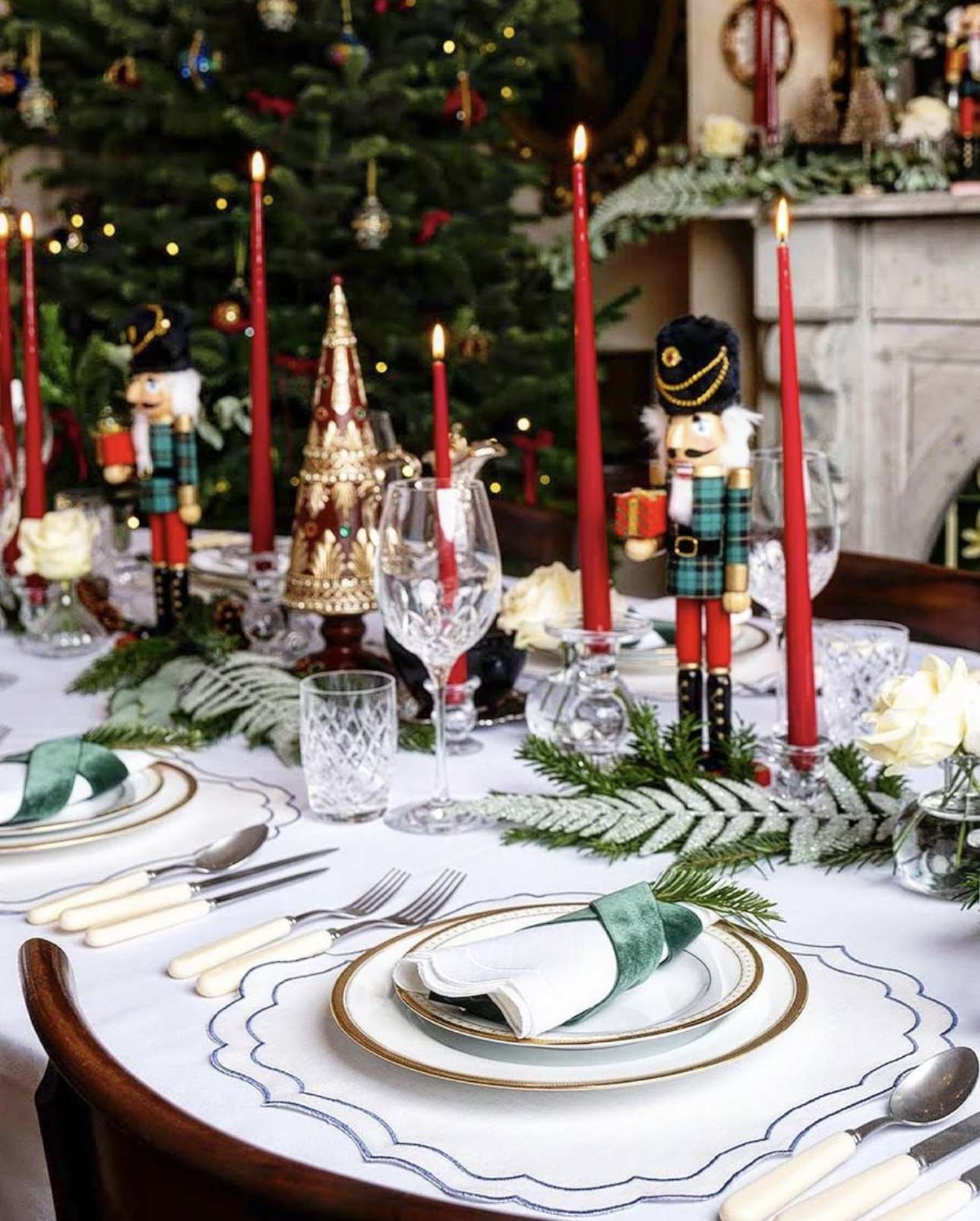 PHOTO: OILBLE.BELFAST/INSTAGRAM
48. Place Two Christmas Trees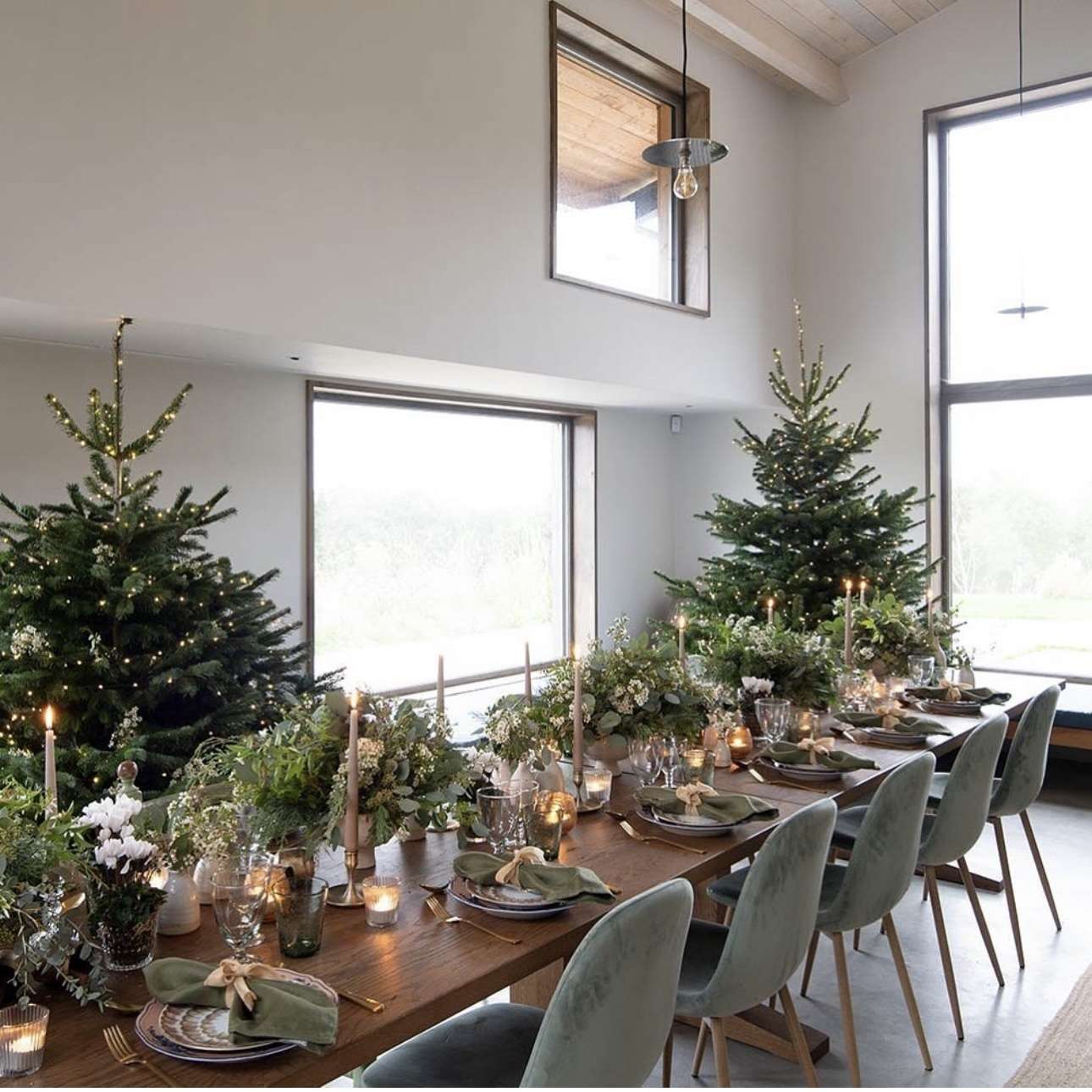 PHOTO: PHILIPPACRADDOCK/INSTAGRAM
49. Use Brass-Colored Tableware
PHOTO: RAISING3FOODIES/INSTAGRAM
50. Bring in Some Fresh Roses
PHOTO: LEAVE IT TO US BH/INSTAGRAM
51. Embrace the Chaos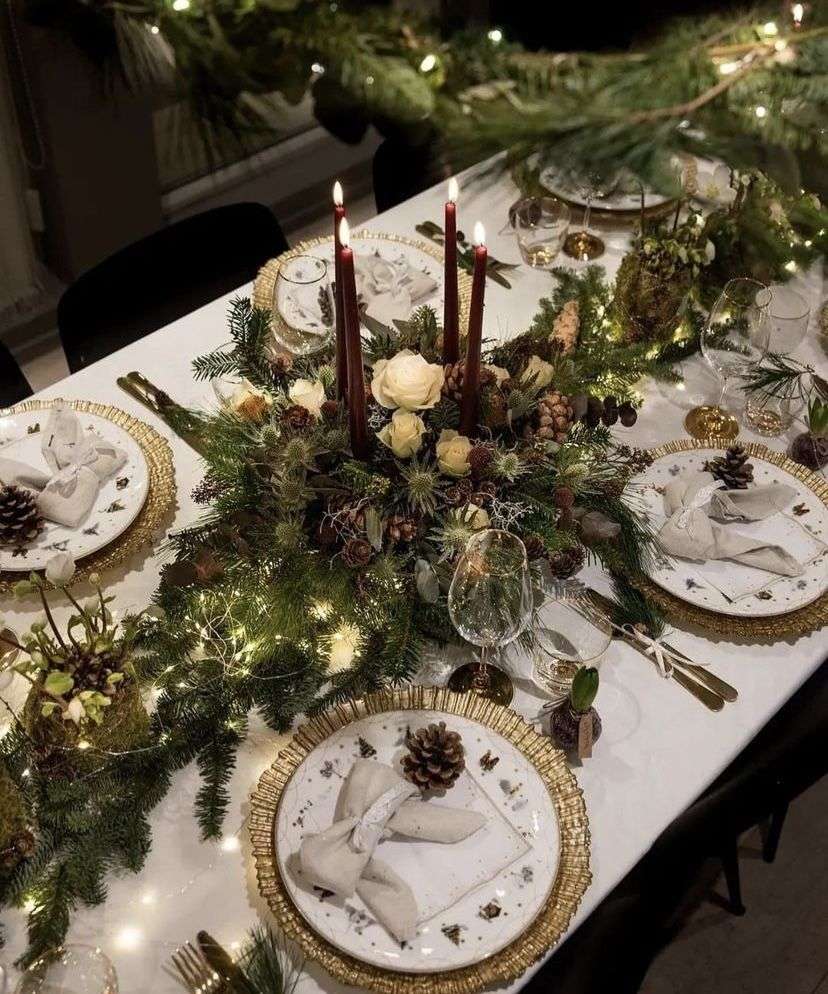 PHOTO: GIULIA ROSSI
You may also enjoy our article on:
What To Look For When Buying Artificial Christmas Trees
Things to Avoid When Decorating a Christmas Table
●    Forgetting to Clean First
No one wants to dine in a filthy space. So, start on a clean slate, literally! Clear out your dining table and give it a wipe using a damp cloth.
While you're at it, you may also clean the dining room and the rest of your home before decorating for Christmas.
● Overcrowding
Keep in mind that the primary purpose of a dining table is for eating. Placing too many decor items and tableware can make the space unsightly and uncomfortable to dine in.
A minimalist tablescape is often easier to execute. Instead of overwhelming the table with decorations, decorate the walls or cabinets in the dining area.
● Forgetting Candles
Dining with candlelight during the holidays is a great way to add ambiance and a cozy feel to the space.
Whether red, white, or custom candles, they are sure to elevate the aesthetics of your festive tablescaping. Remember to use it safely! Only turn it on while you're dining and blow it out afterward.
● Not Adding a Centerpiece
Christmas table centerpieces are a great way to create unique and eye-catching dynamics.
Some common items that you can use for your centerpiece are a garland, vintage candle holder, flowers in a vase, and festive ornaments.
● Lack of Planning
You may want to avoid going with the flow if decorating isn't your area of expertise. Better planning equals better execution.
Start by gathering your favorite Christmas table decor ideas. Before going shopping, pick a color theme and have a clear vision of the aesthetics you want to achieve.
● Using Jarring Tableware
You eat with your eyes first! A tableware that exudes sophistication can infuse a high-level style into your Christmas tablescape. Bring out and make use of your finest tableware.
Consider using holiday-inspired napkins or napkin rings. A chic dinnerware enhances the dining experience for you and your guests. It also sets the mood for special occasions like Christmas, as well as expresses your personal style
Happy Holidays and Enjoy Tablescapping! 
You may also enjoy our article on:
Best Christmas Trees On Amazon Under $100