12 Best Designer Books To Decorate Your Home
The popular saying goes "do not judge a book by its cover" and in a literal sense, this is a fact in most cases. However, designer books are in a league of their own, and its starts from the cover. For the longest time, books have been used as an accessory to spruce up the home.
Why do people buy designer books? Designer brands convey a sense of status, exclusivity, and wealth. Interior designers and home decorators use designer books to add an understated elegance and to create an ambiance in a room.
Designer books can effortlessly add a touch of elegance and sophistication to your home. Not only do decorative coffee table books add visual interest to your home, but they are also a great source of entertainment for your guests. Designer books also add character and charm to your space.
Whether displayed on your coffee table, bookshelf, tv console, or sideboard, these books are eye-catchy and sure to please. There is a plethora of designer books out there so it choosing the best one in relation to aesthetics and in-page content can be a bit overwhelming.
In this article, we have rounded up 12 best designer books that are fascinating to read and will add visual appeal and a contemporary feel to your home.
Enjoy the read! 
1. LOUIS VUITTON CATWALK
Louis Vuitton is a popular luxury brand that has been making waves in the fashion industry since 1998. Louis Vuitton Catwalk is the perfect designer book for a coffee table as it records the hugely influential collections designed by LV's talented artistic directors like Marc Jacob and Nicolas Ghesquière.
The coffee table book comes in a solid hardback and contains 632 pages. LV's Catwalk cover is minimal but its vibrant orange color can visually interest and add a pop to your interior.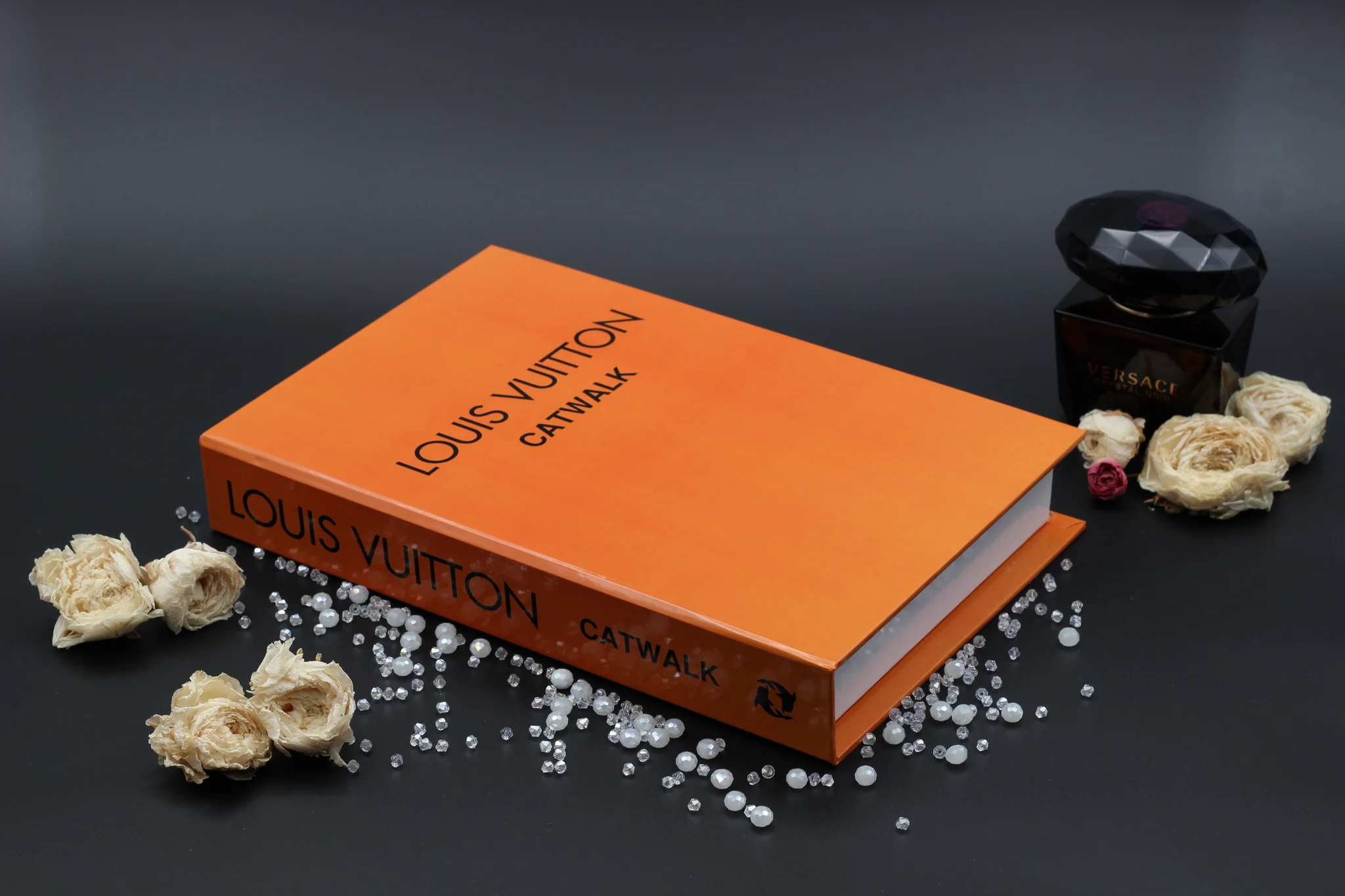 2. TOM FORD: 001
Founded in 2005 by Thomas Carlyle Ford, Tom Ford is one of the world's most influential luxury brands today. The monochrome Tom Ford book is a commonly used designer book that instantly adds elegance and a sense of style to a space. The book features the complete catalog of Ford's designs, including his designs from Yves Saint Laurent and Gucci from 1994 to 2004 before founding Tom Ford.
In addition to featuring glossy images lensed by fashion photography gurus, the monochrome slipcover can't help but add a stylish touch to wherever it's being placed.
3.
CHANEL COLLECTIONS AND CREATIONS: DANIELLE BOTT
Chanel is a France luxury brand that found by Coco Chanel in 1910. Today, Chanel is a powerhouse fashion brand that is second to none. Chanel's collection and creations book is one of the best coffee table books that can easily elevate your space. Housed in a monochrome and minimalist cover, you will find this designer book in most renowned homes.
This book features a plethora of beautiful designs by Coco Chanel from her 1920s private archives and onwards. These designs have been reimagined as motifs for brand-new beauty products, clothing, and accessories
4. PRADA CATWALK: THAMES & HUDSON
Prada is an Italian luxury fashion brand founded in 1913 by Mario Prada. For over a century, Prada has designed beautifully crafted classic and eccentric clothing and fashion accessories.
Published by Thames and Hudson Ltd, this is the ideal decorative book for Prada lovers and anyone looking to add a touch is sophistication and subtle stylish touch to their home. The cover is minimalistic and features a pale shade of blue, making it ideal for any space. Prada's Catwalk is a must-have finishing touch for any home decor.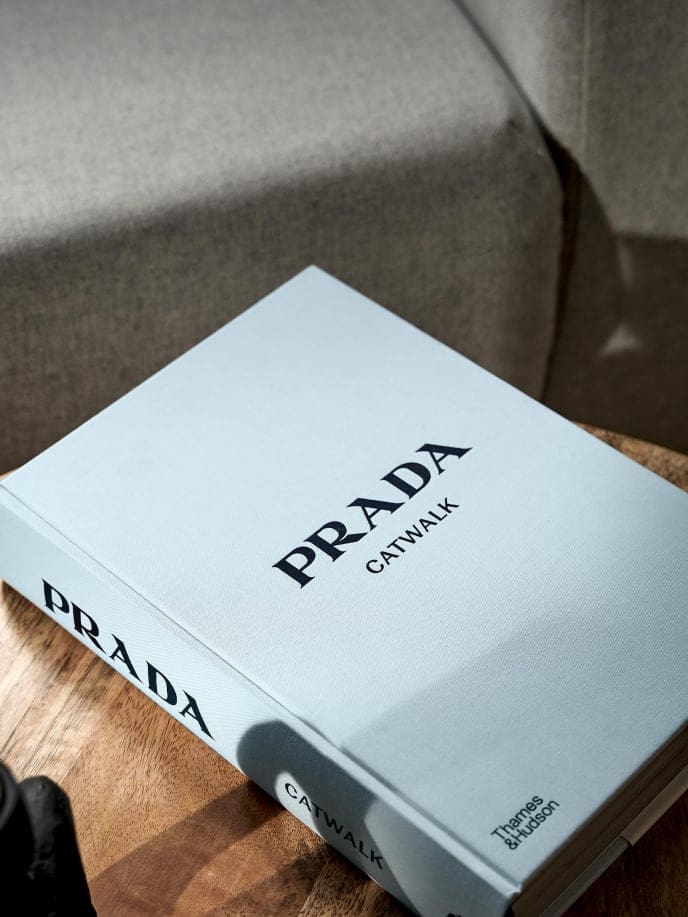 5. YVES SAINT LAURENT CATWALK
Yves Saint Laurent, also known as YSL and Saint Laurent is a renowned French luxury fashion brand founded in 1962. Organized chronologically, YSL's Catwalk features a brief history of the brand, a concise biographical profile of Yves Saint Laurent, and a curated collection of the brand's designs.
This vibrant pretty pink designer book will add a pop of color to your home interior. So, if you're looking to evoke character and personality in your coffee table or sideboard, this may be the perfect decorative book for you.

6. IN VOGUE: ANGELETTI OLIVA
First issued in 1892 as a weekly newspaper, today, Vogue is the world's most influential fashion magazine. In Vogue is one of the best coffee table books with a monochrome cover that offers an attention-grabbing view of the history and development of Vogue.
The book basically gives a thorough insight into the makings of the magazine- from the runways to editorial meetings, and even pages of Vogue Magazine. This book is a crowd-pleasing accessory that will add a decorative touch to anywhere it's placed.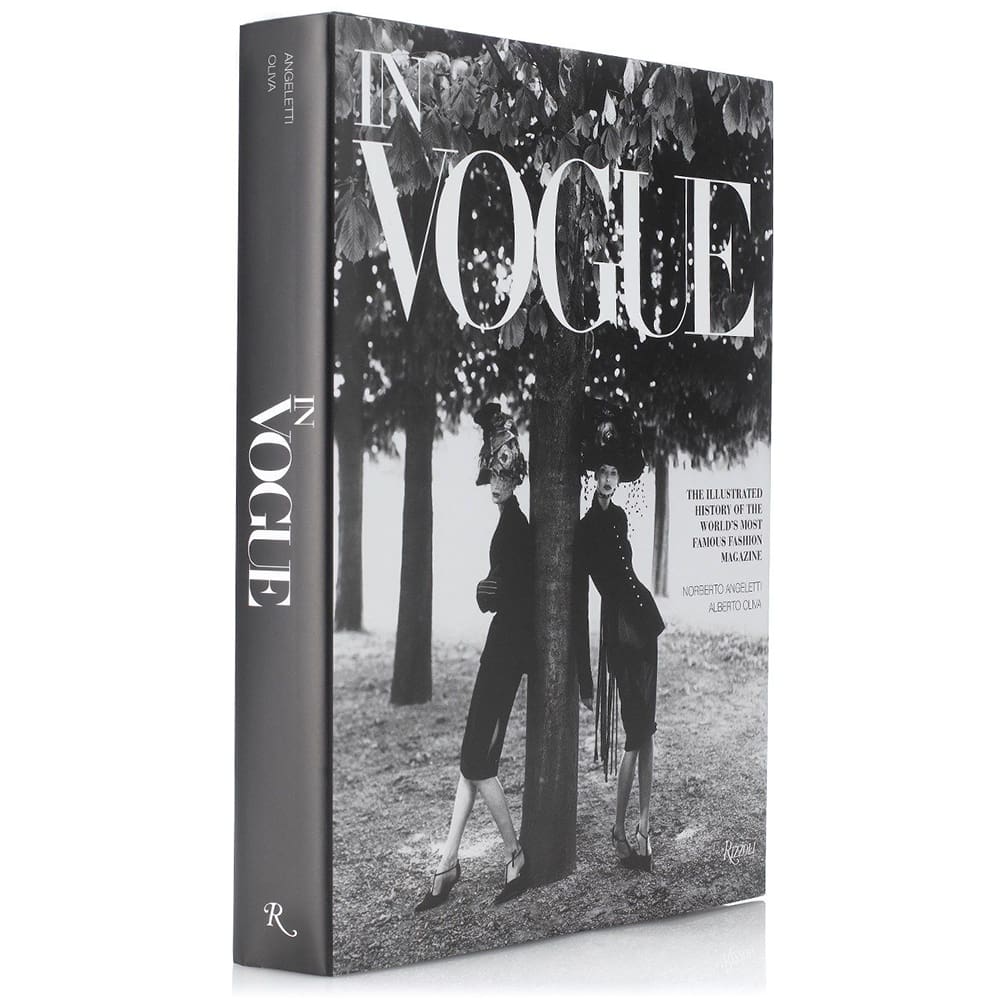 7. HERMÈS PARIS
Hermès is a luxury French fashion brand founded in 1837 and known for its classic style and craftsmanship. Herman Birkin bags are currently the most expensive handbag in the world. Did you also know that Hermès is one of the first fashion brands to have an online store? Probably not!
You probably also didn't know that it takes 2 days to produce one Birkin bag. Pretty cool huh? There's so much history rooted in this influential brand. The Sac Bijou Birkin bag costs about $2 million USD.
Hermes variant orange book adds a touch of luxury and sophistication to any space. This decorative coffee table book is well suited to any contemporary, or antique-styled interior.
8. VALENTINO: MIRABILIA ROMAE
Founded by Valentino Clemente Ludovico Garavani in 1960, Valentino is a renowned Italian luxury fashion brand that is loved all over the world. The creative teams behind Valentino, Pierpaolo Piccioli, and Maria Grazia Chiuri have advanced the brand's style with their modern feminine designs.
The Valentino book shows the extraordinary world of inspiration from Chiuri and Piccioli. In this designer book, the duo shares their passion and what gets their creative juice flowing. They give further insight into their contributions and impact on the fashion world as creative artists. This book is an interesting read but will also give some flare to your sideboard or coffee table.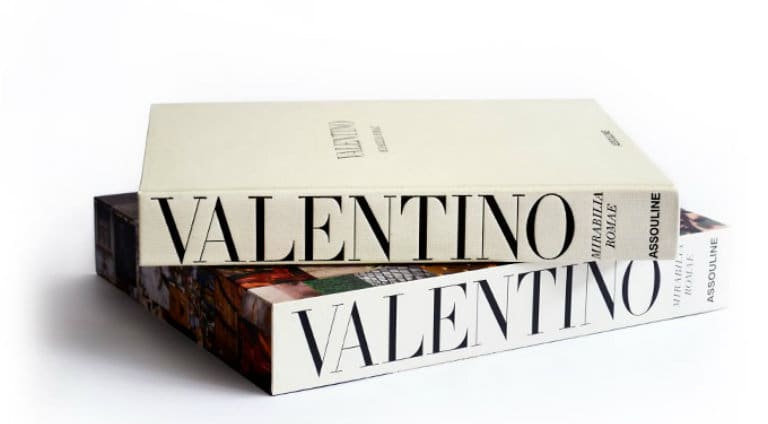 9. THE ROLEX STORY: FRANZ-CHRISTOPH HEEL
Rolex is one of the most luxurious watches in the world today. Rolex started when it's Hans Wilsdorf created the Oyster– the first waterproof wristwatch. A Rolex watch can be seen on influential and wealthy people as it symbolizes wealth and status. Rolex watches are designed beautifully and built to last and endowed with diamonds, sapphires, and other precious stones.
In this book, Franz-Christoph Heel gives a detailed insight into Rolex's development from the 1920s, from the time it started to steadily increase to an unprecedented level of global popularity to 2014 when the book was published. The cover is eye-catchy and well-thought-out. This is one of the designer books for home decor that is sure to please.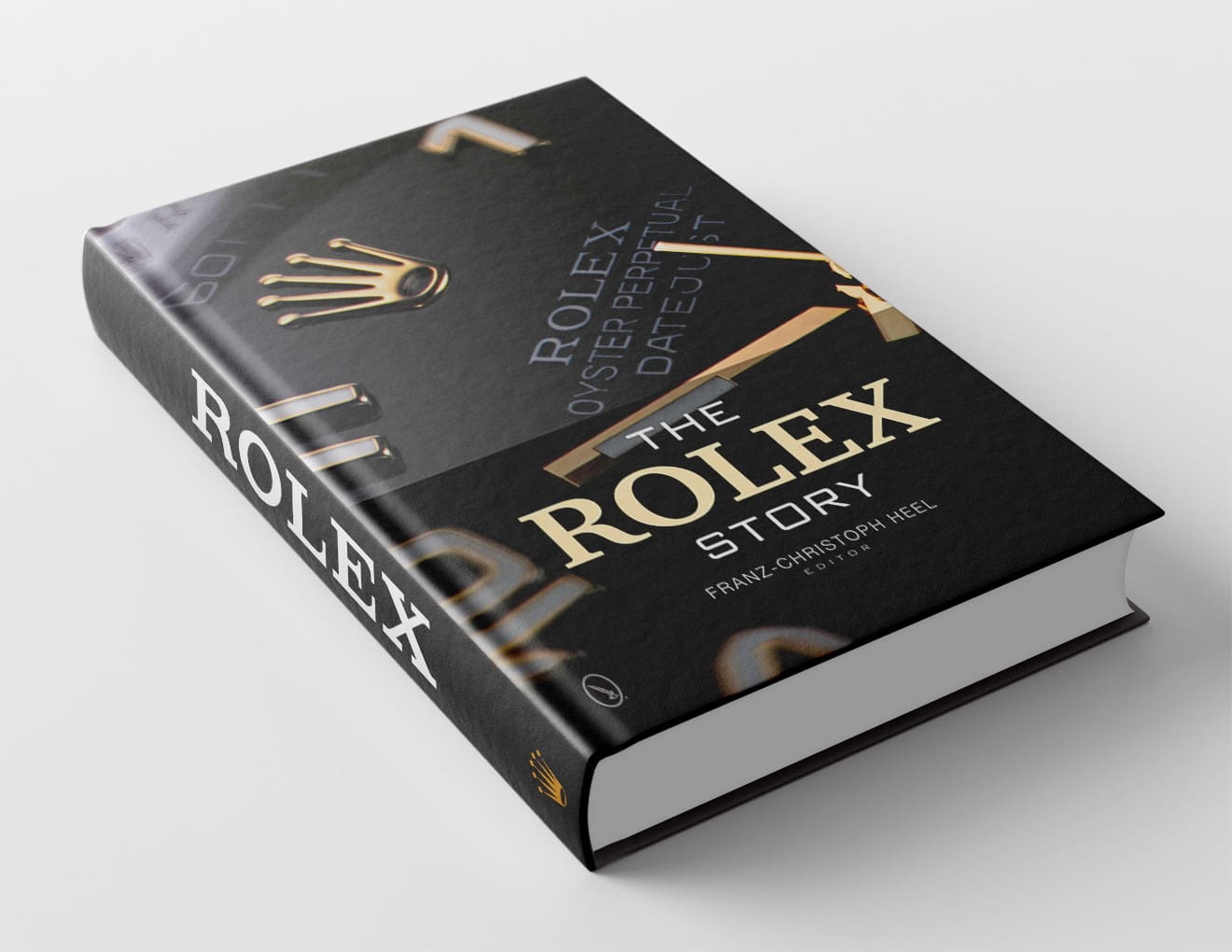 10. DIOR: CHRISTIAN DIOR
Christian Dior, popularly known as Dior is a European luxury fashion brand founded in 1946. Although Dior corporation celebrates "1947" as the opening year. Dior is renowned for its luxury craftsmanship as well as its classic, timeless fashion designs.
The book 'Dior' is by Christian Dior is the ultimate collection of Christian Dior's most famous haute couture creations. The book was published in celebration of the company's seventieth anniversary.
The entire history of Christian Dior's haute couture designs is covered in this volume, from the iconic "New Look" Spring/Summer 1947 debut collection to the stunningly sleek Fall/Winter 1957 Fuseau collection. This book will add a layer of chicness to elegance to any home.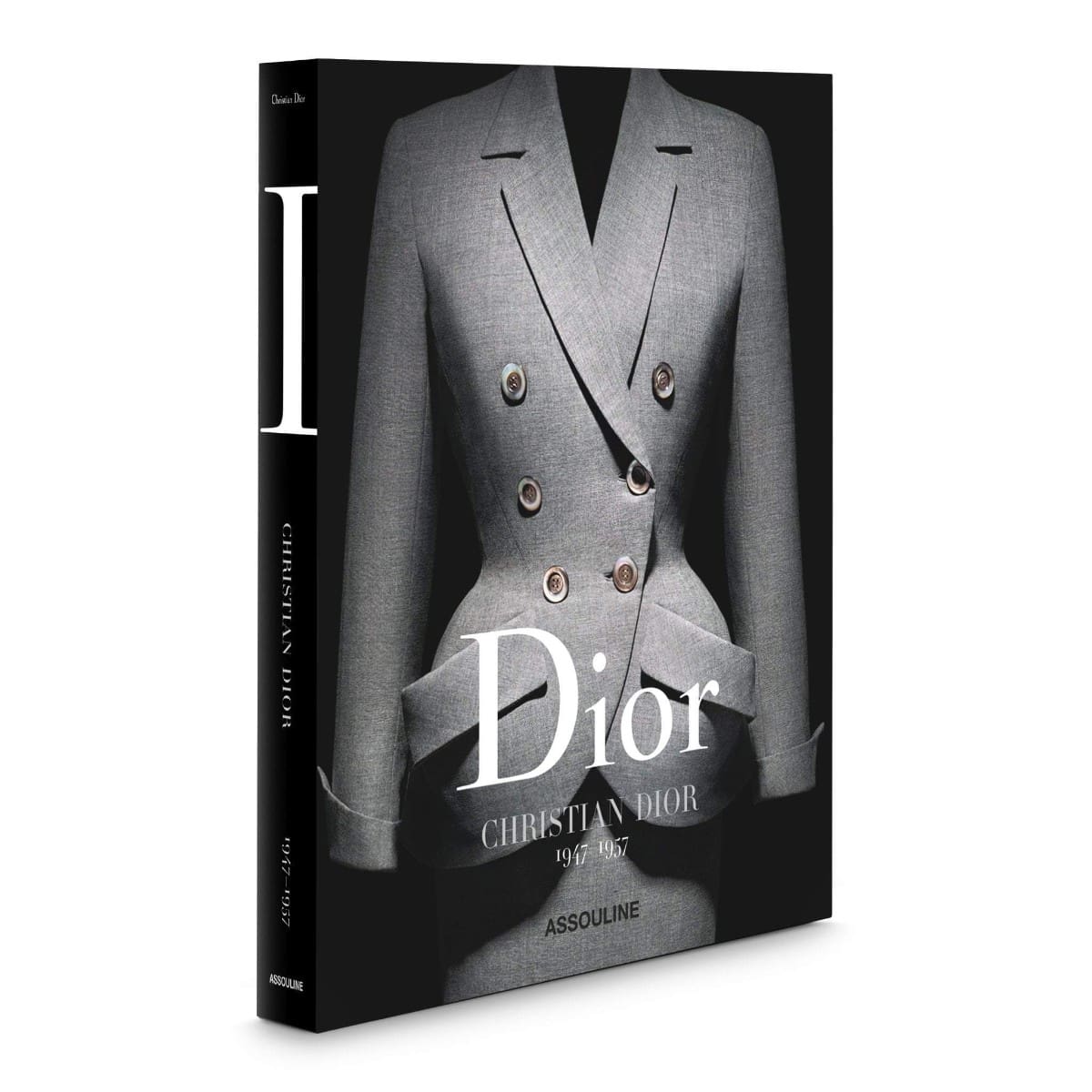 11. BUCCELLATI: A CENTURY OF TIMELESS BEAUTY
Buccellati is an Italian jewelry and watch company founded by Mario Buccellati in 1919. Gold lace, cascades of priceless stones, and enigmatic reflections from precious metals are some characteristics of the Buccellati style. It is the result of more than a century's worth of inventiveness: the validation of classic taste and distinctive expertise.
This book tells the story of four generations of Buccellati's innovative fine craftsmanship, and how it is implemented with complex hand engraving and a sophisticated aesthetic sense, showing a truly timeless elegance that draws tradition into the modern era.  A book has a stylish cover that's irresistible. So, if you're looking to add glamour and style to your home, look no further than Buccellati!
12. BVLGARI SERPENTI COLLECTION: MARION FASEL
Bulgari, stylized as BVLGARI,  is a renowned Italian luxury fashion brand founded in 1884. The brand is known for designing watches, leather goods, accessories, and fragrances. The Serpenti collection is a new addition to Assouline's bestselling Mémoire series. The book explores the Serpenti collection's rich history, elegant style, and role as one of the modern emblems of the Roman jewelry brand. In addition, this piece features images of American actress Elizabeth Taylor, who was spotted wearing a watch in the shape of a serpent during the set Cleopatra in 1962. 
The book will make a beautiful addition to your home decor as it excludes the sensuality, beauty, and timelessness and beauty of the Bvlgari Serpenti collection.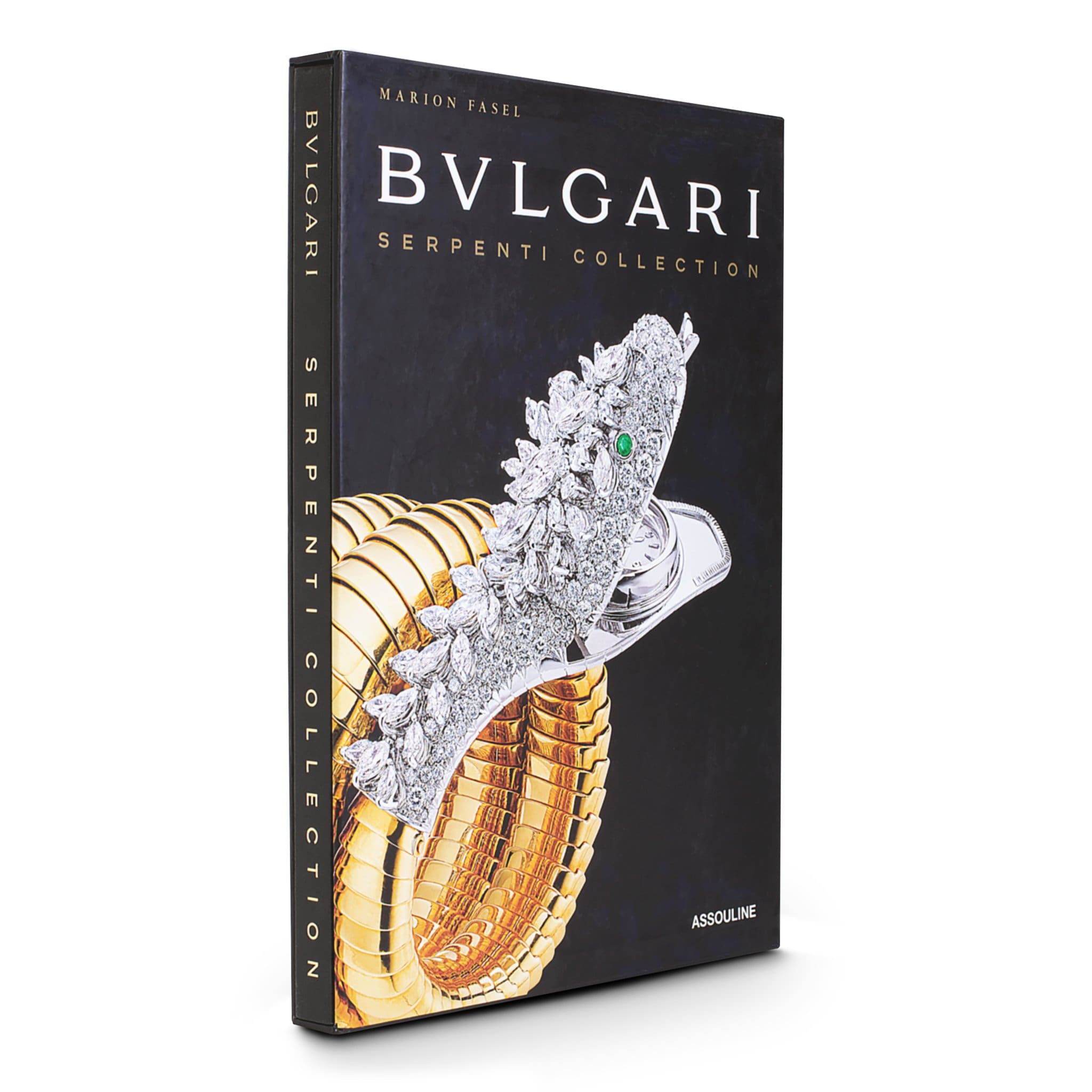 There you have it! These are stunning designer books that are great for decorating around your home or adding to your bookshelf. Most of these books are less than $100, available on Amazon, and can add instantly add some flare and a contemporary feel to your home.
If you find this article useful, you'll enjoy reading: The Top 10 Interior Designs Blogs of 2023 and 21 Kitchen Island Lighting Ideas To Make a Statement.
Thanks for reading!