52 Low Cost Simple POP Design Ideas
POP false ceilings have become standard for contemporary interior design. They inject a luxurious feel and understated elegance into a room. Get Inspired by these low cost simple POP design ideas. 
A false ceiling is a secondary ceiling hung beneath the main ceiling. This type of ceiling is also referred to as a suspended or dropped ceiling. False ceilings are often used to elevate the aesthetic of a room but they also conceal unsightly wiring which may otherwise create clutter.
POP, which stands for Plasters of Paris, is a dehydrated form of gypsum used for the construction of false ceilings. It comes in the form of dry powder, which is then mixed with water to form a paste. But, why are POP ceilings so popular? Unlike other false ceilings such as wood, metal, and gypsum board, POP can be molded into any desirable shape or curve.
Other characteristics that make POP stand out from its counterparts are its durability, flexibility of designs, and affordability. Upgrading your home with this feature doesn't have to cost a fortune. In fact, POP is 20-30% cheaper than gypsum board (depending on the region).
There are a wide array of simple and budget-friendly designs that will instantly modernize your home. In this article, we'll discuss the factors that influence false ceiling prices and 52 incredible low cost simple POP design ideas that can take your space from standard to luxury.
Factors that will Determine False Ceiling Price
If you have a budget constraint, it is crucial to get a cost estimate before embarking on installing a false ceiling for your home. There are several factors that will determine the cost of false ceilings per square meter.
● Material
The material used for a false ceiling is a major determinant of the price. The most common materials for artificial ceilings are gypsum board, POP, wood, fiber, and PVC (Polyvinyl chloride). Wood is the most expensive option while POP is the most affordable.
● Design
The design of a false ceiling will influence the price. A simple POP design will cost less than a complex and intricate design. For instance, a ceiling with a geometric pattern will be more time-consuming and tasking to install compared to one with a simple tray design.
[continue reading for low cost simple POP design ideas]
● Size
The amount of work that needs to be done will significantly influence the false ceiling price. The installation cost decreases as the quantity increases but more work also means a higher cost of materials.
● Add-ons
The price of the false ceiling may rise substantially if electrical work, plumbing, false ceiling painting, and other special features are required.
●  Market forces
The cost of false ceiling materials and installation differs across countries and even cities. For instance, it will cost more to install a false ceiling in a home in the US than it will in India. The average false ceiling price in India is Rs 75/sq ft and $5/sq ft in the US. The difference in price is a result of labor costs and the cost of the materials needed to create the false ceiling. It will vary from region to region.
● Labor
The labor cost will also determine the final false ceiling price. If you hire a professional, then it will cost significantly more than undertaking the project yourself. The labor cost may be influenced by the expertise, experience, and location of the installer.
Low Cost Simple POP Design Ideas
A simple design and less elaborate shape give off laid-back luxe aesthetics. It is ideal for a modern minimal interior style. A circular shape POP ceiling design can help to define the room's focal point.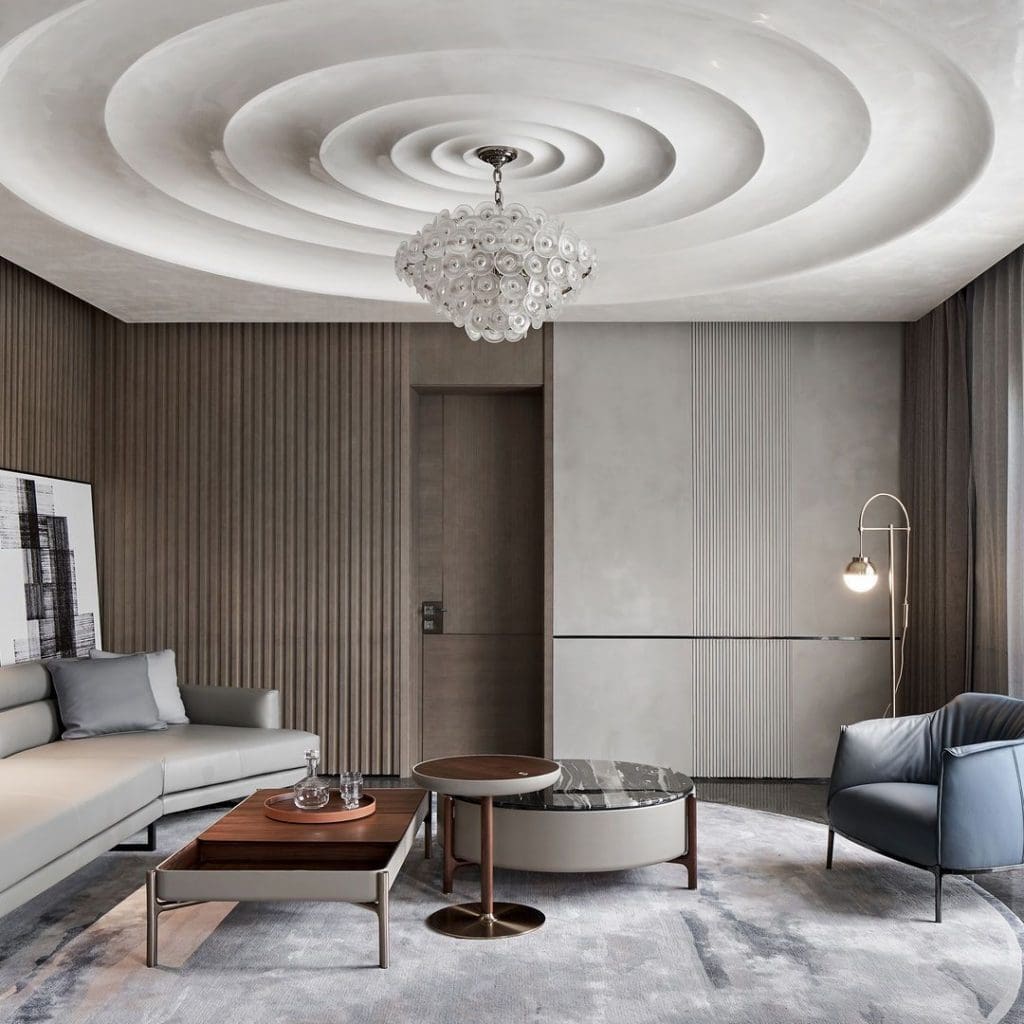 A circular shape POP ceiling is an attention-grabbing design that makes a room feel grande and adds a perceived sense of space to the room.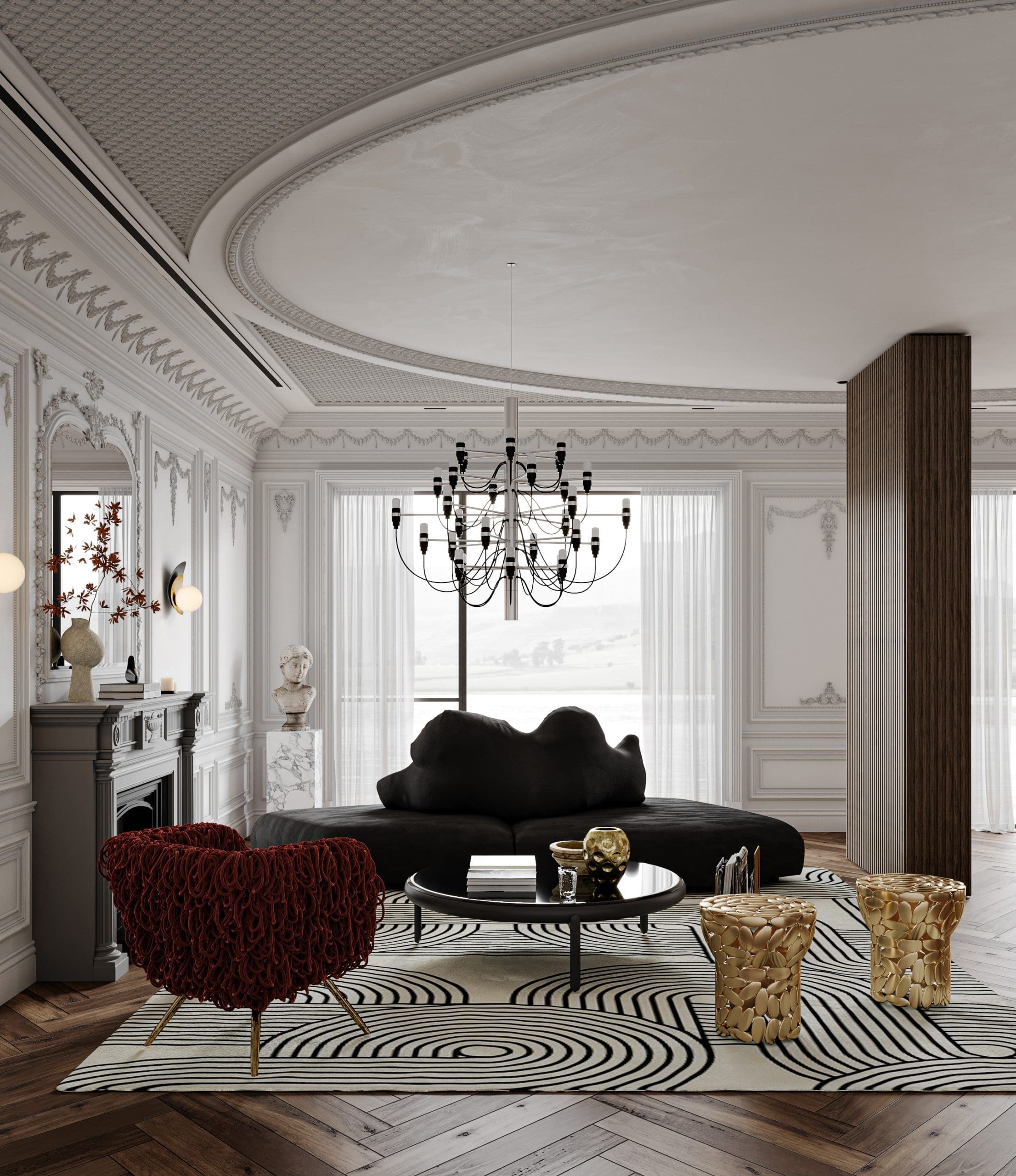 Even for open-plan spaces, a simple circle false ceiling can add a sophisticated and dramatic look to the space.
A tray or layered tray design is the most popular low cost simple POP design for good reasons. Its simplicity doesn't take away its chicness. Plus this design style can enhance the aesthetic quality of any room.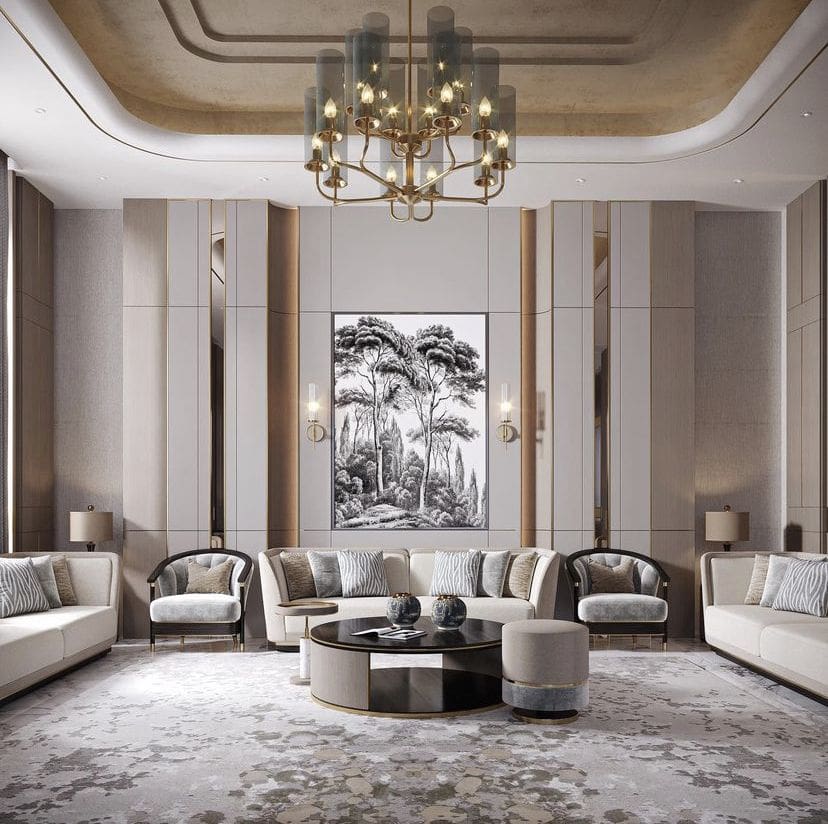 Other than the classic stylish flair they give to a room,  what makes the tray ceilings so popular is that it makes a room look higher than it is. According to HGTV, installing a tray ceiling can essentially add value to your home.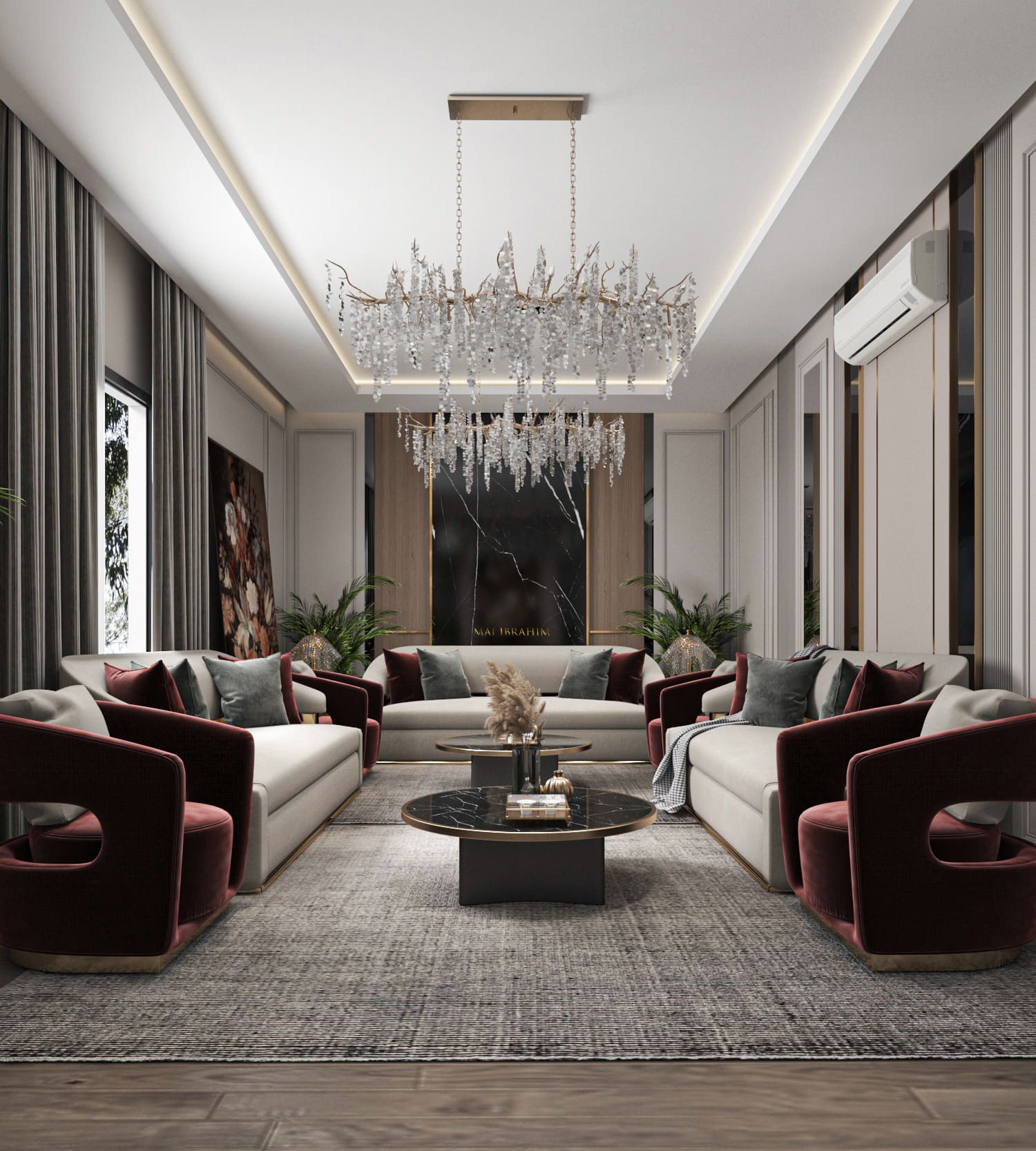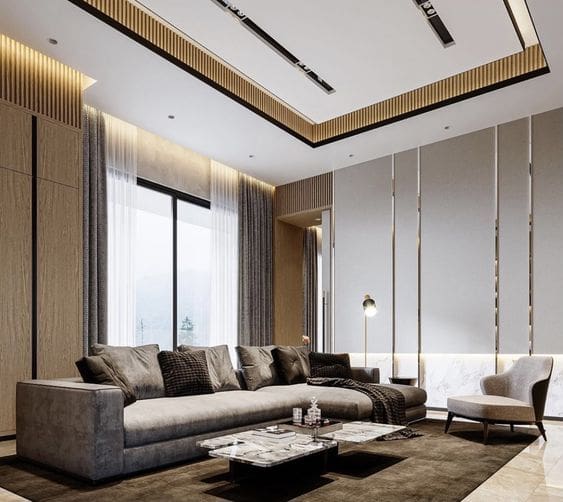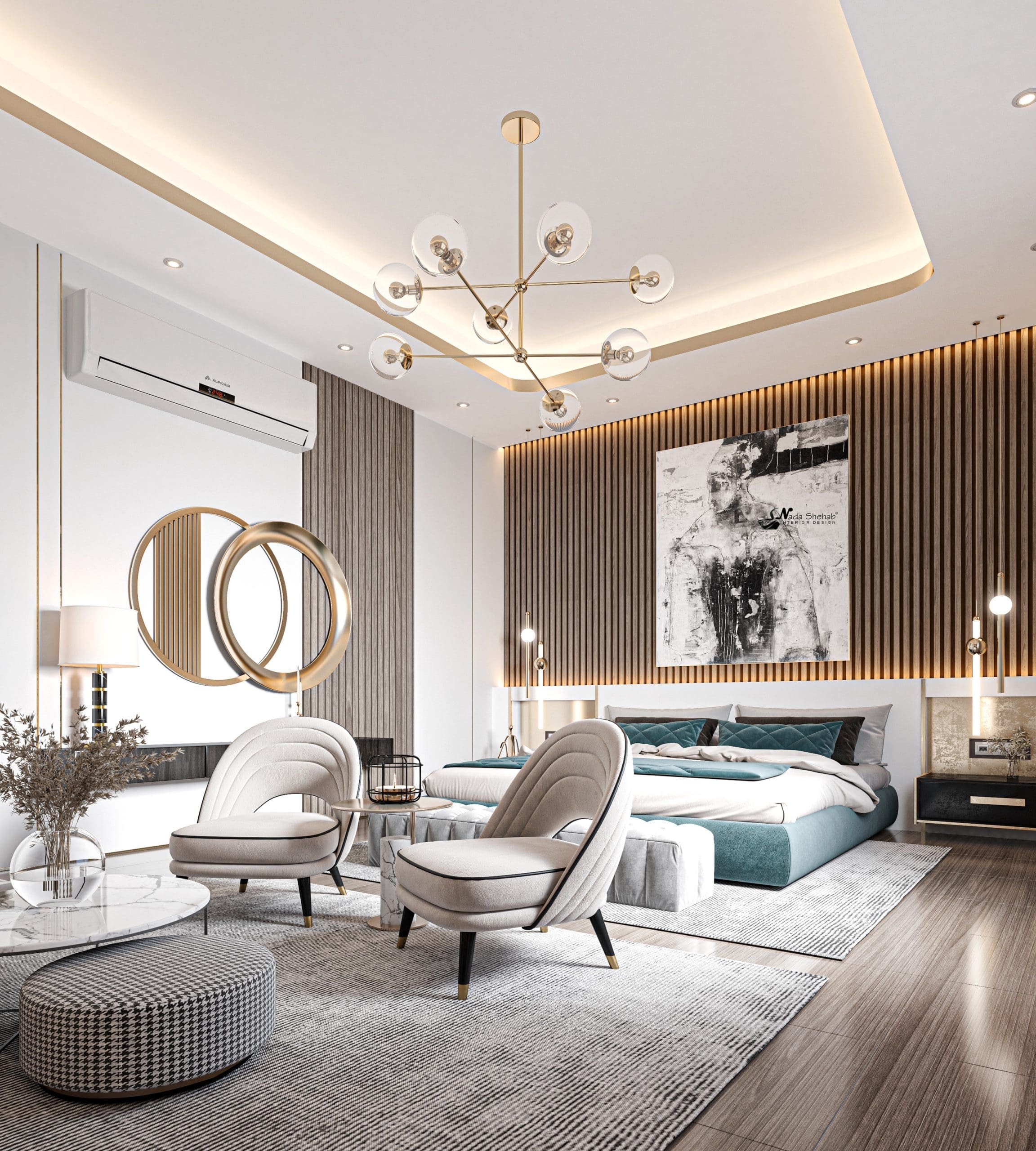 Add some extra pizzazz to your tray ceiling with a golf trim edge. This will lend a touch of stylish glamour to the space.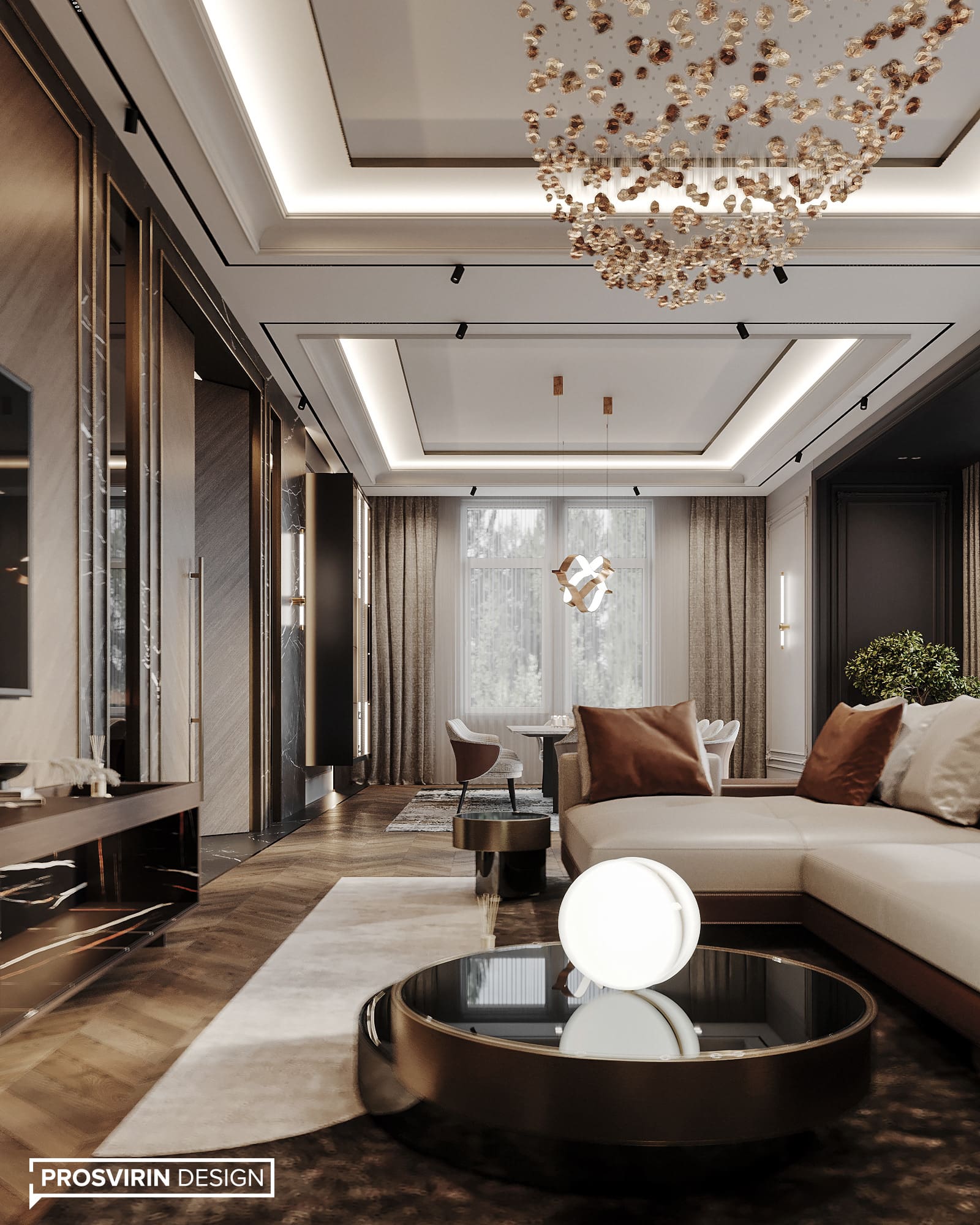 Instead of one large tray or rectangular false ceiling. Opt for a couple in an open-plan setting to create of sense of partition between spaces. This is a low cost simple POP design that communicates simplicity to the eyes.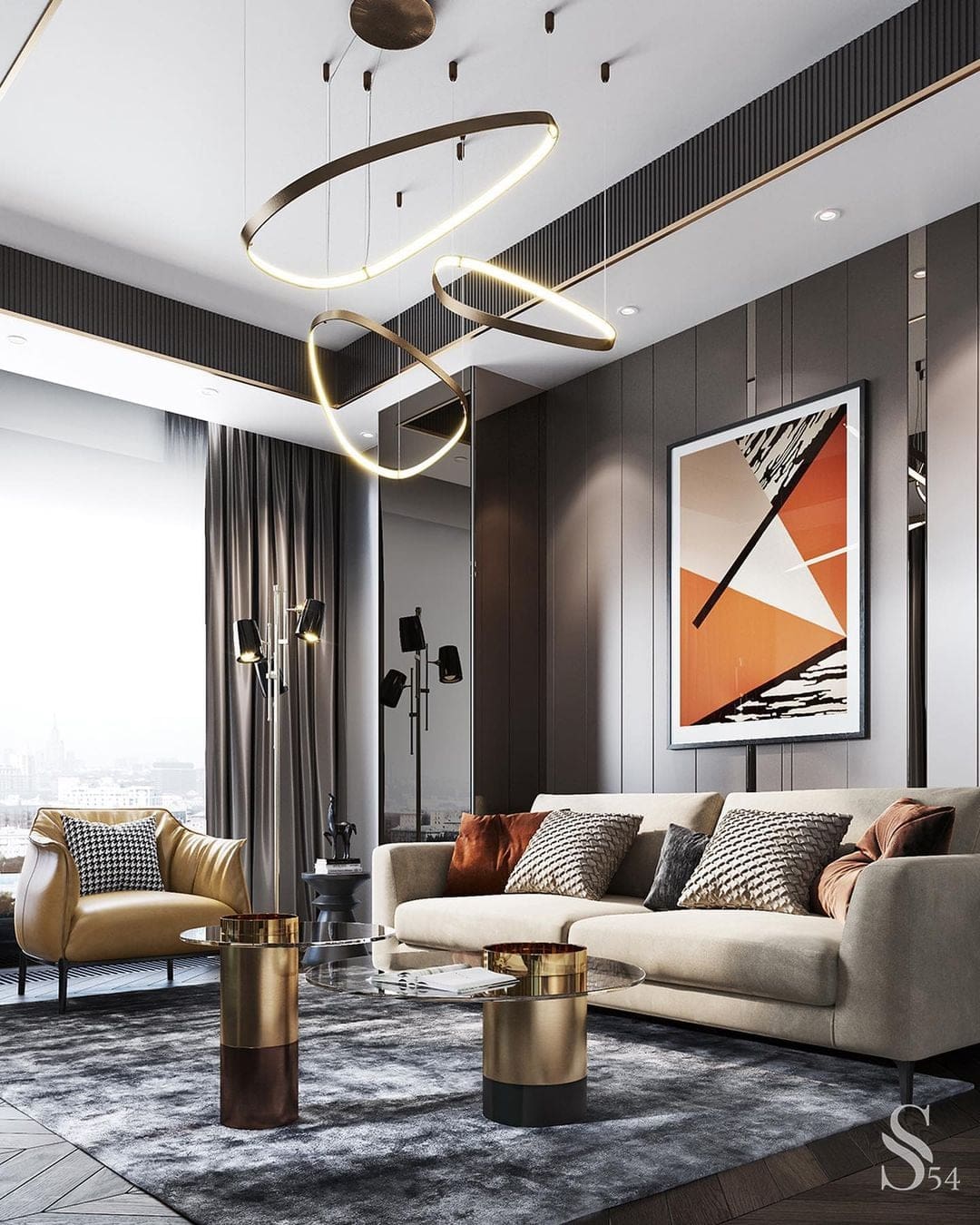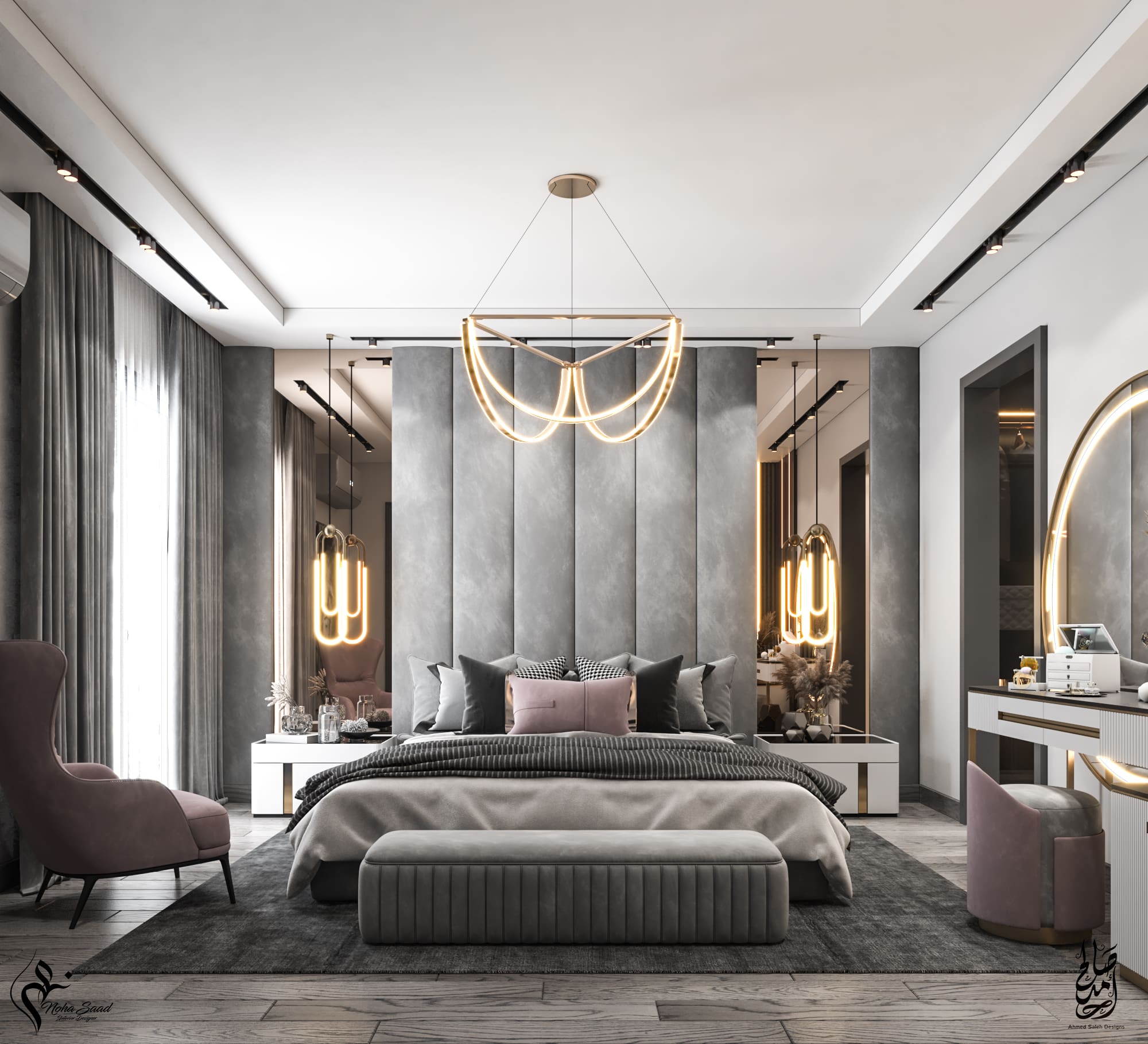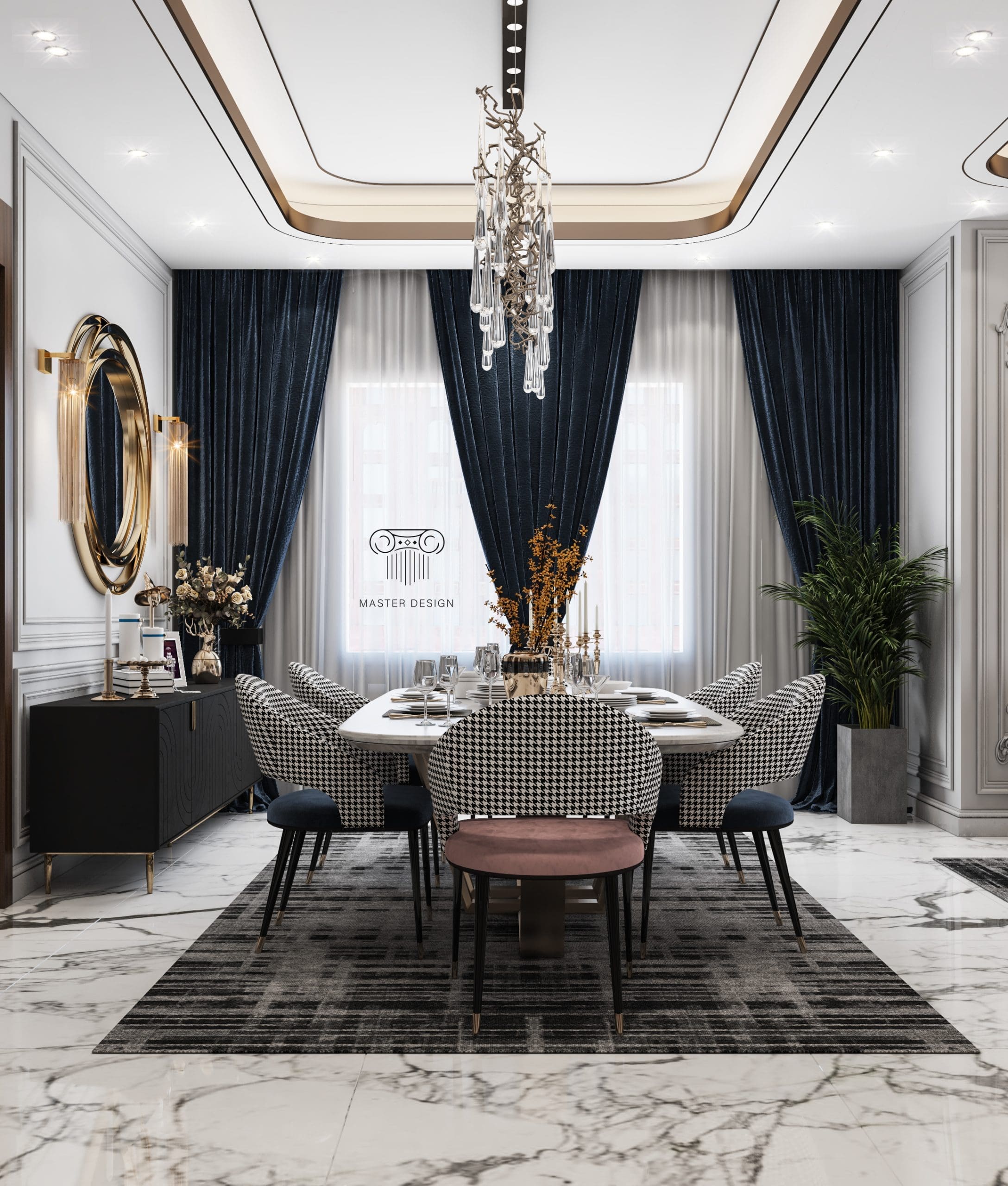 Light up your POP false ceiling! Recessed lighting is commonly used for artificial ceilings, which allows for a stylish, discreet method of lighting an area without sacrificing headroom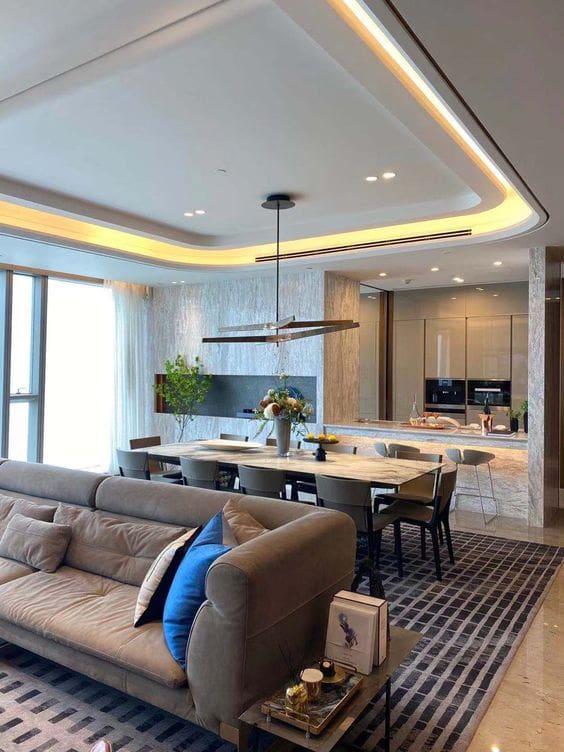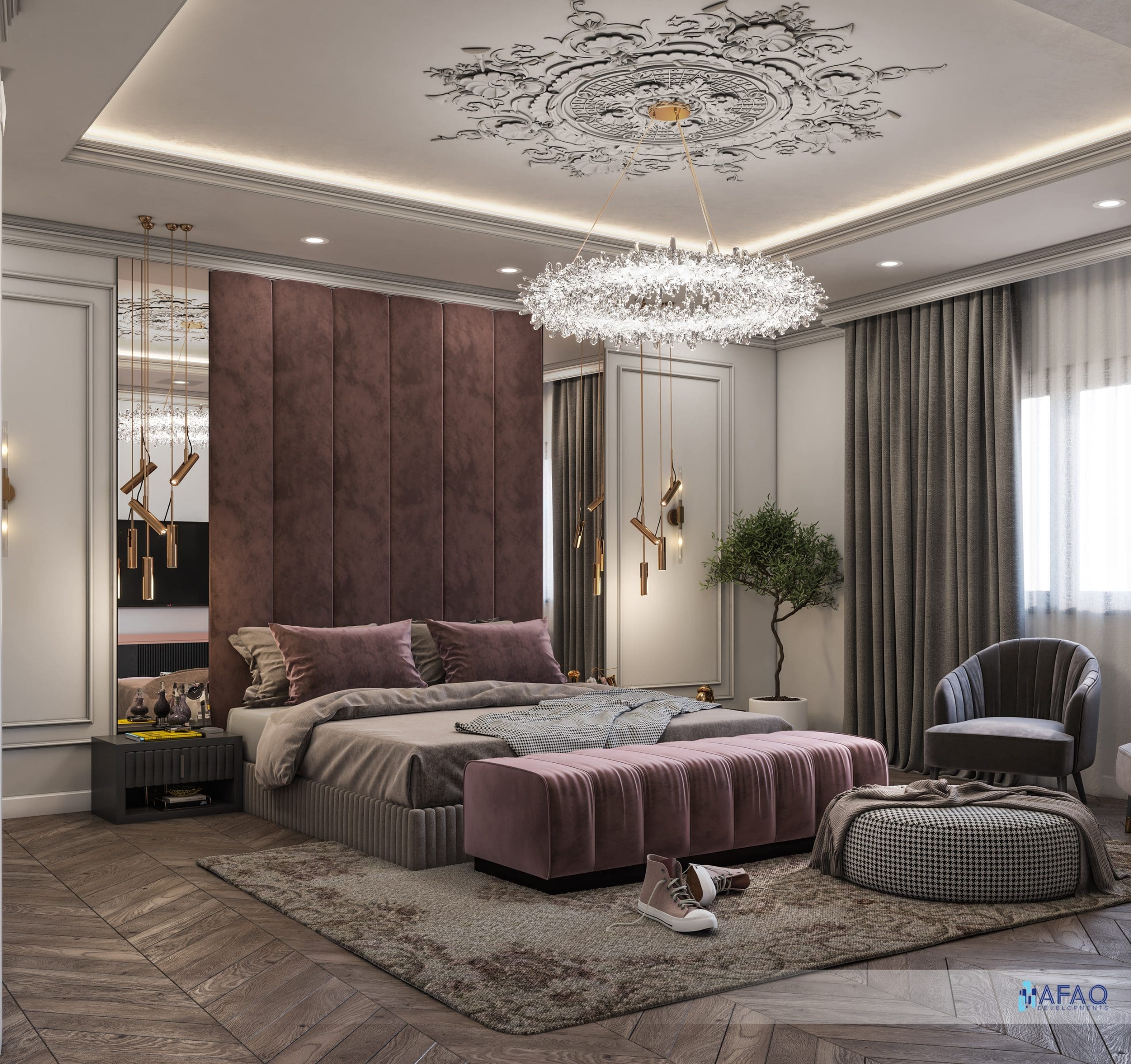 A ceiling rose on a POP ceiling adds a dynamic element to the design while neatly concealing any cable and light fixture support. Gives an impactful edge to a space with this low cost simple POP design.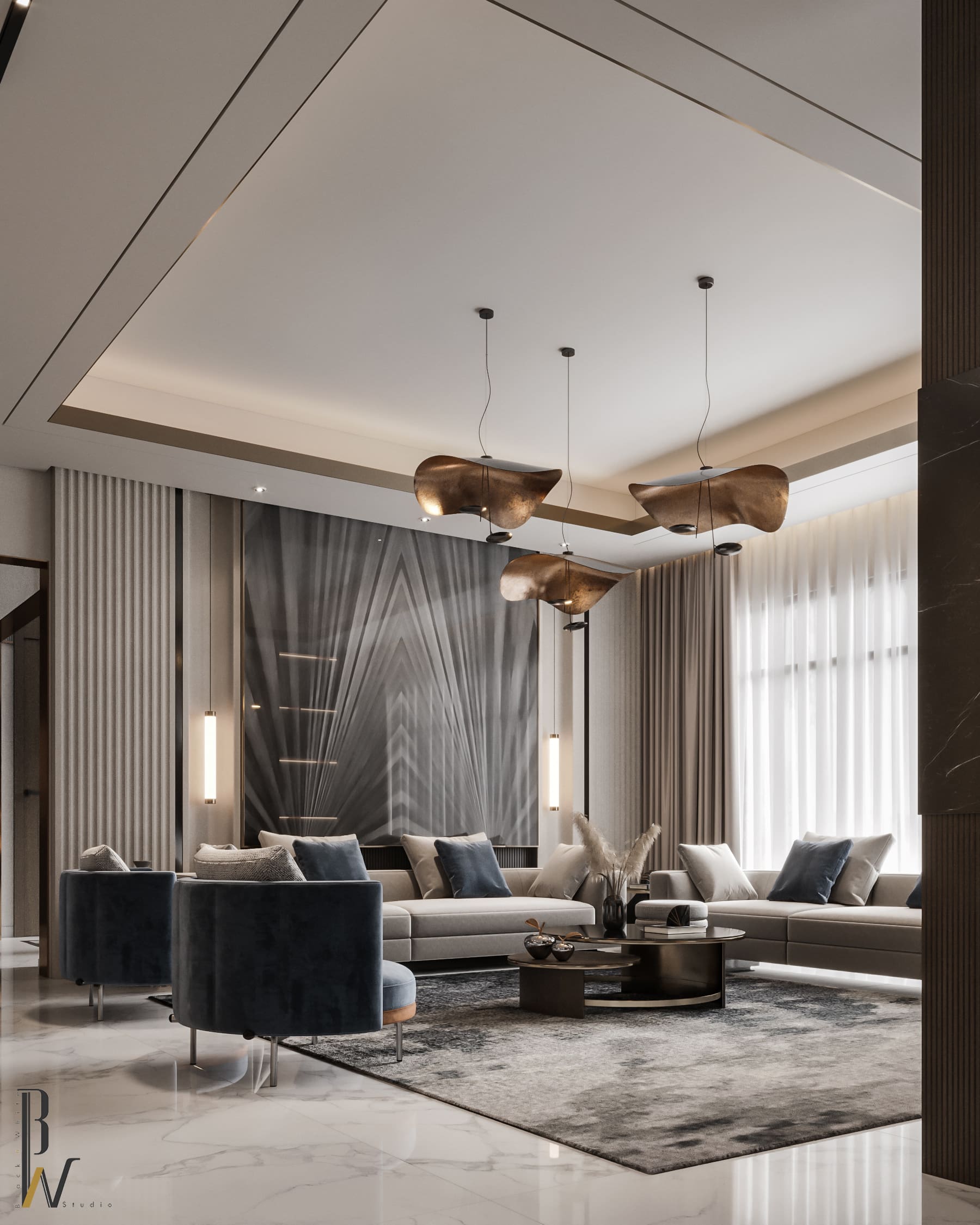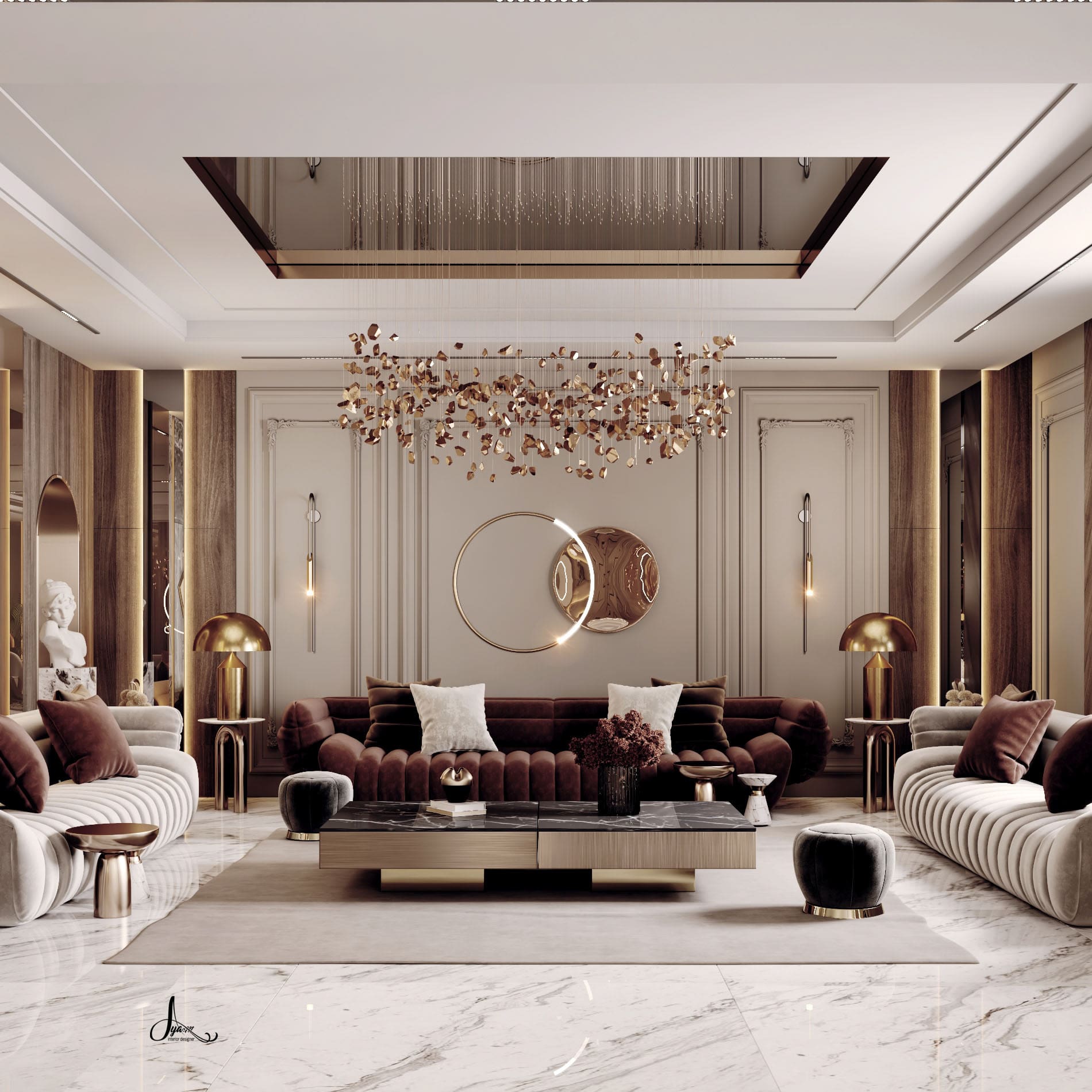 Adding a reflecting glass around the middle of the POP ceiling will give the space an ultra-modern sleek and luxurious look.