9 Tips for Staging a Rental Property
Staging a rental property requires a mix of creativity and standard practices. While you don't need to be creative when clearing out clutter or cleaning the baseboards, a little inspiration helps when choosing paint colors and mirrors. To stage a rental property for the best results, implement these nine tips.
1. Prioritize Durability and Quality
To impress and attract the best tenants, you don't have to have the finest quality for every detail. While luxury real estate is in demand, be mindful of what you prioritize. For rental properties, durability and quality come first. Then, you can incorporate the aesthetics.
Vinyl plank flooring allows tenants to enjoy a durable floor covering that's also aesthetically pleasing. Also, vinyl planks don't require the same level of maintenance as other high-end flooring options.
2. Use Indoor/Outdoor Rugs
When it's time to stage a property, you'll typically have lots of foot traffic from potential tenants. While people might wipe their feet off before entering the home, there's a chance they'll still bring dirt in. As you gain more foot traffic and the dirt accumulates, this can lead to unsightly rugs and flooring.
In addition to investing in durable SPC click flooring, lay a few indoor/outdoor rugs throughout the home. These rugs are much easier to keep clean, and dirt and damage are less apparent.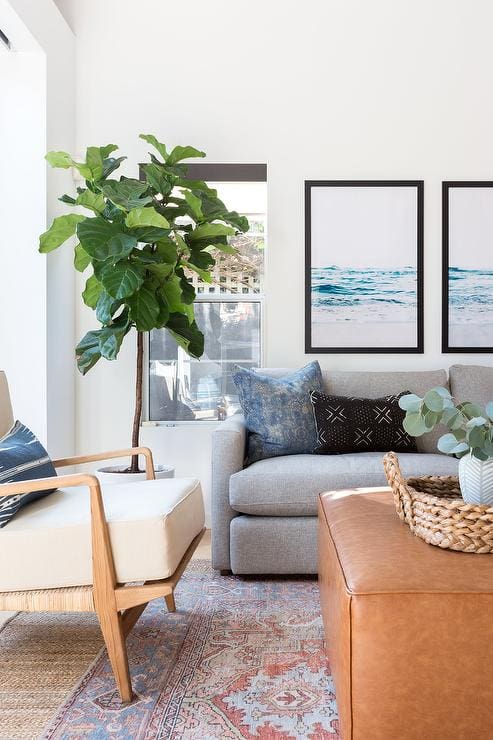 PHOTO: LINDSAY BROOKE DESIGN
3. Keep Colors Cohesive With a Theme
Create a sense of cohesiveness throughout the home with a color scheme and theme. This will help you remain focused when shopping for accents and other pieces for the rental property. As you choose your theme, keep in mind that staging is best when it's simple.
If you'd like to use the RH aesthetic for inspiration, look for solid, neutral colors. You'll want to choose pieces with refined accents, such as pillows in luxurious fabrics, including velvet, linen, or cashmere.
PHOTO: CLARE
4. Invest in Real Estate Photography
Even if you know how to capture professional angles with your trusty smartphone, make your rental legitimately competitive in the marketplace by securing the services of a real estate photographer. A real estate photographer can highlight and enhance the look of listings to capture them in their best light.
First impressions are lasting impressions with real estate. In many cases, a tenant's first impression occurs when they view the property online. With the right real estate photographer's help, it's easier to attract the best tenants.
5. Cultivate Curb Appeal
It's nice when people can feel a sense of pride as they arrive at their homes. The outdoor appearance matters, so prioritize it. Make sure the front door and siding are clean. Remove dirt and any other signs of wear.
If the front door needs a fresh coat of paint, it's worth the effort. If the rental property has an area for greenery, plant some seasonal perennials to add color and visual interest. If the rental property is a small condo in a building, a simple green wreath or a welcome sign can be a nice touch.
PHOTO: ADAM ALBRIGHT
6. Consider Used and Refurbished Items
Before heading to the nearest department store to purchase furniture, remember this is a staging process. That means it's temporary. Unless you're advertising a fully furnished rental, you don't need to invest in brand-new furniture pieces.
Instead, visit thrift stores and sites like Facebook Marketplace to discover heavily discounted options. When you find used furniture at a discount, you can easily spruce it up by adding a slipcover to a couch or a tablecloth to a kitchen table.
7. Bring the Eye Up
Look for ways to utilize the entire space in the most straightforward manner. Utilize height in your staging efforts. Once you've installed the bed, add bed risers to make it look larger and higher. Hang mirrors throughout the home to make it look brighter and bigger. It's especially wise to hang mirrors across windows and doors to reflect natural light.
Use temporary wall-hanging tools to hang large canvases of artwork to make the space look more welcoming. In the kitchen, look for various places to set up faux greenery, such as on top of white shaker cabinetry or the refrigerator. Search for ways to add decor to higher spaces and bring the eye upward.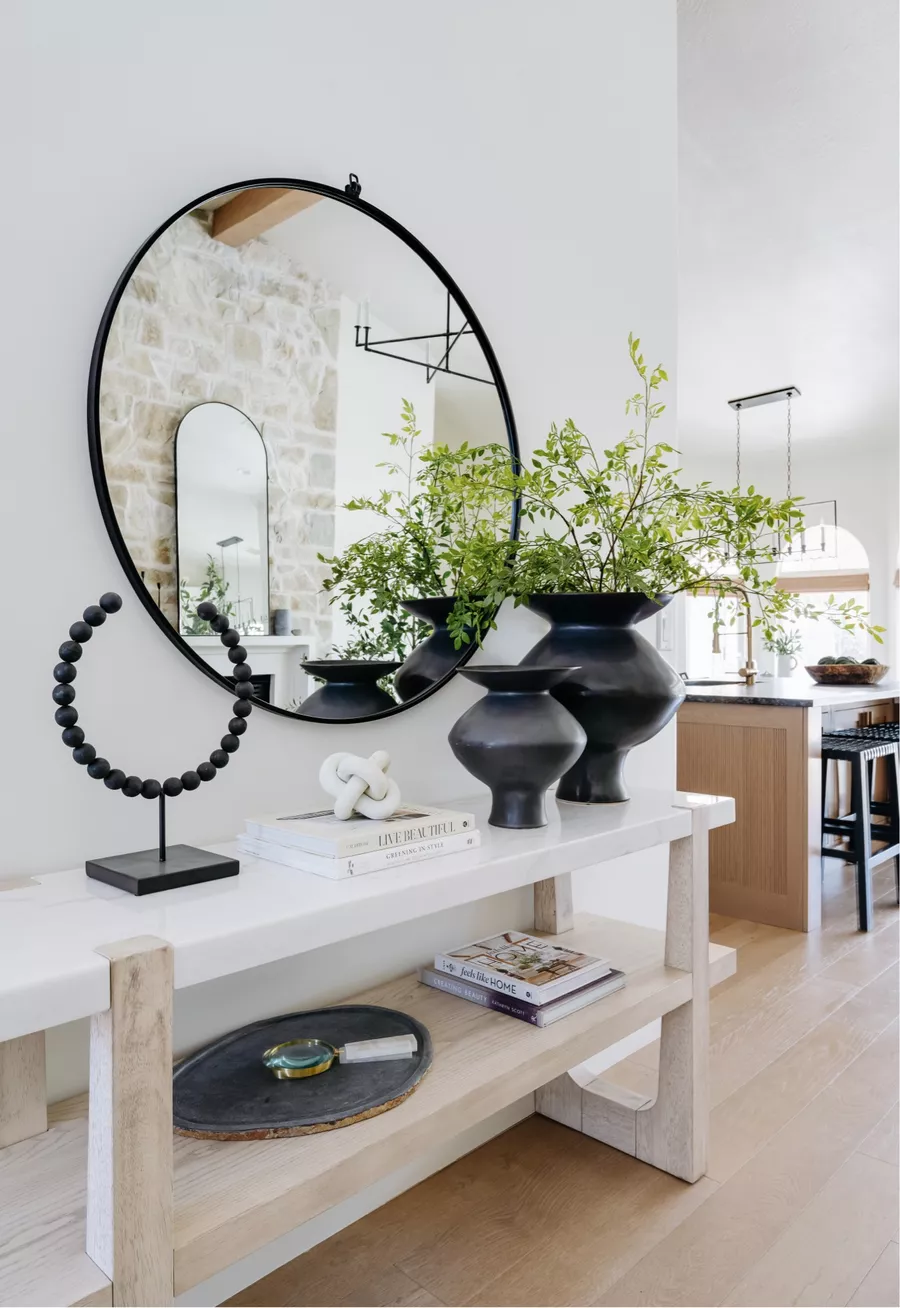 PHOTO: DESIGN LOVE DETAIL
8. Scents Matter
Scents hold the power to make a statement of their own. Don't use an overpowering scent in each room. Use one scent throughout the home for continuity.
Don't burn a candle that'll eventually be unattended. Instead, choose options like wall plug-ins or potpourri. Use an essential oil diffuser to gently disperse a pleasant aroma through the air.
Make sure the rental home is clean to avoid offensive odors. Replace the air filters, and consider calling a professional cleaner to stay on top of routine cleanings.
9. Incorporate Accents in Each Room
Make your staging efforts believable by adding various accents in each room. Set up a small catchall in the bathroom that holds a cup, neatly folded napkins, and a small bouquet of real or faux greenery. In the bedroom, set up a nightstand with a few decorative books next to a carafe and drinking glass. These small details help potential tenants imagine themselves living in the space.
Inspiration Is All Around You
When you're creating the right look, always do your research. Look online for inspirational photos and home examples. Using the tips above, you'll be able to stage the property well enough to quickly attract desirable tenants.