50 Modern Board and Batten Wall Ideas
Are you looking for wall design ideas that create unique and eye-catching dynamics? These modern and elegant board and batten wall ideas are sure to dramatically up the wow factor in any room. 
One of the most crucial aspects of any design project is the wall treatment, also known as wall coverings. This can essentially make or break the overall look of the space.
When it comes to wall treatments, there are a wide array of options to consider. Some of these are wood paneling, wallpaper, tile, 3D wall painting, fabric, cladding, molding, and plaster. These materials add color, texture, and depth to a room.
Wood paneling is one of the most timeless options and it is suitable for any design style. Board and batten, wainscotting, shiplap boards, tongue-and-groove, beadboard, raised panel, and 3D panel are the most common types of wood paneling.
These wood paneling work great as a complete wall covering or an accent wall (one portion of the wall that draws attention). Accent walls create a focal point that cultivates a room. It can take a room from drab to fab in an instant.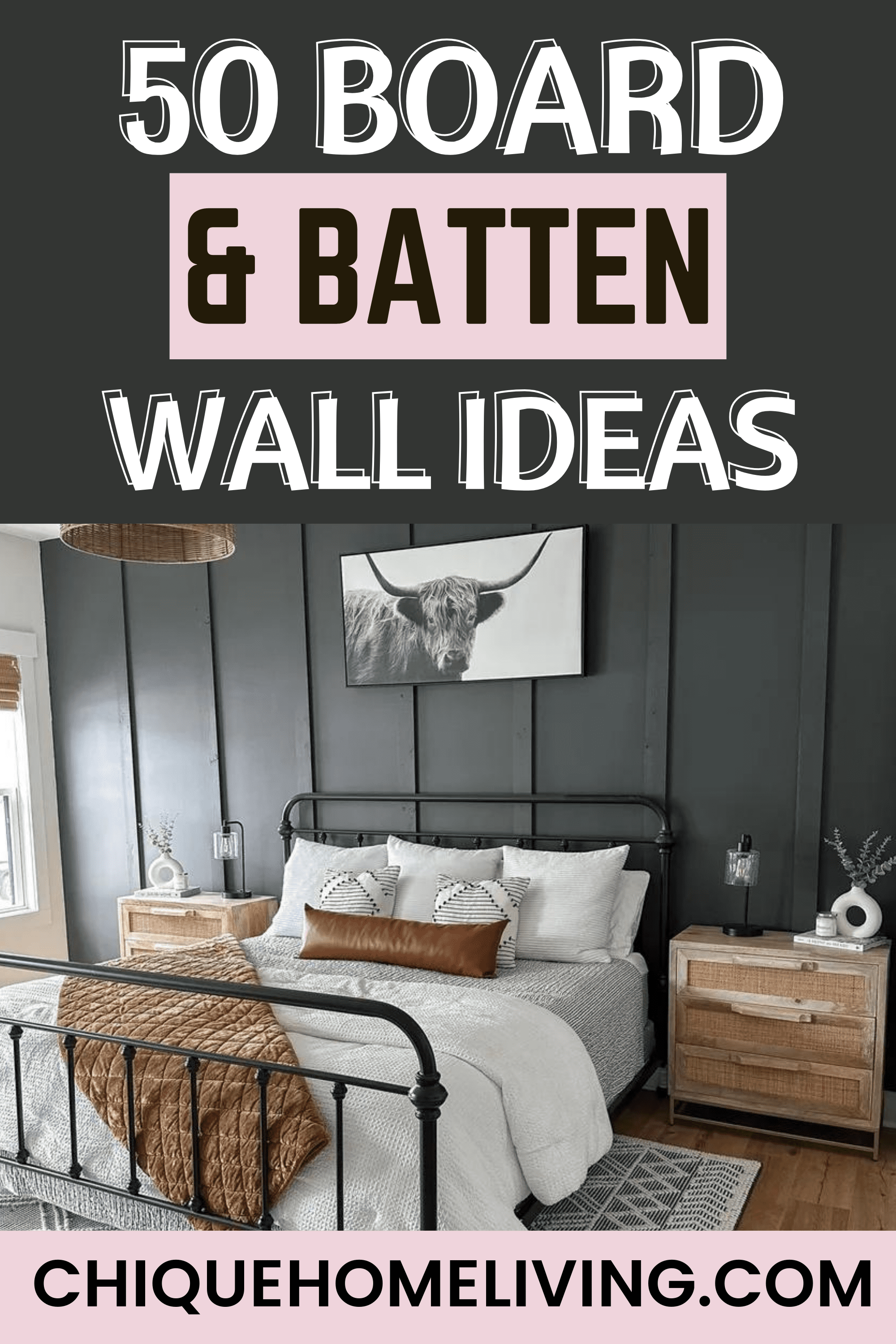 Board and batten is an eye-catching wall paneling that has become overwhelmingly popular over the past few years. It was more prominent in the modern farmhouse interior style, but today, it is being used for all types of spaces.
In this article, we have curated 50 modern board and batten wall ideas that can bring character and sophistication to your home. 
But, before we dive into these ideas, let's discuss what a board and batten wall is and the history behind it.
What is a Board and Batten Wall?
A board and batten wall is a type of decorative wall paneling that is created with a large panel known as boards, and narrow wooden strips known as battens.
These two elements can be used to form a variety of patterns that can bring rustic and chic aesthetics to a room. So whether you have a modern, minimalistic, farmhouse, or coastal interior style, this wall panel will add visual interest and character to it.
What is the History of Board and Batten Wall?
Board and batten walls have been around for centuries, dating back to the mid-century when it was commonly used for exterior sidings in Northern Europe. Then, in the colonial era, it gained traction in the United States as settlers started using it to shield their homes from severe weather as it was considered to be an energy-efficient siding.
American barns in the mid-1800s frequently had board and batten siding, which is still commonly used to line the exteriors of many current farmhouses today. Board and batten moved to interior walls later that century — as a way to prevent wall-leaning furniture from denting the plaster wall. Today, it is used primarily for decorative purposes. 
How Much Does a Board and Batten Wall Cost?
The cost of a board and batten wall may vary depending on which part of the world you reside in. Other factors that determine the price are the expertise and experience of the carpenter, design, quality of materials, finishing, and overall project size. A professional installer may charge around $50-$100 per hour.
A DIY board and batten wall can you save money as it is a less complex project than it may seem. If you choose to undertake this task yourself, a single room may cost you only $200-$300 and can be completed within a day or two. The economically best wood to use for your DIY board and batten wall is premium pine (pine with no knots).
Here are 50 virtually striking and modern board and batten walls that will infuse a unique character into your home. 
1. Olive Green Board and Batten Wall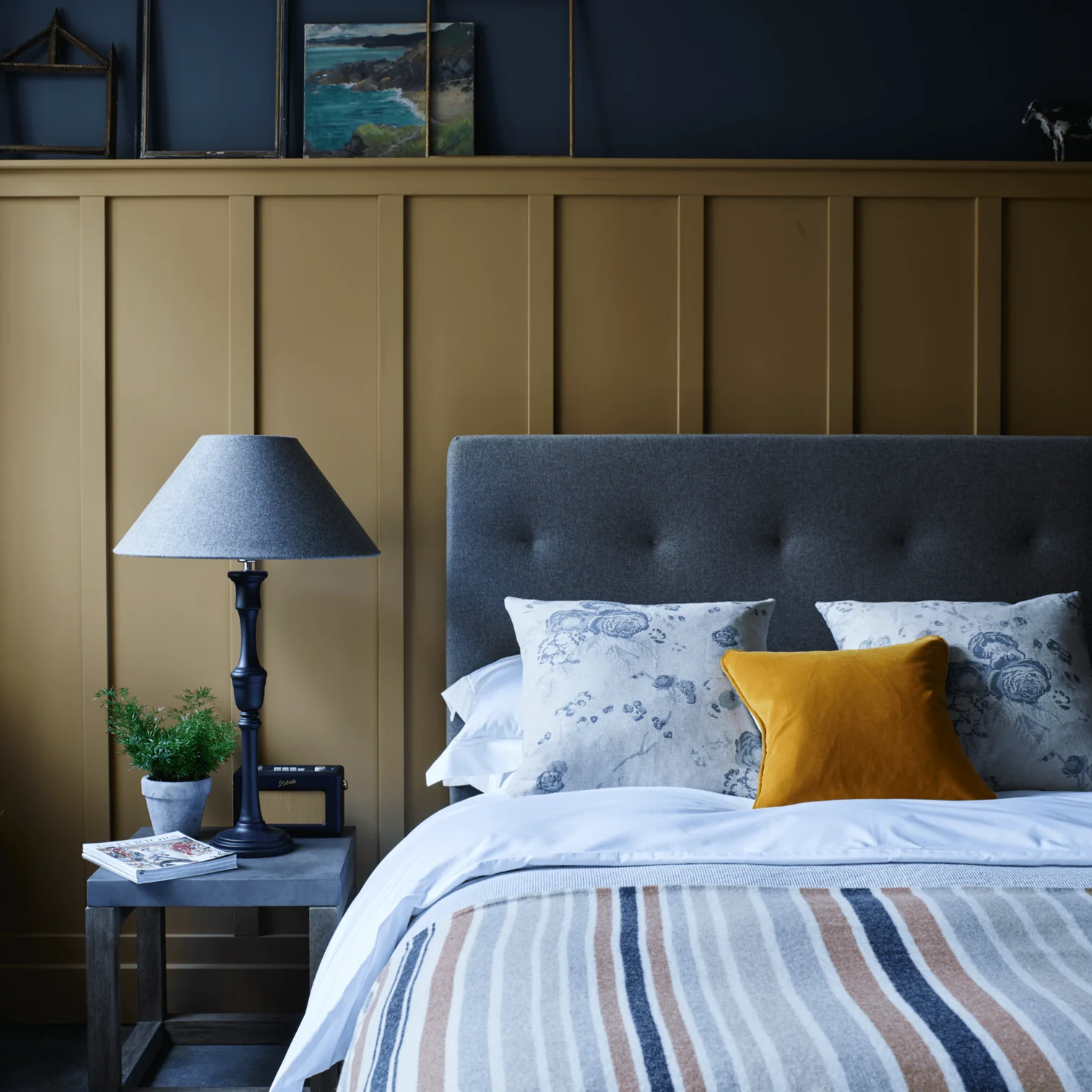 IMAGE SOURCE: NEPTUNE
 Related: 25 Colors that Go with Olive Green
2. Bold Blue Living Room Accent Wall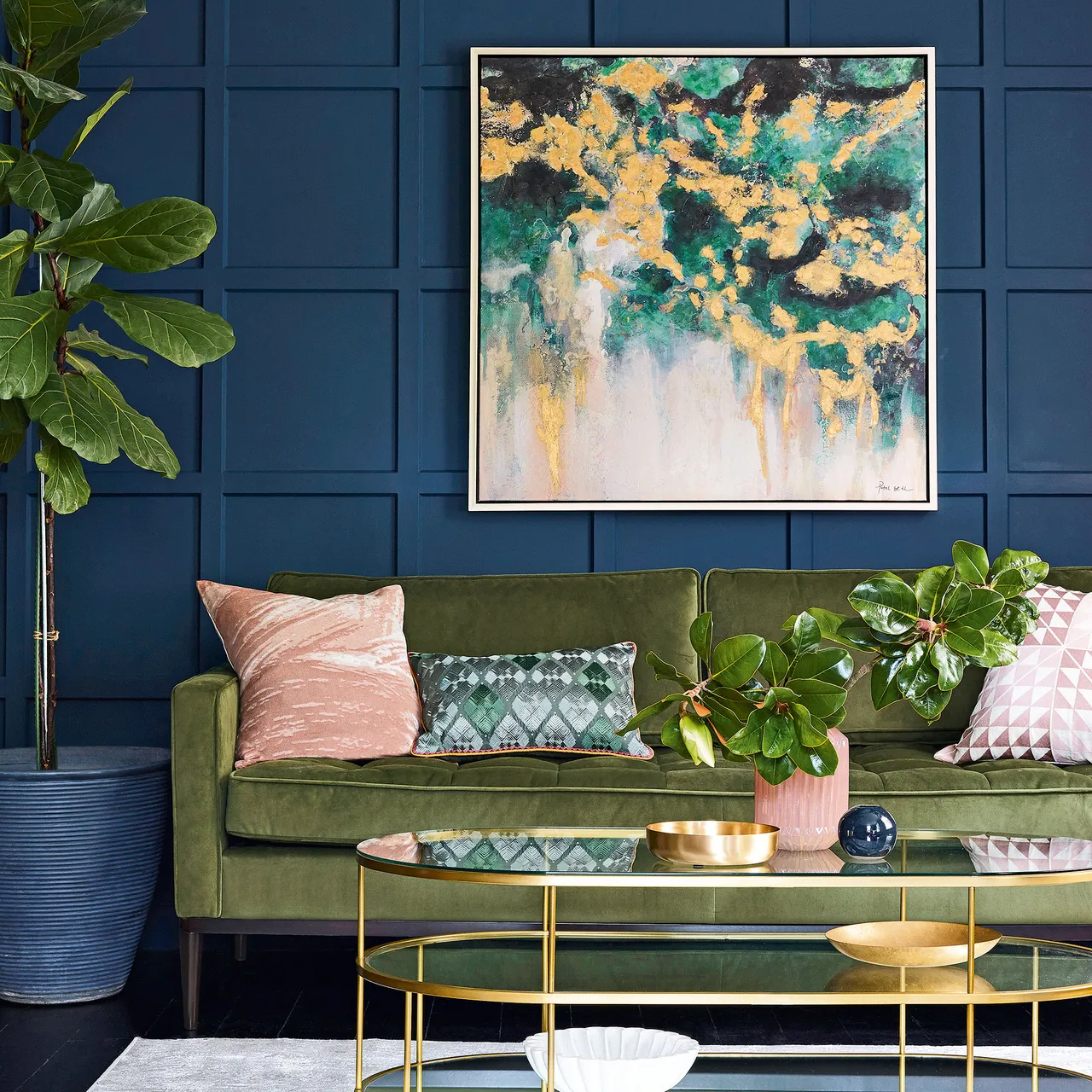 IMAGE SOURCE: FUTURE PLC
Related: 22 Blue Two Colour Combination for Bedroom Walls
3. Teal Bedroom Feature Wall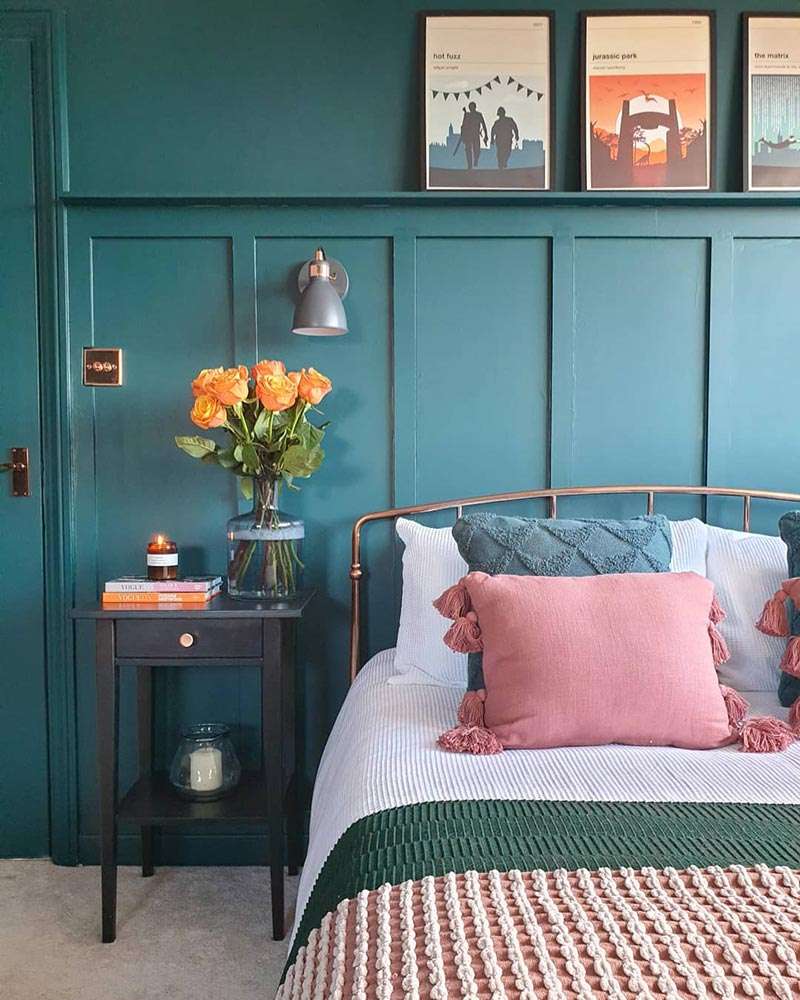 IMAGE SOURCE: OURTAYLORMADEHOME
4. Raspberry Halfed Board and Batten Wall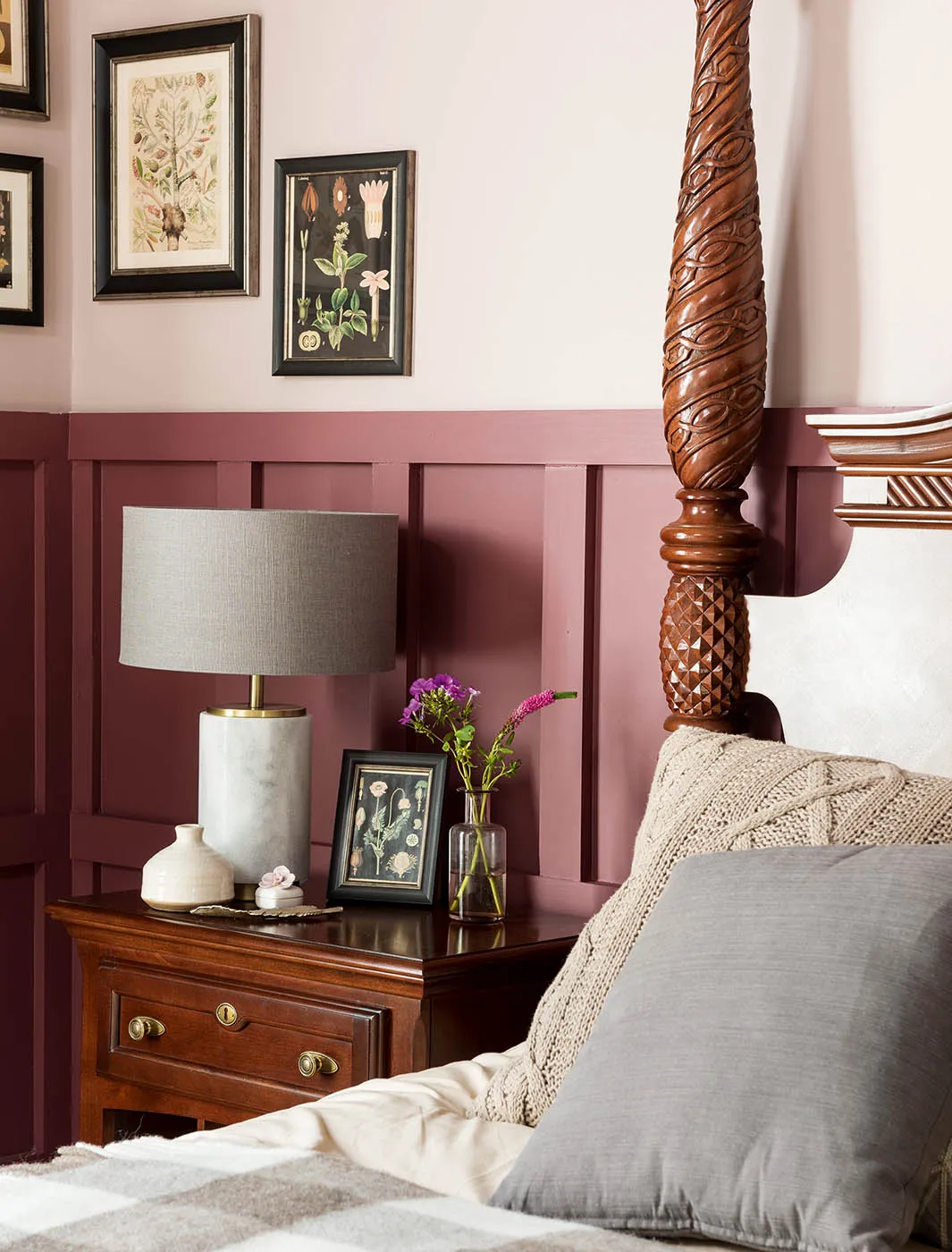 IMAGE SOURCE: JEREMY PHILIPS
5. Two-Tone Board and Batten Wall
IMAGE SOURCE: INSTAGRAM @NEWBUILDTOHOME
Related: 32 Two Colour Combination For Bedroom Walls
6. Living Room Square Paneling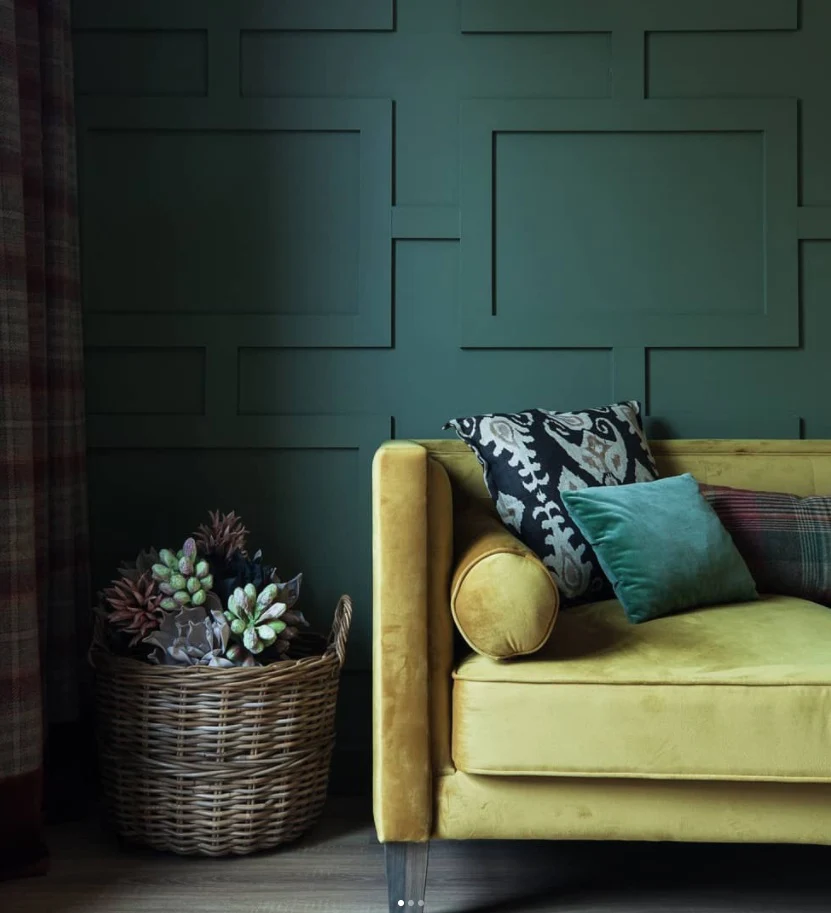 IMAGE SOURCE: THE LIBRARY LADDER COMPANY
7. Dining Room Accent Wall (Behr Historical Gray Paint)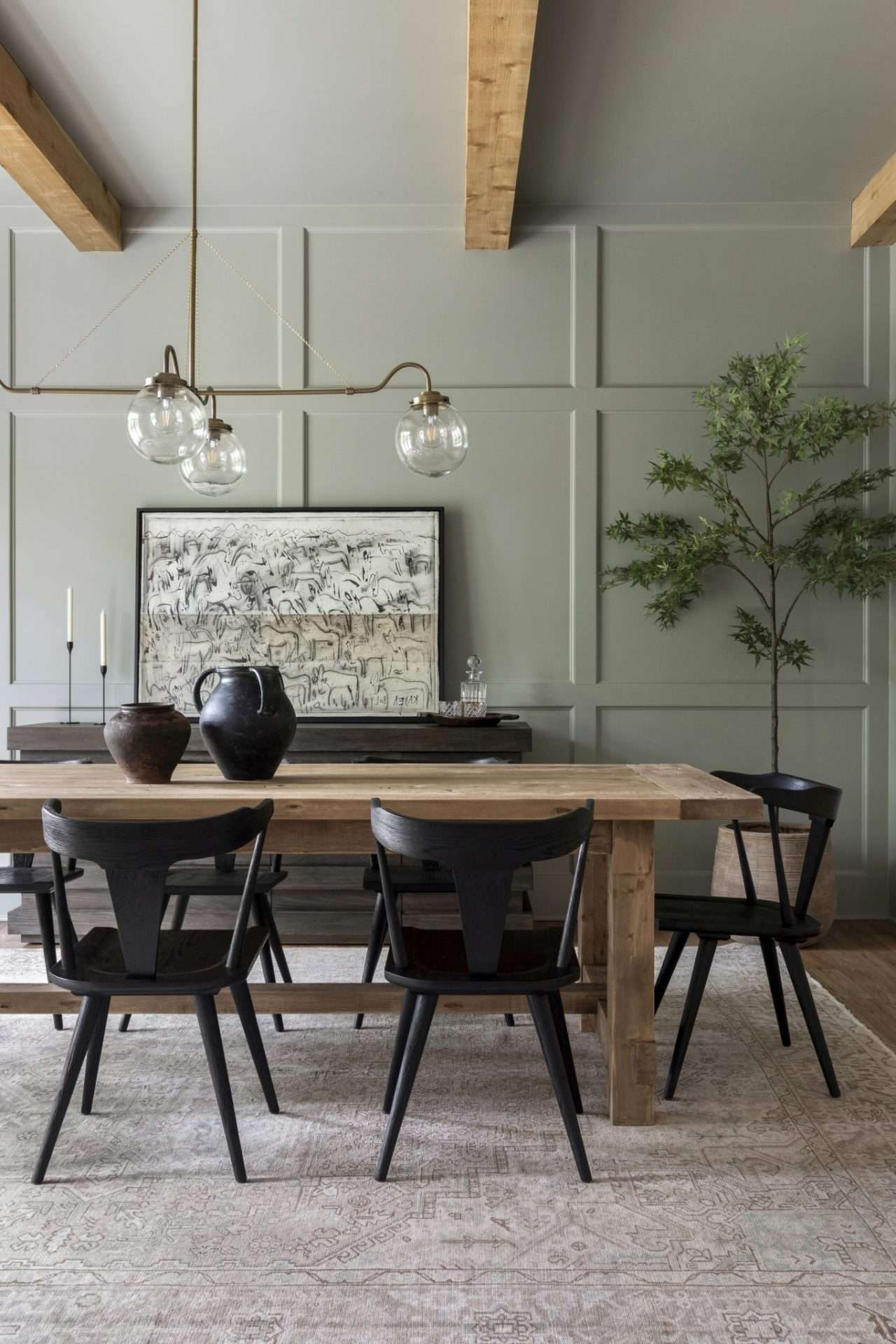 IMAGE SOURCE: INSTAGRAM @LAURENLANE 
Related: 14 Dining Room Accent Wall Ideas
8. Bold Green Board and Batten Wall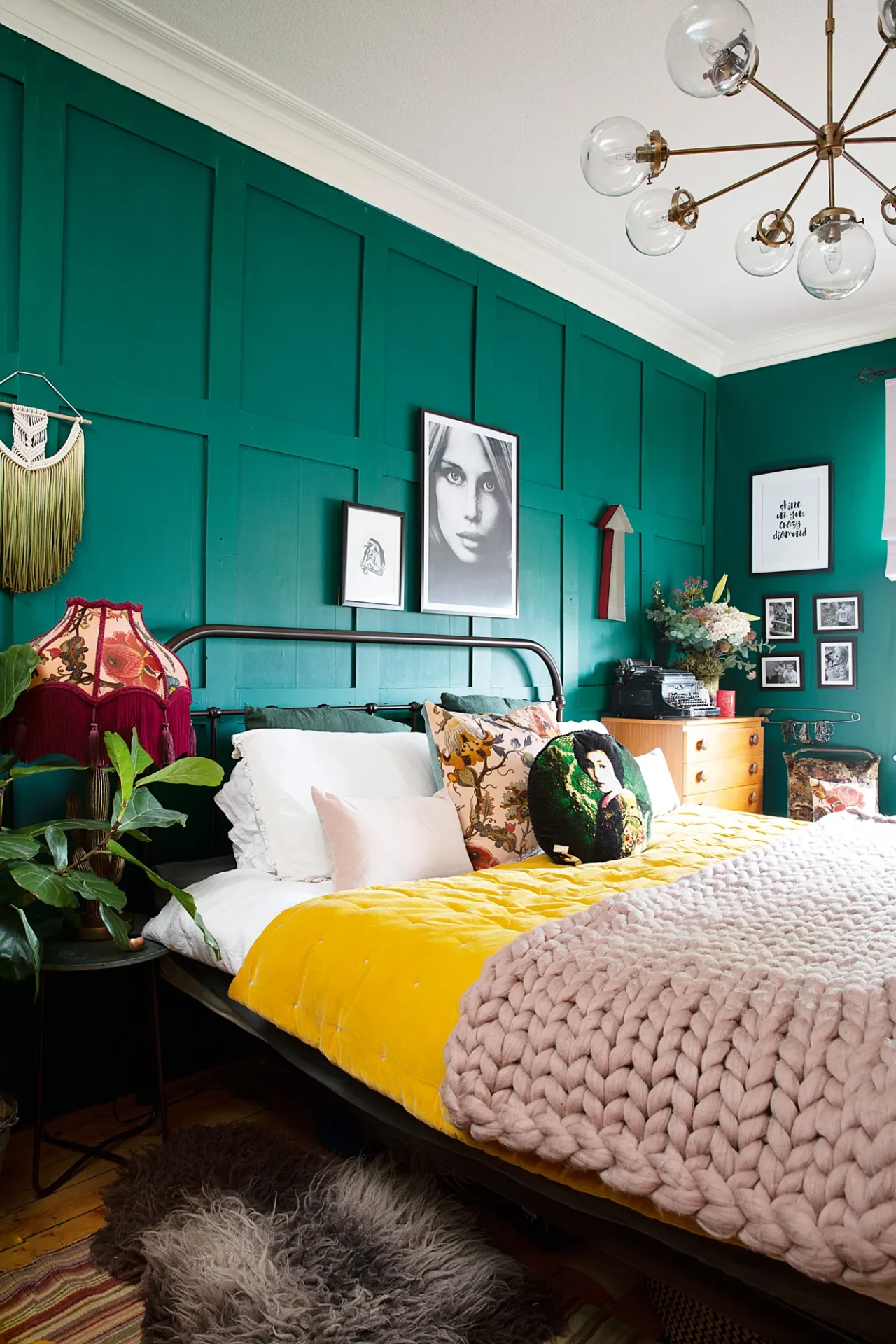 IMAGE SOURCE: KATIE LEE
9. Minimalist Board and Batten Wall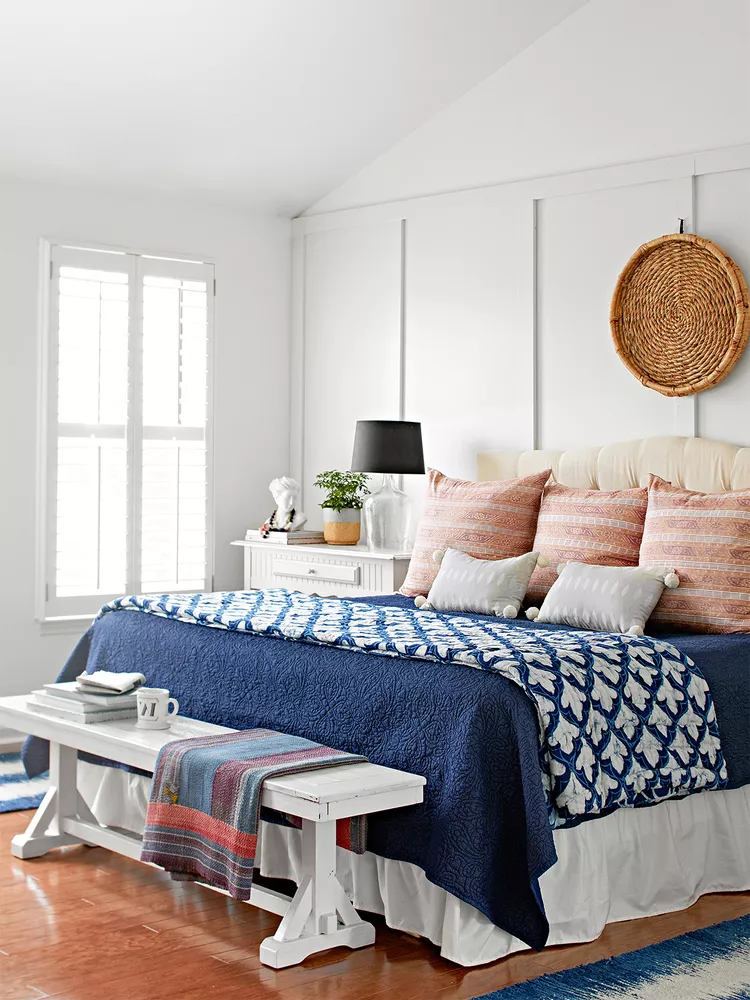 IMAGE SOURCE: DANA GALLAGHER
10. Modern Dark Blue Bedroom Accent Wall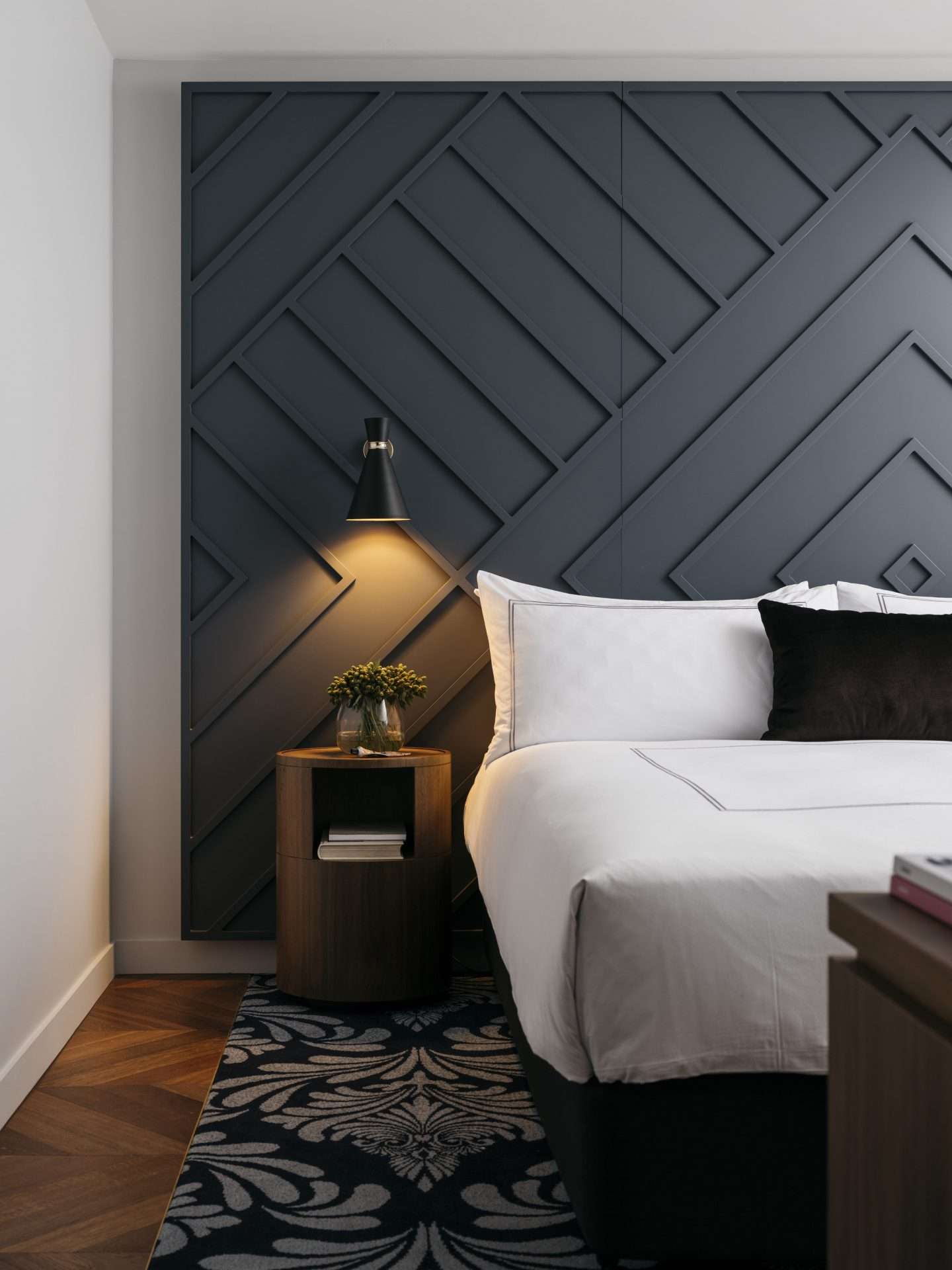 IMAGE SOURCE: ARCHILOVERS
11. Pink Board and Batten Wall With Mirror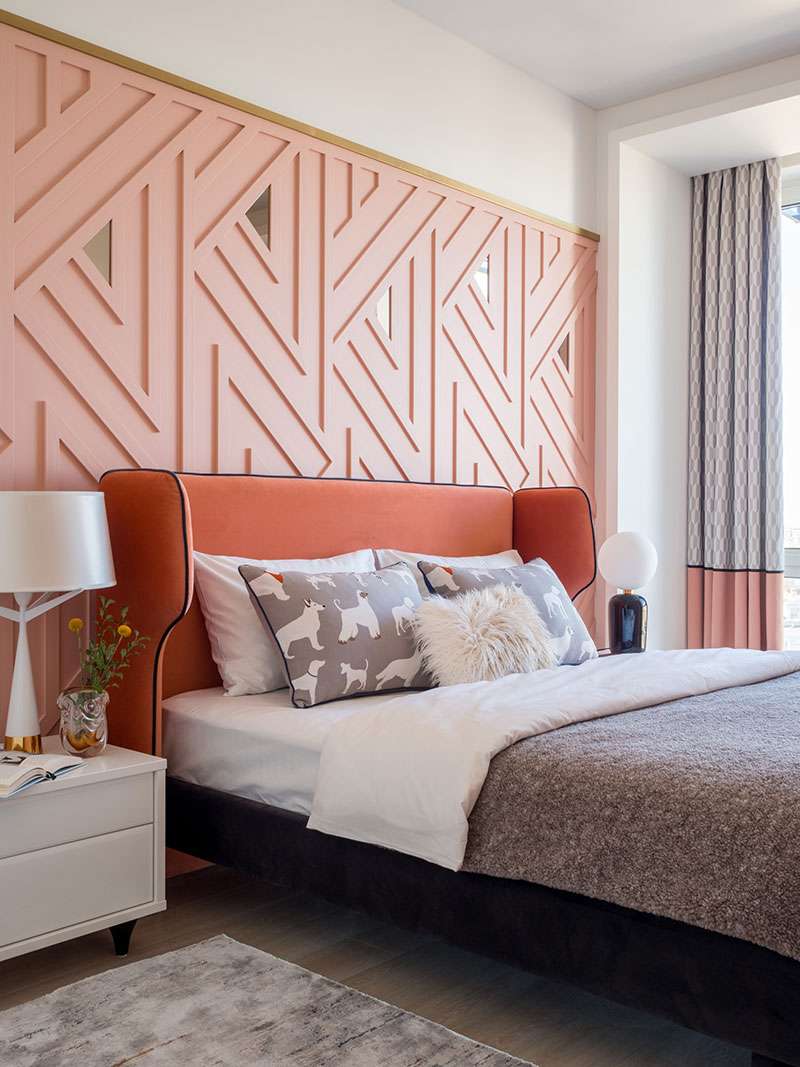 IMAGE SOURCE: HOUZZ
Related: 42 Pink Two Colour Combination For Bedroom Walls
12. Navy Blue Bedroom Accent Wall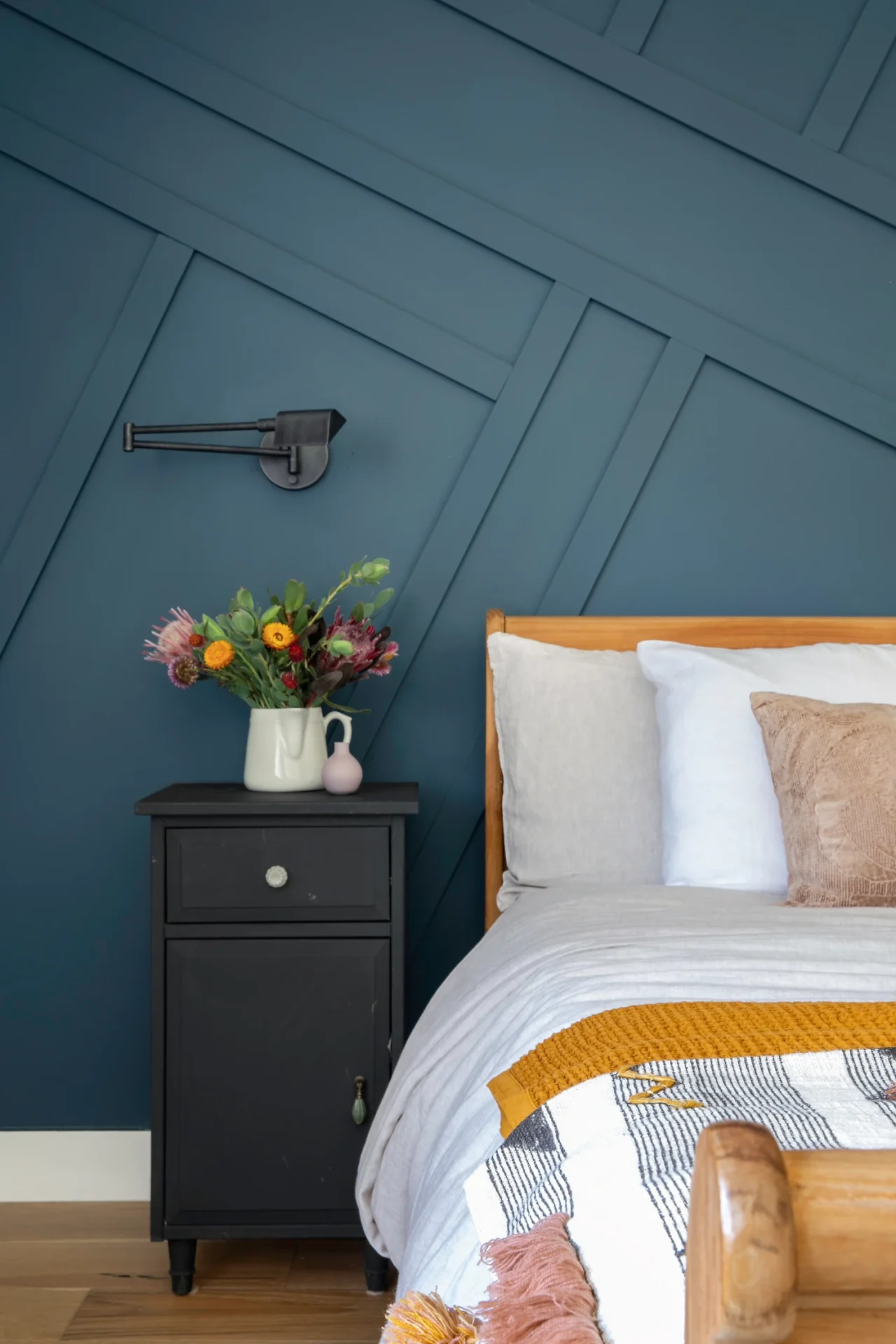 IMAGE SOURCE: CARMIT ORON INTERIOR DESIGN
13. Modern Moulding Feature Wall
IMAGE SOURCE: LINDI AND RUSS
14. Hexagon Accent Wall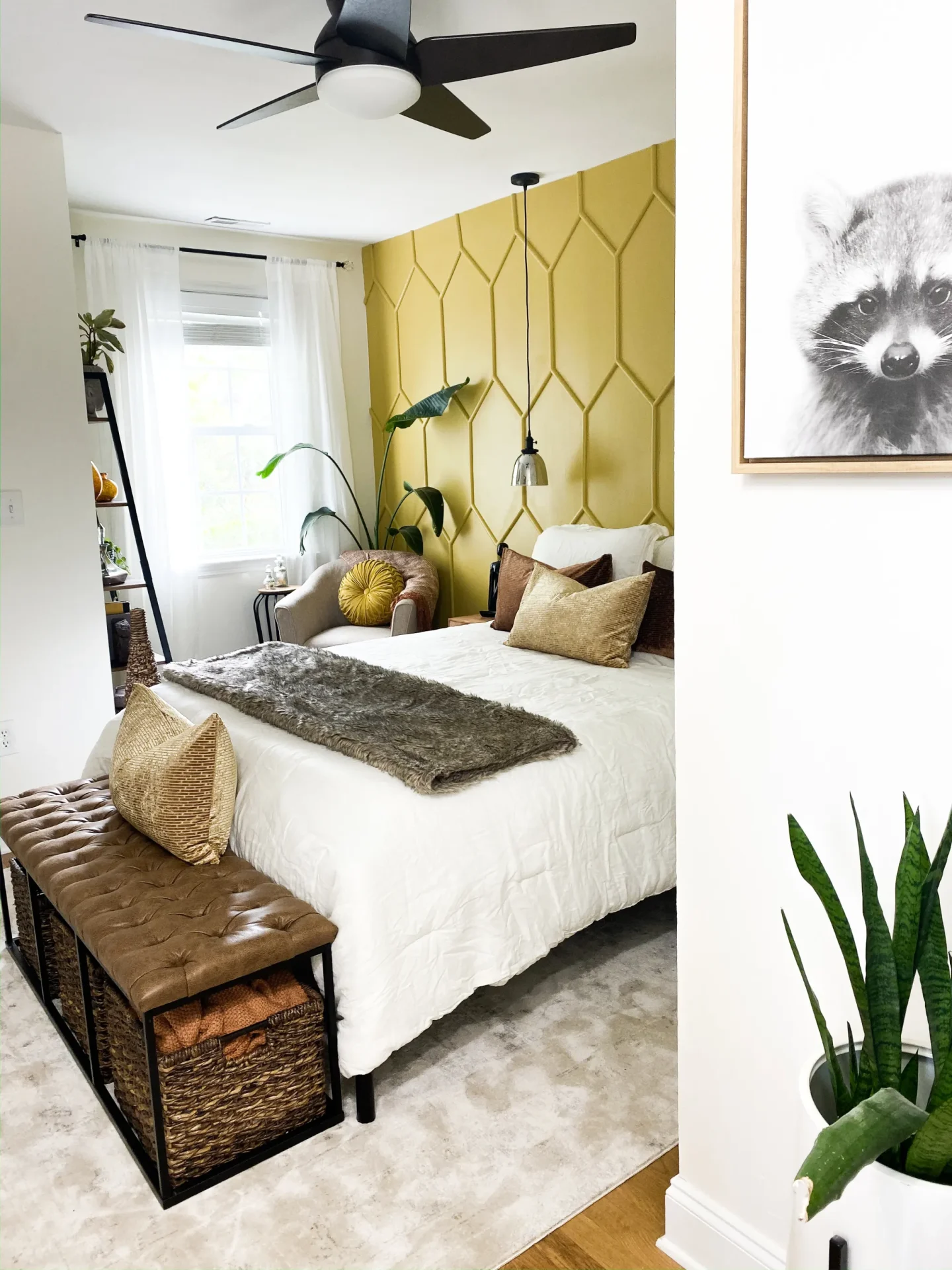 IMAGE SOURCE: FRANC AND ELI
15. Dark Green Geometric Board and Batten Wall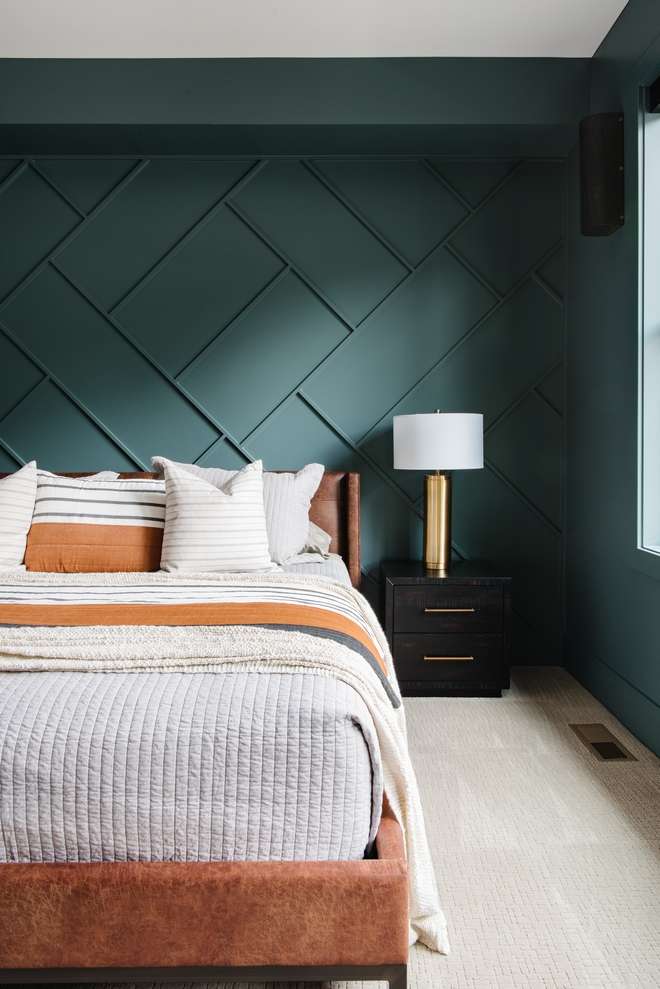 IMAGE SOURCE: ALISON CAMPBELL INTERIORS
Related: 34 Modern Dark Green Bedroom Ideas
16. Dining Room Geo Accent Wall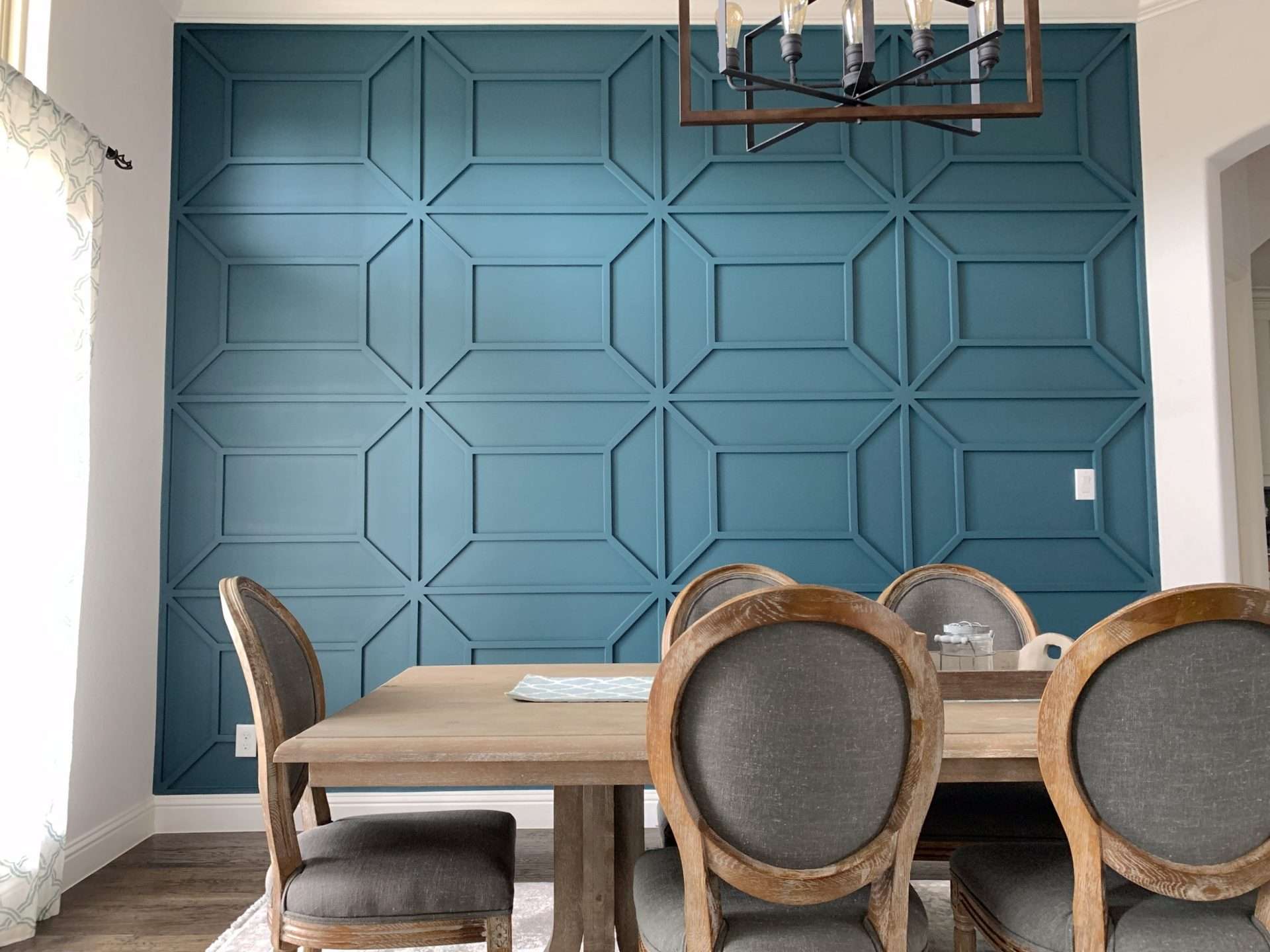 IMAGE SOURCE: TEXAS TRIM
17. Pale Blue Bedroom Accent Wall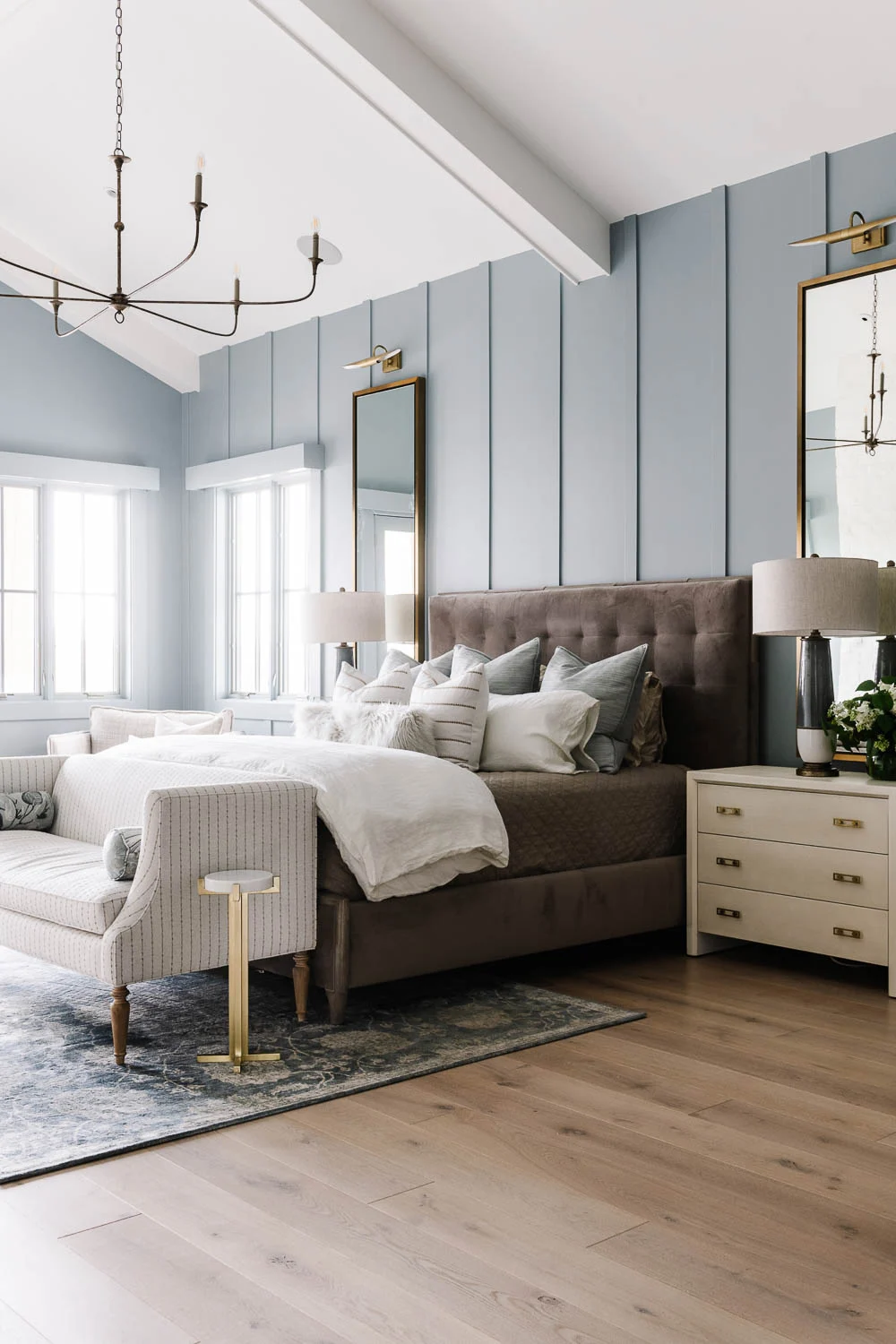 IMAGE SOURCE: SIMONS DESIGN STUDIO
18. Vertical Bedroom Board and Batten Wall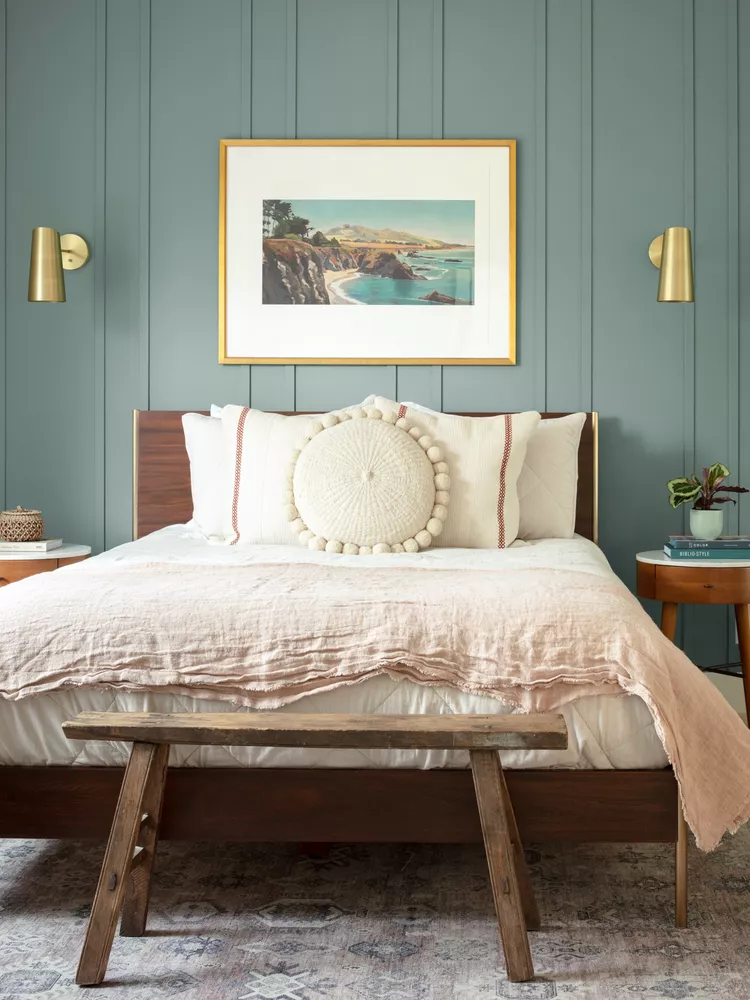 IMAGE SOURCE: EDMUND BARR
19. Custom Geometric Board and Batten Wall
IMAGE SOURCE: FAMILY HANDYMAN 
20. Slated Bedroom Accent Wall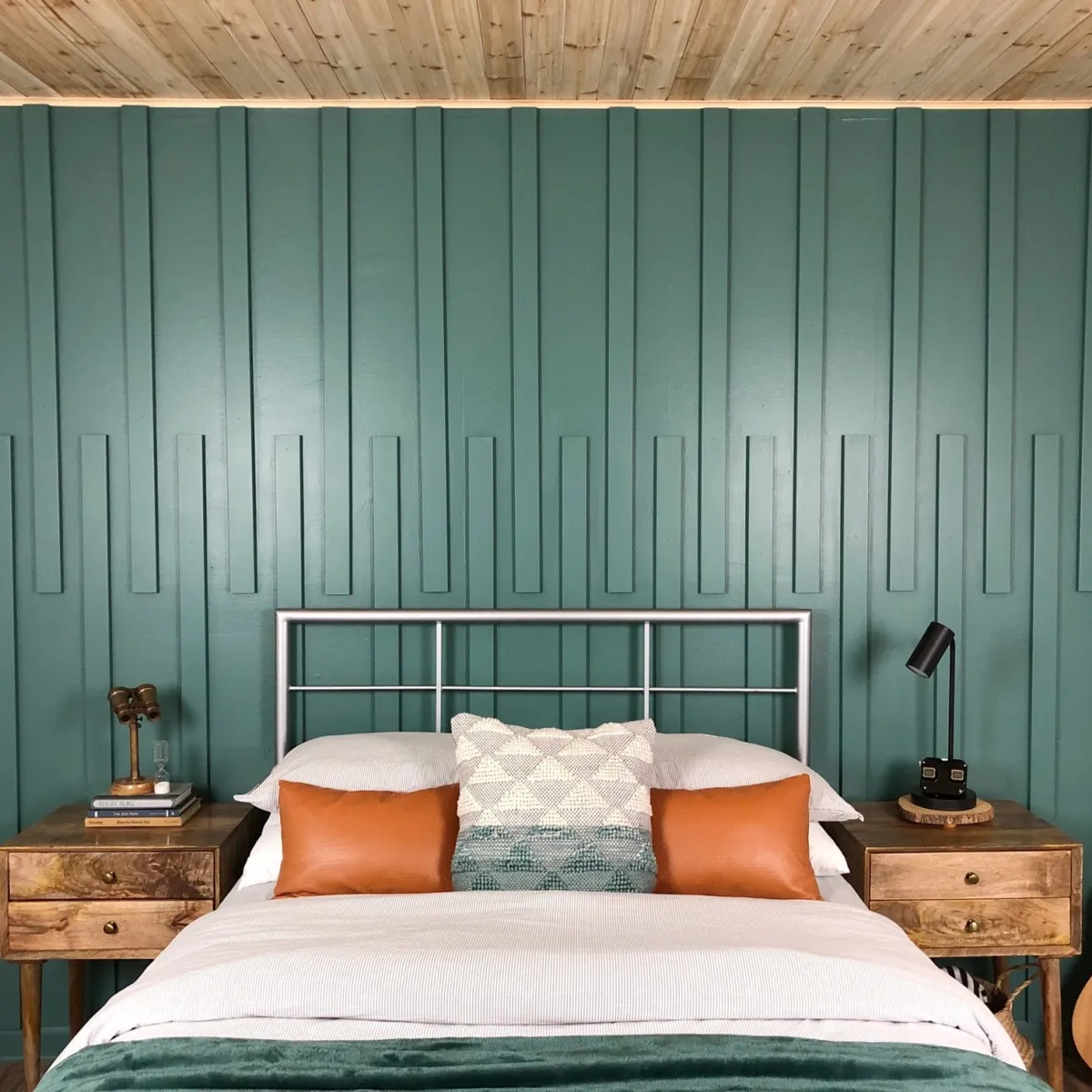 IMAGE SOURCE: LELA BURRIS
21. Pale Turquious Board and Batten Wall
IMAGE SOURCE: JACOB FOX
22. Red Accent Wall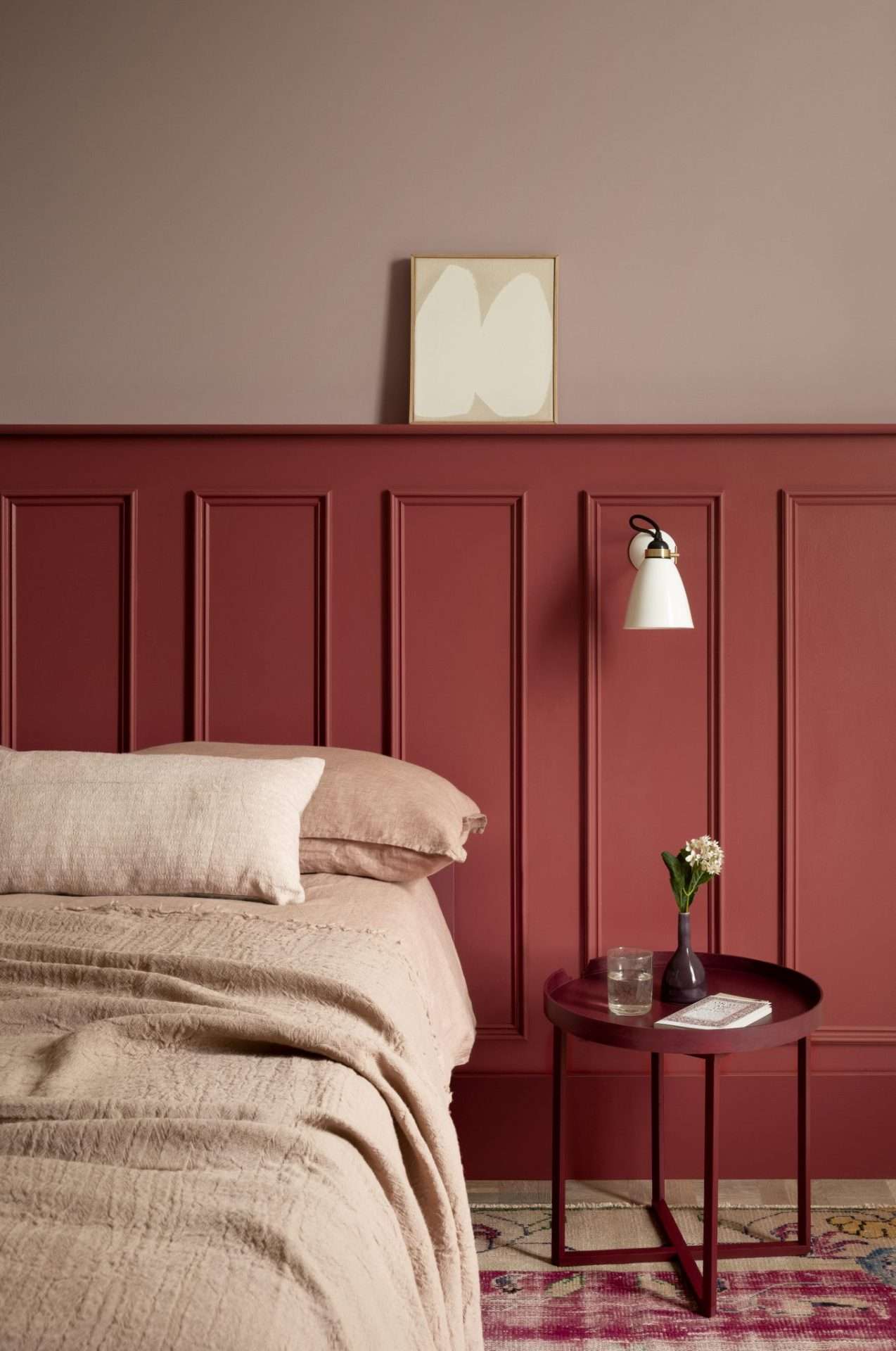 IMAGE SOURCE: COUNTRY LIFE
23. Nursery Accent Wall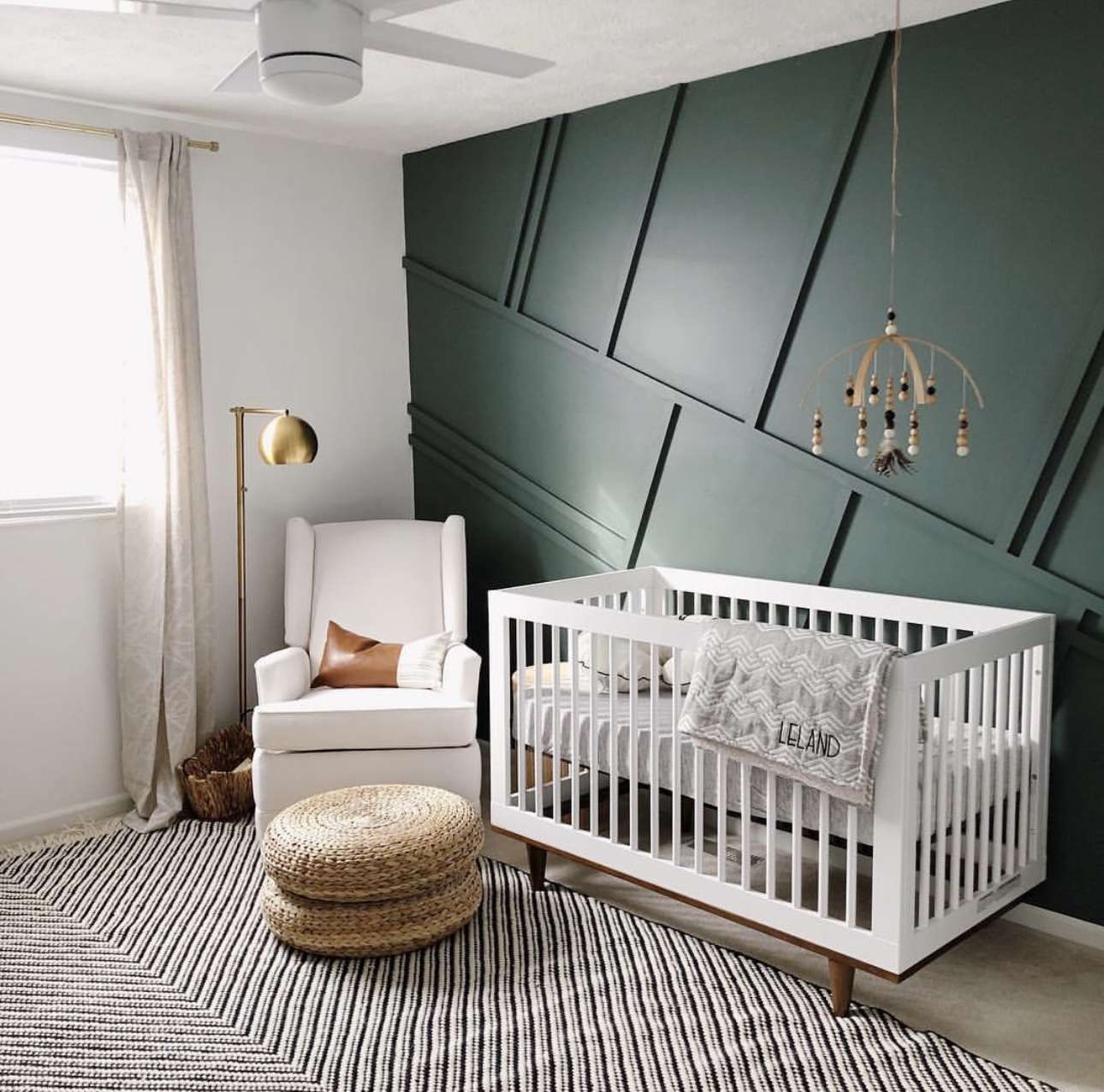 IMAGE SOURCE: INSTAGRAM
24. Sage Green Board and Batten Wall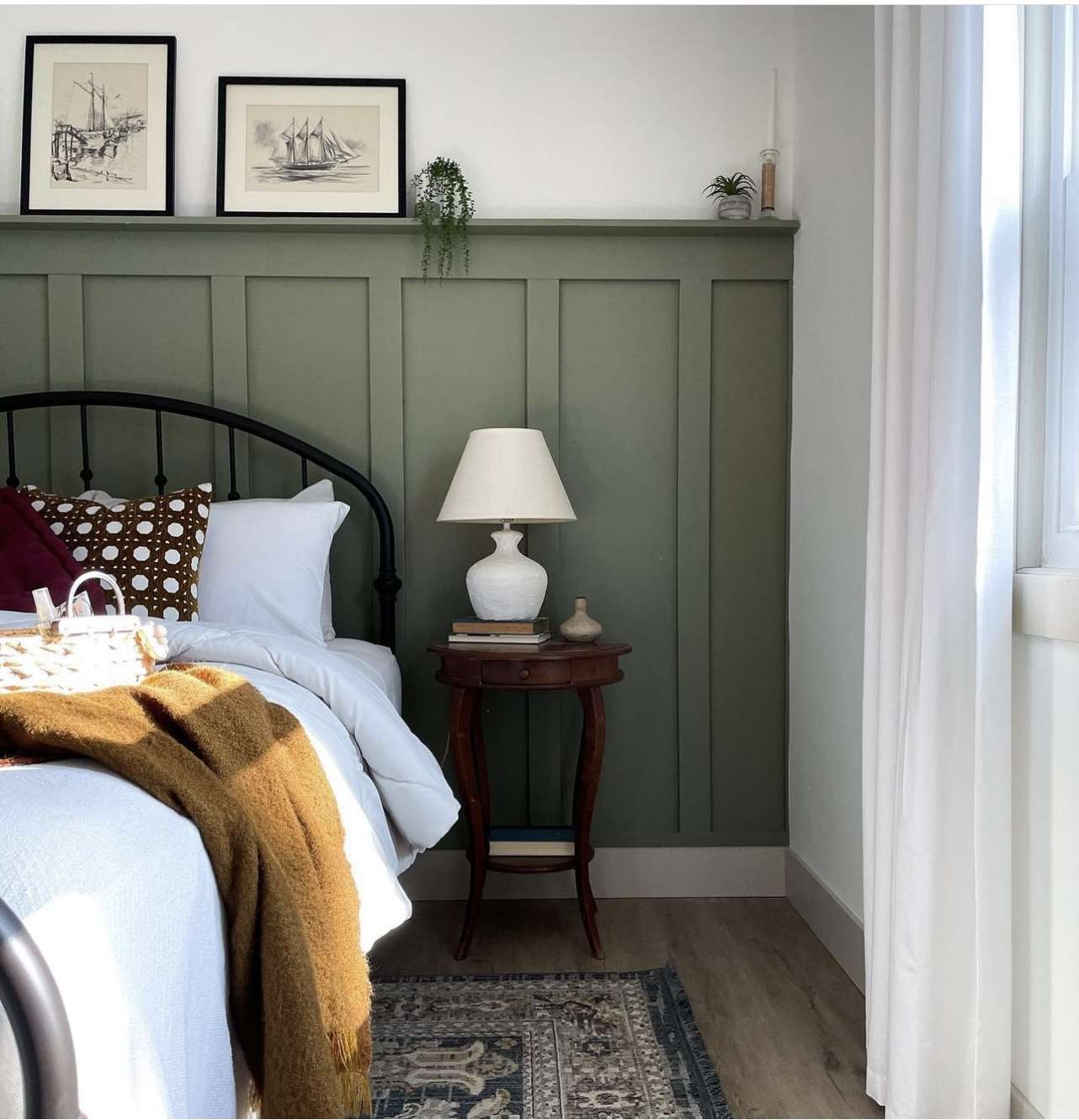 IMAGE SOURCE: INSTAGRAM
Related: 45 Sage Green Bedroom Ideas
25. Light Grey Bedroom Accent Wall
IMAGE SOURCE: A BEAUTIFUL MESS 
26. Blue-Green Accent Wall
IMAGE SOURCE: KISMET HOUSE 
27. Green Modern Feature Wall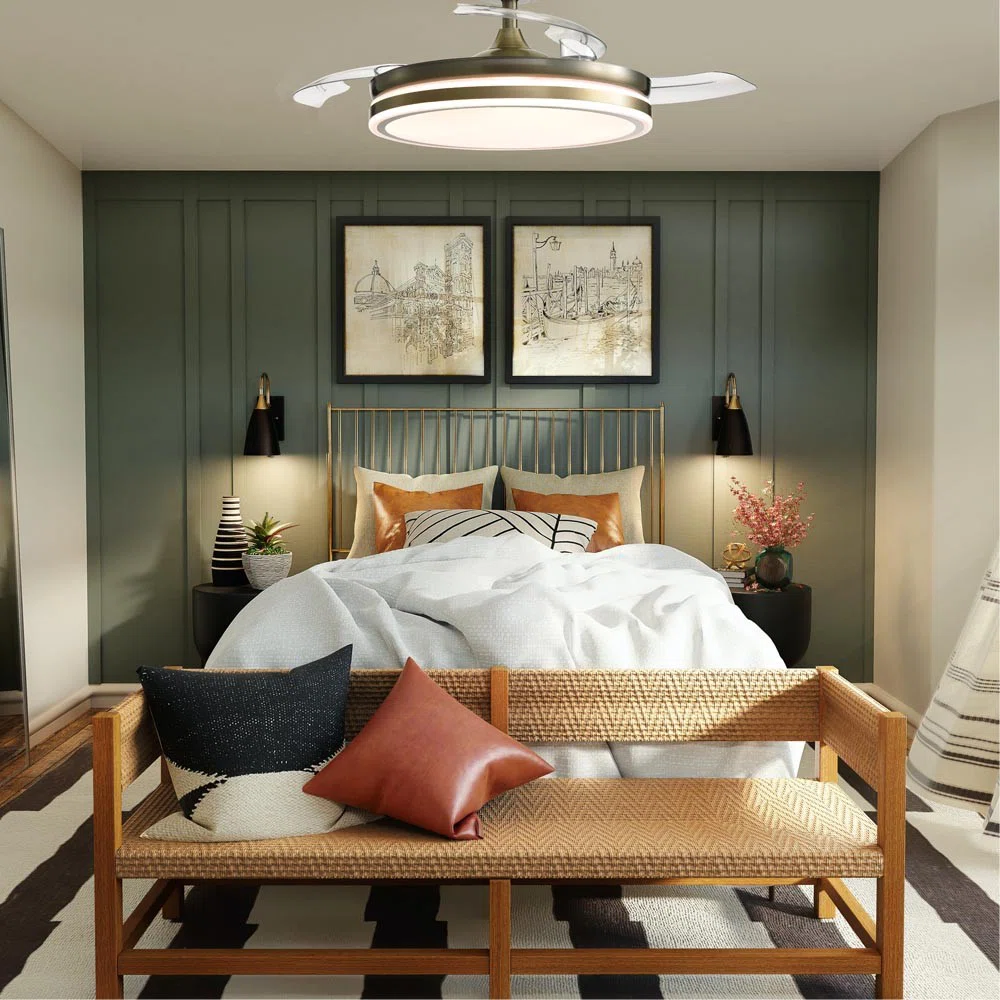 IMAGE SOURCE: WAYFAIR
28. Mid-Blue Board and Batten Wall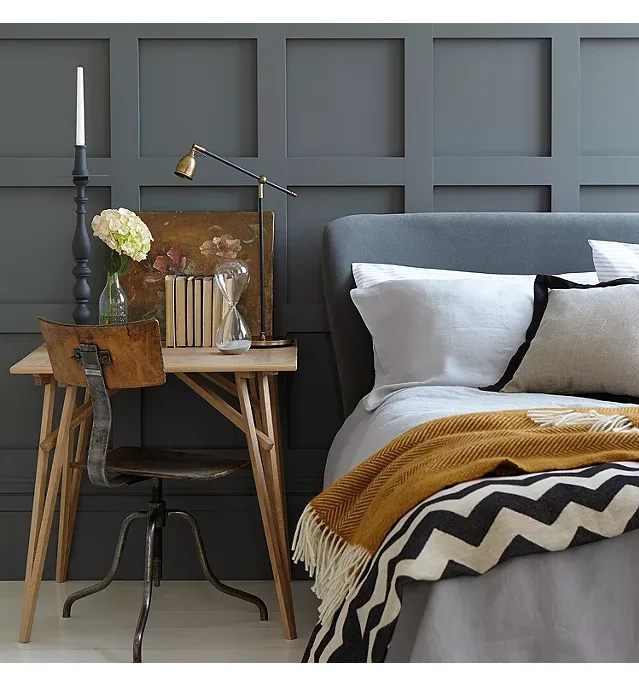 IMAGE SOURCE: JOHN LEWIS
29. Modern Entryway Feature Wall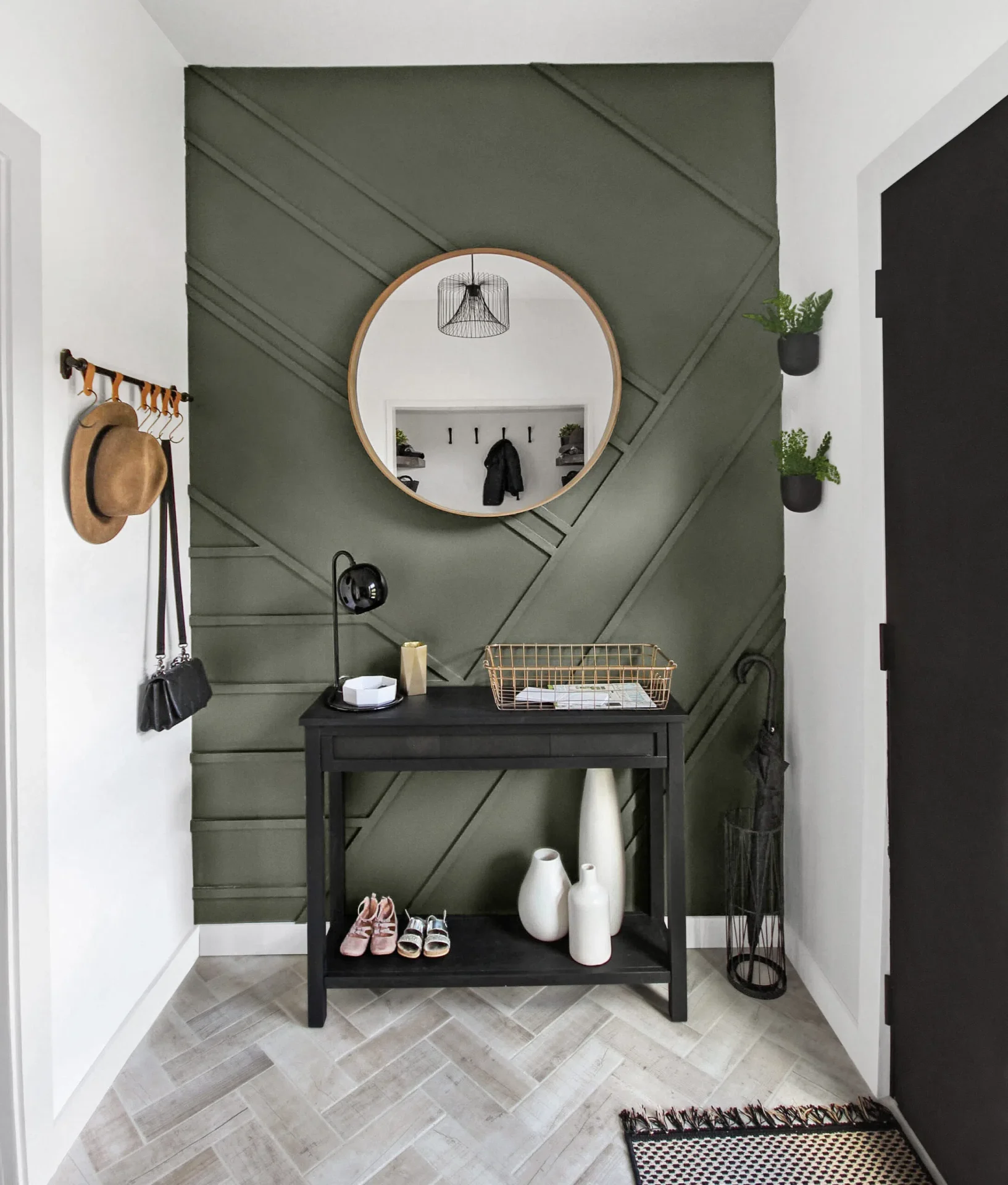 IMAGE SOURCE: THIS OLD HOUSE
Related: 25 Chic Studio McGee Entryway Ideas
30. Modern Farmhouse-Style Accent Wall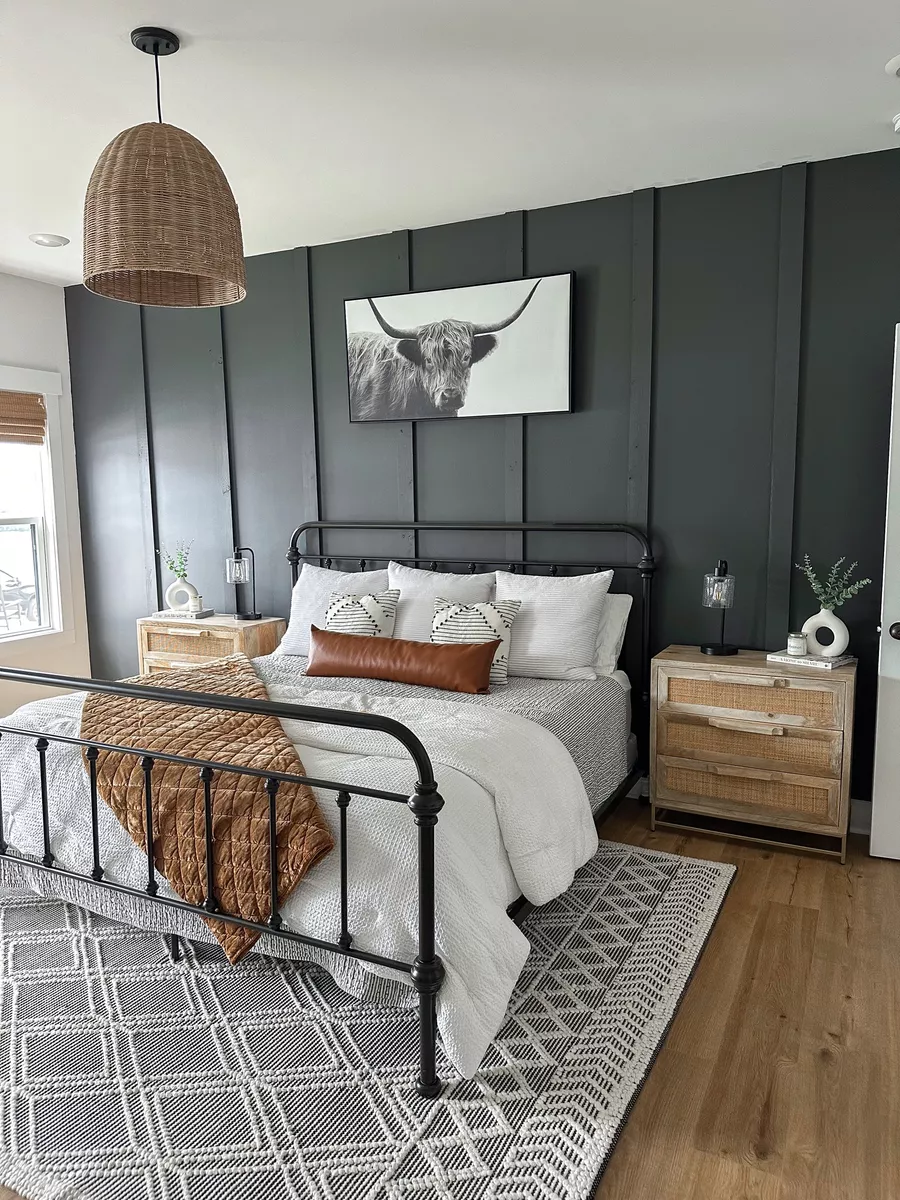 IMAGE SOURCE: MEGHAN SISCO
31. Sherwin Williams Succulent Accent Wall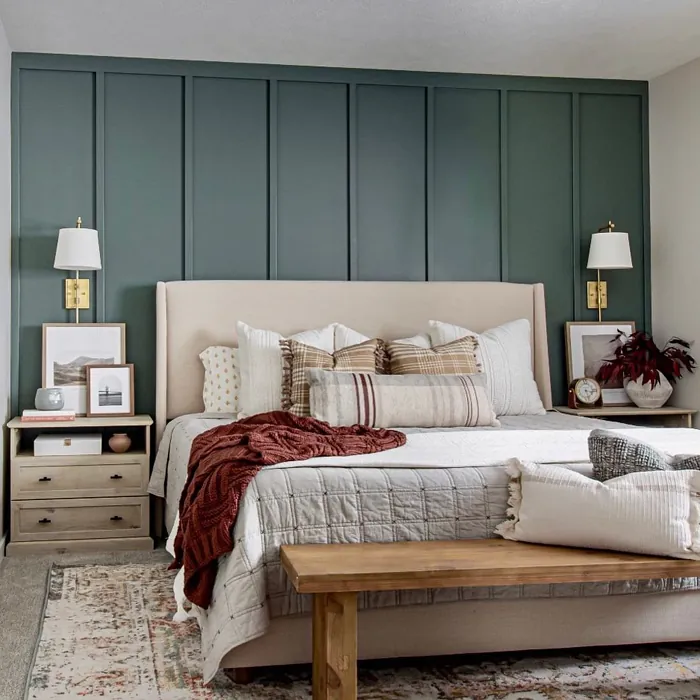 IMAGE SOURCE: INSTAGRAM @MIKALYNNEINTERIORS
32. Blue Living Room Feature Wall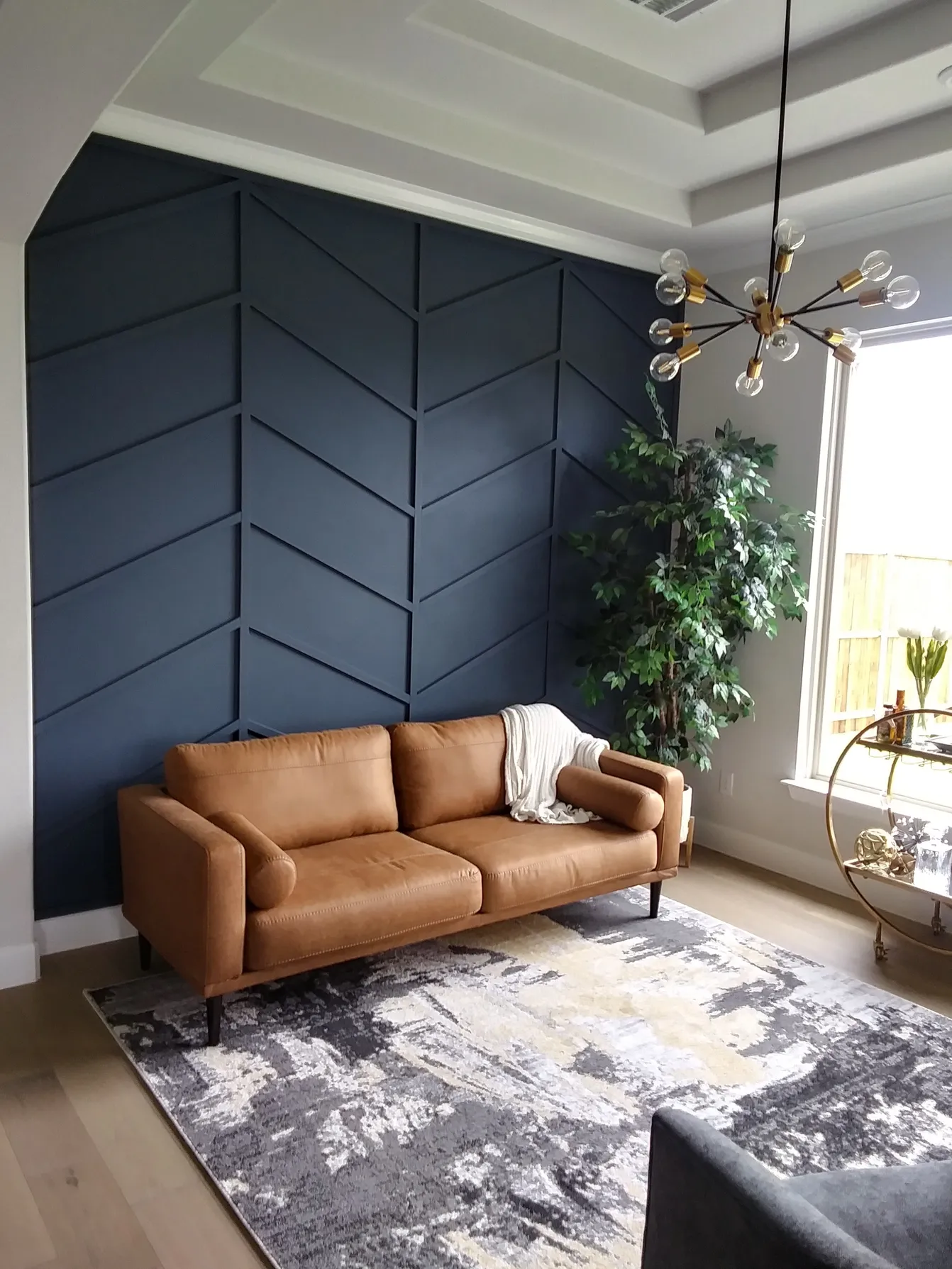 IMAGE SOURCE: THE ARTISTRY SHOP
33. Modern Bedroom Accent Wall
IMAGE SOURCE: THE BOARD STORE
34. Low Board and Batten Wall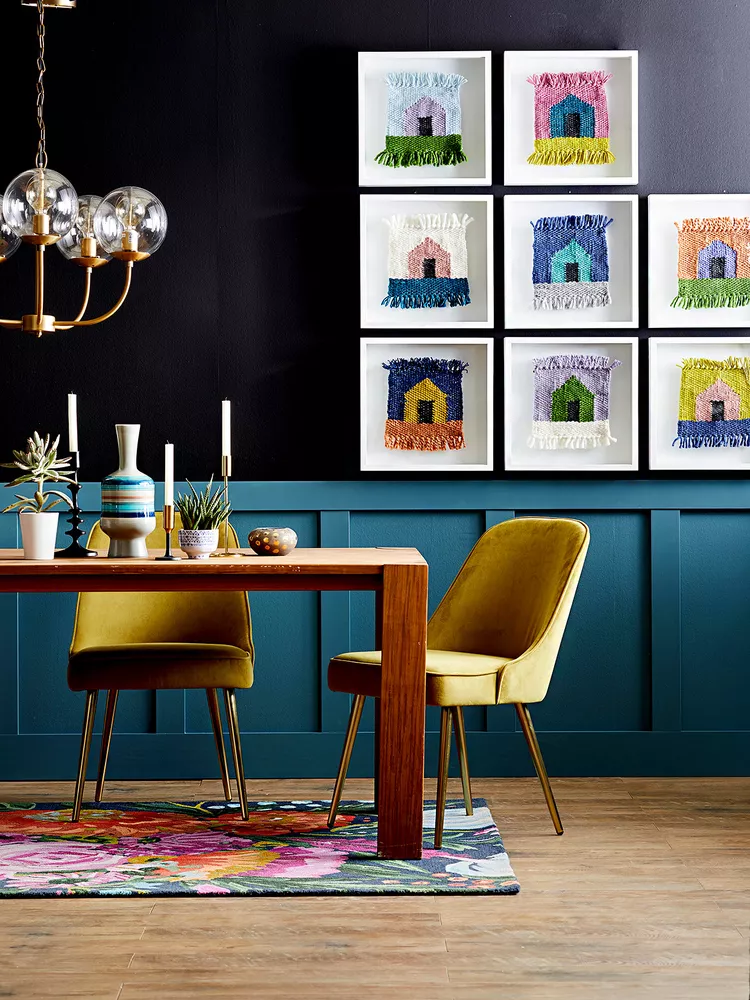 IMAGE SOURCE: CARSON DOWNING
35. Beige Diamond Board and Batten Wall
IMAGE SOURCE: TEXAS TRIM
36. Board and Batten Ceiling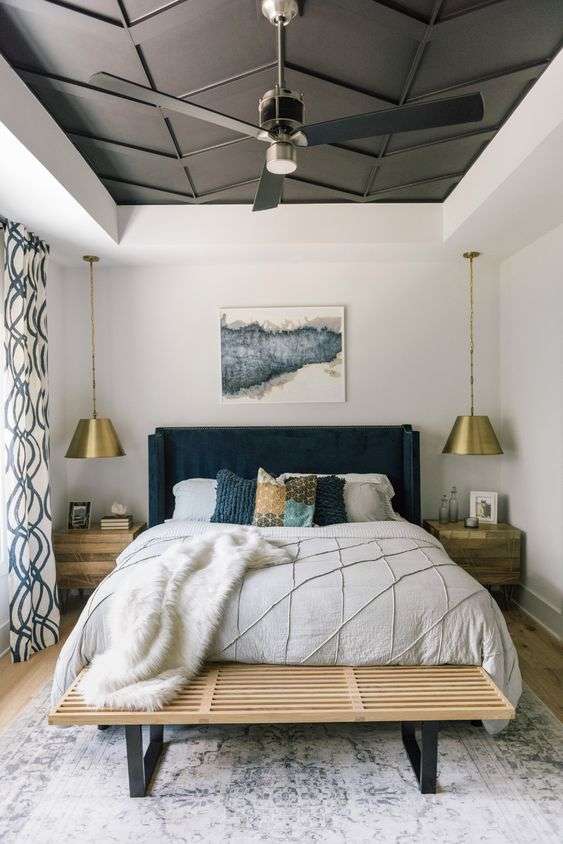 IMAGE SOURCE: WEST ELM
Related: 32 False Ceiling Design For Bedrooms
37. Sherwin Williams Peppercorn Accent Wall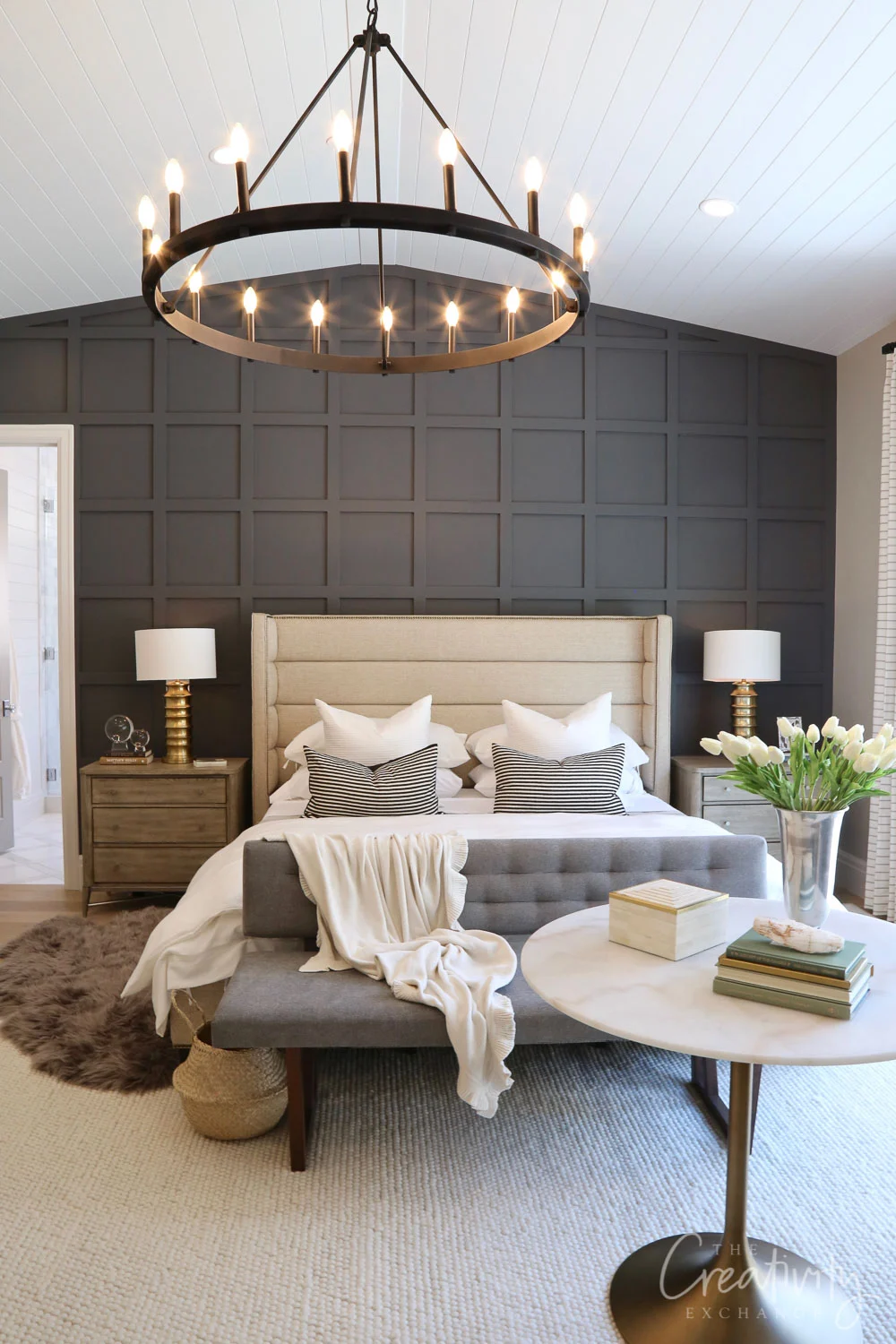 IMAGE SOURCE: THE CREATIVITY EXCHANGE
38. Master Bedroom Board and Batten Wall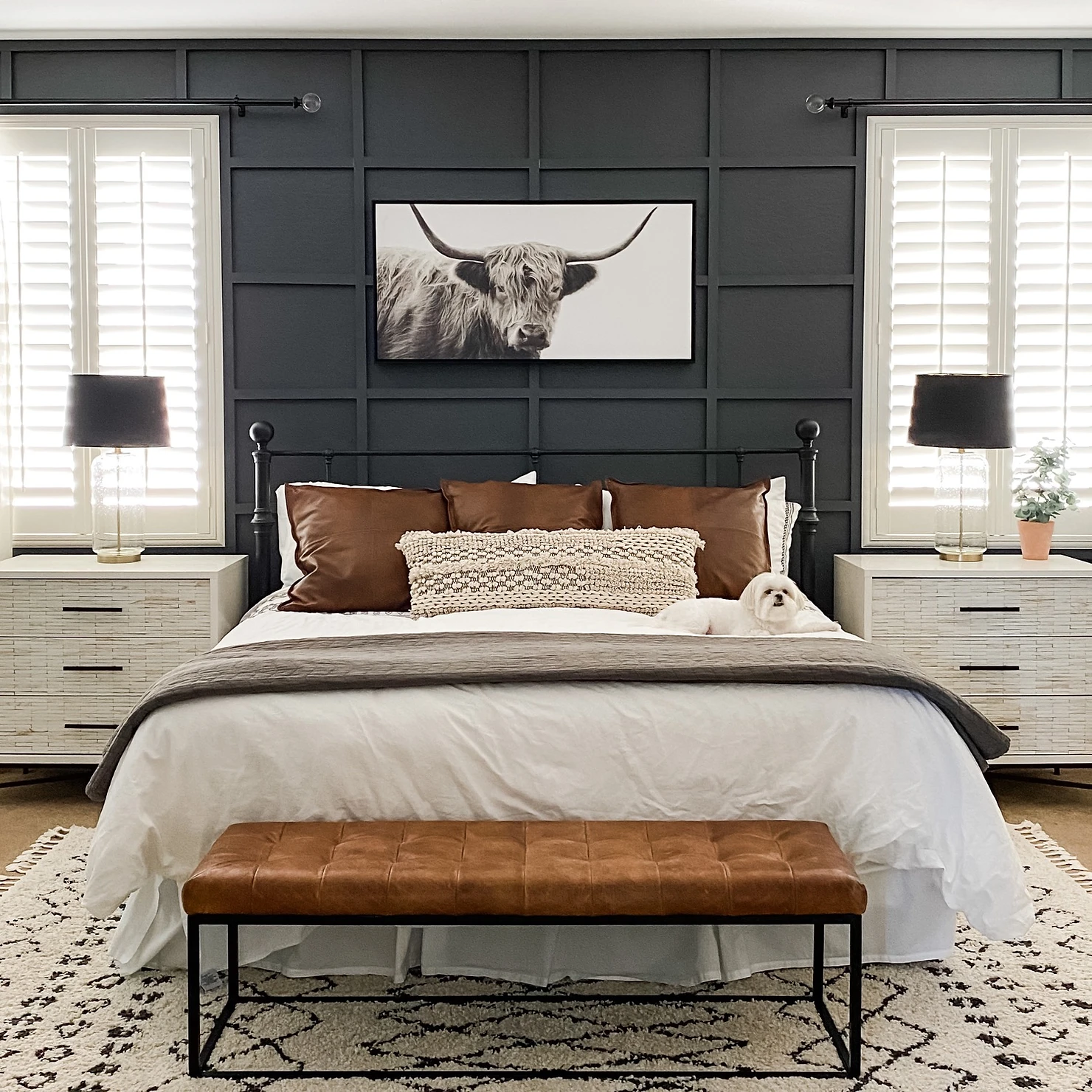 IMAGE SOURCE: STUDIO DIY DESIGN
39. Dark Green Feature Wall
IMAGE SOURCE: LOVE LIVING HERE
40. White and Blue Accent Wall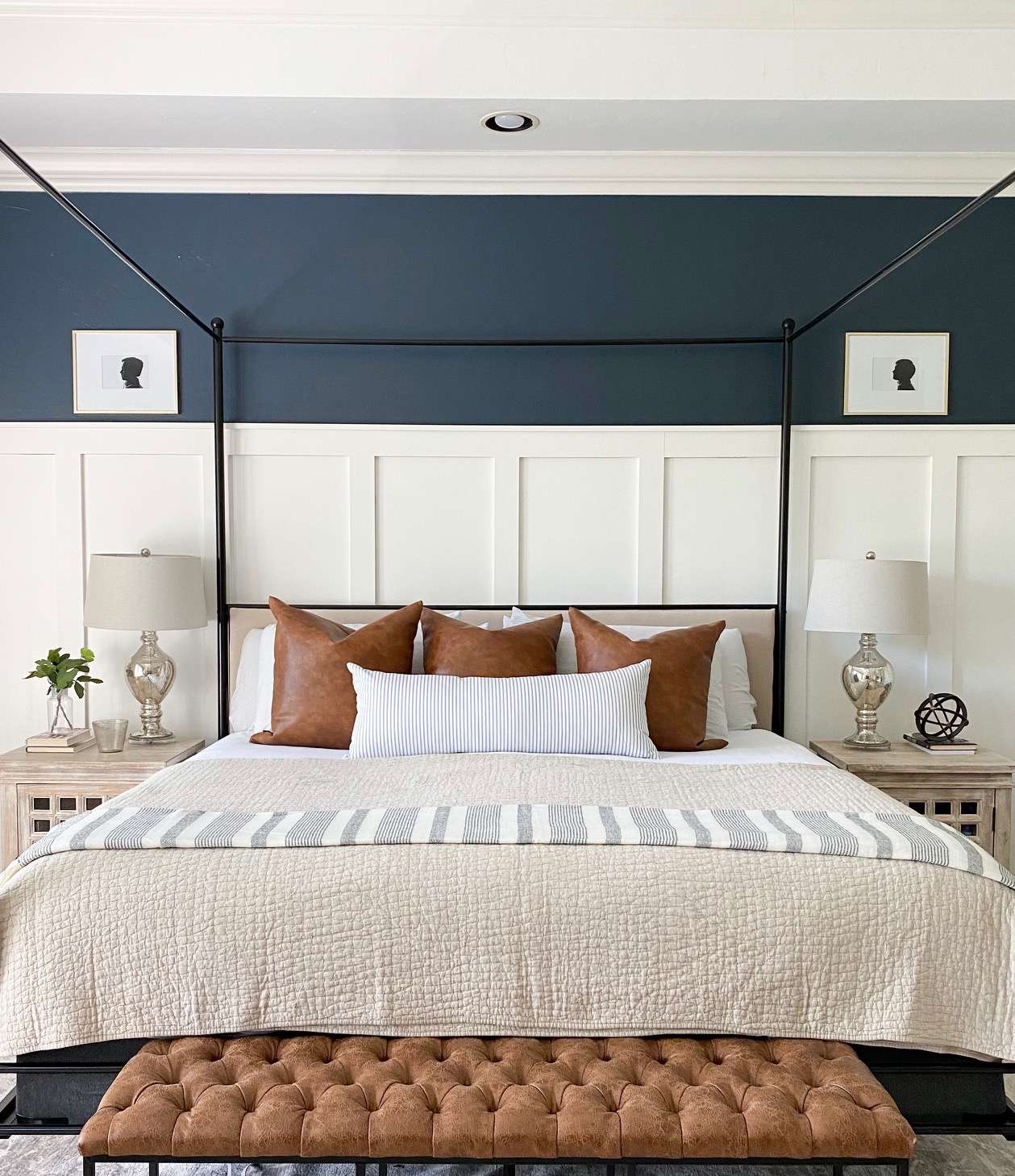 IMAGE SOURCE: CREATE ENJOY
41. Modern Black Accent Wall
IMAGE SOURCE: INTERIOR IMPRESSIONS
Related: 12 Black Accent Wall Ideas That Will Transform Your Home
42. White Herringbone Feature Wall
IMAGE SOURCE: DECO MDG
43. Modern Black Bathroom Accent Wall
44. Simple White and Green Accent Wall
45. Herringbone Board and Batten Wall
IMAGE SOURCE: BROOKE CRIBBS
46. White Board and Batten Wall
47. Nature-Inspired Nursery Accent Wall
48. Dimensional Bedroom Accent Wall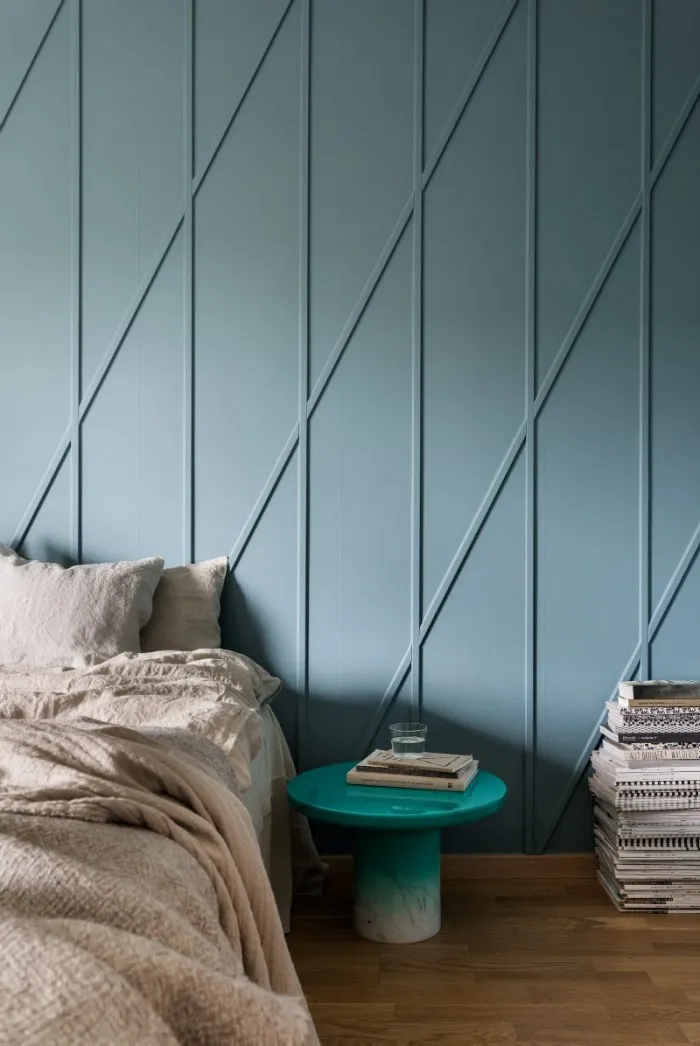 IMAGE SOURCE: DANIEL HECKSCHER
49. Simple Dining Room Accent Wall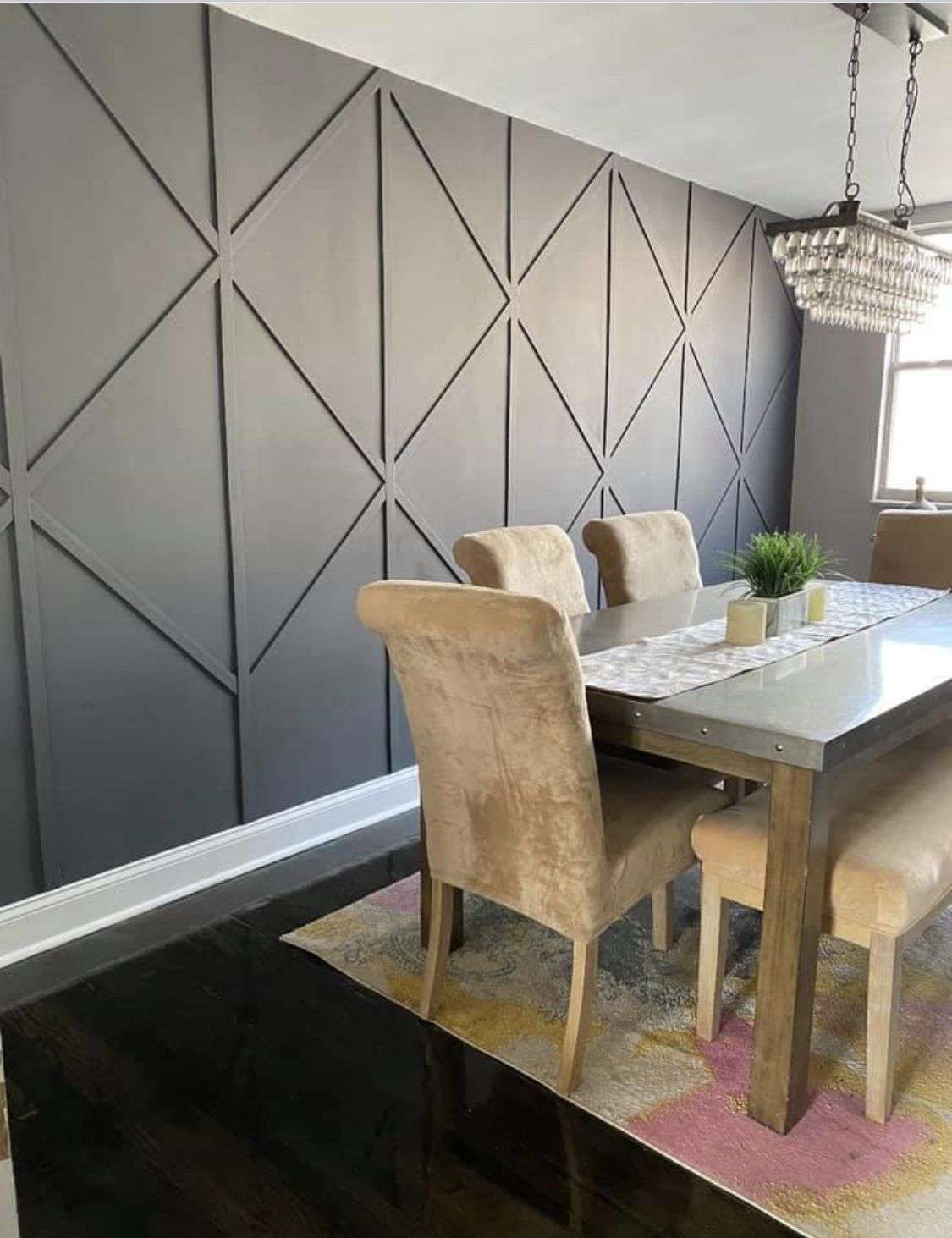 IMAGE SOURCE: PINTEREST
50. Light Pink Accent Wall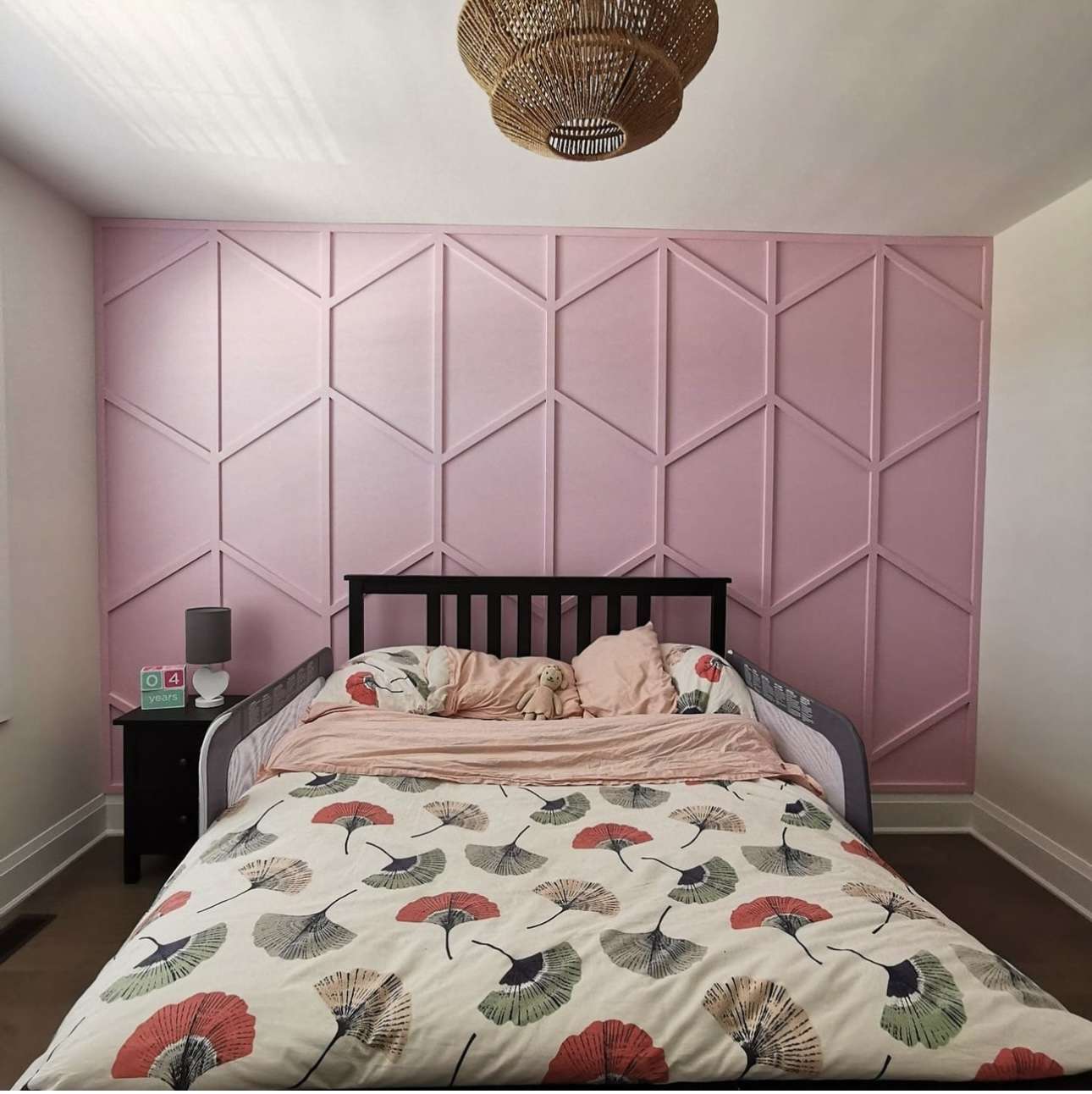 IMAGE SOURCE: INSTAGRAM
You may also enjoy our article on: 32 Hall Wall Colour Combination Ideas